Directed by Paul Bartel and released in 1975, the original Death Race 2000 movie presents a dystopian future where contestants race cross-country, scoring points for hitting innocent pedestrians. Frankenstein (played by David Carradine), pilots the Shala Vette, a custom built alligator-themed vehicle. His toughest rival is Machine Gun Joe (played by Sylvester Stallone). Meanwhile, a resistance group plans to sabotage the race and kidnap Frankenstein.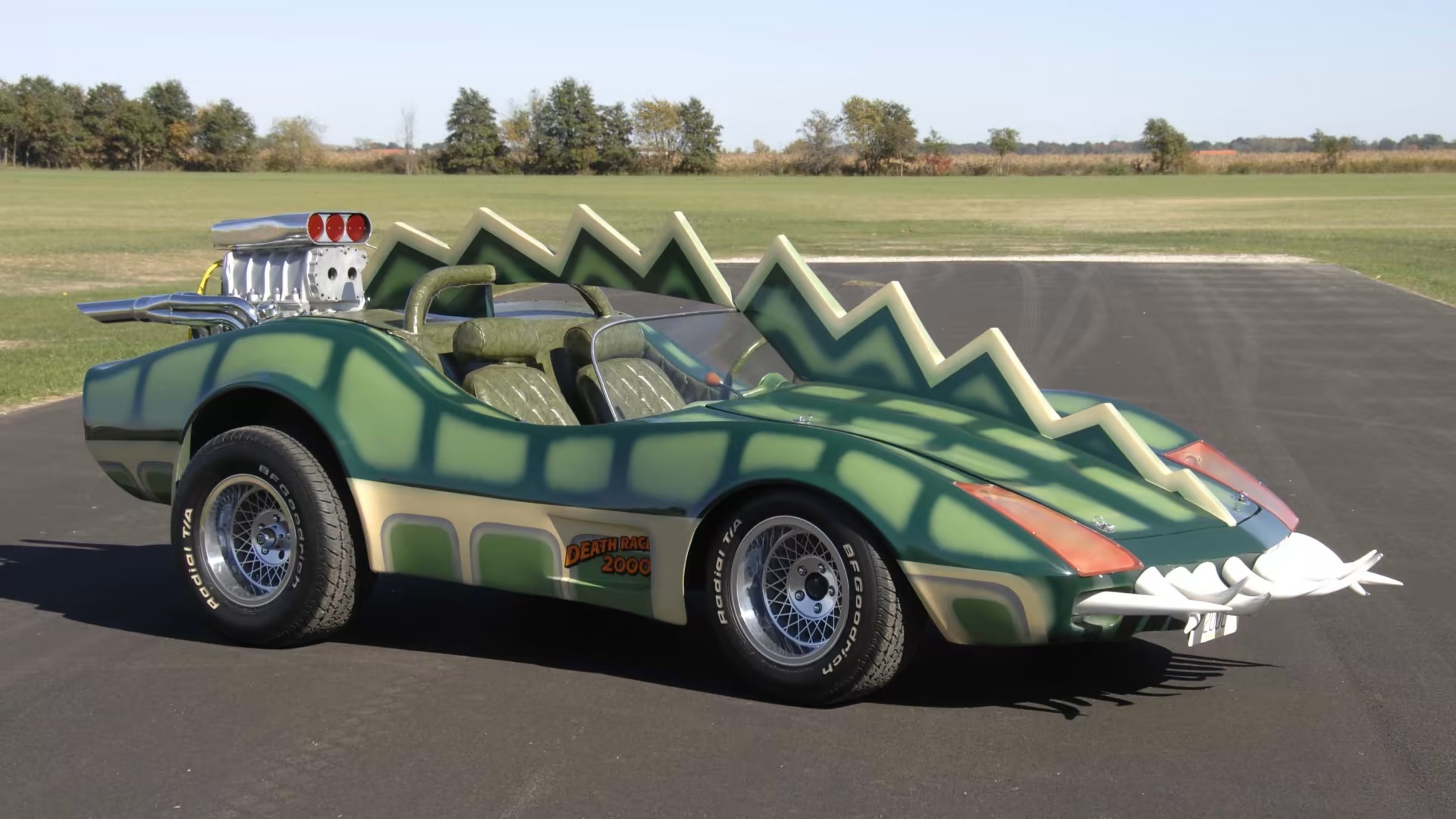 The "alligator" Corvette used in the film was driven by Carradine and was designed by James Powers, constructed by Dean Jefferies, and further worked on by George Barris. Built from various vehicles, it features a Volkswagen chassis, Corvair air-cooled dual carburetor power plant, 3-speed manual transmission, and a Corvette-style body.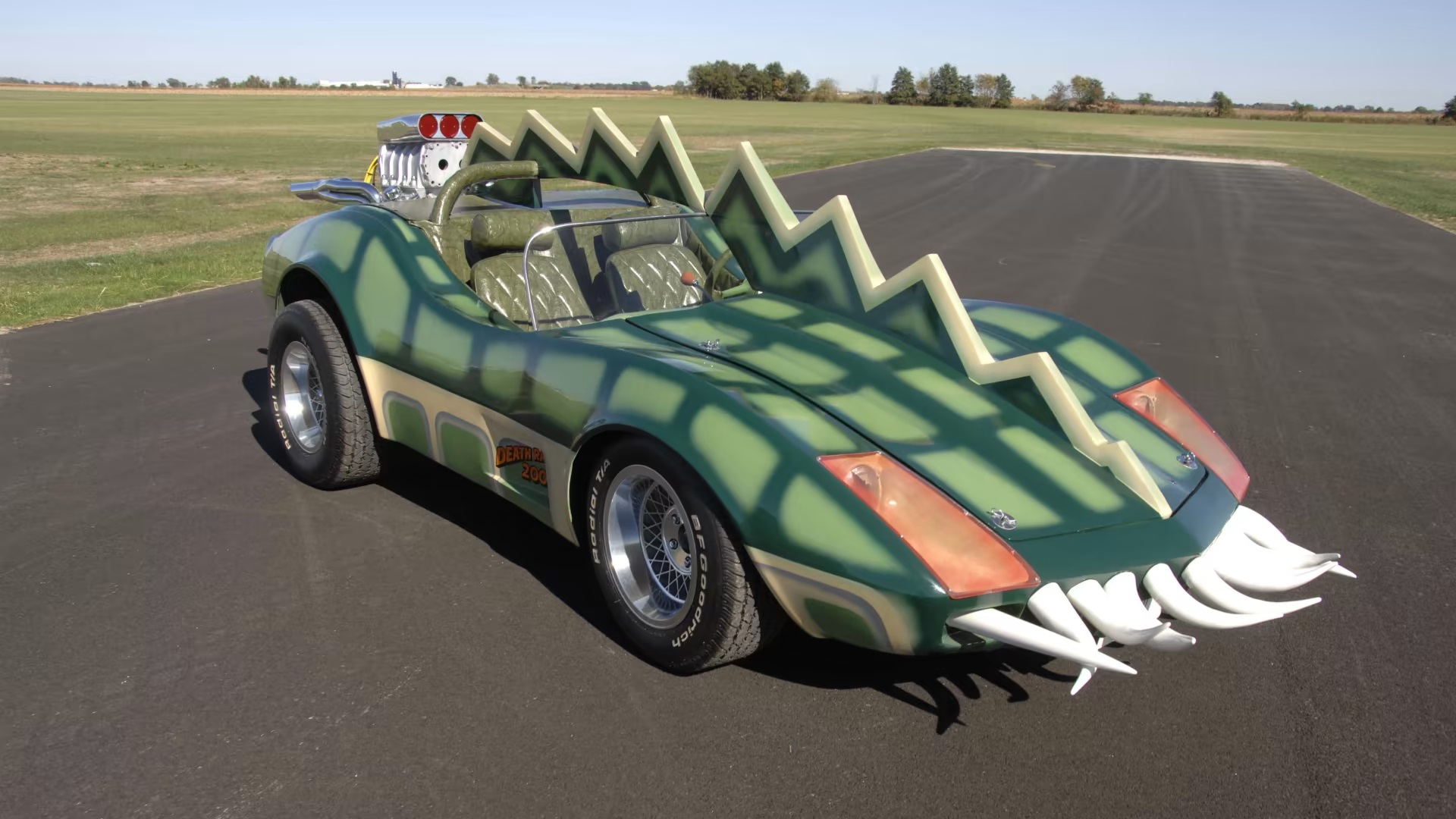 The custom wheels, BF Goodrich Radial T/A tires, reptilian-like "spiked spine," front "teeth," Green diamond-pleated interior with a wrapped steering wheel, unique windscreen, and custom tail lights make it a striking head-turner.
Source: Mecum Auctions