This 2004 Chevrolet Corvette Pace Car Edition served as one of the parade vehicles during the 2004 race. It comes equipped with a 346/350 HP LS1 engine featuring sequential-port fuel injection, an automatic transmission, Magnetic Select Ride Control, power steering, brakes, windows, locks, seats, and mirrors. Other notable features include dual-zone air conditioning, a head-up display, Passkey II theft deterrent system, and a Delco-Bose CD stereo system.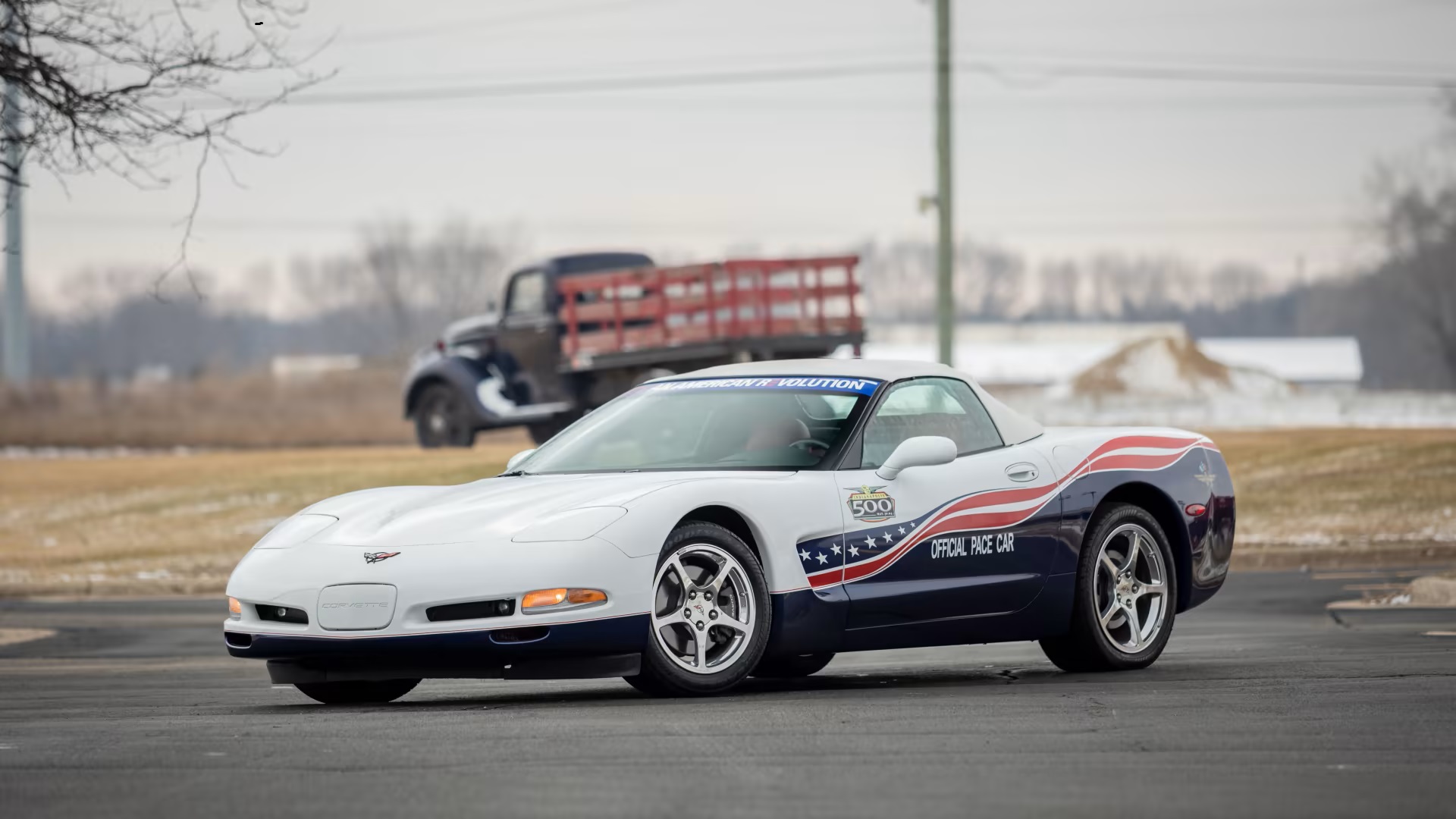 The Corvette boasts a patriotic-themed appearance with white and blue paint, complemented by red leather interior and polished five-spoke aluminum wheels. It also proudly displays Chevrolet's "An American Revolution" windshield banner. This visual package was fitting for a car pacing an American institution, especially since, in 2004, the institution was in its 88th year.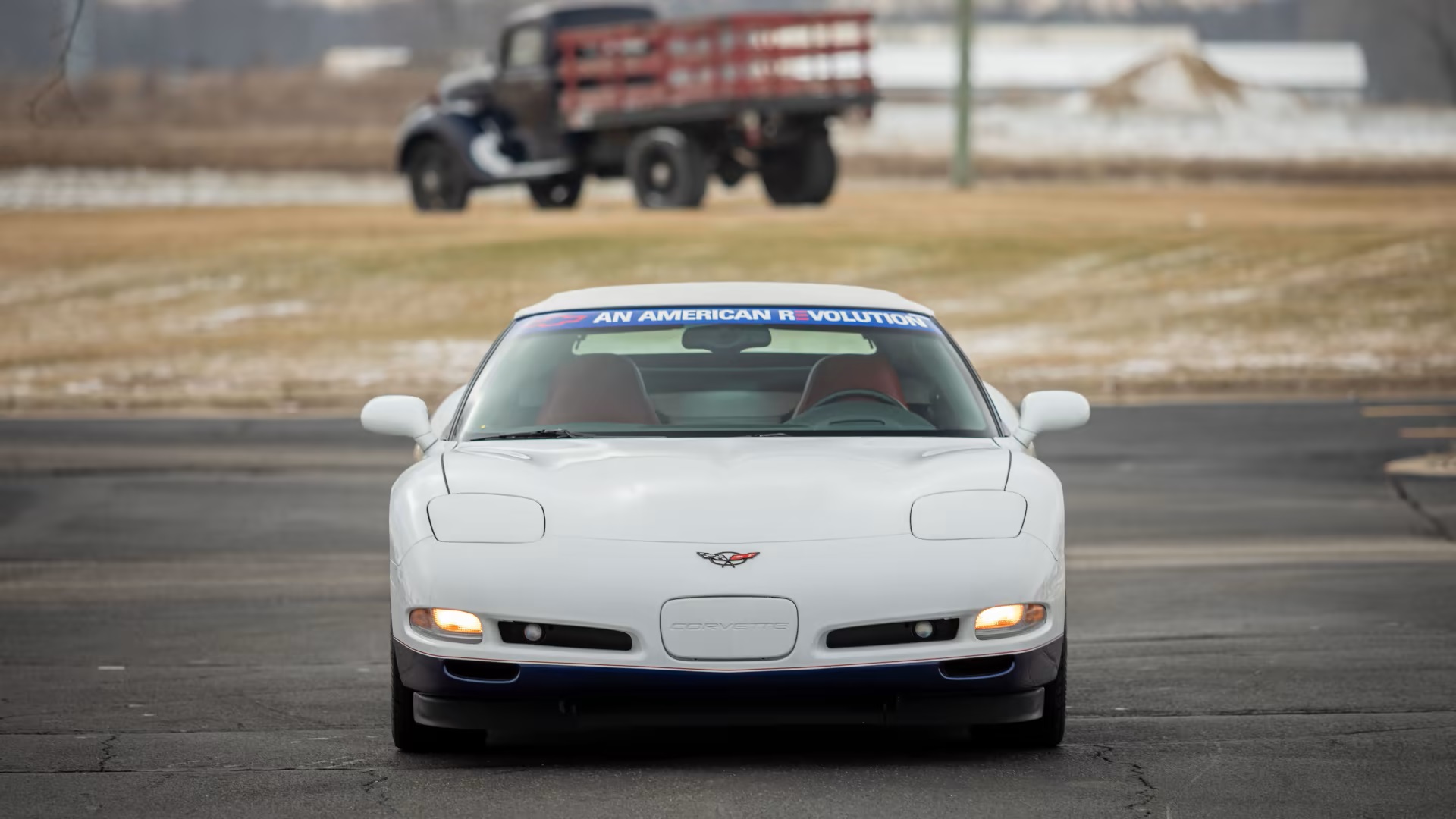 The 2004 Corvettes were remarkable performers, even by today's standards. When equipped with the LS1 engine and automatic transmission, the convertible could accelerate from 0 to 60 MPH in just 5.0 seconds and complete the quarter-mile in 13.22 seconds at 109 MPH, with a top speed of 175 MPH and a lateral G-force acceleration of 0.93. With such impressive stock performance, minimal modifications were needed to prepare these cars for their pacing duties. The 2004 Corvette Pace Car marked the final C5 to serve in this prestigious role.
Source: Mecum Auctions