In 1997, Reeves Callaway introduced the Callaway C7R GT1, a thoroughbred racing machine constructed with a full monocoque chassis. It adopted a front mid-engine and rear transaxle design, driven by a potent Corvette-derived 383 CI all-aluminum V-8 engine producing a robust 640 HP. This particular C7R GT1, the first of only two ever produced, marked Callaway's debut as a manufacturer of high-performance automobiles.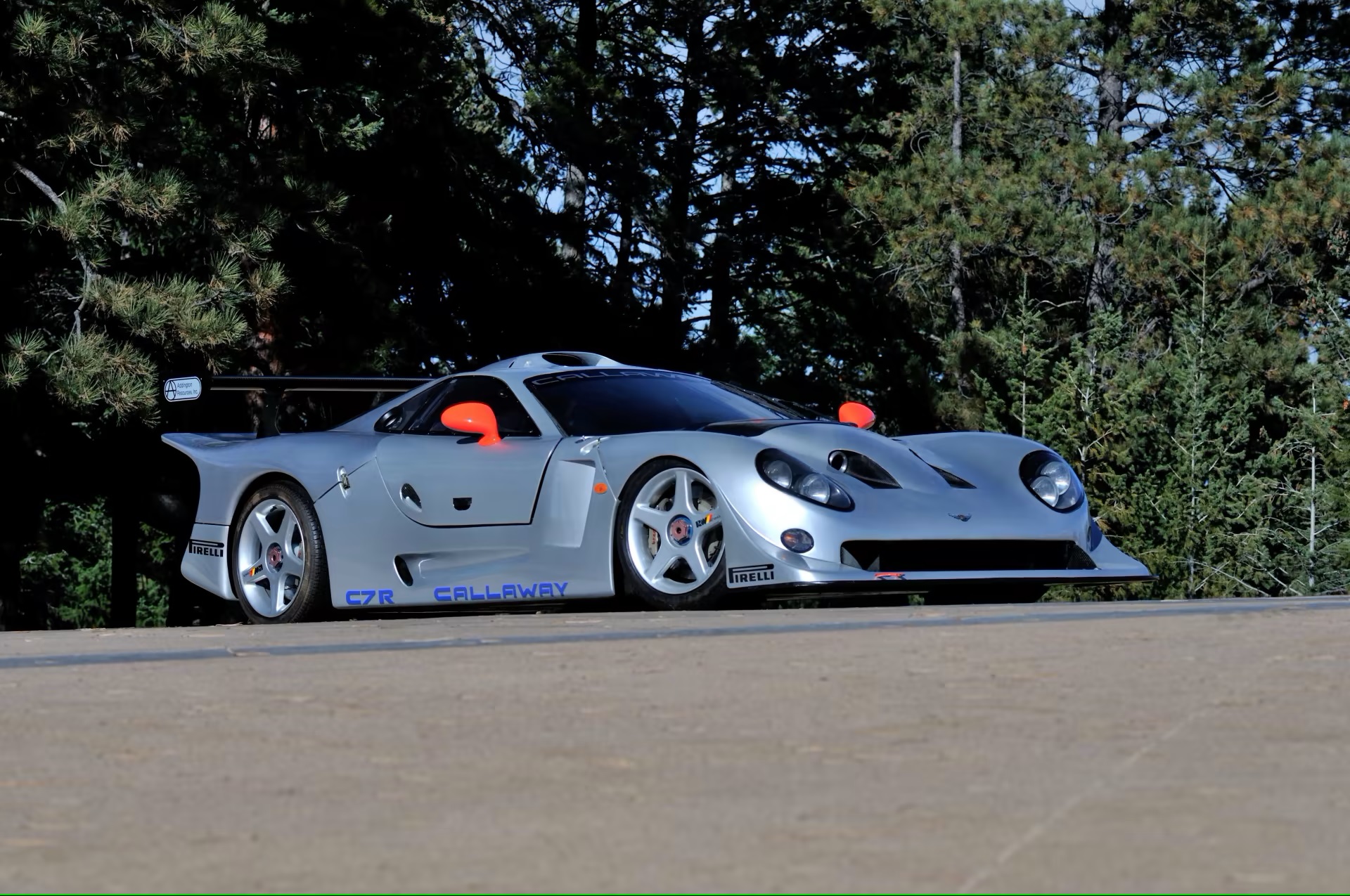 Designed by Paul Deutschman, the C7R GT1 was intended to be the ultimate combination of power and lightweight construction, boasting an astonishing power-to-weight ratio of 3.6 pounds per horsepower. This exceeded even the likes of extraordinary cars such as the McLaren F1 (4.0/HP) and the Ferrari F40 (6.0/HP). Its aerodynamic design not only reduced drag but also generated substantial downforce, surpassing the car's own weight. This combination resulted in exceptional handling and stability.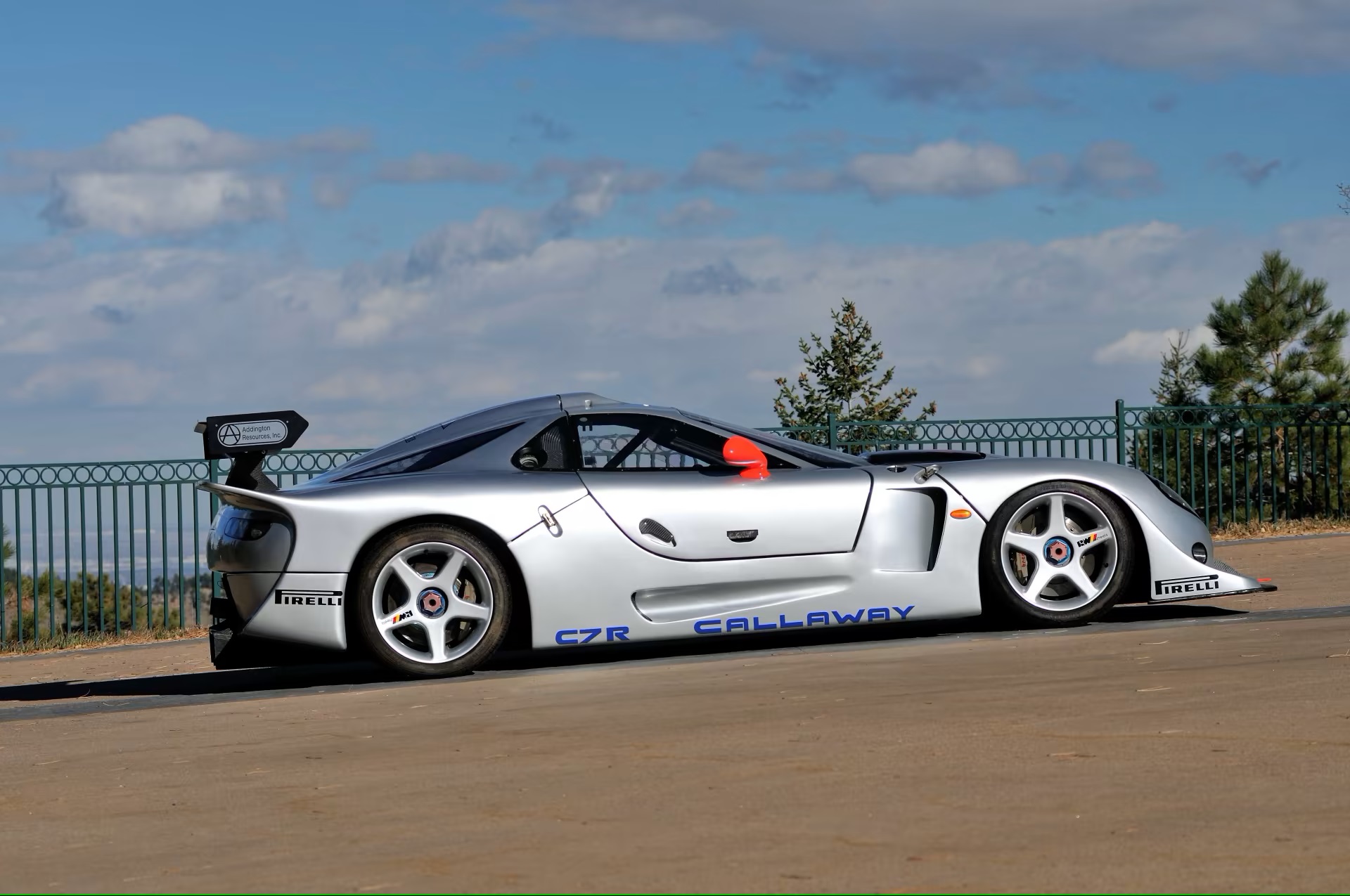 The Callaway C7R GT1 made its mark at the 1997 Rolex 24 Hours of Daytona, leading its class and leaving a lasting impression on notable drivers like Ron Fellows, Johnny Unser, Boris Said, and Enrico Bertaggia. Built with endurance racing in mind, the C7R was designed for simplicity, efficiency, and maximum reliability, streamlining maintenance and servicing.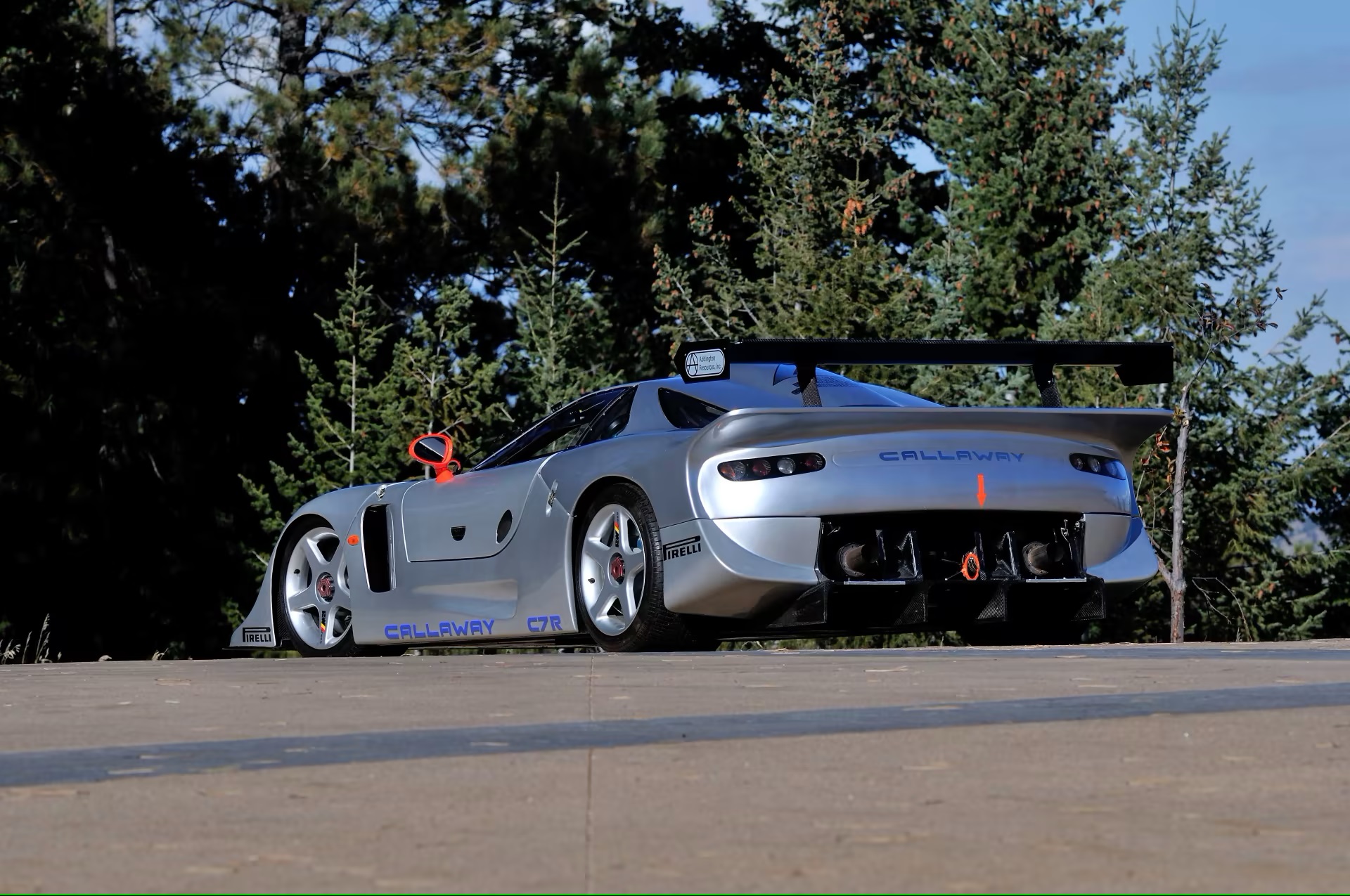 Although rule changes later removed the two C7R GT1 cars from competition in 1997, their performance showcased the immense potential of the design and solidified Callaway's reputation as a manufacturer of exceptionally high-performance automobiles. Additionally, the C7R GT1 was originally conceived with adaptability for road use, highlighting its versatility and Callaway's commitment to pushing the limits of automotive engineering.
Source: Mecum Auctions