A 1991 Chevrolet Corvette coupe was just recently listed on Bring A Trailer. It was first registered in Florida and it has been kept by a single family until the current seller acquired it in September 2021.
For the exterior, the example is finished in black. It has fog lamps, fender vents, retractable headlights fitted with aftermarket LED bulbs, removable roof panel, heated side mirrors, an aftermarket reversing camera, and a frameless glass rear hatch.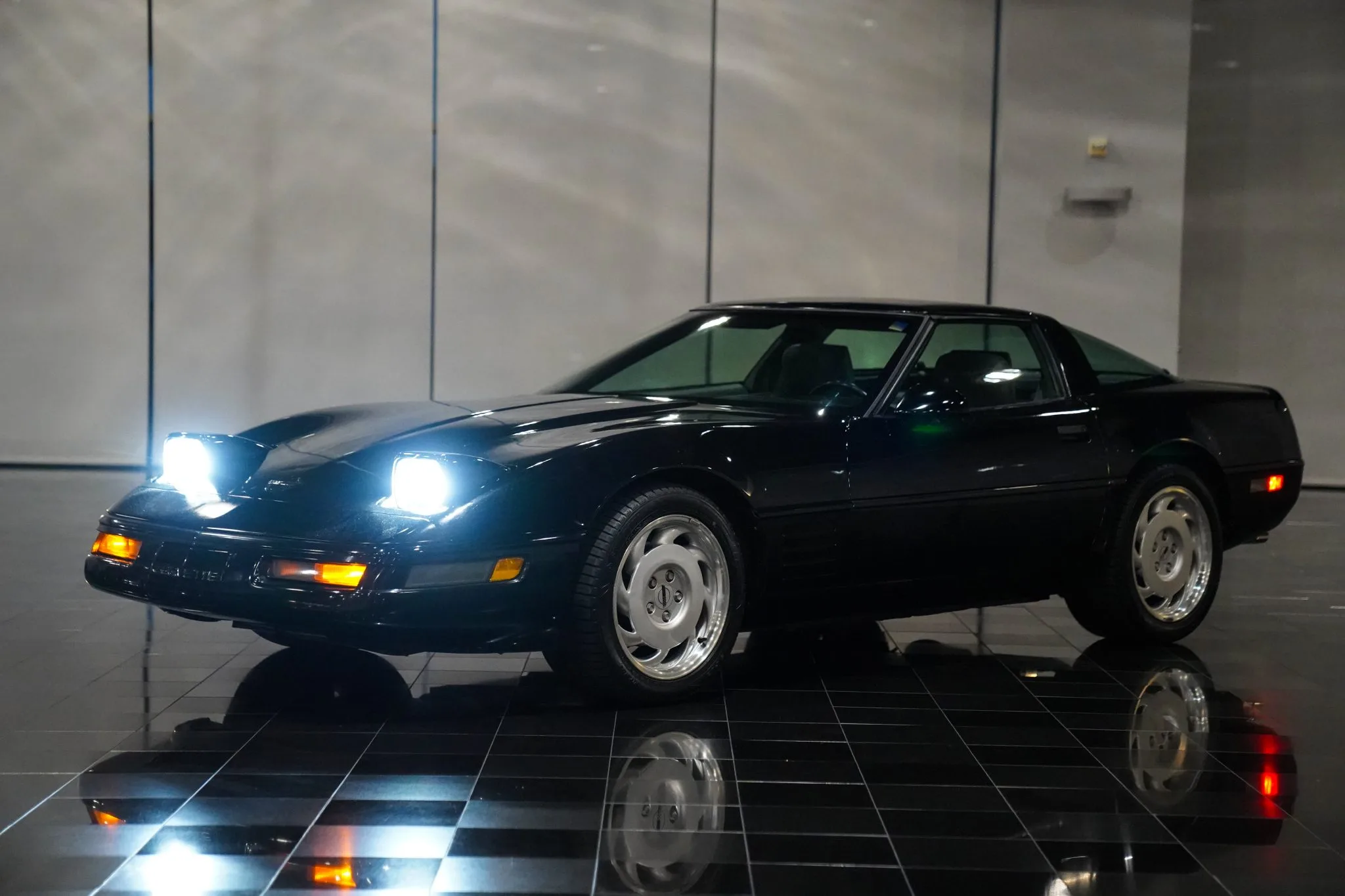 The factory 17-inch wheels have the 275/40 Sumitomo HTR P03 all-season tries that were fitted just for the sale, with the show date codes from 2021. Four-wheel disc brakes with Bosch ABS IIS anti-lock system provide the stopping power for this car.
Notable blemishes are the visible crack in the glass roof panel and that the rear bumper cover has been repainted to correct fading.
For the interior, the seats are clad in gray leather matching the carpet. Two-toned door panels match the black dashboard of the car. The example has power-adjustable seats, PASS-Key anti-theft system, automatic climate control, aftermarket touchscreen head unit, and cruise control.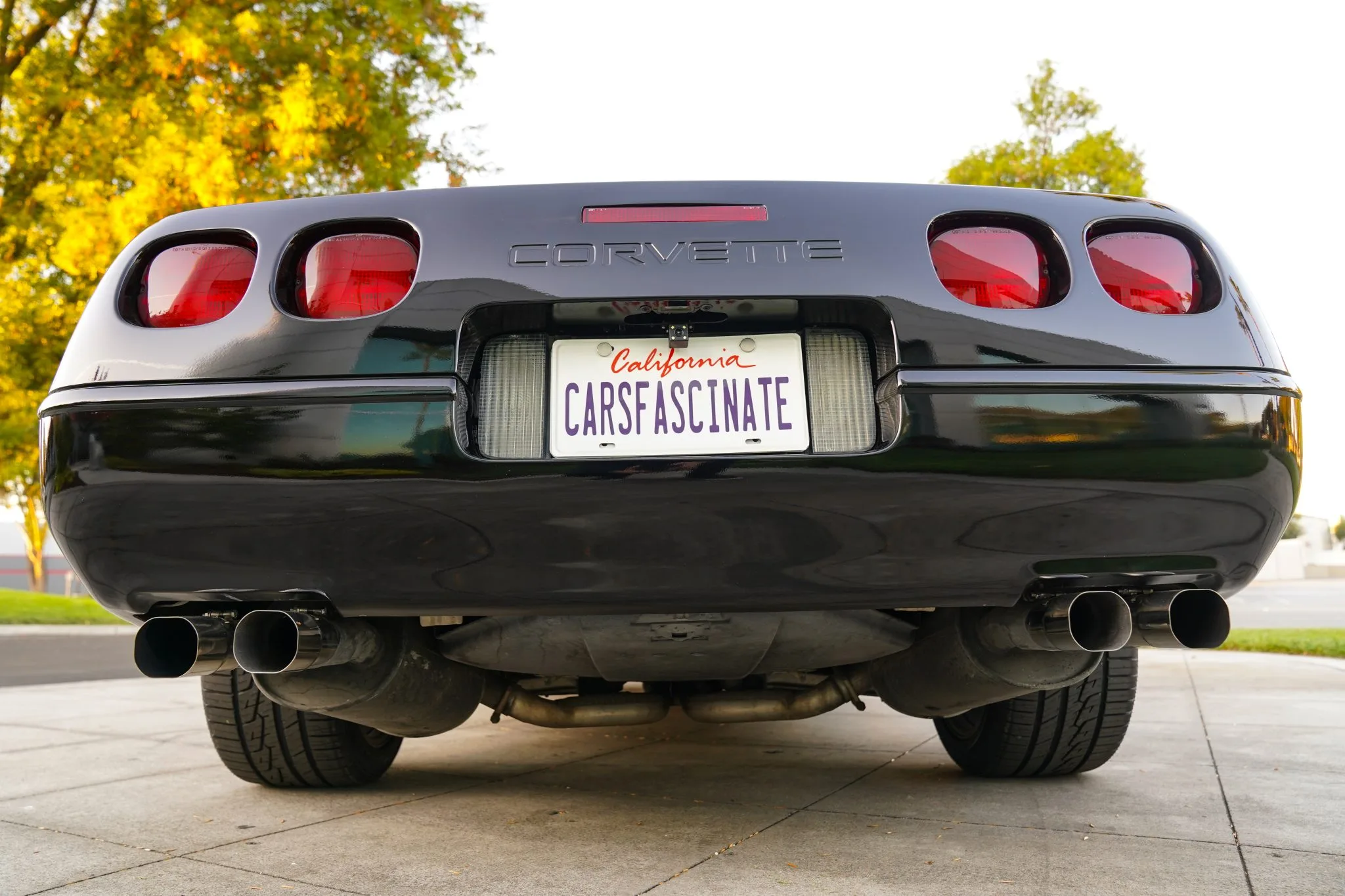 The steering wheel is wrapped in leather, which frames a digital speedometer, analog tachometer, fuel level readout, and gauges for oil pressure temperature, coolant temperature, and the voltage. A readout of 62k miles is shown on the odometer.
Under the hood of the example is a 5.7-liter V8 engine with tuned-port injection and aluminum cylinder heads. A four-speed automatic transmission and a limited-slip differential sends power towards the rear wheels.The example has an output of 245 horsepower and 345 lb.-ft. of torque. Bloom Autos from Santa Clara, California replaced the spark plugs, distributor cap and rotor, fuel filter, and ignition wires in October 2021.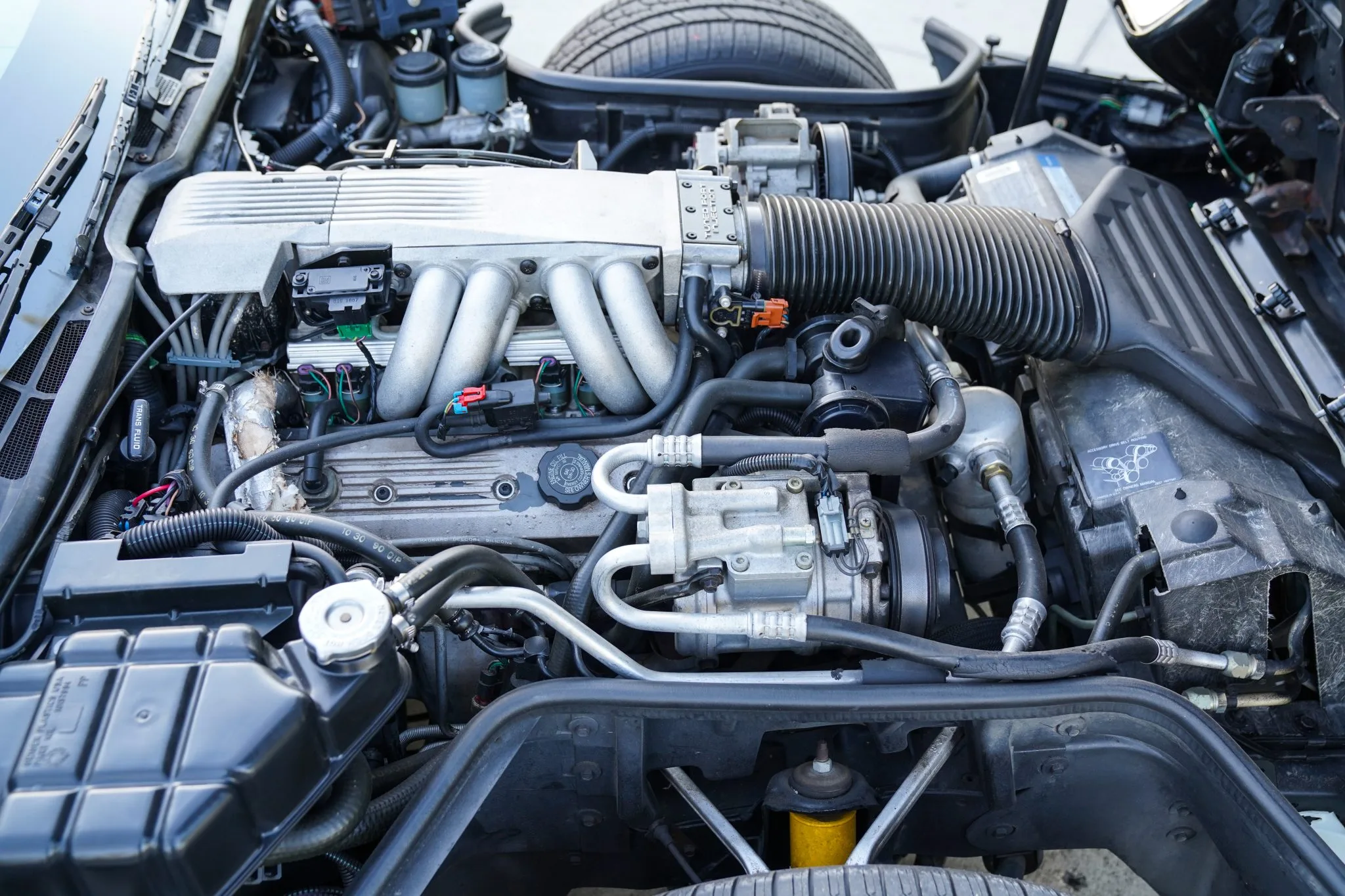 The sale will come with the manufacturer's literature as well as the example's service records.
The Carfax report has confirmed that the example has had no accidents or other damages.
As of writing, the example has a bid of only $7,250 from 2 bidders with the end on November 30, Tuesday.