The 1979 Chevrolet Corvette underwent extensive renovations at McQueen Classics in Lewes, Delaware. The process involved stripping the body and applying a fresh blue paint job. Additionally, the suspension was rebuilt, and the fuel system, weatherstripping, interior and exterior trim, and windows were all replaced. The car was also upgraded with a 6.2-liter LS3 V8 engine, a Tremec TKO 500 five-speed manual transmission, and power-assisted Wilwood Superlite disc brakes.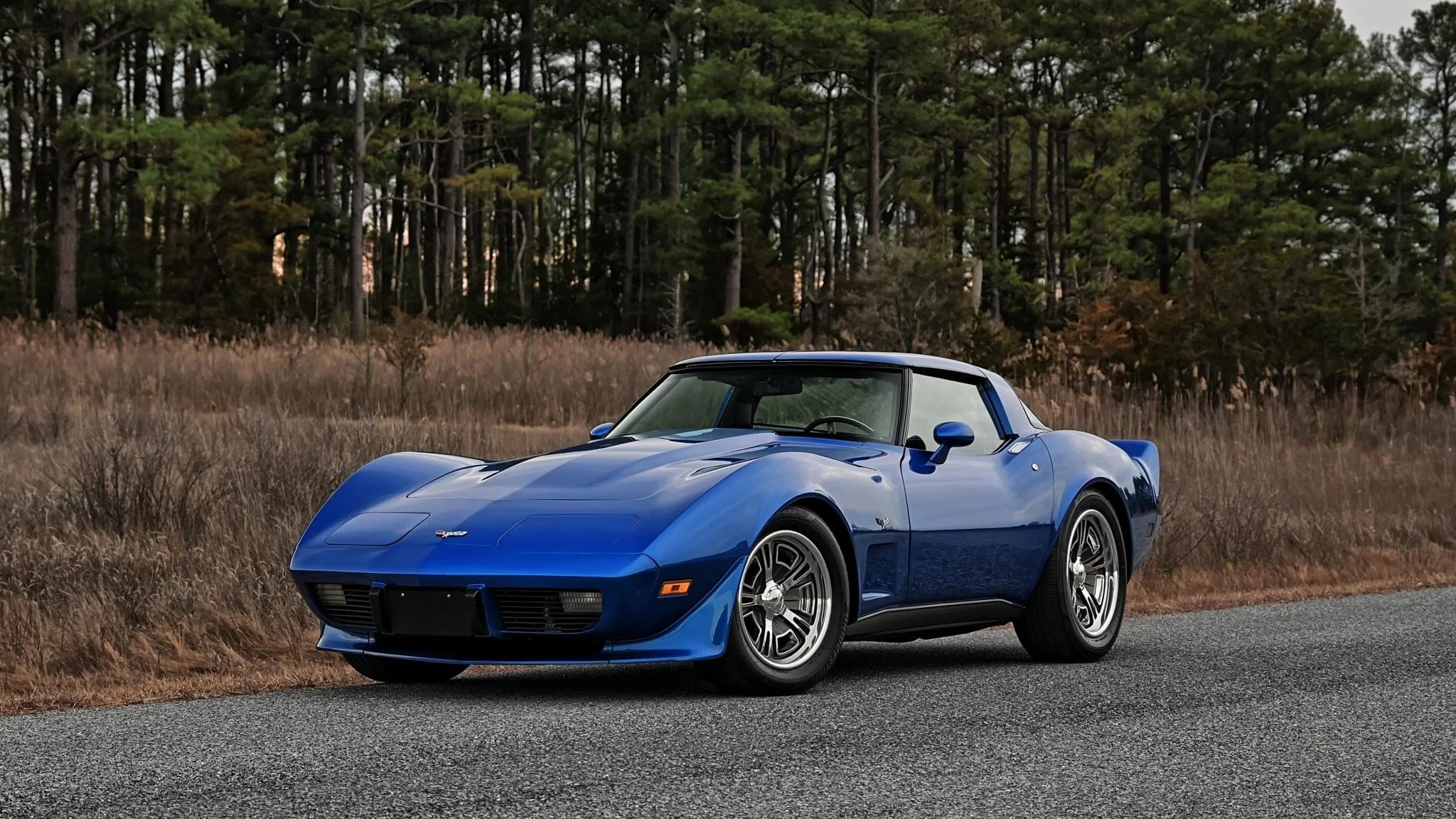 Furthermore, the interior received attention from Musaic Audiophile Design in 2021. The brown leather bucket seats and door panels were reupholstered, and a custom center console, armrest, rear package tray, and vents were installed. The audio system was enhanced with Focal speakers and Mosconi subwoofers.
The interior was adorned with Stingray badging and featured additional enhancements such as sound deadening material, LED interior lighting, Vintage Air climate control, power windows, and an Alpine touchscreen infotainment system.
Source: Bring A Trailer