George Barris was a renowned car customizer who created vehicles for many Hollywood stars, including Farrah Fawcett and Clint Eastwood. He was known for creating iconic TV and movie cars like the Batmobile and the Munsters' Koach.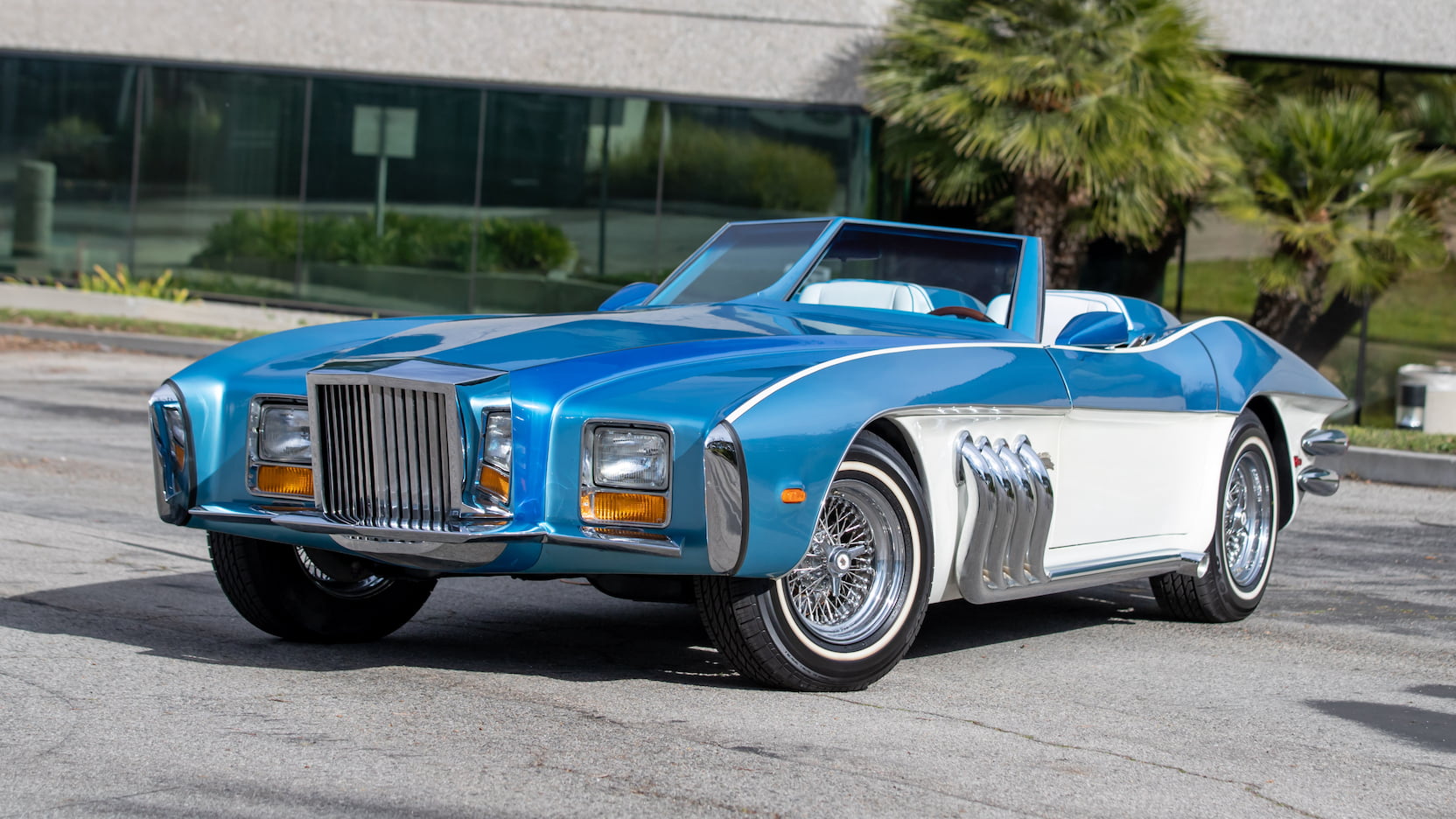 One of his impressive creations was the Barrister Roadster, with only seven or twelve made to order, featuring little custom details reflecting the owner's taste. One such Barrister, No. 2, was built from a 1979 Chevy Corvette and featured a custom grille, hood, fenders, headlights, and spears, with a unique rear end and split-screen windshield.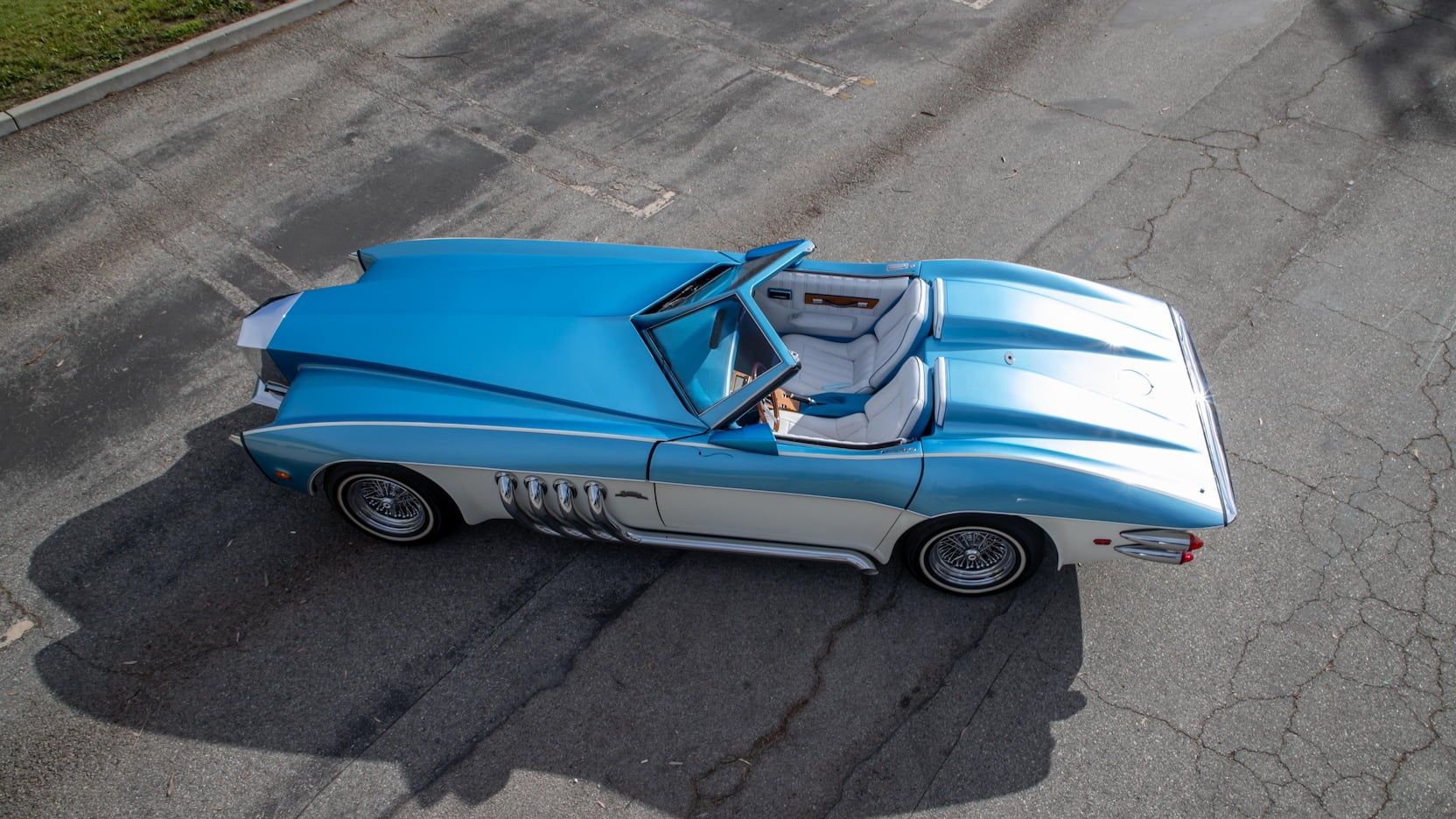 It is powered by a 350 CI OHV Corvette V-8 engine and 4-speed 700R4 automatic transmission, and finished in two-tone blue and white with custom upholstery and wood trim.
Source: Mecum Auctions