This 1964 Corvette coupe, crafted by Mike Rutter of Rutterz Rodz in Bristol, Tennessee, seamlessly blends the timeless aesthetics of the second-generation Corvette with modern drivetrain and chassis components, along with a fully customized interior. The Art Morrison chassis, equipped with JRI coilover suspension systems on both ends, supports the classic coupe body, and each corner features Wilwood disc brakes mounted behind custom Forgeline wheels.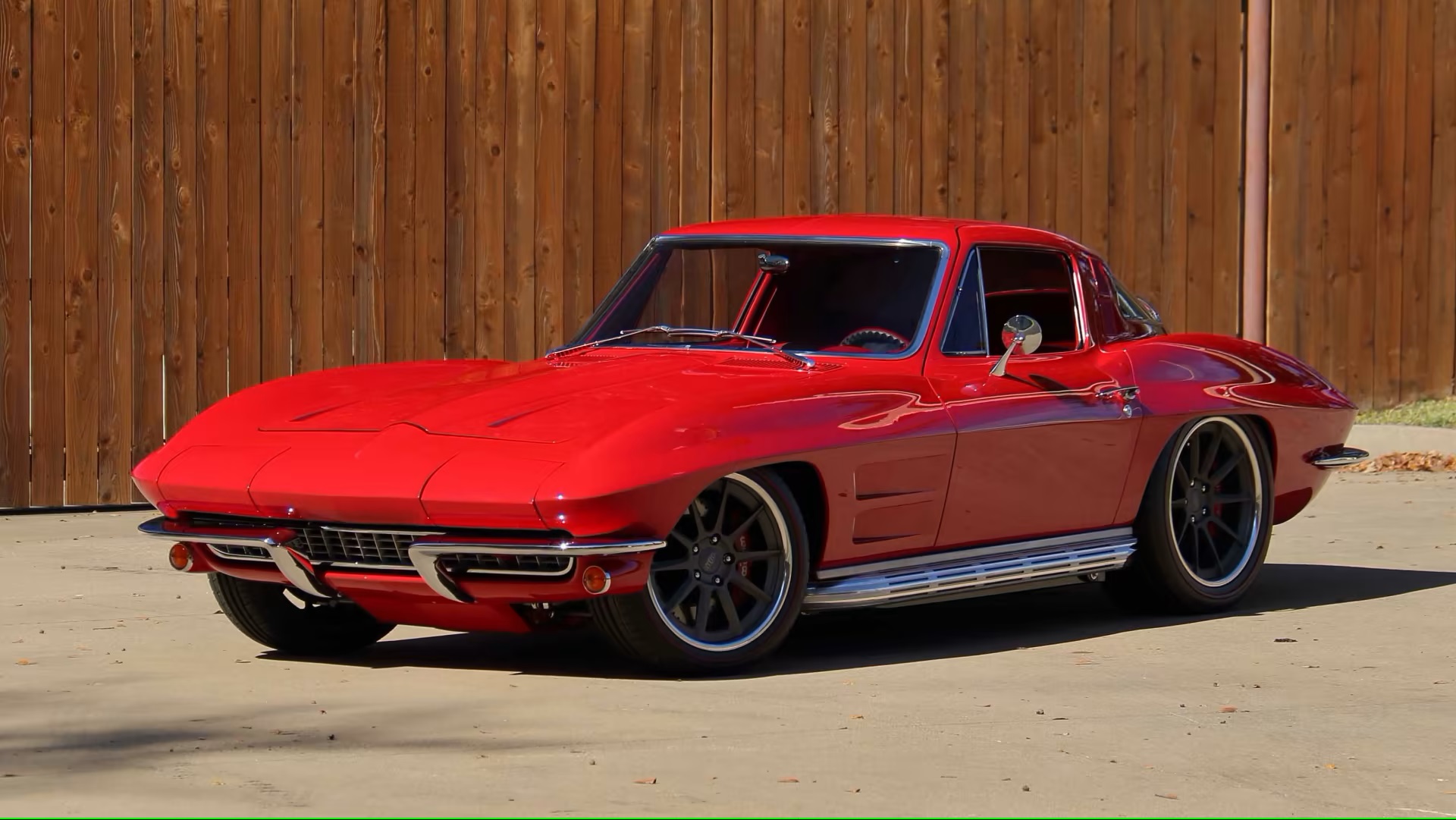 In a nod to 1960s tire styles, the low-profile radials sport a delicate red stripe. Under the hood lies a GM 6.2L LS3 V-8 paired with a 6-speed manual transmission. The LS3 is powered by a Holley fuel-injection system and adorned with Greening valve covers matching the Corvette's vibrant red paint. A side pipe exhaust system expels the engine's spent gases.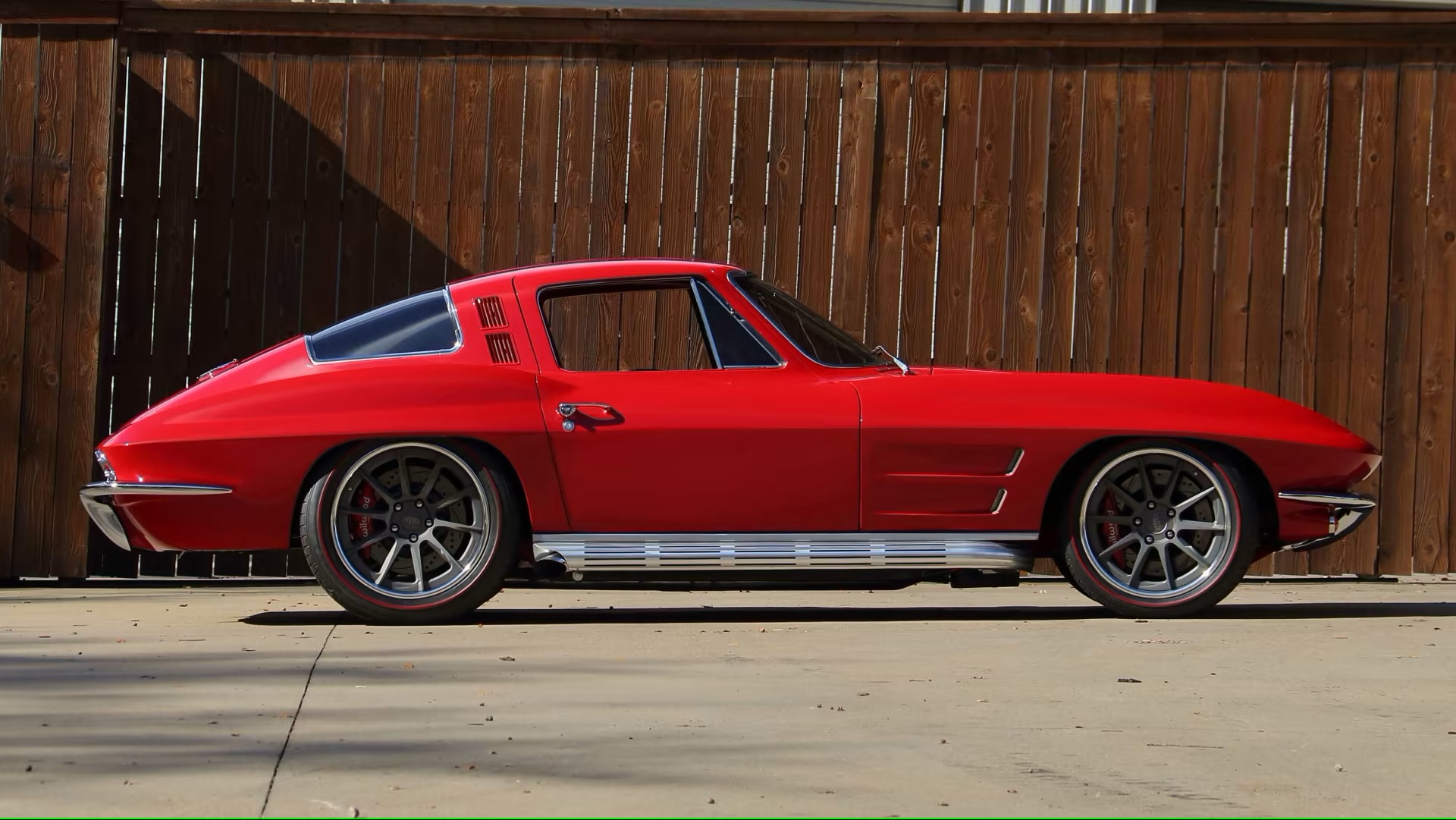 Crafted by Paul Atkins, the one-of-a-kind interior boasts sculpted door panels, red leather upholstery, a customized tilt column with a unique steering wheel, Dakota Digital gauges in a custom pod, and a Vintage Air air conditioning system. The Vintage Air dials are housed in a vertical console, providing a styling touch reminiscent of the twin-pod interiors in the second-generation Corvettes.
Source: Mecum Auctions