This stunning 1964 Chevrolet Corvette coupe listed on Bring A Trailer has been refurbished and customized to impressive standards. The black repaint and custom red leather interior are just the beginning of the extensive upgrades that make this classic car a true standout. With C4 and C5 suspension components, 17 and 18-inch alloy wheels, a Dana 44 rear axle with a limited-slip differential, a 6.2-liter LS3 V8 engine, and a 4L60E four-speed automatic transmission, this car is sure to turn heads wherever it goes.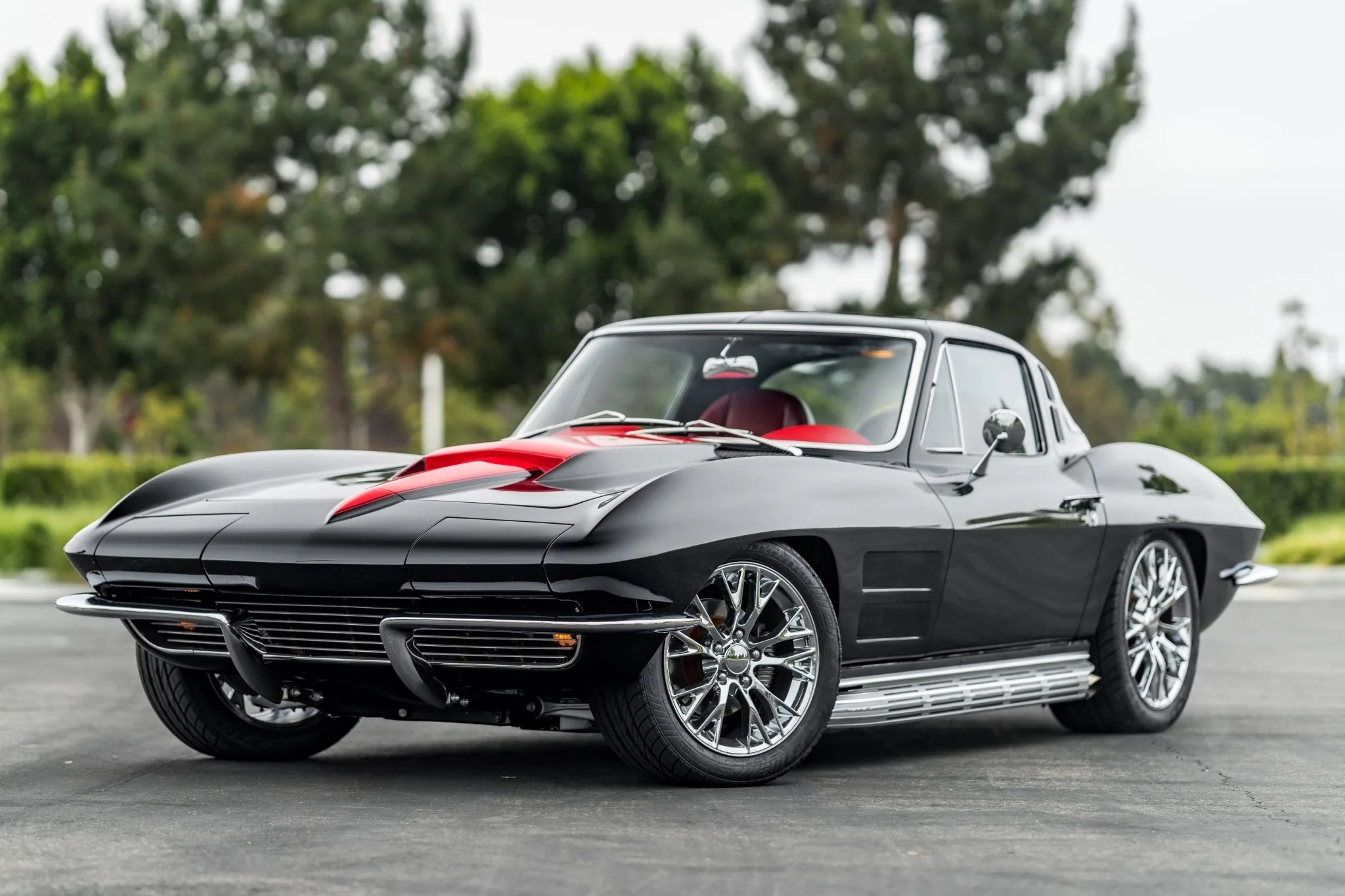 The sleek fiberglass body, originally finished in Tuxedo Black (900), has been meticulously repainted and now features a stinger-style hood with a red stripe, electric windshield wiper motor, chrome bumpers, flip-up headlamps with electric motors, and side exhaust pipes with heat shielding. The car sits on C6-style wheels with Goodyear Eagle F1 tires, and the suspension includes C4 and C5 components as well as QA1 adjustable coilovers for an unbeatable ride.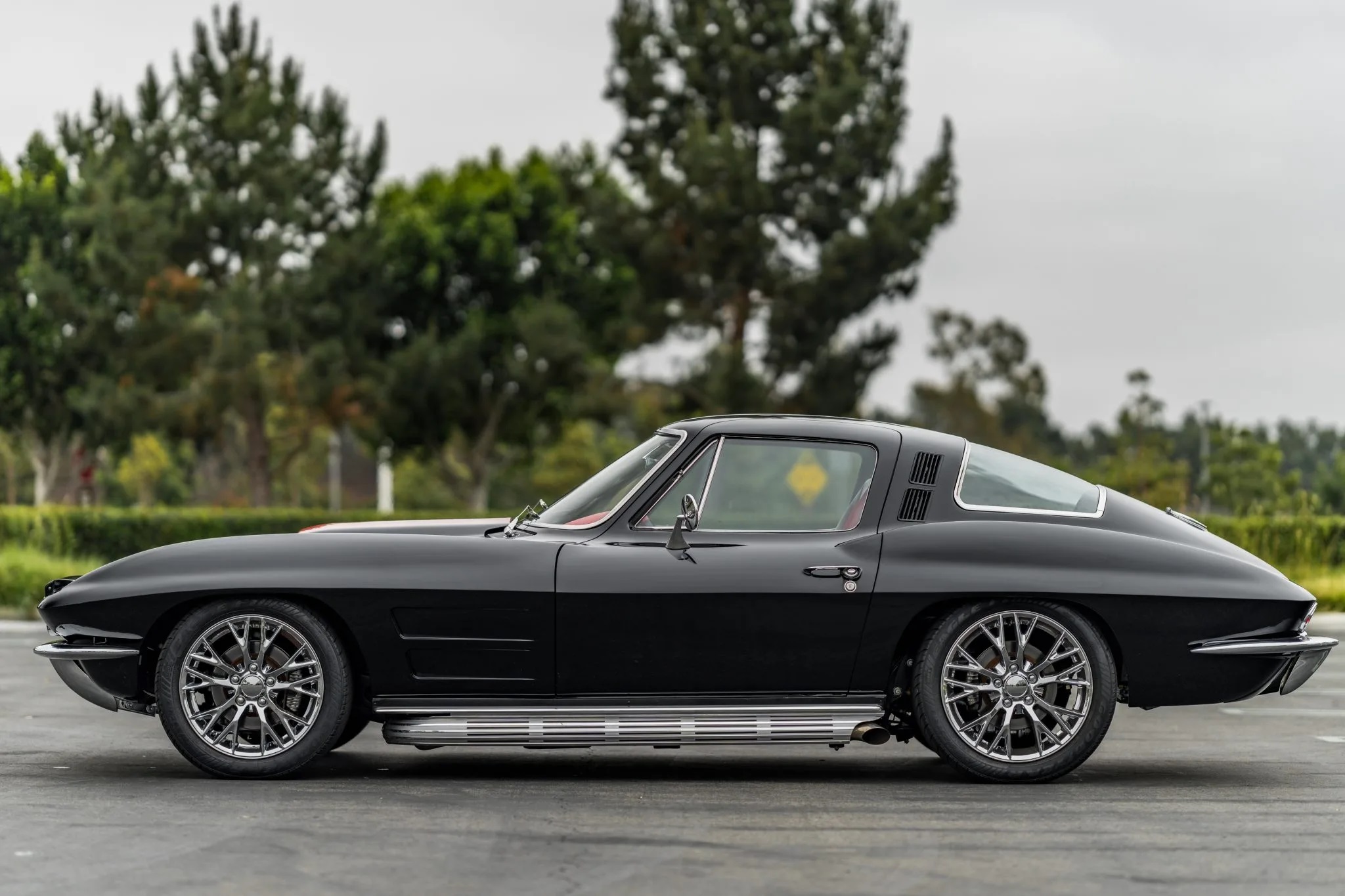 Inside, the red leather upholstery with quilted centers creates a luxurious and comfortable space. The center console, door panels, and rear storage area have also been custom-upholstered, and the car features air conditioning, power windows and door locks, a Lokar shifter, cruise control, lap belts, and a Kenwood infotainment system with Kicker Audio speakers. The Momo steering wheel frames a Classic Instruments gauge cluster for a classic look.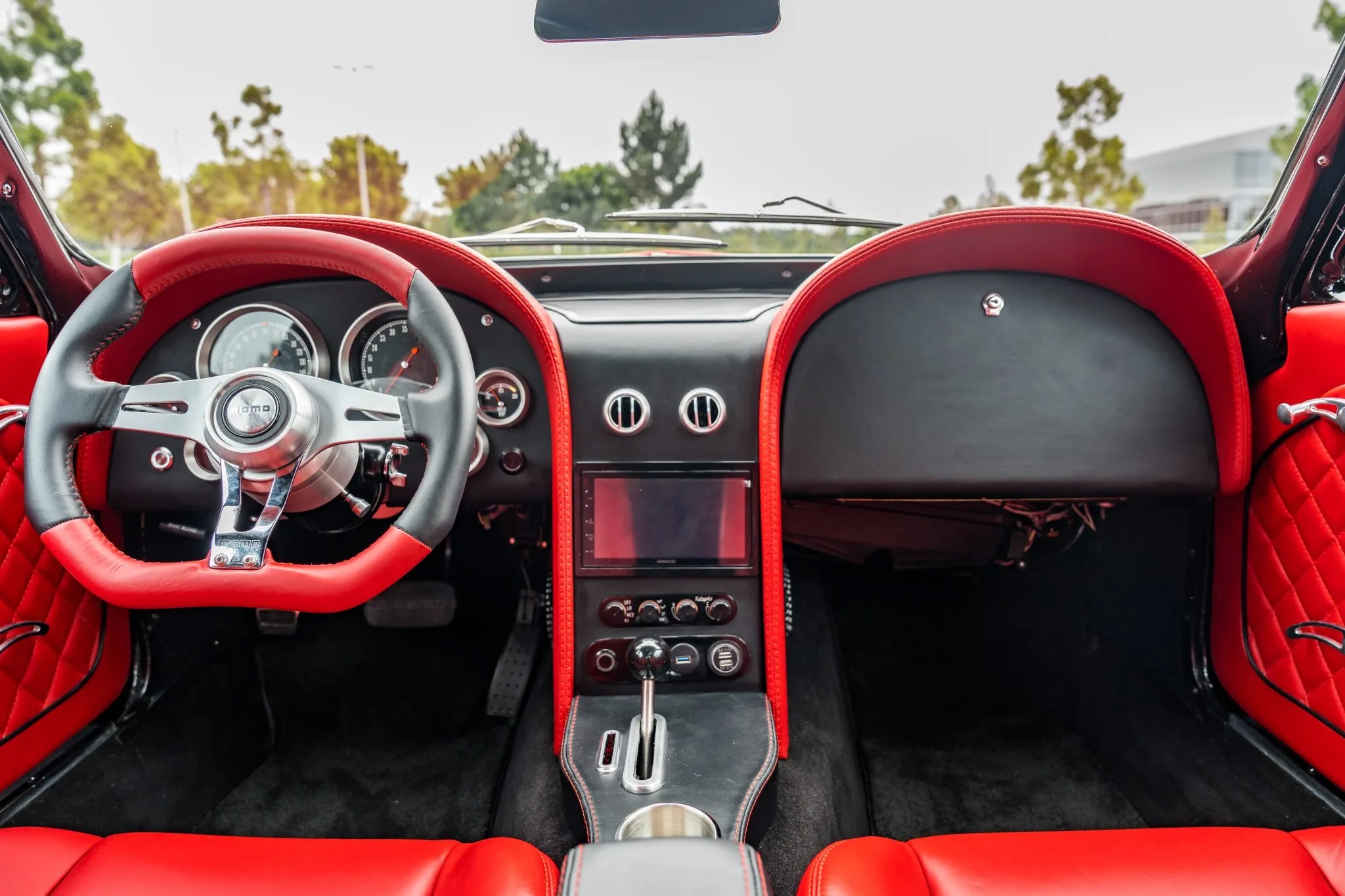 The 6.2-liter LS3 V8 engine is a powerful addition to this classic car. With a CVF Racing serpentine drive system, Corvette-branded coil covers, and a DeWitts radiator with dual electric fans, this car has the power and performance to match its stunning appearance. The power is sent to the rear wheels through a 4L60E four-speed automatic transmission and a Dana 44 rear axle with a limited-slip differential. The car has a 20-gallon fuel tank, and the five-digit odometer shows just 700 miles.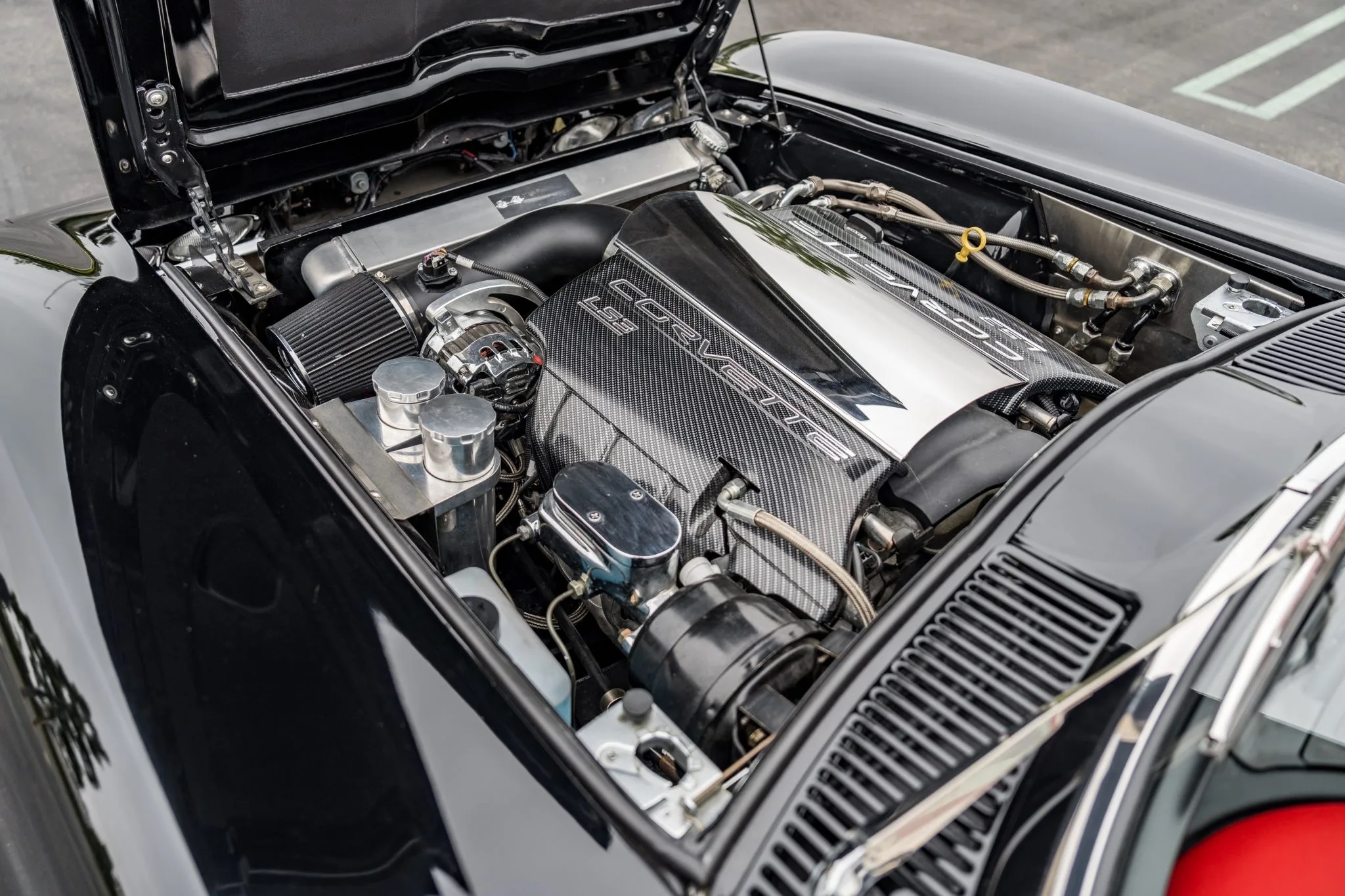 Don't miss your chance to own this stunning classic car that has been lovingly restored and customized to perfection.
Source: Bring A Trailer