With improvements in fiberglass manufacturing combined with refined assembly processes improving the car's fit and finish, the 1961 Corvette was quickly recognized by critics and enthusiasts alike as the best built Corvette yet.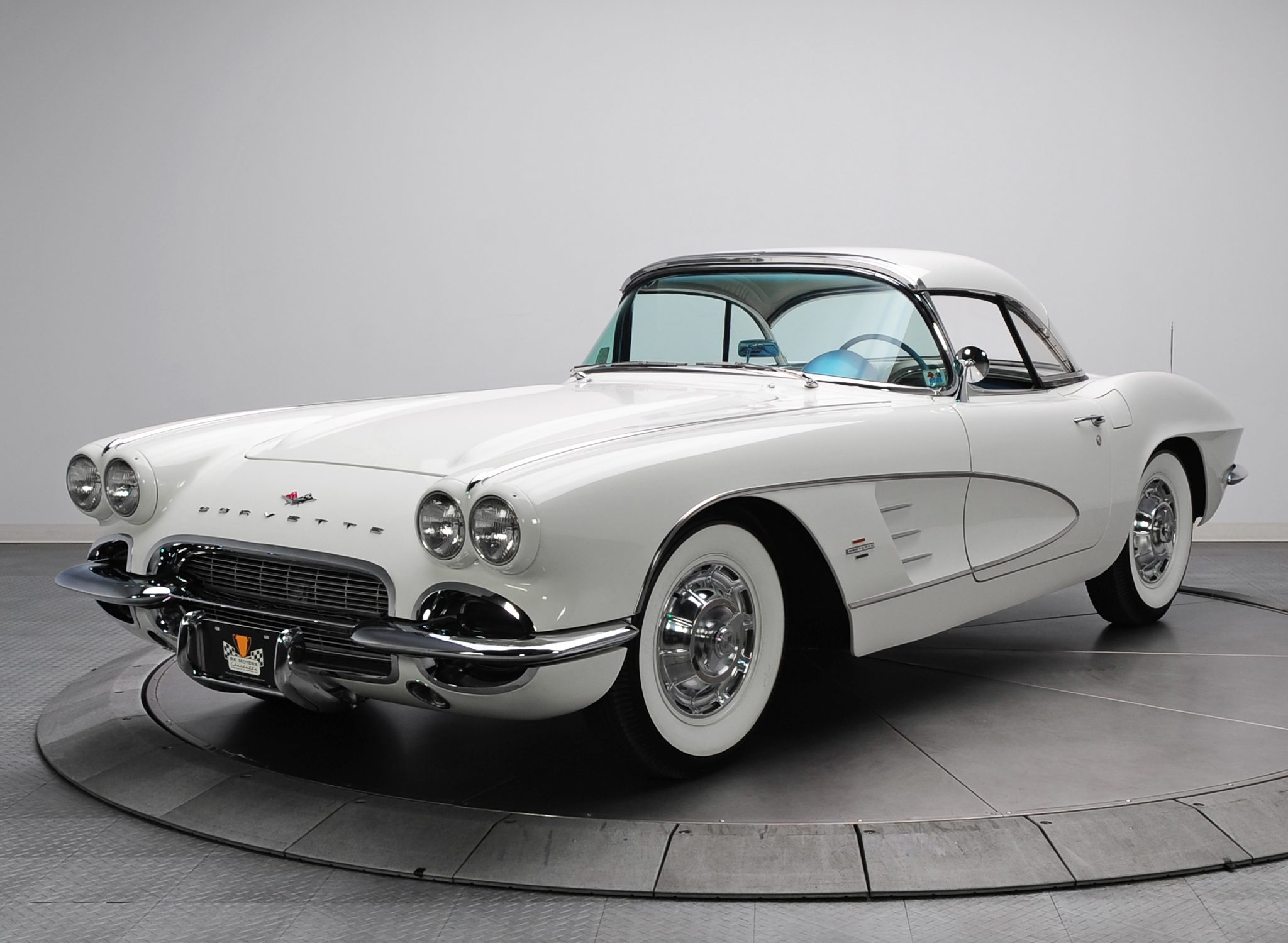 While the exterior received subtle improvements to it's overall appearance, the interior of the 1961 Corvette went virtually unchanged from it's predecessors. To increase space within the two seat cockpit, the transmission tunnel was slightly narrowed, though this single change did little to affect the overall appearance of the car's interior.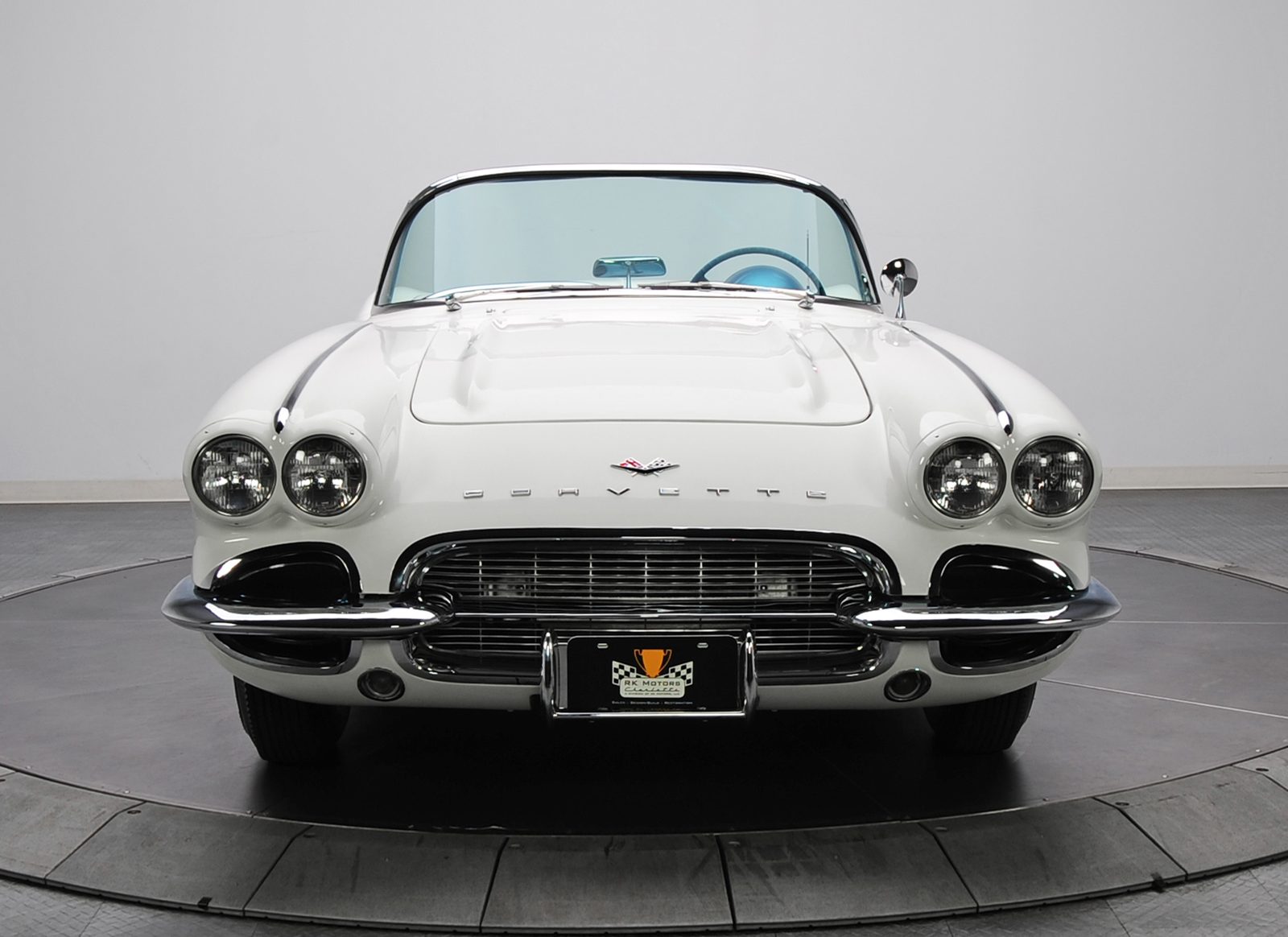 Mechanically, the 1961 Corvette was much like it's 1960 predecessor.  However, an aluminum radiator took the place of the previous copper-core unit. By adding an aluminum radiator, Chevrolet improved the cooling capabilities while further reducing the car's overall weight.  Side mount coolant-expansion tanks were added as a running change.