The original Chevrolet Corvette, known as the C1, was produced from 1953 to 1962. In 1961, the model received a newly introduced boat tail design with twin taillights, and it was also the final year to feature the iconic contrasting finish within the coved front fenders and doors.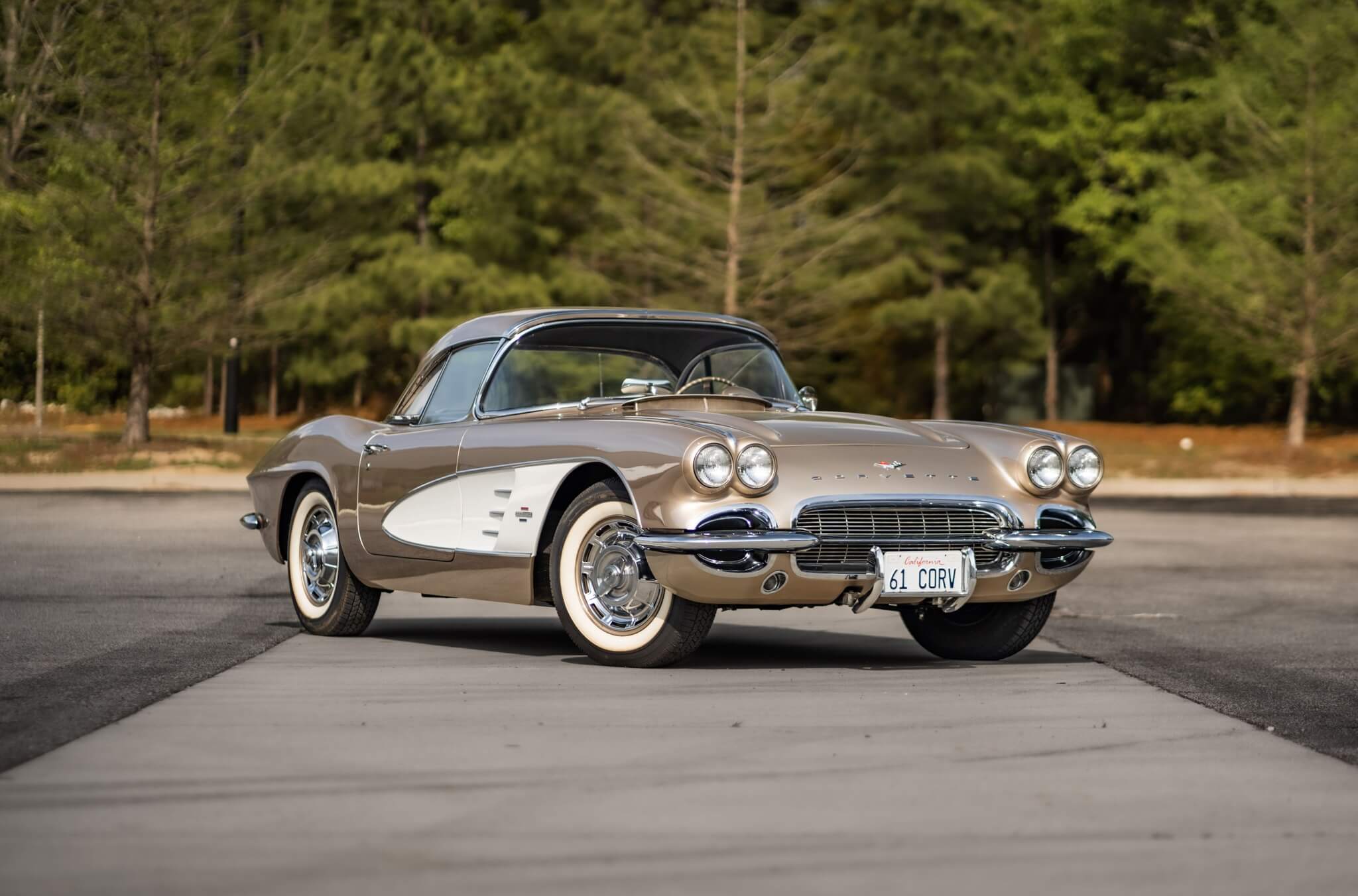 This particular Corvette currently listed on PCARMARKET, has been refinished in Fawn Beige, a color introduced in 1961 and reportedly used on 1,363 units. It is complemented by Ermine White painted coves.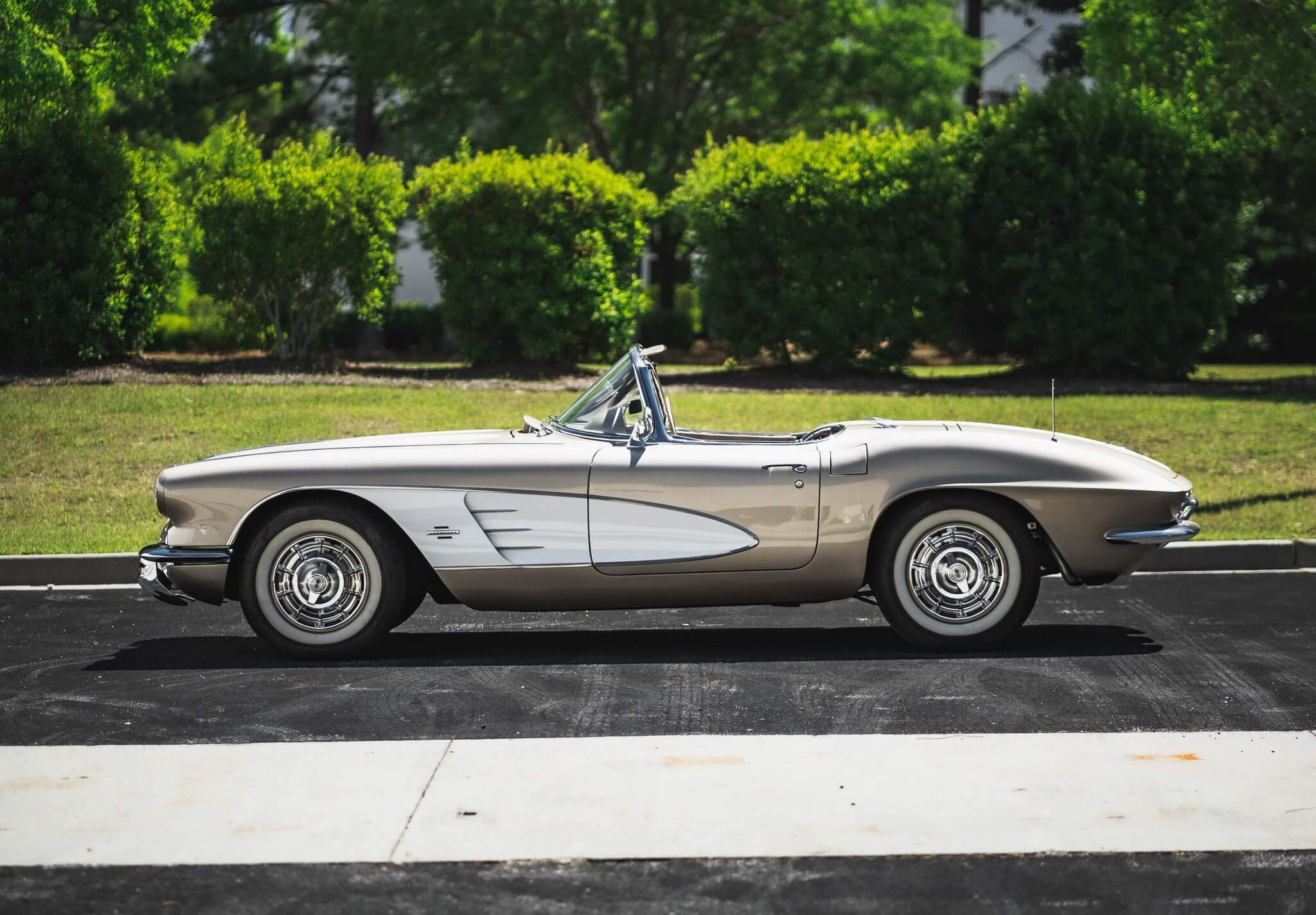 The car showcases quad headlights, faux fender vents, dual exhaust outlets, and chrome trim on the front grille, split bumpers, light surrounds, and driver's side mirror. It rides on 15″ steel wheels with simulated knock-off spinner covers and Coker Classic whitewall tires.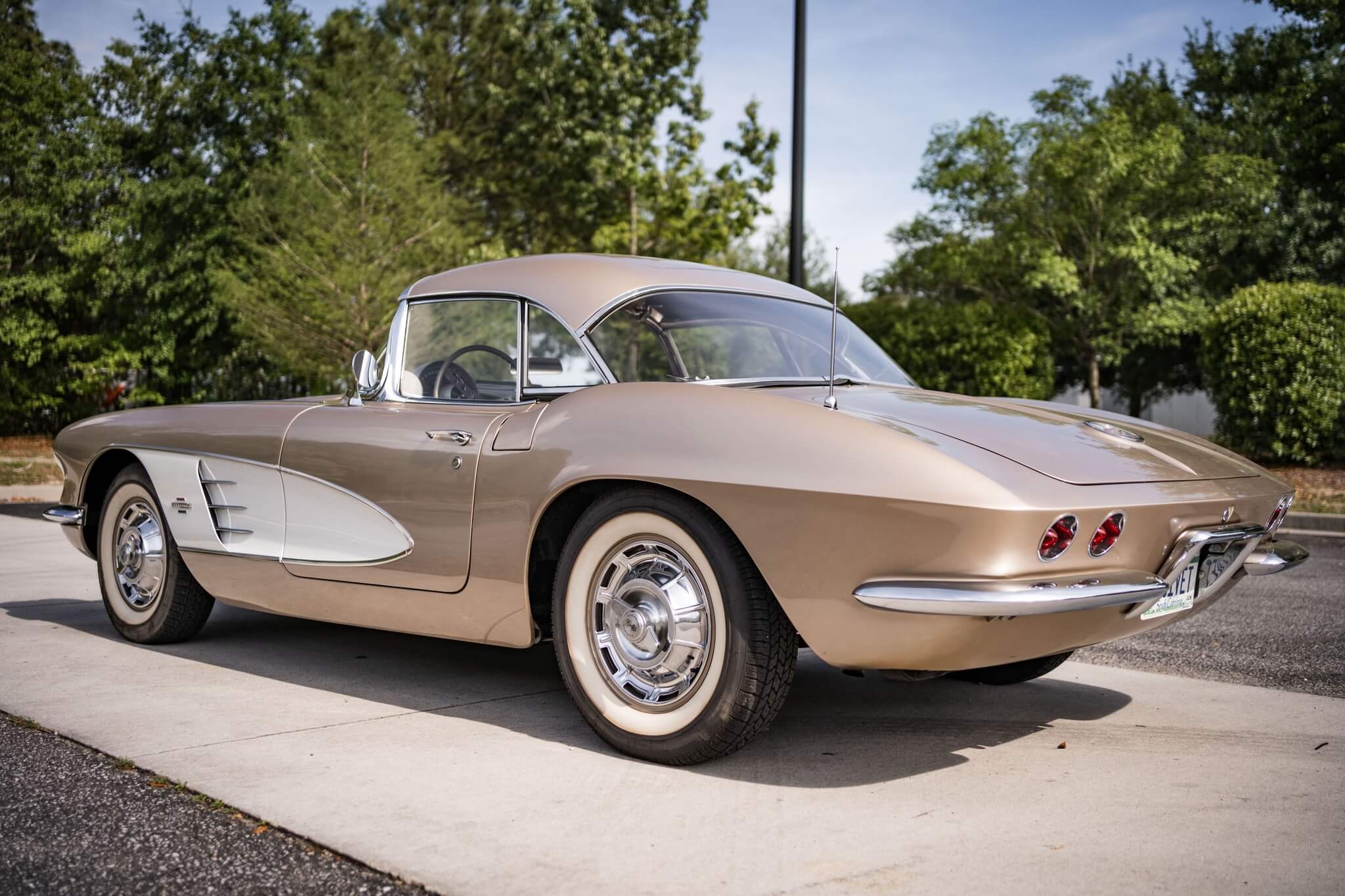 Inside the cabin, you'll find Fawn Beige vinyl bucket seats, matching door panels, a paint-matched dashboard and steering wheel, chrome accents, and brown carpeting with Corvette lettering. Features include manually operated windows, a dash-mounted rearview mirror, an analog clock, lap belts, and a passenger grab handle.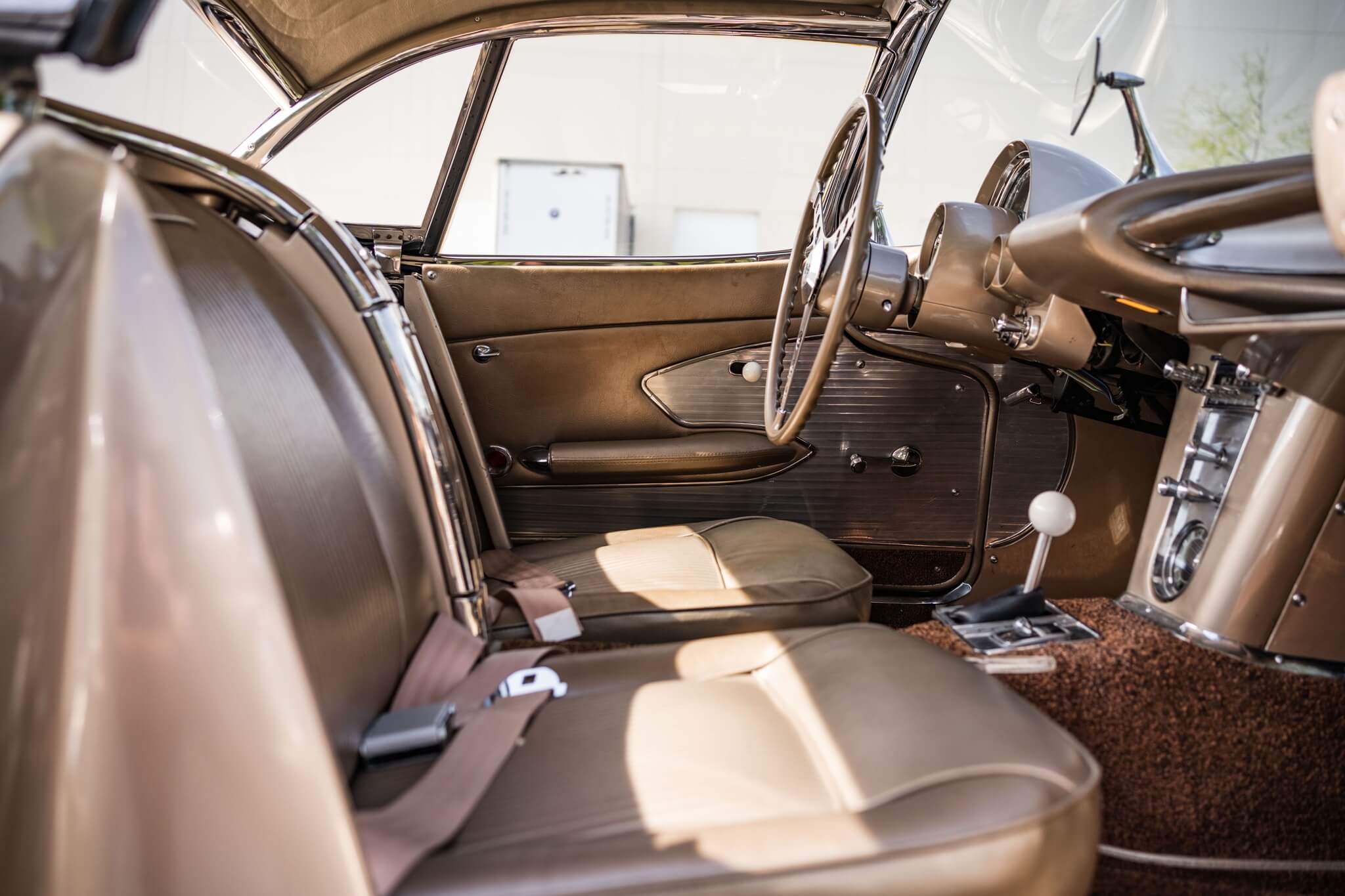 Under the hood, there is a 283ci Chevrolet V8 engine with a 4-barrel carburetor, originally rated at 230 HP. The original transmission has been replaced with a 3-speed TurboHydramatic automatic transmission borrowed from the C3 generation.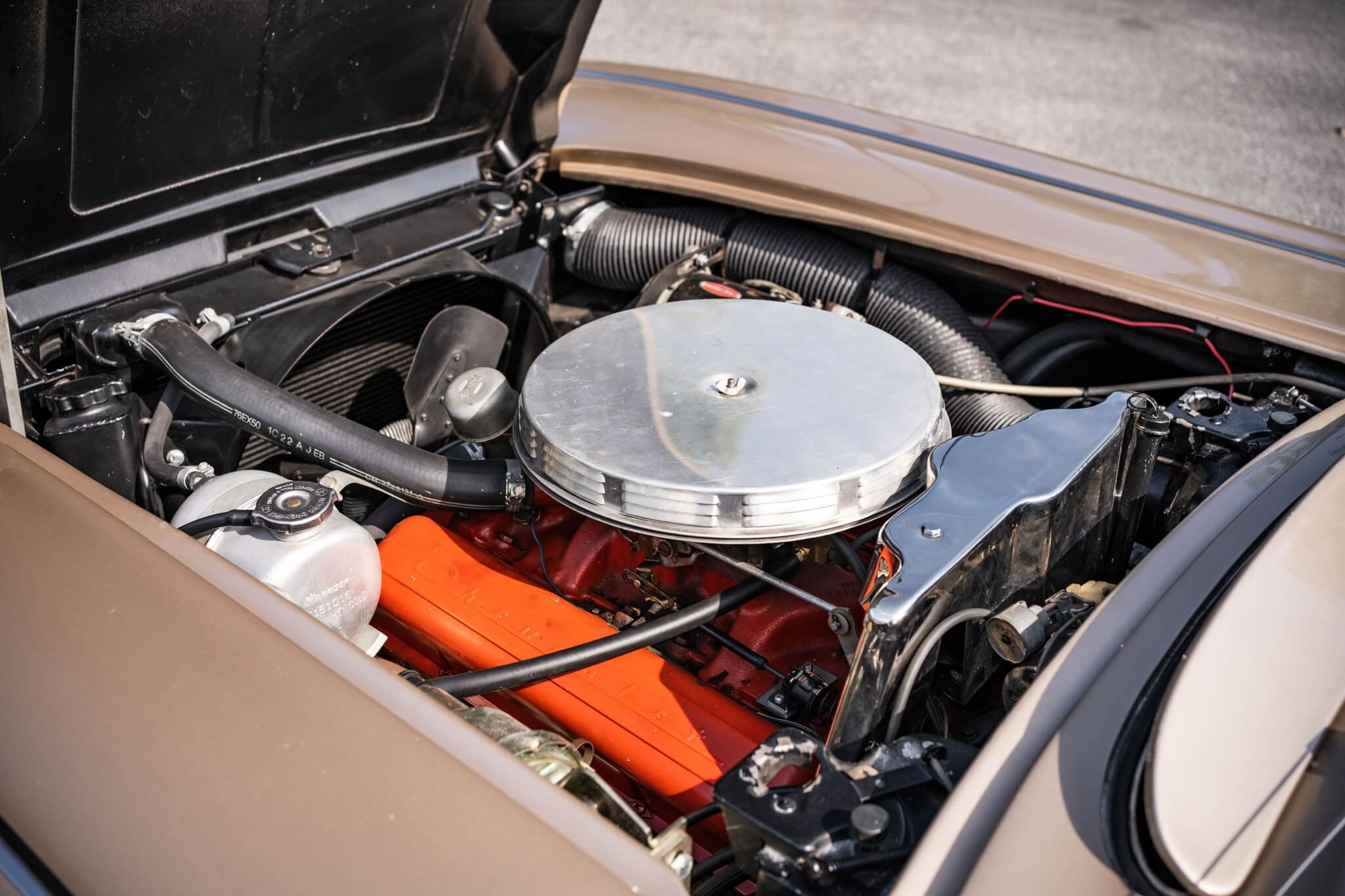 This stunning car is truly of museum quality, as it spent several years in the Lingenfelter Collection in Brighton, Michigan. Its past is equally fascinating, as its previous owner was not only a California fighter pilot but also the Commandant of the U.S. Air Force Test Pilot School at Edwards AFB in southern California.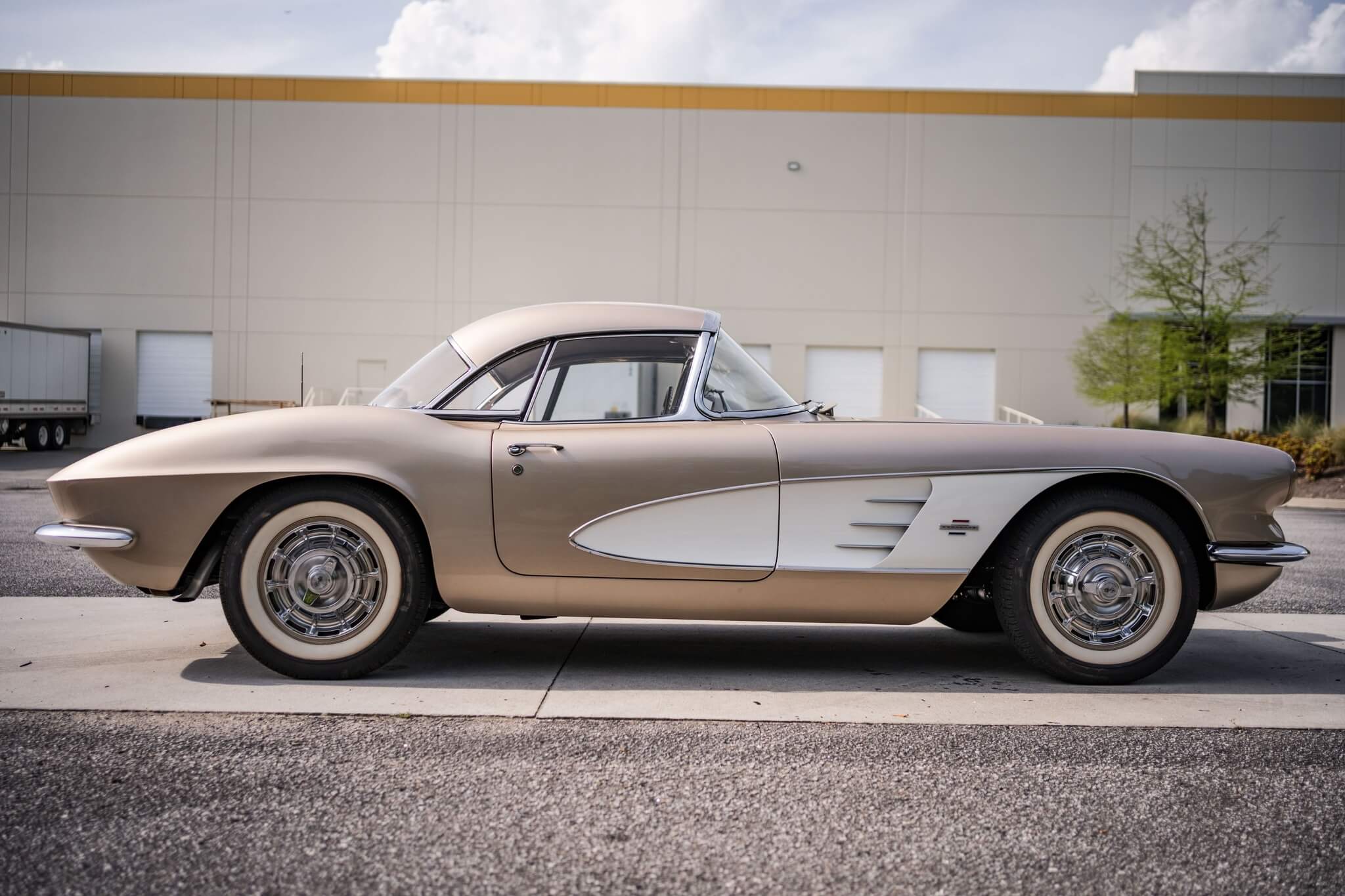 This particular model is one of only 1,363 painted in the new Fawn Beige color introduced in 1961. Additionally, it showcases the last year for contrasting painted coves, with this car featuring lovely Ermine White accents.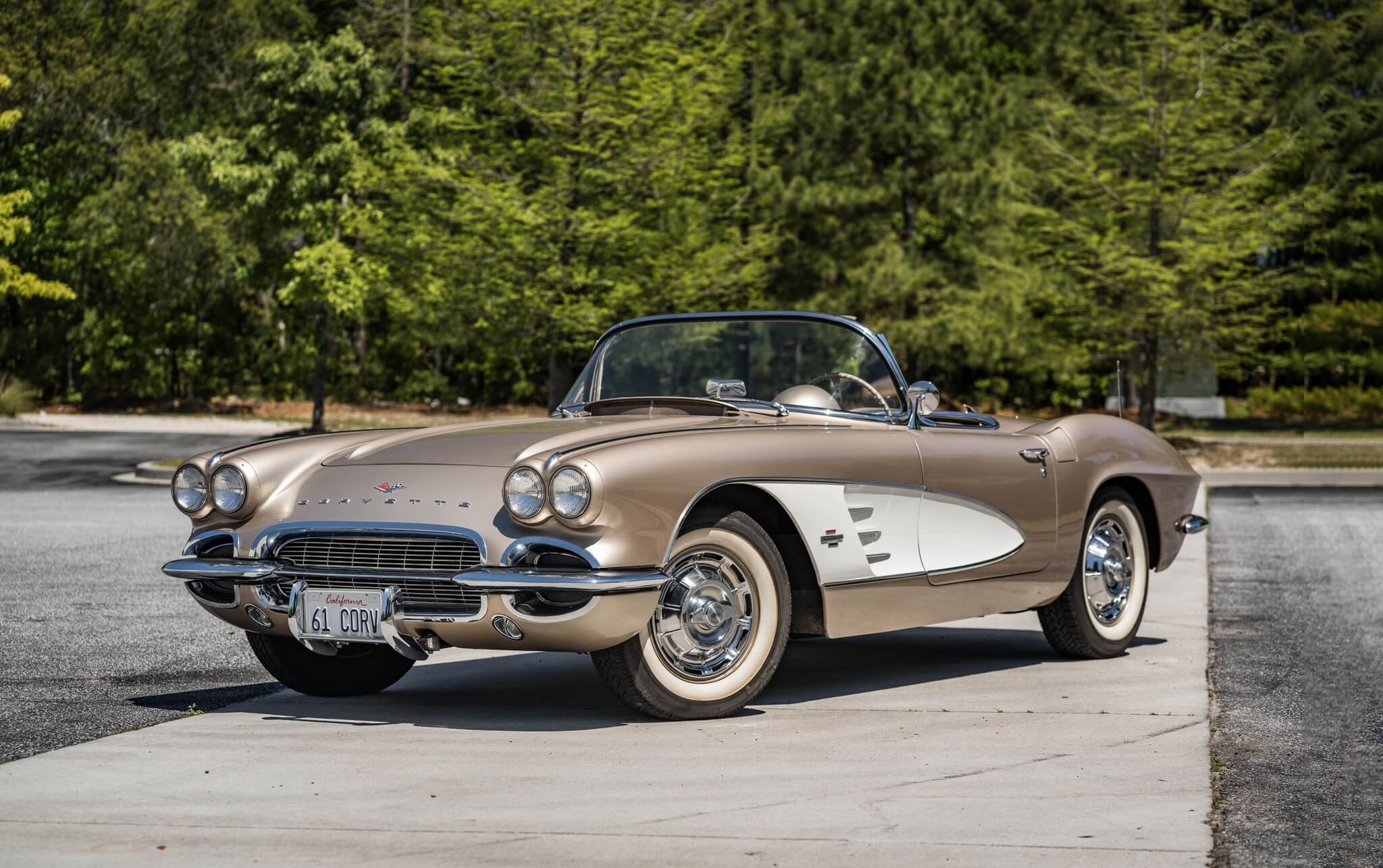 Source: PCARMARKET