The introduction of a V-8 engine and a three-speed manual transmission in 1955 marked a significant improvement for the Corvette brand as it helped in  solidifying its status as a contender in the American sports car scene.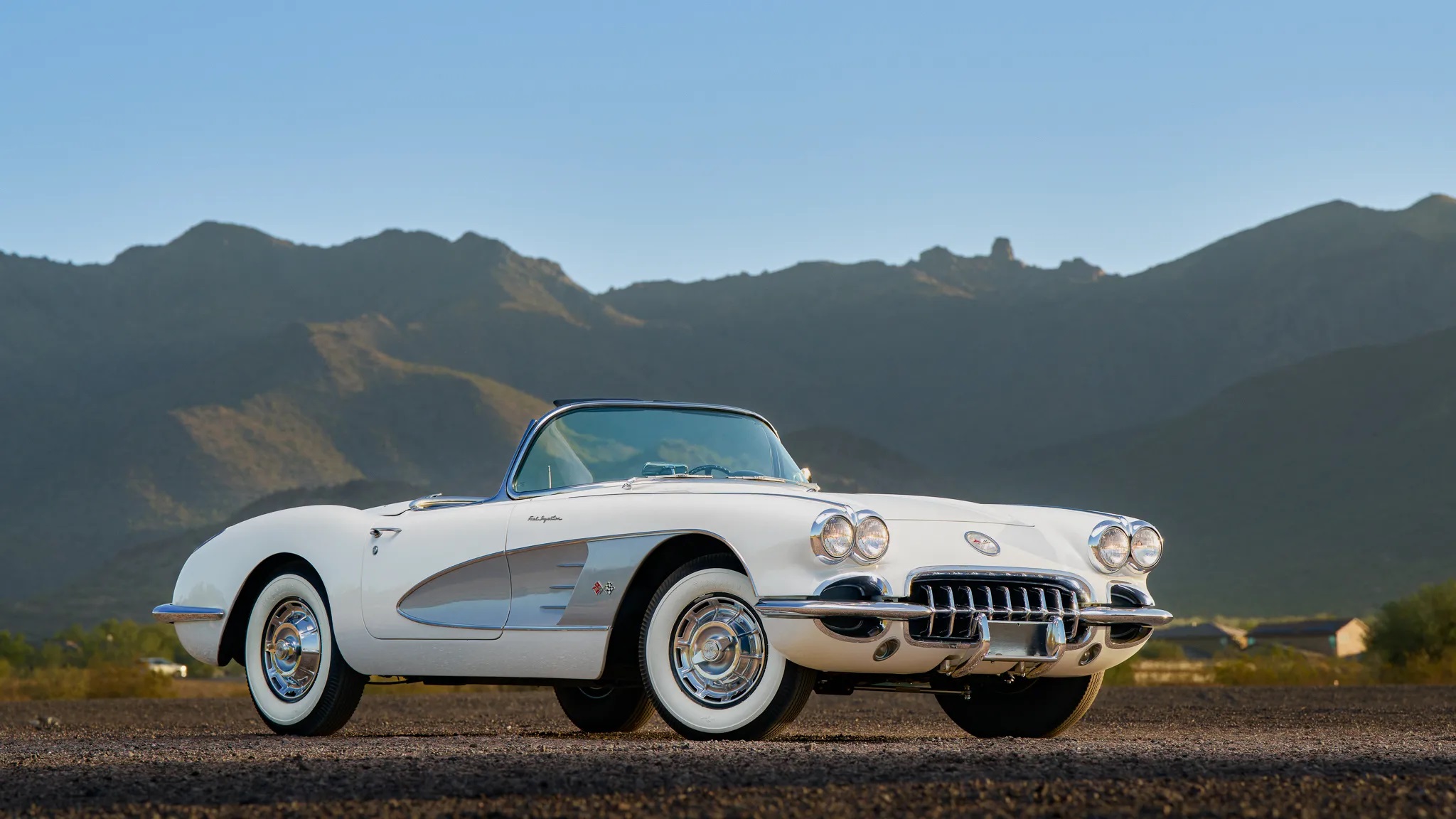 A substantial redesign in 1958 not only added flair to the Corvette's appearance but also enhanced its overall competence. The car underwent a nine-inch lengthening, accompanied by a dashboard revamp that strategically positioned all instruments in front of the driver. The 1959 model saw the removal of hood louvers and chrome trunklid spears, contributing to a cleaner exterior aesthetic. Internally, the Corvette was upgraded with repositioned armrests and redesigned seats, elevating its status as a more driver-centric vehicle. Another notable enhancement for 1959 was the introduction of the RPO 686 sintered-metallic brake linings, offering smoother braking performance that required less warm-up time for optimal functionality.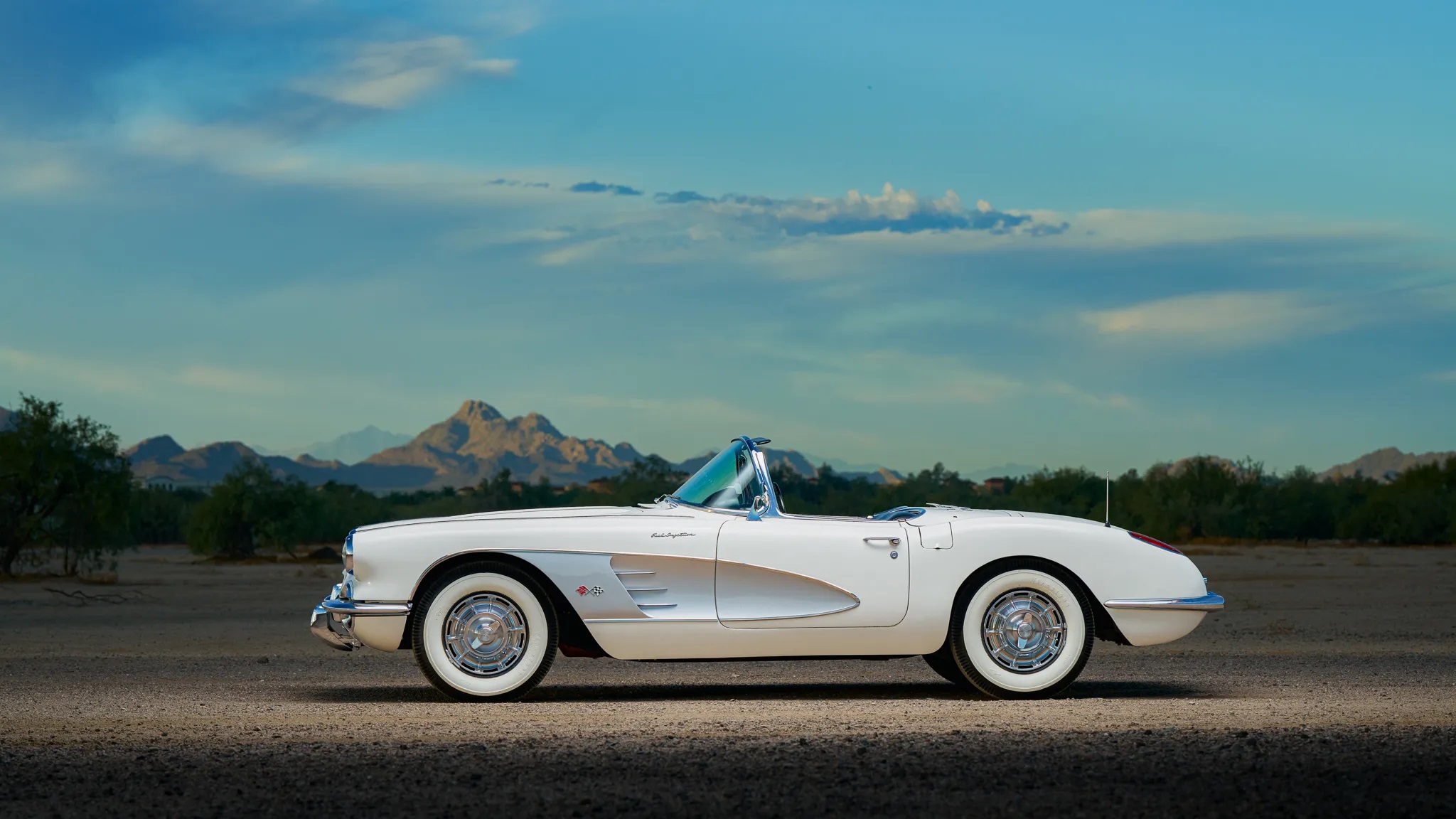 The engine options for 1959 comprised five variants of the 283-cubic-inch powerplant, starting with a 4-barrel carburetor and 230 horsepower. Buyers could opt for configurations featuring multiple carburetion, fuel injection, and/or solid lifters, with power outputs reaching up to 290 horsepower.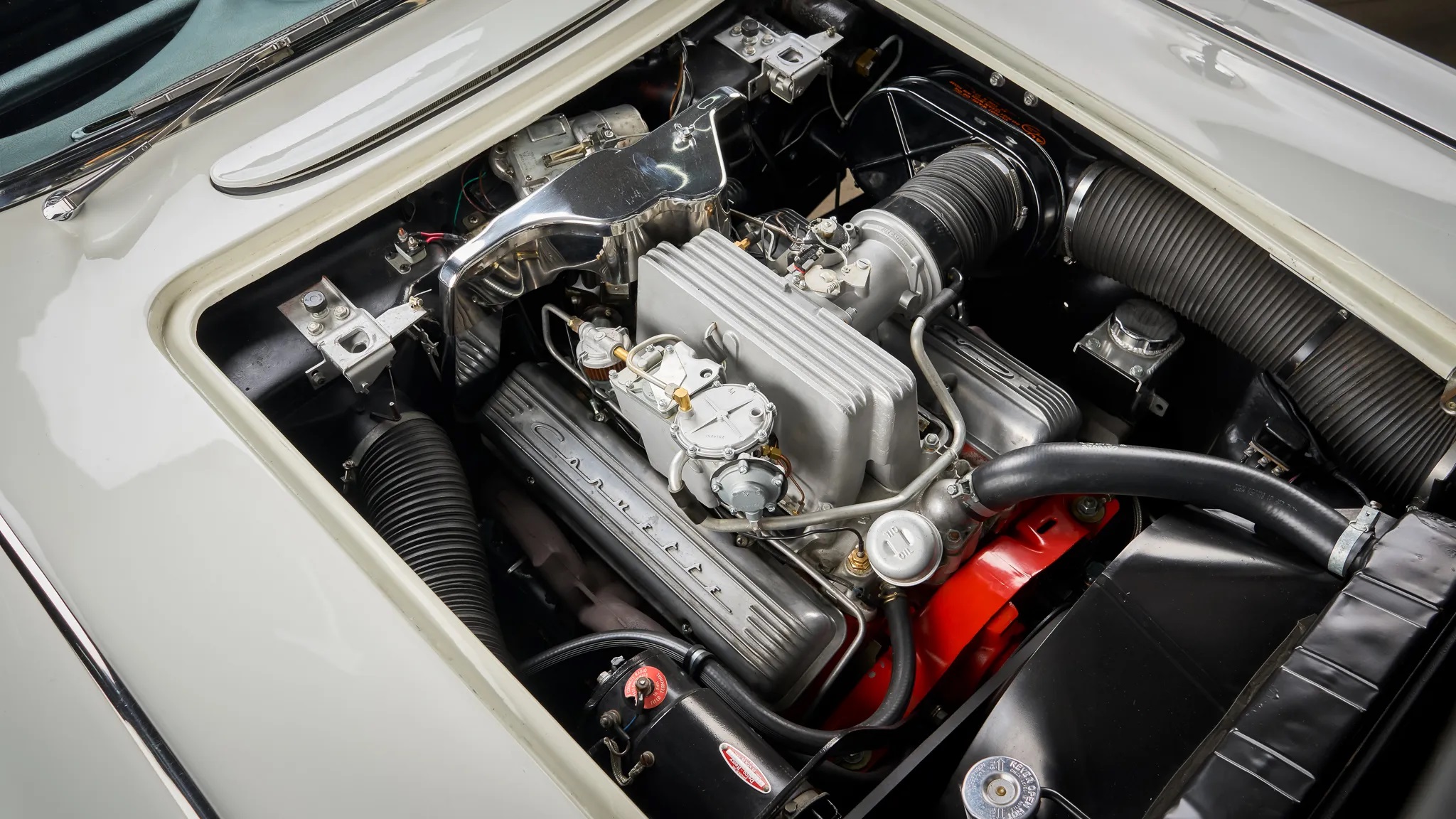 The performance capabilities of the 1959 Corvette marked a substantial leap forward compared to its predecessors. A road test by Road & Track showcased the prowess of the 290-horsepower fuel-injected engine with 4.11 gears, achieving a 0-60 mph time of 6.8 seconds and completing the quarter mile in 14.9 seconds at 96 mph – a level of performance that outpaced many of Detroit's sedans for several more years.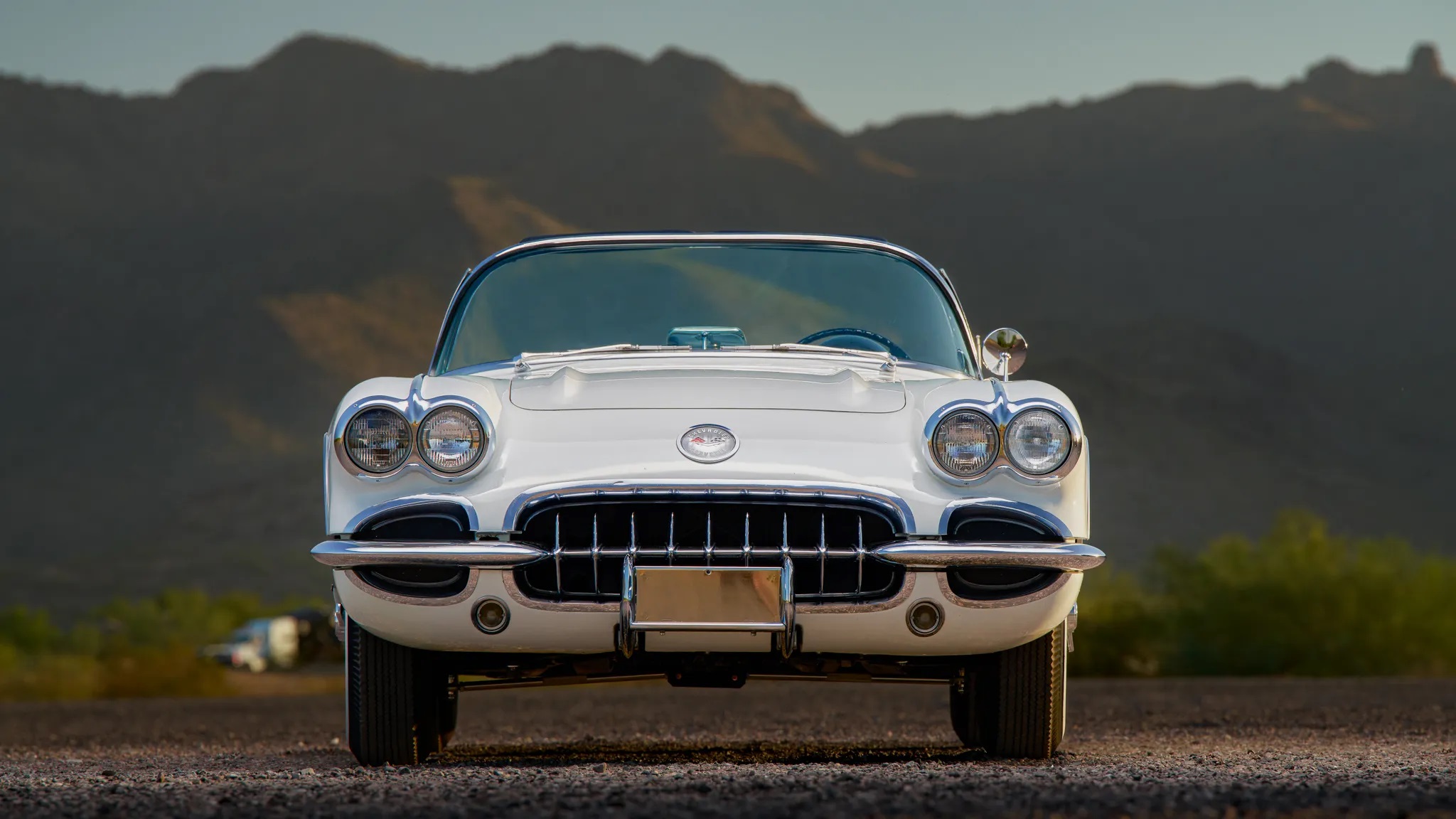 This particular white example with silver coves stands out as one of the 745 units equipped with the coveted 283/290 fuel-injected motor, solidifying its status as one of the most sought-after Corvettes from the 1950s.
Photo Source: Bring A Trailer