This Corvette Powered, Twin-Engine GT-55C Super Super Car Is Something to Behold
Have you ever heard of Gordon Tronson?  If your answer is NO, you aren't alone.  Tronson is the genius behind some of the most outlandish automotive creations ever built, including a four-engine Ford Econoline and a four-engine Harley motorcycle.  He's also known for building a twin-engine Model-T Ford…powered by two Ford-sourced racing engines, and for fabricating a full-sized Lamborghini Countach using a 1/24 scale model as a guide.
His latest creation is a something a little more extreme than any of his past projects.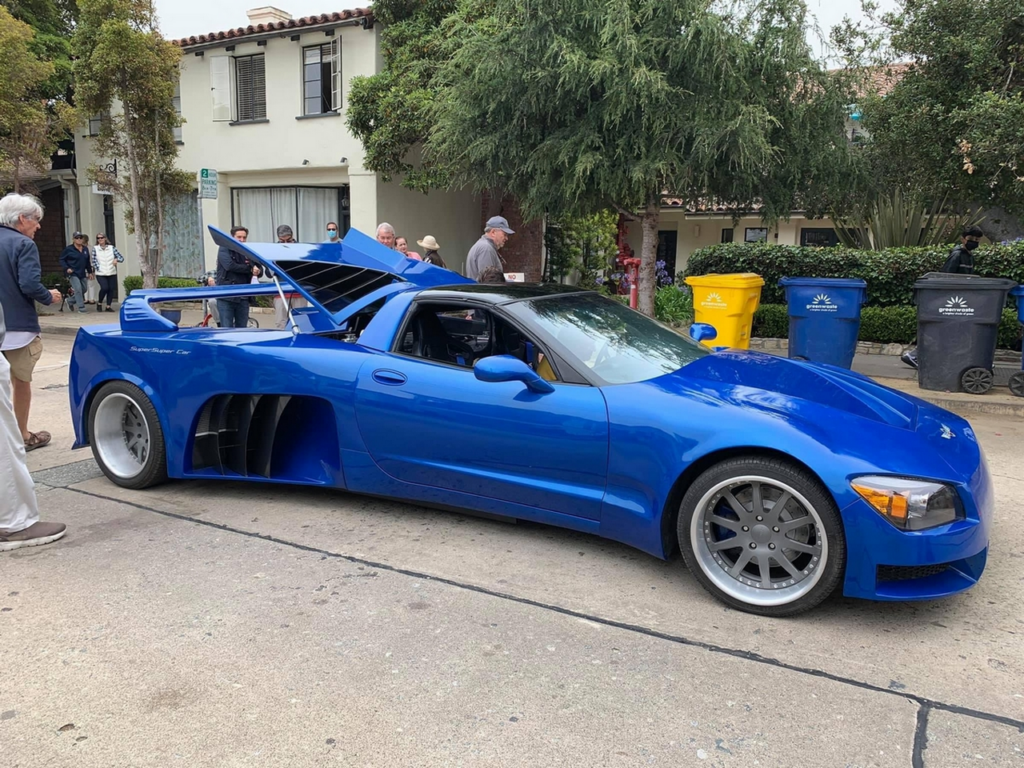 Making a dramatic entrance at Monterey Car Week in Monterey County, California is Tronson's GT-55C SuperSuper Car.  It is a twin-mid-engine supercar built around the chassis (and portions of the body) of a 2001 C5 Corvette, as can be seen when observing the car's windshield, doors and B-pillar assemblies.  Behind the B-pillars is a completely custom built rear end that houses not one, but TWO Chevrolet LT-4 V8 engines, set side-by-side.  Each engine has allegedly been rebuilt and fitted with a supercharger.  Based on the estimated 650 horsepower each V8 produces, the GT-55C is believed to produce approximately 1,300 horsepower (969-kW).  Even more impressive?  It is reported that the car has a top speed of between 290-300 miles per hour!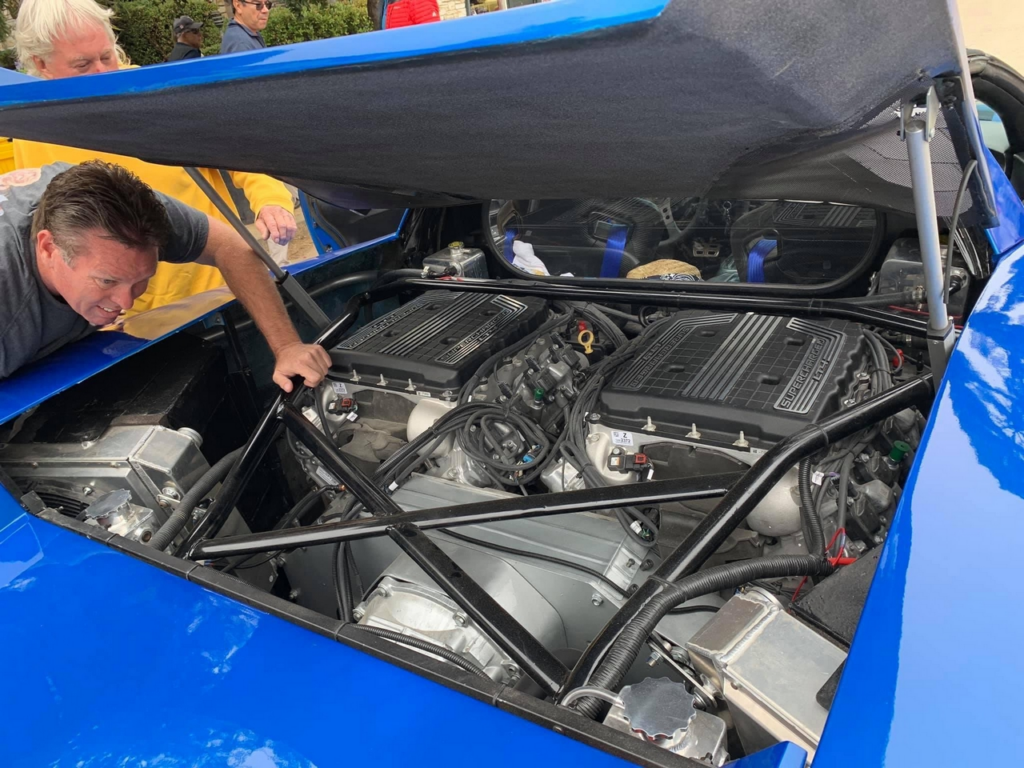 The car, which actually made its debut last week at Hot August Nights outside of Reno, looks menacing in both length and width.  In some respects, its appearance (especially its large side air intakes) look reminiscent of the Batmobile introduced in Tim Burton's 1989 "Batman" movie.  The car's front end appears to come from either an old Hyundai or Lexus, though like everything else, it has been customized.  The back end features a raised spoiler atop a pair of squared off fender flares, all of which frames the car's impressive quad exhaust outlets.  The car rides on a set of low-profile Pirelli P-Zero tires like those found on a Ferrari F40.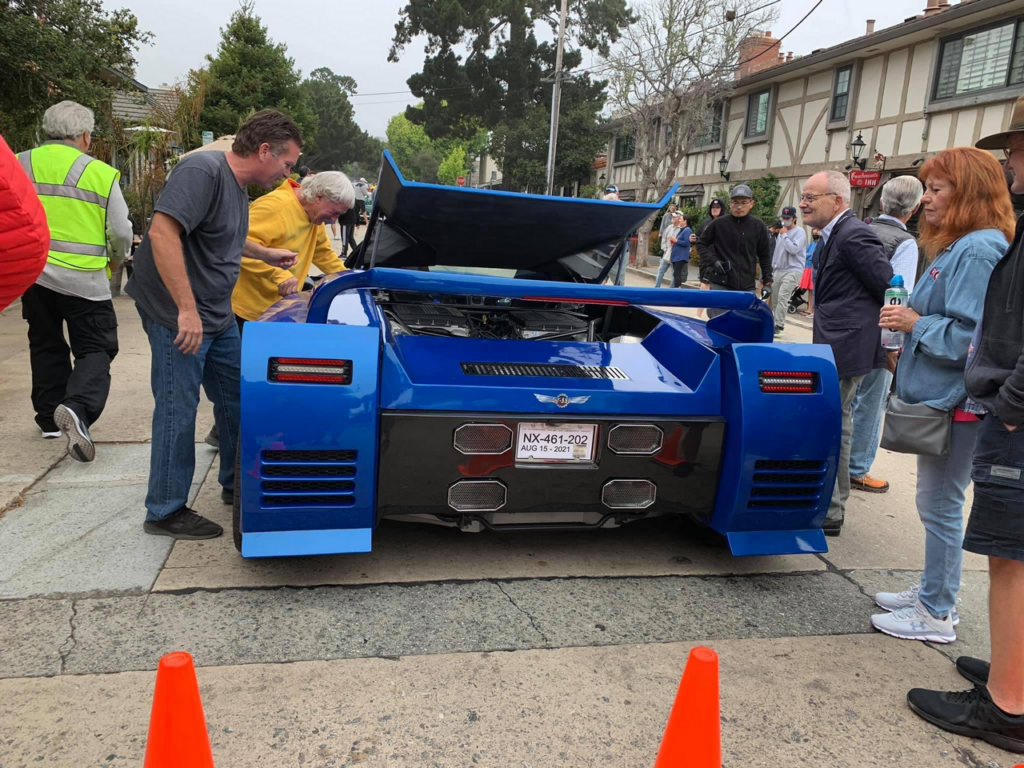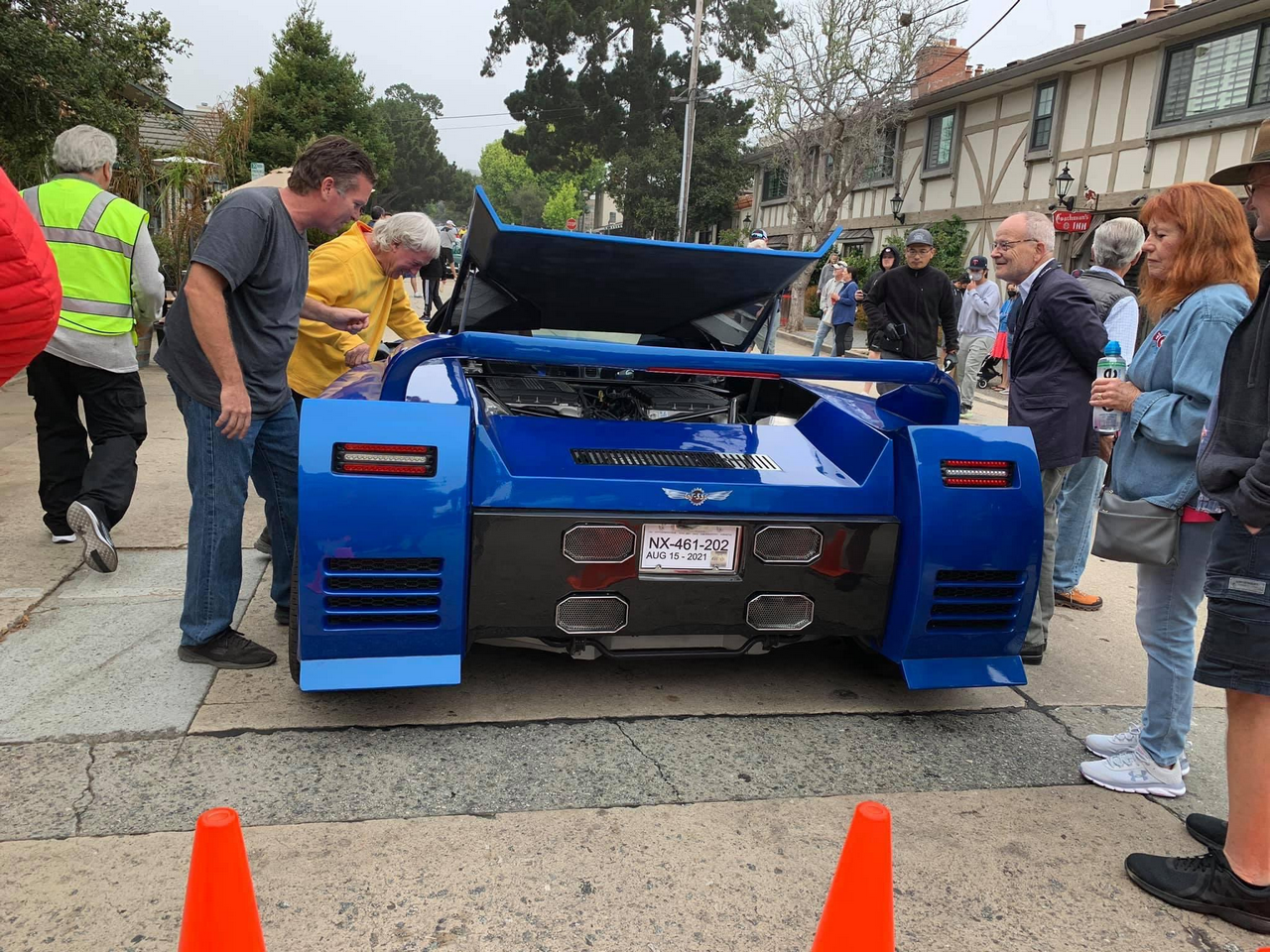 The question is – does this car actually work?  We believe the answer is YES.  Tronson is a specialist when it comes to pairing up engines in a custom build and getting them to work together.  We suspect this car may not have the fastest acceleration numbers, and the weight bias is probably completely out of whack, but for sheer spectacle, you have to admit that it is one of the more dramatic custom builds of all time.  If nothing else, it deserves an A+ for effort.