German Driver Daniel Keilwitz to Pilot Callaway Corvette at Pirelli World Challenge
The 2018 Pirelli World Challenge, North America's top production car-based racing championship, begins this weekend in St. Petersburg, Florida.  The race, a double-header which will be run on a 14-turn, 1.8-mile road course that snakes its way through the streets of St. Petersburg, is made up of four vehicles classes – GT, GTA, GT Cup and GTS.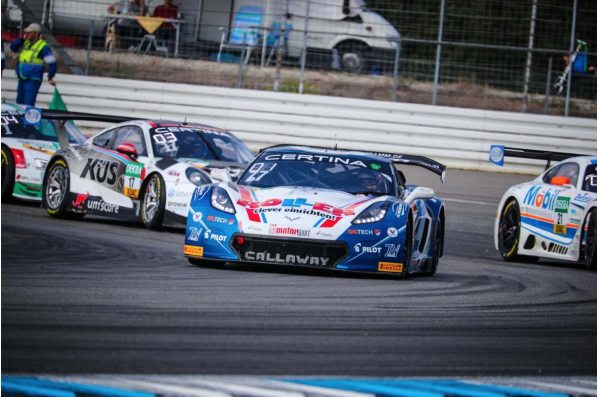 This year, many spectators will be focused on the North American debut of the Callaway Competition USA Corvette C7 GT3-R.  The car, which previously competed in the 2017 ADAC GT Masters championship (and won the championship) will be piloted this year by German driver Daniel Keilwitz.  The car is scheduled to compete in the pair of races – the first two of nineteen races scheduled this season.
The last time that a Callaway Racing Corvette competed in St. Petersburg was 1996.  The car, which was piloted by Almo Coppelli, had emerged victorious at the completion of the race, clinching in a win in the S2 class.  Now, twenty-two years later, Callaway hopes to repeat history at the famous racing venue.
Daniel Keilwitz
To prepare for the race, Keilwitz ran test laps in the Callaway Corvette race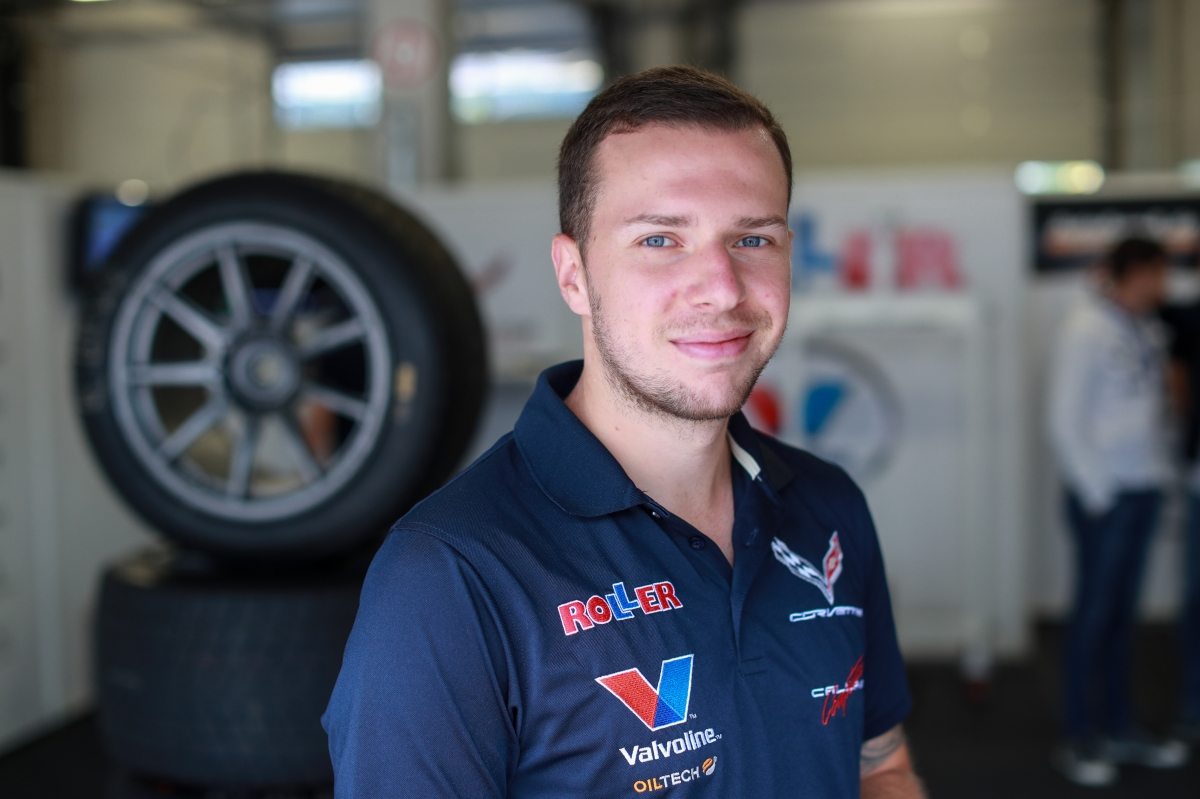 car at Sebring International Raceway on Monday.  Although Keilwitz had never driven at Sebring prior to running these hot laps, the young German driver made the most of his experience there, clocking seven hours on the 3.74 mile road course. During that time, his team dialed in the car, testing various setups throughout the day in an effort to ensure a proper setup for the Pirelli World Challenge.
Sebring Raceway
Keilwitz's practice laps at Sebring actually mark the first time this young driver has driven a race car at any U.S. track.  This lack of experience state-side means that he'll be new to all ten tracks listed in the 2018 racing schedule.  Despite this, Keilwitz has spent a significant amount of time studying track maps and reviewing on-board footage of each course from previous races to gain a deep understanding of the track layouts.
"The test was my first time driving in the United States and it went really well," said Keilwitz. "The Corvette C7 GT3-R ran very well, and we're looking forward to St. Petersburg.  We should have a good care for the first race.  now it's on me to learn the track.  I like street circuits, and I've watched a lot of onboard videos to prepare for thisone.  In my mind, I have the track down, but now it's time to see it in person."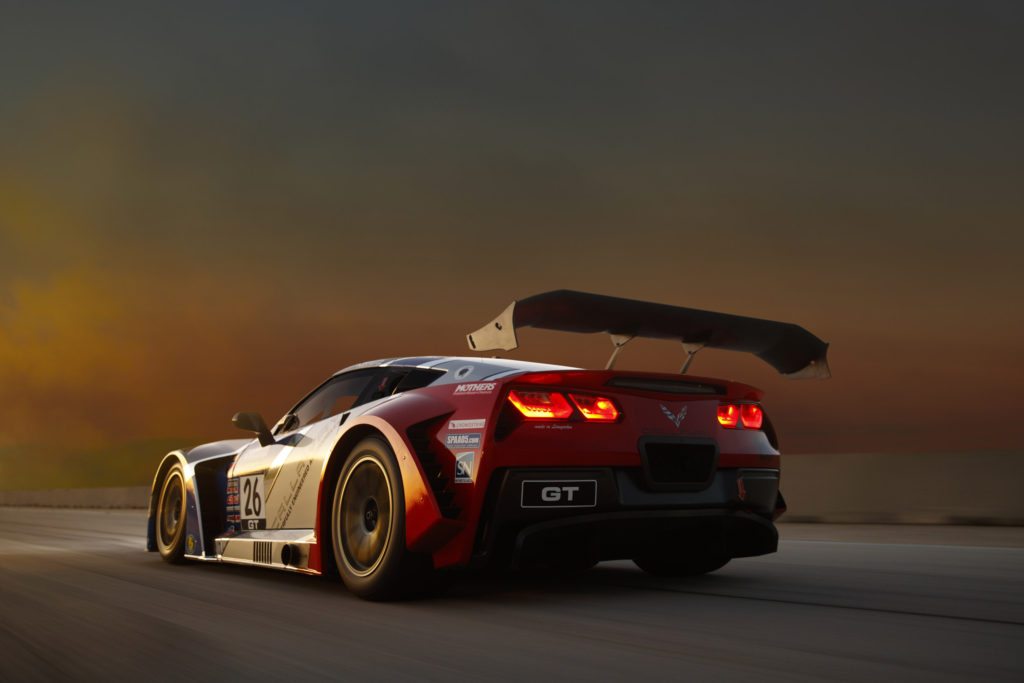 While Keilwitz may be new to competition in the United States, the 28 year-old German driver has nearly two decades of driving experience.
Before Coming to the U.S.
Keilwitz started his career in go-karts in 2000, spending four years there before advancing up to the German Production Car Championship in 2005.  After finishing tenth in the championship, he competed in the ADAC Procar series, finishing second in the 2006 championship.  The first of three championship titles came a few years later when, in 2010, he clinched the FIA GT3 European Championship and the Callaway Competition.
Keilwitz joined the ADAC GT Masters series in 2011, and he has since been recognized as the most successful driver in the series with 19 overall race wins.   Driving with Callaway, Keilwitz clinched the championship again in 2013, and the team has finished in the tope three in the 2014, 2016 and 2017 championship standings.
So while Keilwitz will be new to all the tracks on the 2018 Pirelli World Challenge calendar, his eight years of experience driving with Callaway Competition combined with his two years behind the wheel of the Corvette C7 GT3-R should provide invaluable to Callaway Competition this coming season.
"We are happy to finally have the opportunity to demonstrate our Corvette C7 GT3-R in front of our North American fans," said team owner Reeves Callaway.  "We accomplished everything we set out to do at the Sebring International Raceway test, both with the Corvette and Daniel's first time on the track in the U.S.  After witnessing Daniel adapt very quickly to the new circuit, I am confident that he will have no problem getting up to speed for this weekends's event.  The main targe for us in St. Petersburg is to produce a strong result for the car and for Daniel."
Round 1 of the Grand Prix of St. Petersburg will be begin Saturday, March 10 at 3:50PM Eastern, followed by Round 2 on Sunday at 3:15PM.  Both races will be streamed live at world-challenge.com.

About Callaway Competition
Founded by Reeves Callaway in 1976, Callaway has been a performance partner of the world's biggest automotive brands, producing specialty vehicles, engineering services, and performance products. Dedicated to high-quality development, Callaway companies have spent over 30 years as an OEM supplier. Established in 1993, Callaway Competition develops, constructs, and campaigns Corvette-based race cars, celebrating a long running success in sports car racing. 
Callaway enjoys a legendary record at many of the world's great race tracks: Circuit de la Sarthe, Spa, Suzuka, Paul Ricard, Nurburgring Nordschleife and GP courses, Monza, Vallelunga, Hockeheim, Daytona, Lime Rock, Road Atlanta, Sears Point, Laguna Seca, Charlotte, Texas World Speedway, Watkins Glen and Mugello.