With the bizarre Covid-Era issues like plant closures, C8 Z06 allocation issues, overall availability issues, a crazy used market, and dealer markups over MSRP, it's no surprise that C8 deliveries were down. For the first quarter of 2023, 7,904 C8s were delivered to excited enthusiasts around the globe.
How does that compare to the same quarter in 2022? 8,811 Corvettes were delivered, 10.3% more than in 2023.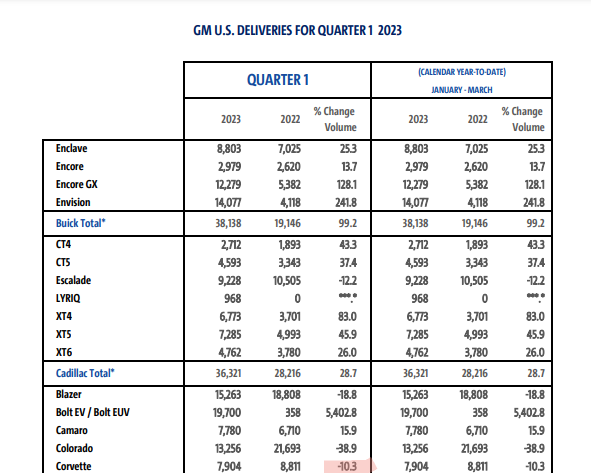 Now on to that production news. The 2024 model year Corvettes will start retail production on Tuesday, September 5th, which is the day after Labor Day. The fifth model year for the C8 brings us two milestones for the Corvette brand, the first hybrid and the first AWD, known of course as the E-Ray. Production will continue at GM's Bowling Green Assembly Plant, where Corvettes have exclusively been made since 1981.
What else is speculated to be new for 2024? Well, don't hold your breath for the C8 ZR1 as that is expected in 2025, and the Zora is rumored to be slated for 2026. We do get news that there will be some new interior options, including a new interior colorway called Artemis Dipped. Named in the theme of the Greek goddess of the hunt and vegetation, the Artemis colorway will offer unique dark olive green tones.
I'll report as soon as I hear any other interesting tidbits about the 2024 eight-generation Corvette. We have an active community on our Facebook page, I would love to see you there!  Douglas B.