For the avid fan of all that is Corvette in nature, there are few locations in the world as high on the "must visit" list as Bowling Green, Kentucky. The city of Bowling Green is home to the Corvette assembly plant, where all Corvettes have been manufactured since 1981. Every year, hundreds of thousands of die-hard Corvette enthusiasts descend upon Bowling Green, and for good reason.
There is plenty for fans of America's sports car to see and do in Bowling Green, with each of these attractions being conveniently located within a couple of miles of one another. Lodging and dining can also be found within sight distance of the Bowling Green Assembly Plant.
The following are three things that every Corvette enthusiast should see or do while visiting Bowling Green, Kentucky.
Tour The Bowling Green Assembly Plant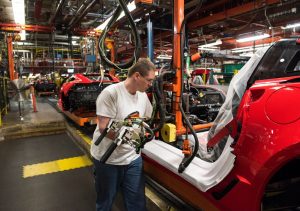 If you love Corvettes, you will surely find joy in watching the manufacturing process of America's sports car in action. Luckily, those visiting Bowling Green can do just that. Visitors can tour the Bowling Green Assembly Plant on Monday through Friday of every week, at 8:30 AM, 11:30 AM, and 2:00 PM Central Time.
Reservations for these tours can be made in advance, though walk-ins are also welcome. Visitors are taken on a one-mile walking tour of the plant on a first-come, first-serve basis. It is worth mentioning that GM does set aside several days per year where tours are not conducted. These dates can be viewed on the Assembly Plant's web page.
Tour The Corvette Museum

For over 25 years, the Corvette Museum has served as the single largest repository of iconic and historically significant Corvettes. Located less than a mile from the Bowling Green Assembly Plant, the Corvette Museum is toured by over 250,000 visitors on an annual basis and is open to the public from 8:00 AM-5:00 PM CST, every day of the week.
Visitors to the Corvette Museum are presented the opportunity to learn the history of the Corvette and take stock of numerous classic Corvettes that span the decades. Those visiting the Corvette Museum can also explore the Corvette Cave-In exhibit, which provides a glimpse into the events of February 12, 2014, when a large sinkhole swallowed eight of the world's most prized Corvettes.
Visit The Corvette Motorsports Track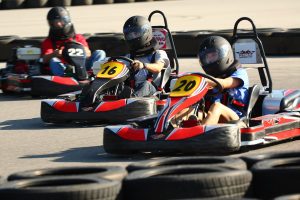 Located just on the other side of I-65 from the Corvette Museum, the Corvette Motorsports Track is another designation that should not be overlooked by Corvette Enthusiasts. The newly constructed road course offers visitors the chance to hop behind the wheel of a C8 Corvette, as they power through curves and speed down straightaways.
While visiting the track, individuals can drive venue-furnished Corvettes, navigate the course in their own vehicle, or spectate any races that might be scheduled for the day. A full list of scheduled race events can be viewed at https://www.motorsportspark.org.