Blurring the Lines Between the Road and the Racetrack – the 2024 Corvette Z06 GT3.R
When GM announced they'd be building the 670 horsepower Mid-Engine Corvette Z06 in 2023, the automotive world was blown away.  Today, we're prepared to blow you away again.
For the first time in the brand's history, Chevrolet is about to make a bonafide track-ready Corvette available to the world.  In 2024, they will unveil the Corvette Z06 GT3.R.  This track-only race car will be the first of its kind to be offered to both professional and amateur racing teams.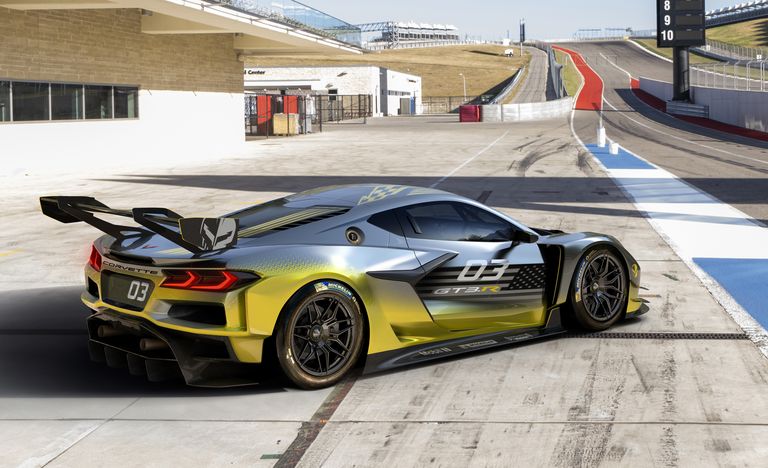 Although it is based on the design of the 2023 Corvette Z06, and continues to feature a 5.5L engine like the production model variant, the GT3.R will not be street legal.  This Z06 has been equipped with racing-specific equipment and will comply with FIA (Fédération Internationale de l'Automobile) regulations.  it is designed to compete in multiple racing series and is expected to "drive circles around the competition."
The 2024 Corvette Z06 GT3.R comes equipped with the aforementioned 5.5L engine in a mid-engine configuration.  Engine setup will dictate horsepower, though an estimated 500-600 horsepower is expected from the included engine.  The car will also receive a 6-speed sequential motorsport transaxle.  It will ride on motorsports-specific double-wishbone suspension specifically designed to extract performance from lower ride heights.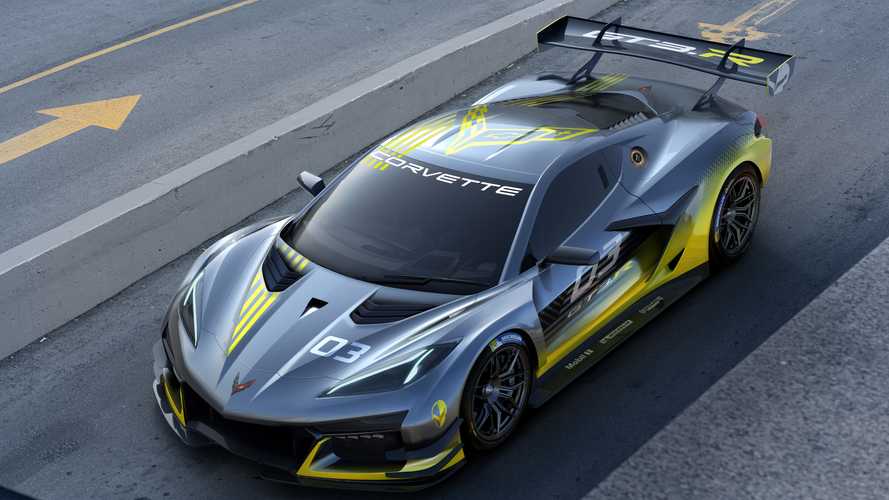 The car comes equipped with motorsports-specific 6-piston front/4-piston rear braking system with unique colling systems and quick-change capabilities.   The brakes are neatly tucked behind racking-specific wheels with a single lug nut system for rapid pit-stop removal and replacement.
Corvette joined the modern era of motorsports in 1999 when they returned to the world racing stage with the C5.R Corvette.  Since that time, Chevrolet (working alongside Pratt & Miller) have developed a world-class racing program.  They've established Corvette Racing as one of the most successful racing teams in the world in GT1, GT2 and GTLM/GTE Pro classes.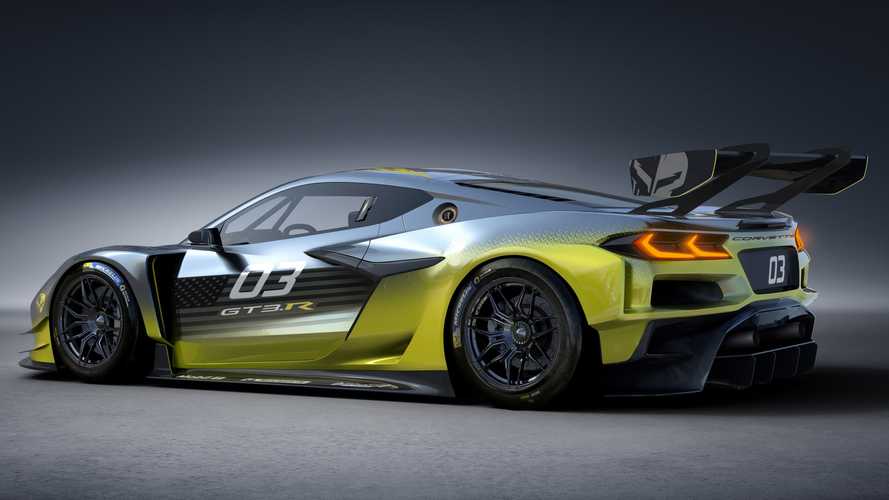 Now, with the introduction of the 2024 GT3.R Corvette Z06, they'll take it to an entirely new level – and make Corvette Racing more available than ever before. Chevrolet also announced that it will be separating the No. 3 and No. 4 Corvettes and they will enter multiple endurance racing championships with the C8.R for the 2022 racing season, including the IMSA WeatherTech SportsCar Championship and the FIA World Endurance Championship. Chevrolet is still planning on a two-car team for the 24 Hours of Le Mans in June.
If you are interested in learning more about how you can purchase a 2024 Corvette Z06 GT3.R, please click here.