Zagato Pairs an Iso Grifo Body Over a C7 Corvette Z06 Coupe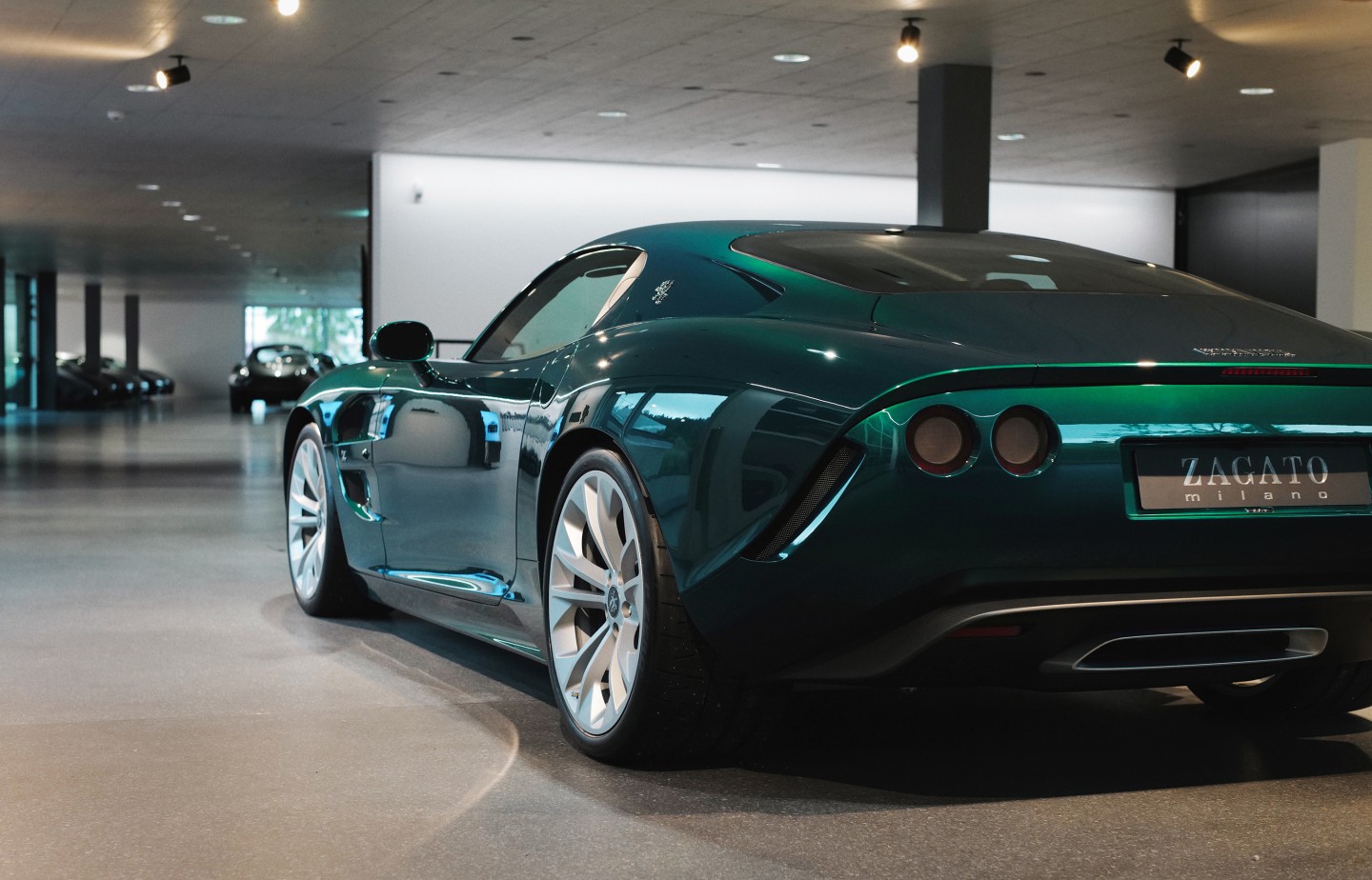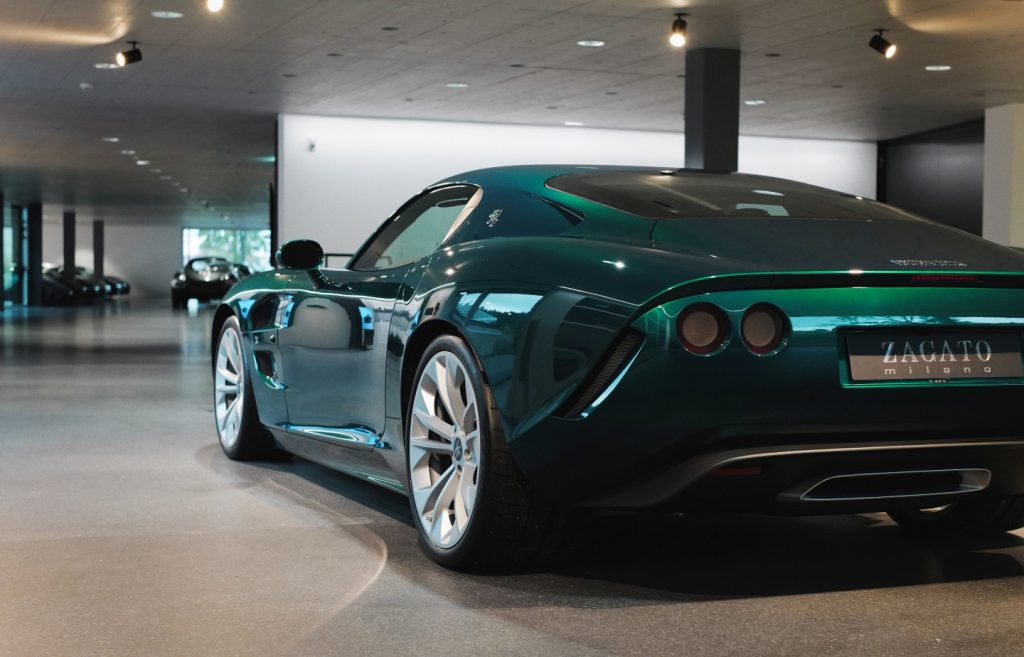 For anyone who has ever seen a seventh-generation Corvette parked next to a Ferrari, Lamborghini, or even a Maserati, there is no questioning that the Italian automobiles evolved from a different set of design standards than their American cousin.  For most American's, the Corvette doesn't lack the sophistication of its Italian counterparts – it's just evolved from a different pedigree entirely.  However, the Zagato Company, an independent coachbuilding company and total design center located northwest of Milan in the Terrazzano frazione of Rho, Lombardy, Italy, decided to develop a new (and some would say more fashionable) skin for the seventh-generation Corvette Z06 coupe.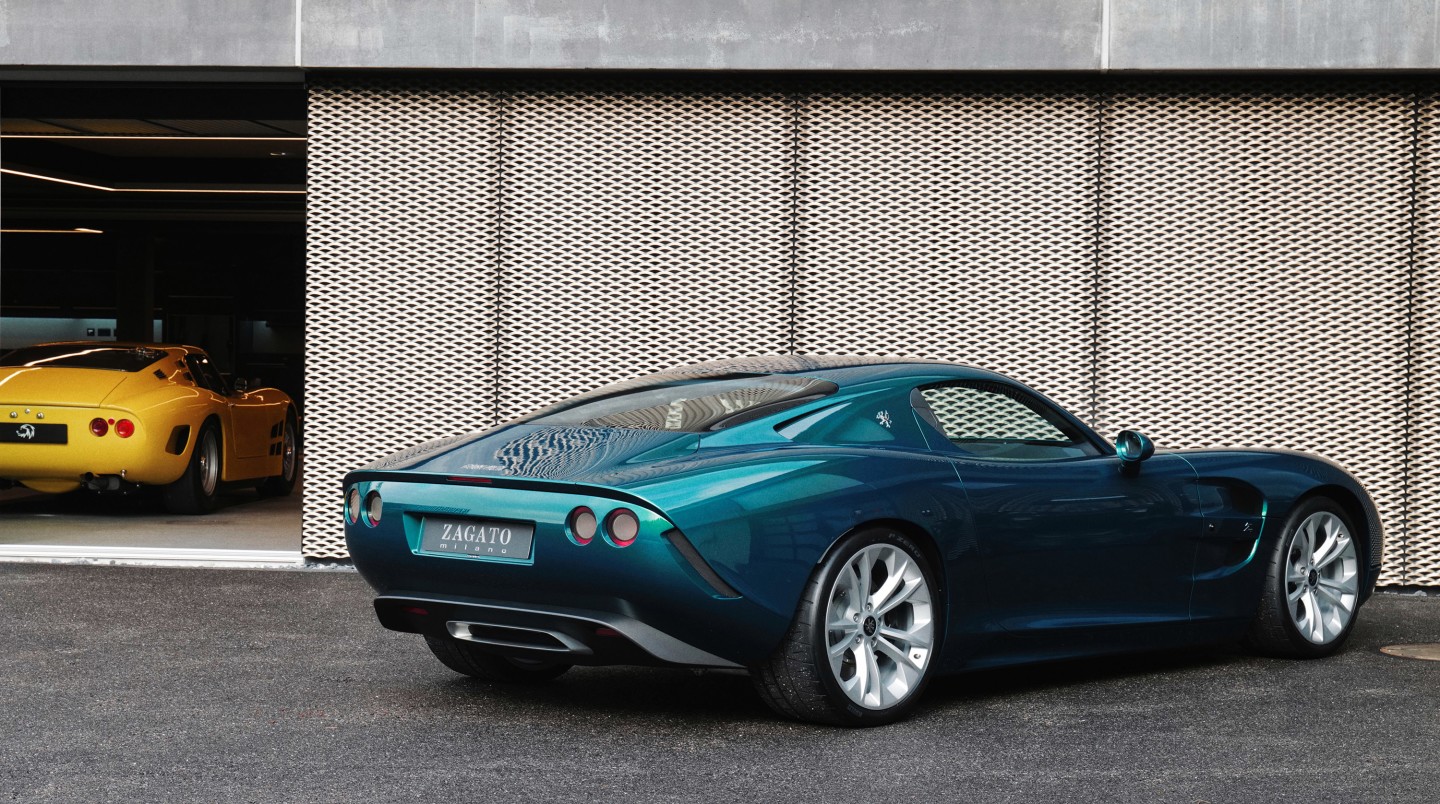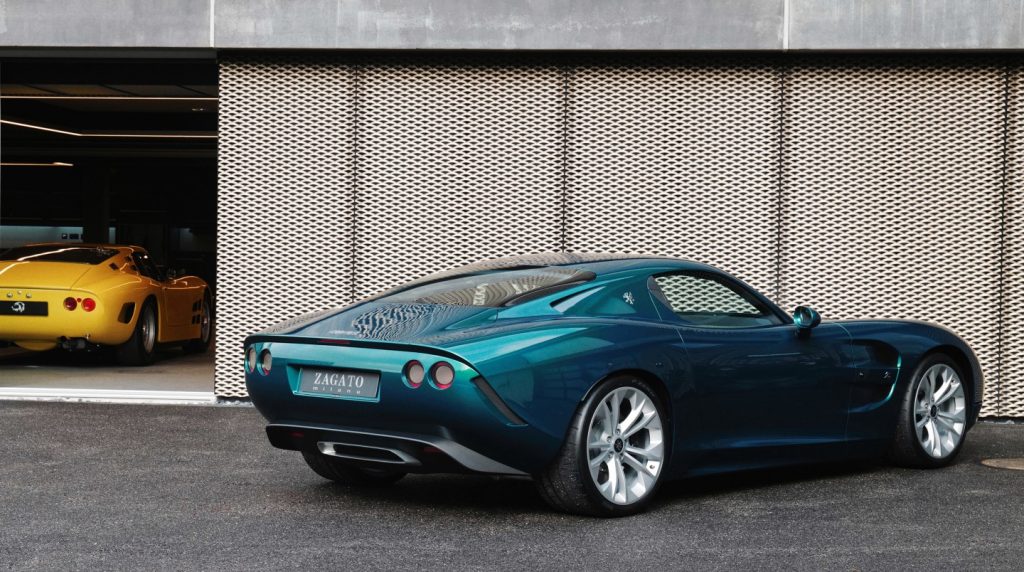 Zagato previously came into the automotive public eye after they successfully re-familiarized the car-loving public with the name "Iso Rivolta" via the 2017 Iso Rivolta Hypercar Vision GT that they designed for the Gran Turismo video game series.  The success of their fantasy car in the virtual world inspired the company to breathe life into an actual automobile in the physical one.
The result?  The Zagato company took a C7 Corvette Z06 and transformed it into the IsoRivolta GTZ, a "spiritual descendant" of the Iso Grifo A3/C (Corsa).  The original A3/C race car was developed by Giotto Bizzarrini not long after he left Ferrari, where he had served as cheif engineer behind the 250 GTO, which is revered as the world's most expensive car.  Bizzarrini purportedly fancied the A3/C as his "own personal evolution of (and improvement upon) the GTO design."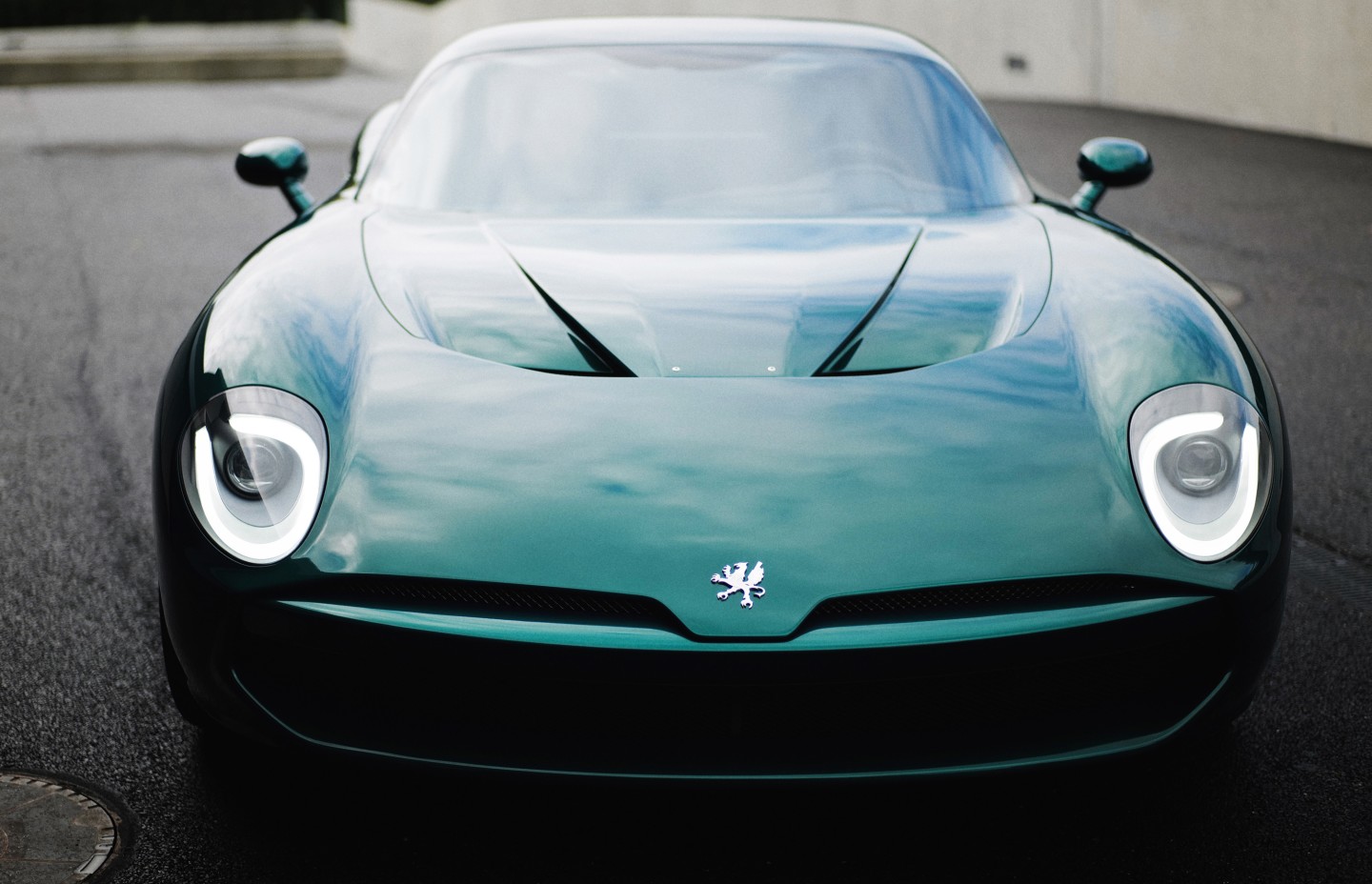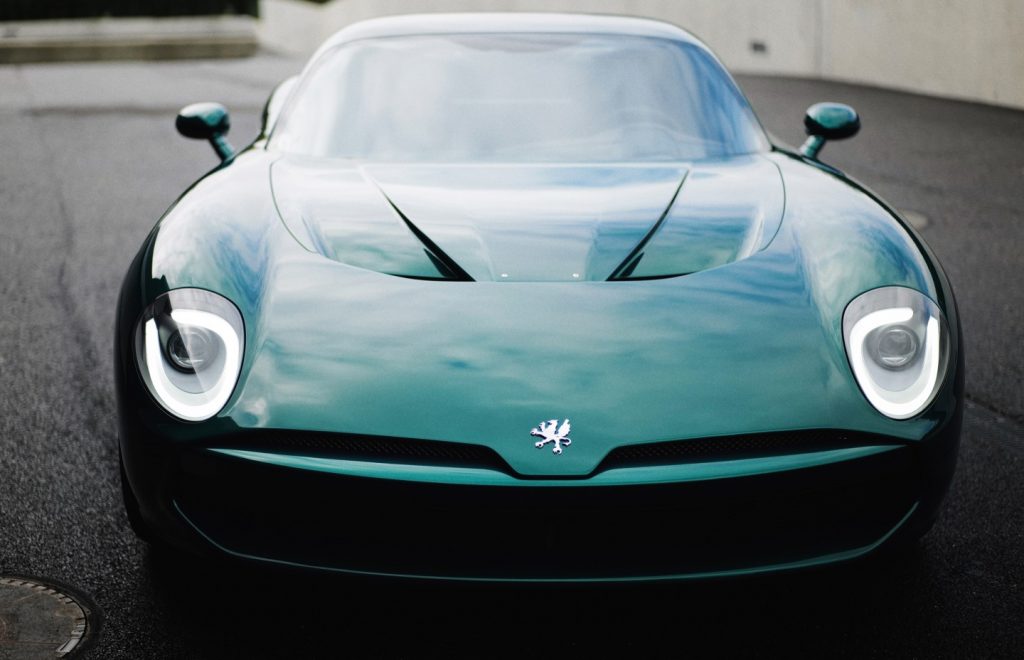 Zagato's design echoes the best of the A3/C's styling elements in the new IsoRivolta GTZ design while updating the design enough to look as though it belongs on the roadways of today.  Zagato intentionally toned down the curvature of the fenders and exaggerated the roofline drops from just behind the A-pillar, creating a more encapsulating cabin.  The car's double-round taillamps and recessed headlamps also pay homage to the original A3/C's design.  Reportedly, this new GTZ body is built entirely of carbon-fiber.
The GTZ's C7 Corvette Z06 base also pay tribute to the original Grifo cars, all of which were powered by a 5.4-liter Corvette engine.  The Z06 underpinnings include a supercharged 6.2-liter LT4 V8 engine that's been bumped up to a displacement of 6.8-liters while producing a robust 650 horsepower and 650 lb-ft of torque, a 0-62 mph (100km/h) of just 3.7 seconds, and a top speed of 196 mph (315km/h.)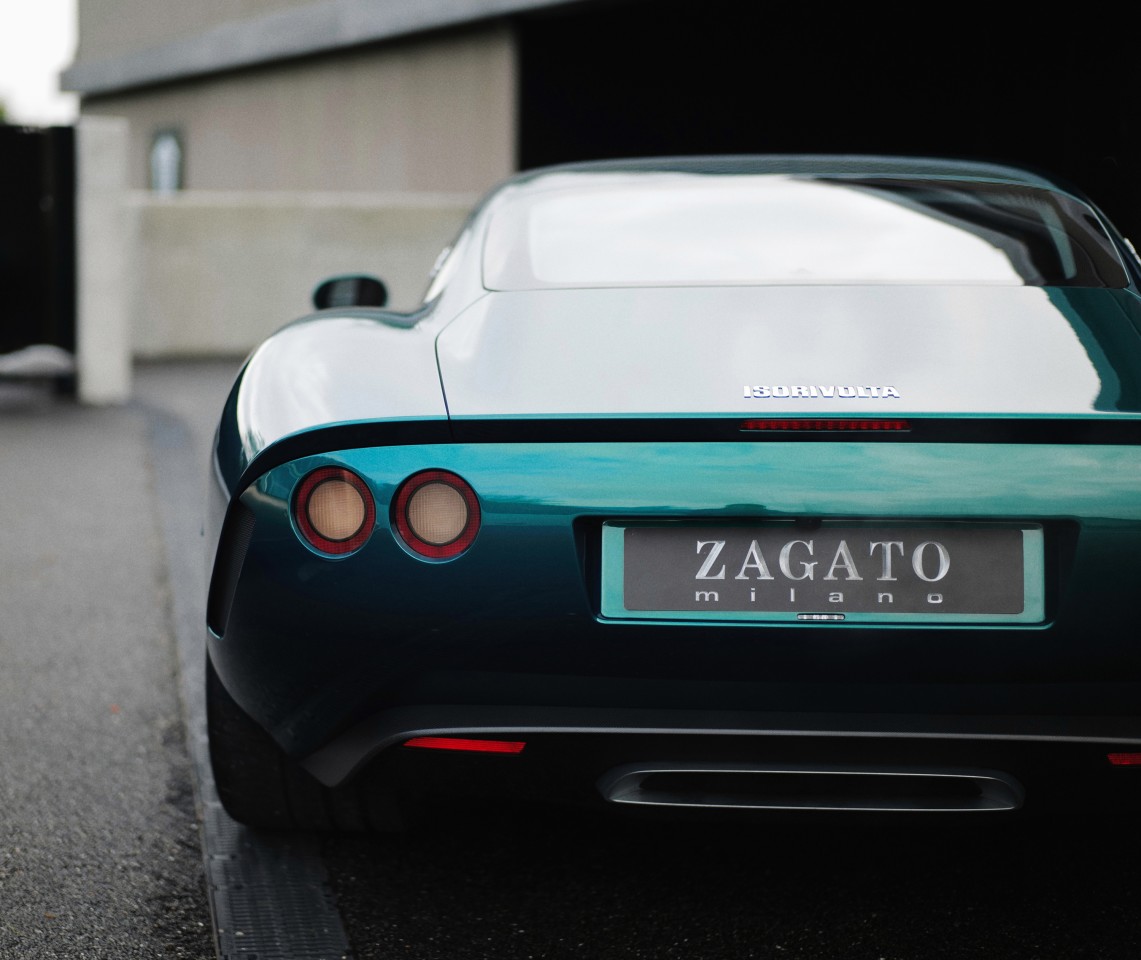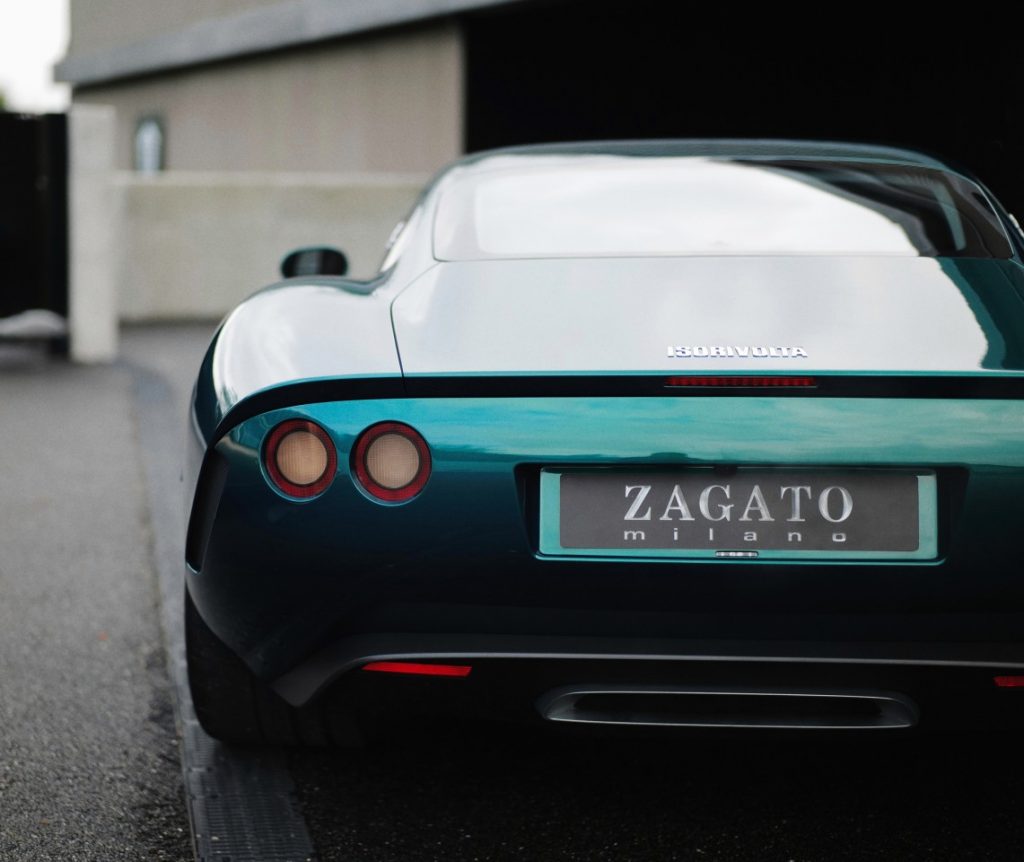 Zagato first presented the GTZ at the Concours Virtual Event held this past June and delivered the first of just 19 planned examples last month.  The company has currently sold 9 of the 19 cars prior to that first delivery.  It will be interesting to see if a Zagato-developed "homage car" to the Iso Grifo will find a market on the global automotive collector's stage.  While there is no question that the seventh-generation Z06 Corvette is a favorite amongst Corvette enthusiasts, will the "more discerning" crowds who favor Italian design and European engineering be put off by the American powerplant at the heart of this new automobile?  Time alone will tell…