Welcome to an extension of CorvSport's "Time Capsule For Sale" feature, where I showcase the market on low-mileage time capsules that have survived father time and fetched top dollar. The 1978 Indy Pace Car doesn't need much introduction today, and while the idea of a Corvette Pace Car is almost commonplace these days, the tradition of using "America's Sports Car" as an official Pace Car actually began in 1978. Most Stingrays from this era came with the 185 hp L48, but if customers wanted to dial up the fun and horsepower, they could check the RPO L82 box for 220 eager and willing ponies.
Just how rare is this Indy Pace Car?
According to the seller, this L82 4-speed equipped Pace Car was 1 of 202 (out of 6,502 Pace Cars built in 1978). And with only 12,239 original miles, this survivor is going to make a great collector car for the new owner.
As is customary for any Facebook listing I showcase, here is the reaction analysis from the Low Miles No Miles community.

Woah, there are no LOLs! This is a rare occurrence, as the Facebook price police usually chime in on nearly every listing with some LOLs. Look at this beautiful Pace Car, how could anyone LOL it? [Full photo gallery below]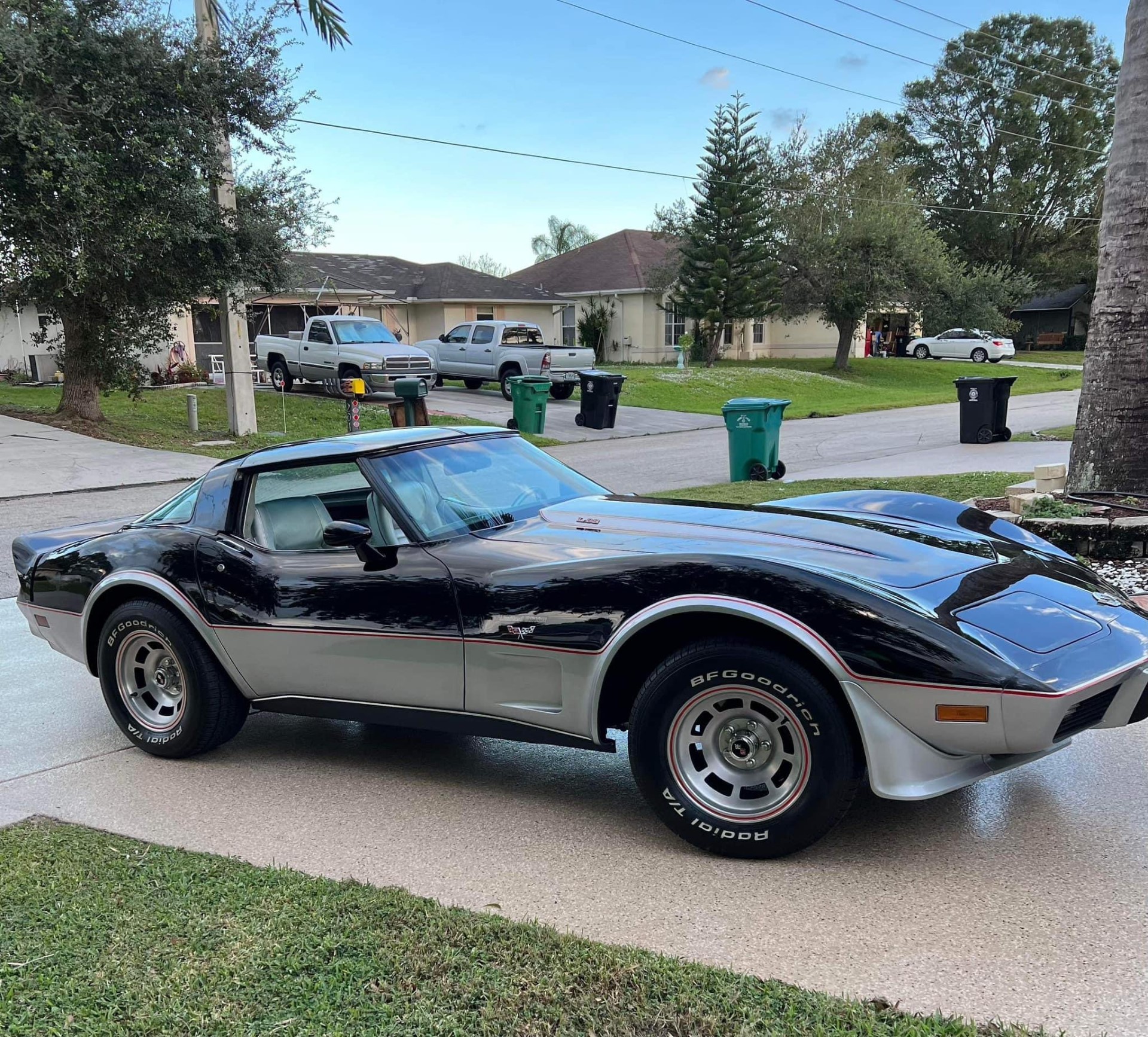 You may have noticed this picture is missing the decals, and the seller addressed this in the comments section: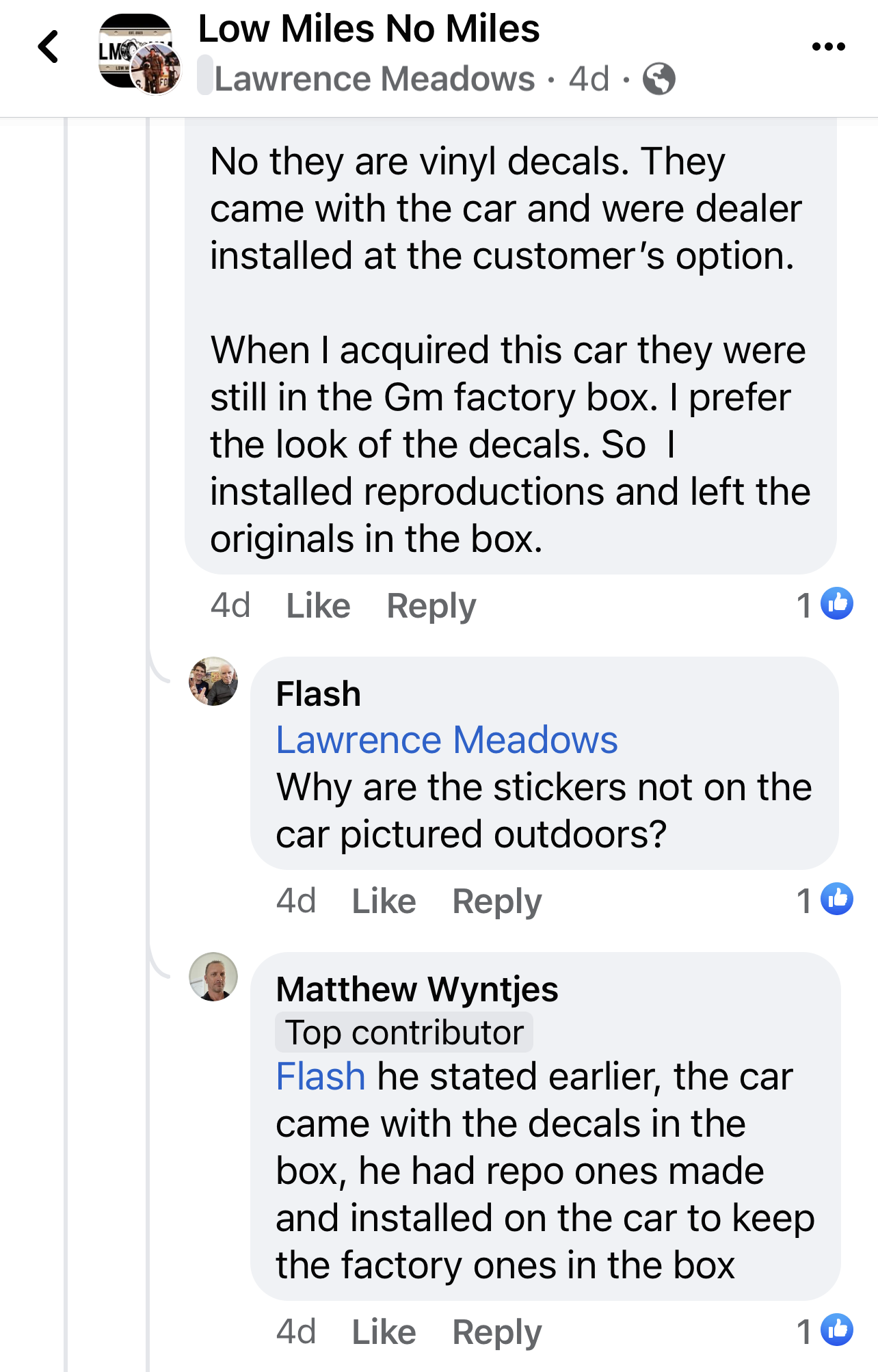 Seller's Description
Sentiment From the Facebook Community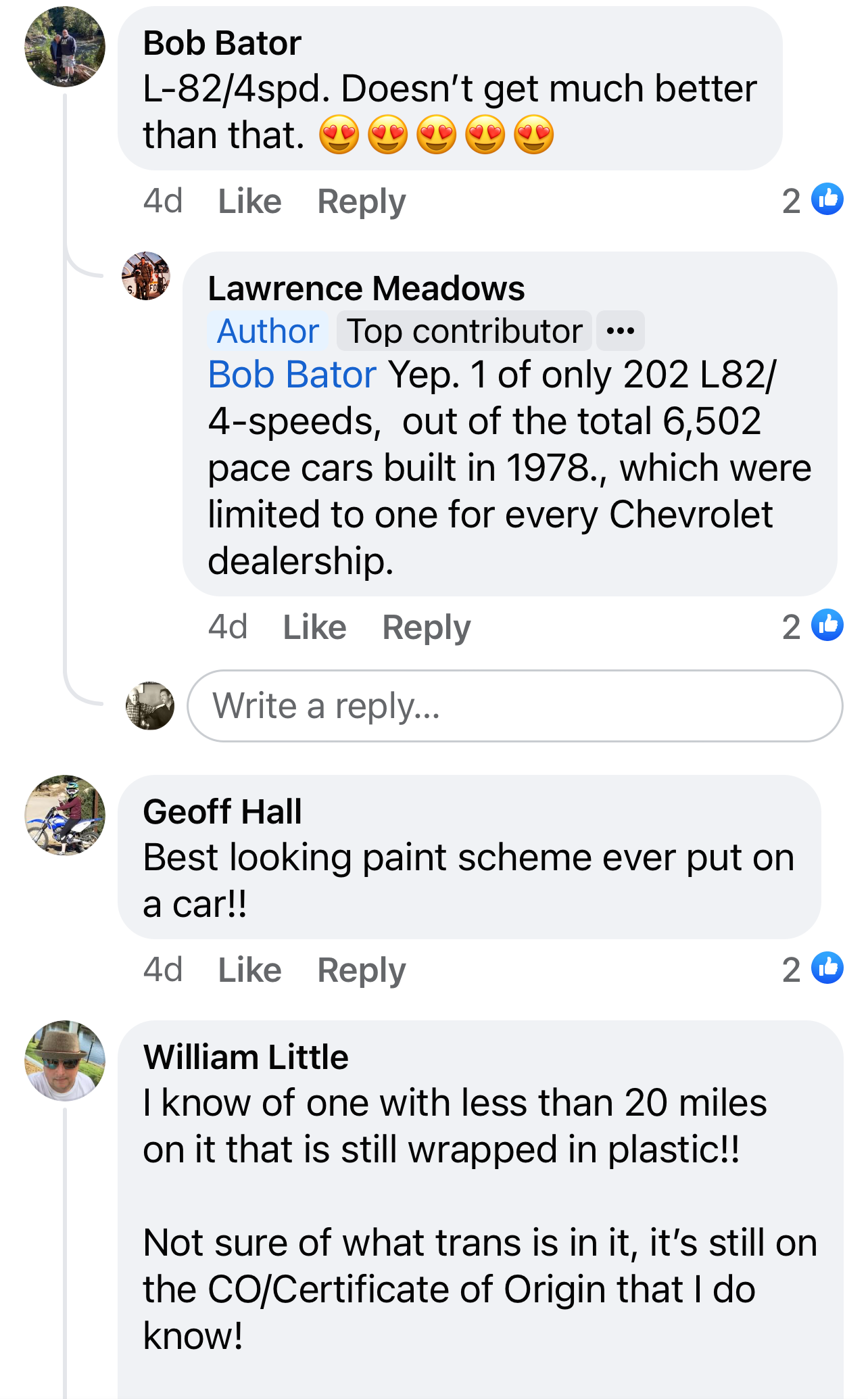 How Much Did She Fetch?
$40,000
And the seller was happy with how quickly she sold!

---
I hope you have enjoyed looking at this 1978 Indy Pace Car time capsule as much as I have. We have the fastest-growing Corvette community on our Facebook page, with over 161,000 followers (42,000 since January!). Come join other hardcore enthusiasts and say hello, Douglas B.
Photo Gallery