The Vetter Slash, a Corvette-Based Concept Car
Although every generation of Corvette has its own, dedicated group of devout enthusiasts/owners, there is little argument amongst the Corvette community that the sixth-generation model remains one of the most iconic-looking examples of the Corvette in the modern era.  Its genesis was actually the bi-product of the best styling elements of the fourth– and fifth-generation Corvettes that came before it, and it remains a fan favorite, even though its styling is often considered more subdued than the seventh and (especially) eighth-generation models which followed it.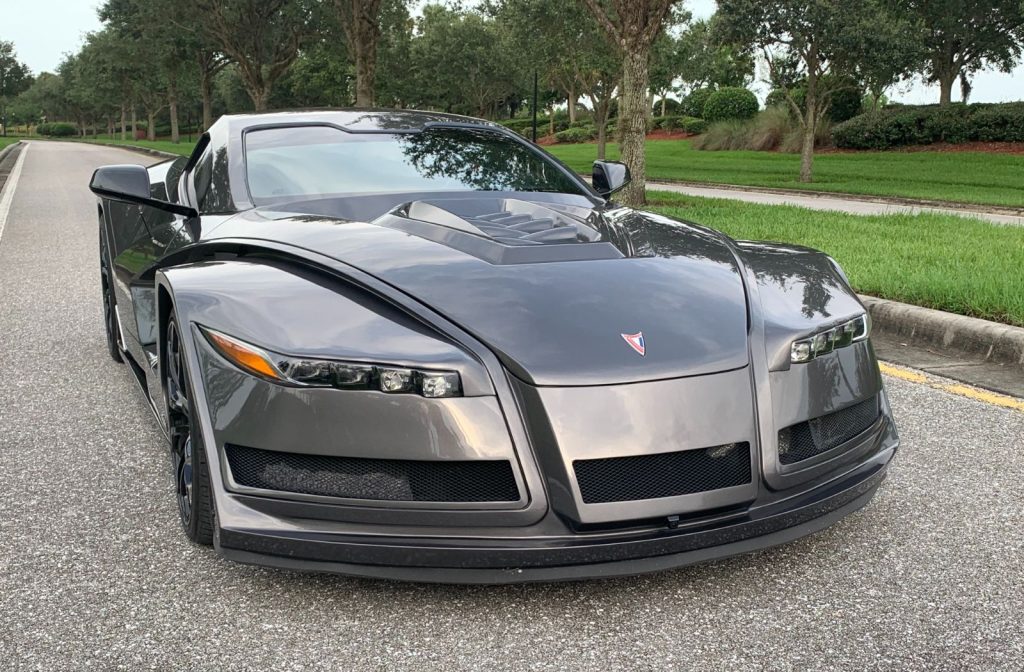 Nevertheless, there are those within the Corvette community who have their own unique vision for what a Corvette should look like.  For most, that vision remains a fantastical idea that never moves beyond the dreamer's imagination or (for those with the artistic ability) their sketch pad.  However, for "Drawing to Driving's" Mike Vetter, a Florida-based custom car builder, the Corvette has proved to be a valuable "plaything" and the foundation from which he has created some truly remarkable concept cars of his own design.
The "Vetter Slash" is one of his latest examples of what a Corvette "could be" in the hands of a talented fabricator.  Built around the chassis and powertrain of a stock C6 Corvette coupe, the Vetter Slash is less Corvette than it is part hypercar and part movie car (think Tim Burton's Batmobile and you'll begin to inch pretty close to the mark.)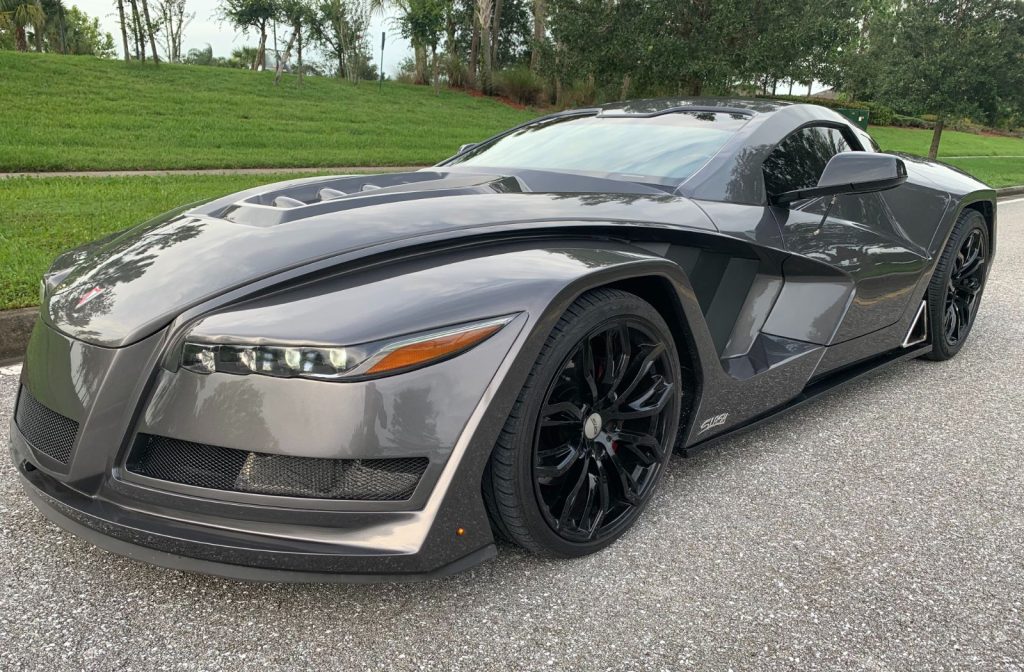 Mike Vetter is known for his futuristic custom builds.  He has built several, including his "Extra-Terrestrial Vehicle" which looked less like a car than it did a hyperbaric chamber.  He also built a car known as the Vaydor, which made an appearance in DC Comics' "Suicide Squad" movie (it was the car driven by the Joker.)
However, the focus of this article – the "Vetter Slash" – made its debut in 2020.  After working largely in secret, Mr. Vetter showcased his latest concept car, describing it as a mix of "classic street rod with…an exotic supercar."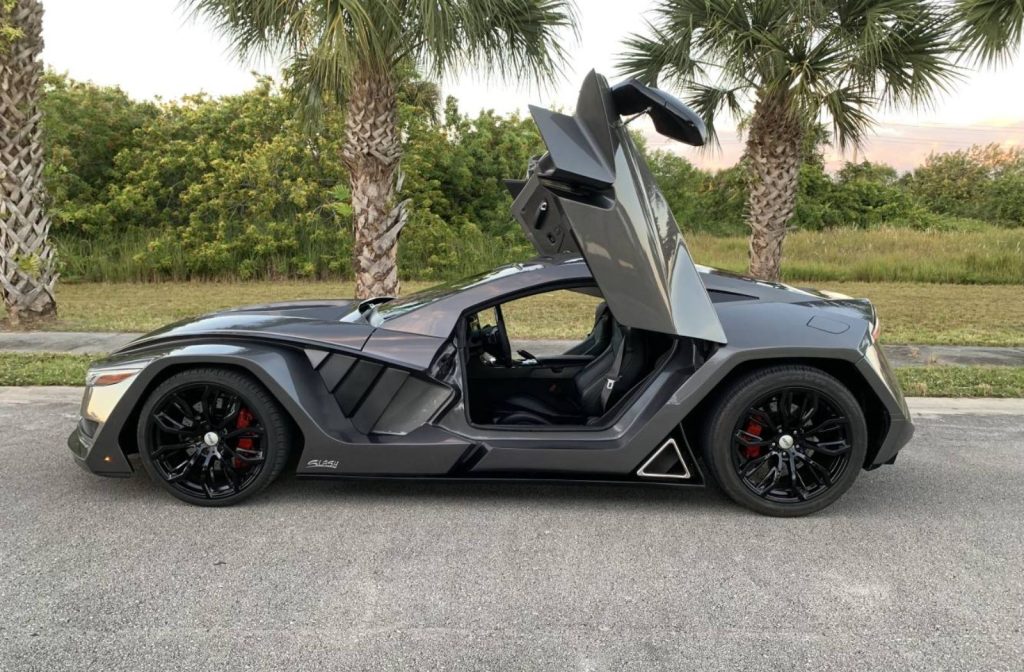 Although the car is built on the chassis of a C6 Corvette, it does not retain any components from the original car's exterior.  Instead, the car features a sweeping, angular body with far more aggressive edges and curves than anything found on ANY Corvette today.  Out front, the car features a faux hood scoop that mimics an exposed air intake.  The car's massive hood sweeps over its fenders, giving observers the impression that the latter sections are actually separated from the car.  It includes angular front and rear fenders, bolstered rocker panels and massive, reverse-opening gull-wing side doors, and an aggressive roofline that transitions into a rear decklid more akin to the C7 Corvette Stingray than anything found on a C6.   The car's rear end looks like a fusion of an Aston Martin and a Mitsubishi Eclipse, though its styling also compliments the rest of the car's dramatic and over-the-top styling.
We'd almost expect the driver to be dressed in a cowl and a cape after seeing this car.  As a wannabe hypercar, it would be equally at home in the hands of Batman or his secret identity, Bruce Wayne.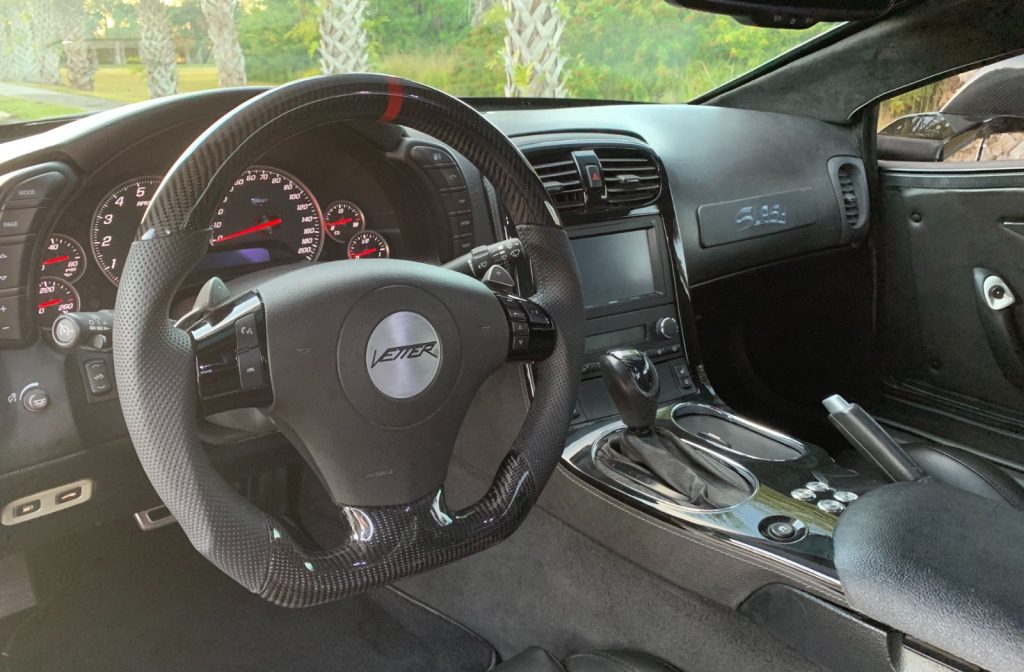 While the car's exterior is a complete departure from anything synonymous with the Corvette, its interior is a fusion of the donor car's original cockpit with a generous dash of custom trim.  The car maintains the C6 dash and center console but received custom trim, a modern infotainment system, and a plethora of front- and rear-mounted cameras.  The car's steering wheel is also distinctly C6 Corvette, though it has been re-shaped to give it a unique, custom feel.
As with all C6 Corvettes built in/after 2008, this Corvette chassis maintained its 6.2-liter LS3 engine, though Vetter modified it to increase output to 450 horsepower (430 horsepower was stock).  The car also came equipped with the factory six-speed automatic transmission (with its paddle shifters).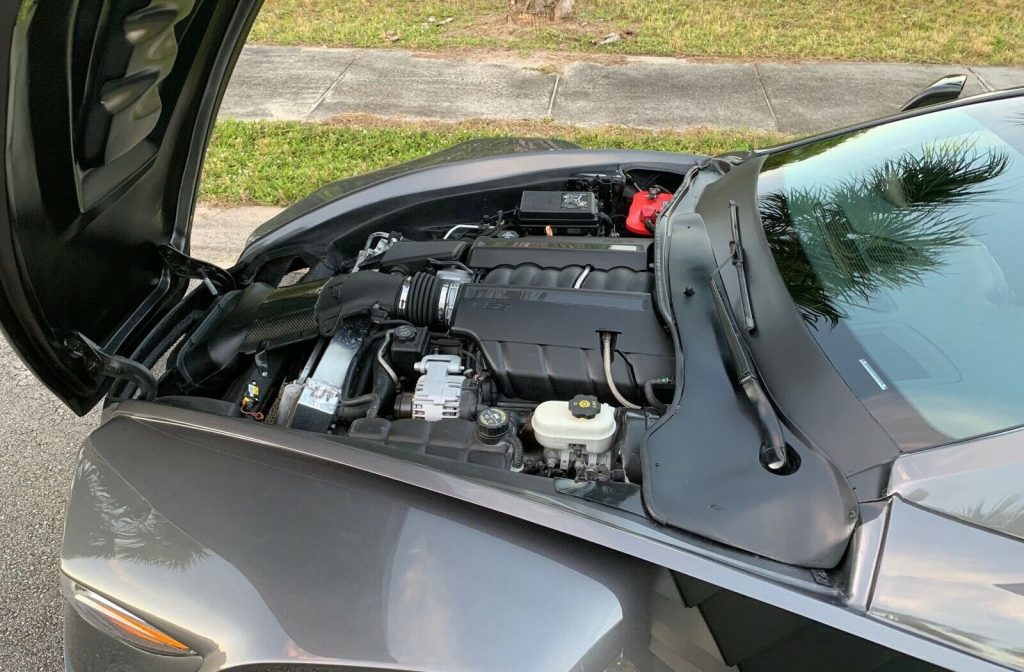 The car did receive a number of notable upgrades elsewhere on its chassis, including fully adjustable coil-over shocks at all four wheels, bigger brake calipers and rotors, and a more aggressive, custom exhaust that resonates thru a pair of massive, triangular exhaust tips which have been integrated into the car's rear fascia.  The car's exhaust note sounds aggressive as the car's styling looks.
Although there's no denying that the Vetter Slash was inspired by/based upon a Corvette, Mike Vetter was adamant that the car was meant to be branded as a custom Corvette.  Instead, Vetter has created his own custom badging and has decided to create a genuine, one-off concept that celebrates the ingenuity of design and the imagination of the designer.  While I personally don't love the look of this car, I respect the passion that went into its creation and the amount of effort it must have taken to make it a reality.  As someone who still aspires to do something similar one day (albeit it without sacrificing a Corvette in the process), I tip my hat to Mr. Vetter for his ingenuity and daring.
If you happen to see the Vetter Slash on the street or at a car show somewhere across the country, please make a point of checking it out!