The First Hardtop Corvette Convertible Ever
Florida is a fitting place for Chevrolet to debut the new convertible 2020 Corvette Stingray, and that's where it showed the car off for the first time officially. This convertible is the first hardtop in the history of the brand. The top can be folded at speeds up to 30 mph and drops in only 16 seconds. The convertible weighs only 77 pounds more than the coupe.
"We put the world on notice when we introduced the first mid-engine Chevrolet Corvette a few months ago, and now we're raising the bar with the first-ever hardtop Corvette convertible," said Brian Sweeney, Chevrolet U.S. vice president, according to Corvette Blogger. Sweeney went on to say that the new convertible version of the car only costs $7,500 more than the coupe.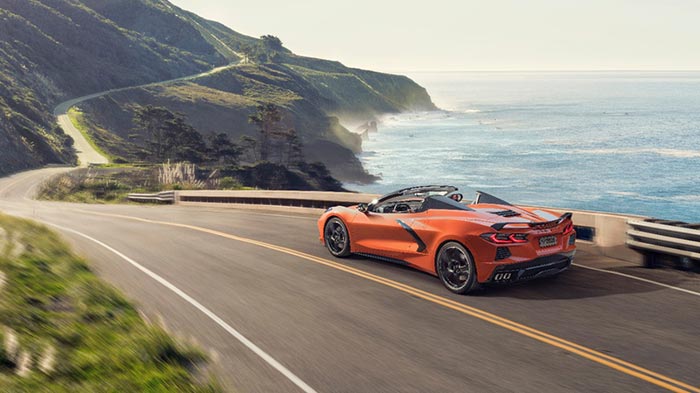 That's more of a price difference than the C7 coupe and convertible had, but then a hardtop like is on the 2020 Corvette Convertible is more complex. The new hardtop convertible is a unique vehicle in that storage space is not compromised when the top is folded. You still have all of the rear trunk to work with and the front cargo area, too. Folding the top doesn't reduce cargo space. 
The rear tonneau lifts when the two-piece top is folding down and away. Its design is unique in that it was inspired both by fighter jets and by early mid-engine Corvette concepts. There's also a large vent to allow the heat of the big V8 to dissipate. There are six different motors that help the top operate as designed.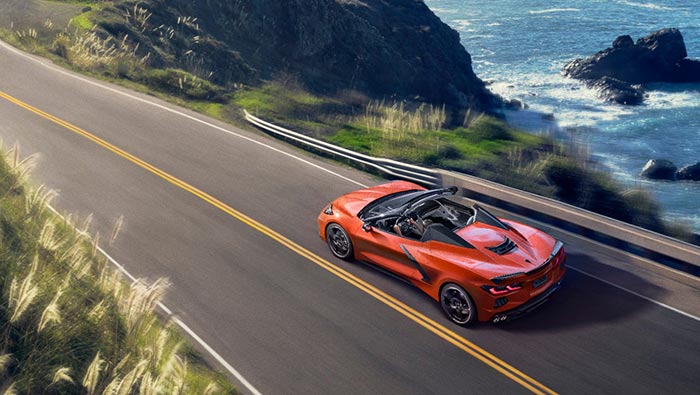 The car received some chassis and suspension retuning. This was done to keep the car performing as close as possible to the coupe version of the car. Speaking of the similarities between the vehicles, the Convertible features just about everything else the coupe does. It has a 6.2-liter V8 that produces 495 hp and 470 lb-ft of torque. That engine is paired to an eight-speed dual-clutch transmission. This is the same setup as the coupe.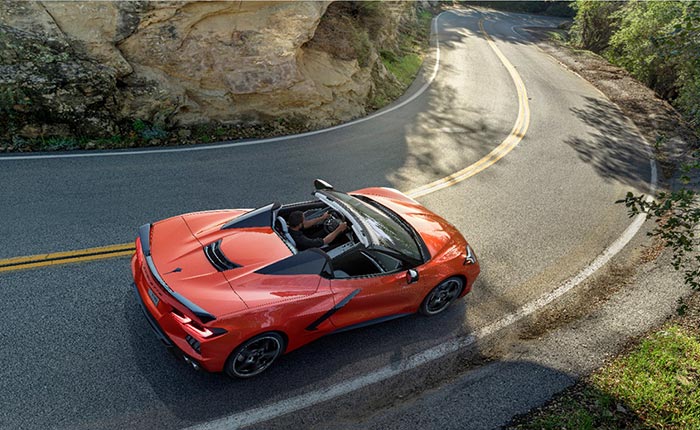 Now the only question you have to ask yourself is if the convertible version is really worth it. The regular coupe already has a removable roof panel. Is it worth it to spring for the convertible model? That's up to you.