The Next Generation Chevrolet Corvette Will Embark on Two National Tours
Our friends at the National Corvette Museum published this article earlier today.  We wanted to get this information posted because we know so many of you have been anxiously awaiting the arrival of the Mid-Engine Corvette.  For our part, we think that GM is making a brilliant move by marketing this car the way they describe below, and we can't wait to see this new mid-engine Corvette at one of our local Chevrolet dealerships.
The late Zora Arkus-Duntov, the father of the Chevrolet Corvette, had a vision for a mid-engine Corvette. That vision will come to life on July 18, 2019, in Orange County, California.  What makes this reveal better is that the world can watch it in real time via a live stream from the comfort of their own homes.
The live stream presentation will begin at 7:30 p.m. PDT/10:30 p.m. EDT on July 18 and can be accessed through media.chevrolet.com/nextgenCorvette.  It will also be broadcast over Chevrolet's social media channels. The stream will include Corvette video footage, a hosted pre-show and the reveal presentation. It will be available for viewing across the globe, on all seven continents.
"There is a large contingent of Corvette fans across the world waiting for the reveal of the Next Generation. We're happy to give these fans, and all sports car enthusiasts, a way to see and learn about the vehicle at the same time as those participating live in California," said Barry Engle, executive vice president and president, the Americas, GM. "Viewers will hear directly from Chevrolet leadership, engineering and some special guests about the highlights and background of this first mid-engine Corvette."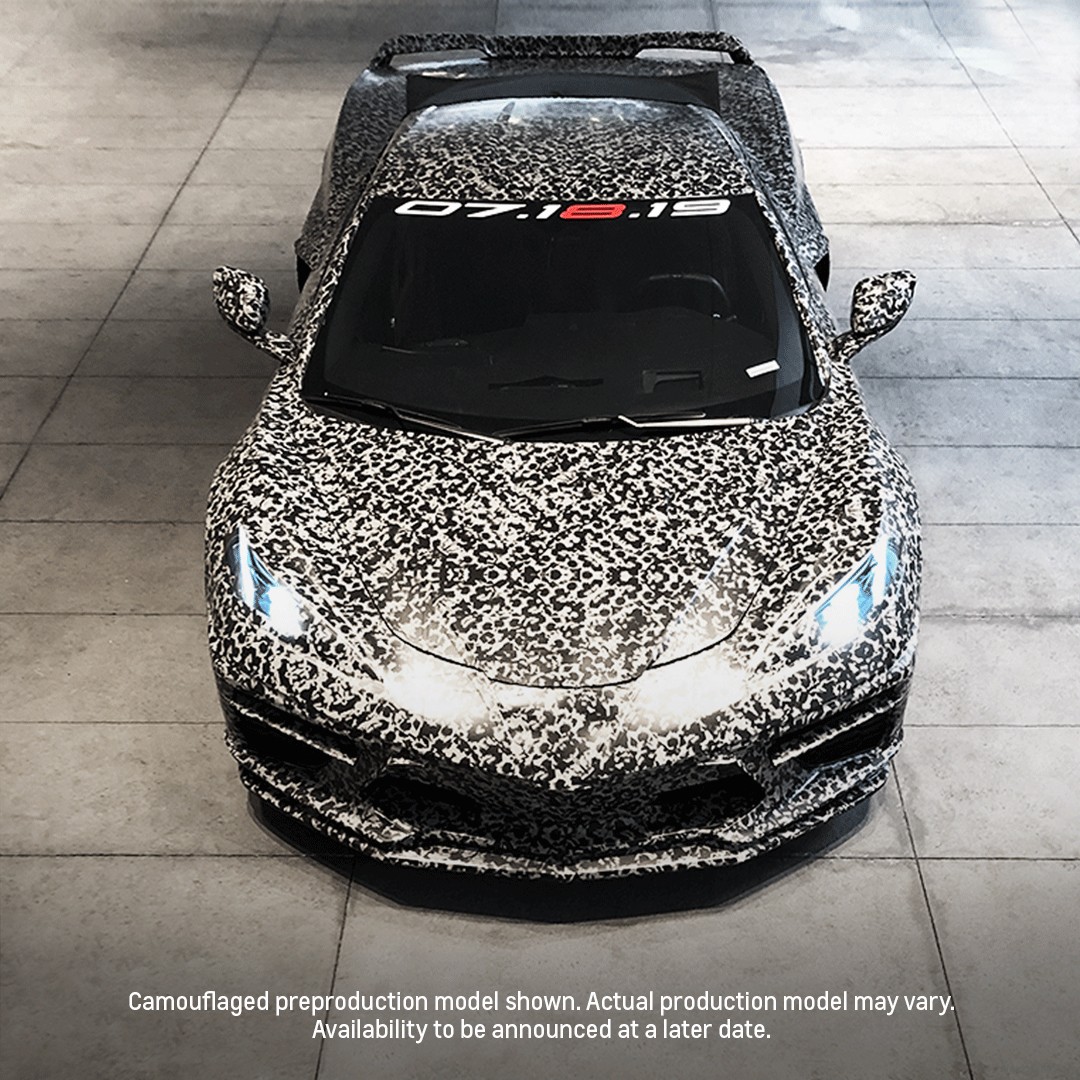 Following the reveal, the Next Generation Corvette will travel across the country, stopping at a number of Chevrolet dealerships as GM launches two national dealership tours for the Mid-Engine Corvette that will include vehicle specialists and numerous interactive displays. At these events, Chevy dealers will host customers to showcase the new mid-engine supercar, display customizable parts (seats, wheels, accessories, etc.) and teach people how they can personalize their own Corvette.
"With all the excitement around this vehicle, we don't want people to have to wait to experience it in person," said Engle. "Our national tours will bring the Next Generation car right to our customers' local Chevrolet dealership, where they can start imagining themselves in their very own personalized mid-engine Corvette."
The tours will begin on the East and West Coasts and will make stops at more than 125 select dealerships across the U.S.   These tours begin immediately after the reveal and will continue through early 2020. Tour dates and cities will be available starting on July 19.