This is literally a once-in-a-lifetime chance to see 70 Corvettes from 70 years, all in one location, including the only surviving 1983 C4. We reported briefly on this 70th celebration in May, then the show's Digital Marketing Manager, Dan Fuoco, was gracious enough to reach out to CorvSport on our News Scoop feature.
Scoop Details Directly From Dan:
During our 2023 Woodward Dream Show, we are celebrating 70 years of Corvette with a special tribute we're calling the Corvette Anniversary Exhibit. We will have one Corvette from every year on display at M1 Concourse – including the 1983 model! If interested in seeing this one-day, once-in-a-lifetime display, visit Woodward Dream Show on Friday, August 18, 2023. Get more information at: WoodwardDreamShow.com.
Where: M1 Concourse, 1 Concourse Drive, Pontiac, MI 48341
Ticket Information: Click Here
Upcoming Features From CorvSport:
Surprise Interview with top brass from the M1 Concourse
Special feature with the 70 Vettes from 70 Years!
A Sampling of the Corvette Anniversary Exhibit 
1996 Grand Sport, VIN 0001, formerly owned by John Heinricy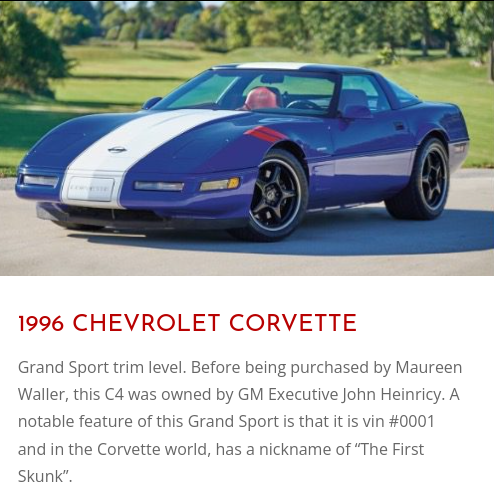 1963 Split-Window Sting Ray
1969 L71 Stingray
2022 IMSA C8.R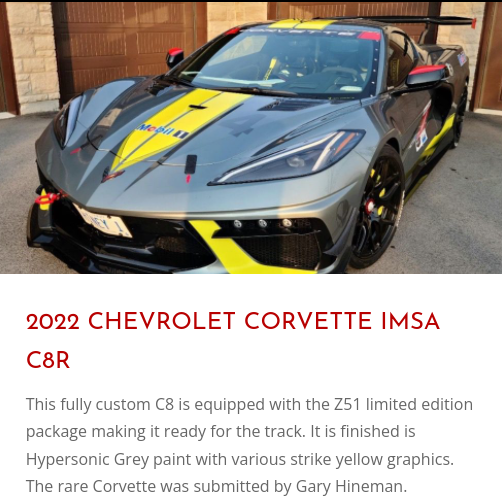 Stay tuned to CorvSport, because as mentioned I will have two special features coming in the next few weeks. You certainly won't want to miss my surprise insightful interview with top brass from the M1 Concourse, or my special feature highlighting as many of the 70 Corvettes of 70 Years as possible! We have an active community on our Facebook page, I would love to see you there!  Douglas B.