We are knee-deep in 70th-anniversary shows and celebrations across the Corvette community, but the must-see once-in-a-lifetime show that should be on every die-hard enthusiast's list is the Woodward Dream Show, where you can literally see one Corvette from every year, including the only surviving 1983 C4. Don't worry if you can't make it to the show on August 18-19th, because I will do an extensive recap, with as many pictures of each Corvette as possible.
Today I would like you to meet Tim McGrane, the CEO who runs the M1 Concourse and is bringing our Corvette community this phenomenal show. Tim was gracious enough to accept an exclusive interview from me, with 7 pertinent questions at 70 years. So without further ado, here are some insights from Tim about not only the show, but the remarkable M1 Concourse facility, and the CEO himself.
1) If there was one thing you'd want enthusiasts to know about your Woodward Dream Show, what is it?
Tim: "This is the third year that M1 Concourse has held the Woodward Dream Show. Being right on Woodward Avenue we felt it was an opportunity to create a different experience for car enthusiasts that wanted to enjoy the cruise weekend. Our Friday show provides owners and enthusiasts to enjoy the cars in a controlled and enjoyable facility. Cars owners do not have to be concerned about their cars being squeezed into a tight parking lot. We have food trucks, live entertainment, family fun zone and 600 cars to enjoy.  It was also important for M1 to help bring attention to the Pontiac end of Woodward Avenue.  Most of the focus has been to communities along the south part of Woodward Avenue but now we have plenty of reasons for car owners to cruise the northern end of Woodward."
2) What is your favorite Corvette generation (and/or year), and why?
Tim: "Since moving to the US in the early 1980s I have been involved with vintage racing events and classic race cars in some way. The 1963 Grand Sport cars are special cars and that has drawn me to like the C2s. Also, the first Corvette I drove when living in California was a 1967 427 Roadster…so that also leaves a lasting memory. That being said, as a school boy in England during the 70s and following the Le Mans 24 Hours races, the Greenwood widebody Corvettes emblazoned with the stars and strips is something I've been a long fan of as they were so 'over the top'."
3) Was there one person behind the "70 Vettes from 70 Years" idea, or was it a collaborative effort?
Tim: "The idea had been discussed in concept but the one person that made it possible was Werner Meier. Because of his connections to secure the one off 1983 Corvette through GM, we were able to pursue the idea. Due to Werner's lifelong involvement in the world of Corvettes and his connections, he's been instrumental in securing some great examples of each year of the Corvette for this anniversary photo opportunity."
4) What is your favorite thing about the M1 Concourse?
Tim: "The facility provides for so much flexibility in how it is used. The track can be split so we can use part of the track for driving experiences and the other for expanded events. The facility can also be used for both large attended events or small intimate events and it feels like a special place for events of all sizes. Another is the fact that we are in close proximity to Metro Detroit which makes it convenient for event users, club members and our garage owners to come to M1."
5) What is the one feature you would say sets your facility apart from the others?
Tim: "Our Event Center, opened in Fall 2021, is directly adjacent to the track and was designed to accommodate cars being able to go into or out of the building onto our pit lane. This provides flexibility in the use of our facility for events."
6) What is your favorite feature of your M1 Circuit, and what makes your track experience different from your competition?
Tim: "The track is designed so that it can be run in both directions. Our traditional direction is clockwise, but we can also run counterclockwise, which makes for an expanded experience for our Club members."
7) How did you get a chance to become CEO of the M1 Concourse, and would you consider yourself a "car guy"?
Tim: "Yes, to being a lifelong 'car guy'. I've had a passion for cars all my life. At age 5 my parents gave me an Austin J40 pedal car for my birthday, I suspect if I was into soccer or cricket, I would have had a soccer ball or cricket bat.  Growing up in England, motorsports is a major sport and we lived very near Brands Hatch circuit so I was hooked at an early age. My father had a used car dealership, and I was always playing in the cars and was able to learn to drive at a very early age. For most of my career I've had great opportunities in the collector car and classic cars world – with auction companies, museums, motor racing circuits, special events.
In 2020 I was contacted by Bill Warner from the Amelia Island Concours about M1 Concourse looking for a new CEO. I had heard about the facility while I was running Laguna Seca but was not that familiar with the property. Following a call with the owner that last longer than we both expected, my wife Cindy and I visited M1 for a few days. Over the next four months and meetings in MI and AZ, I would assume the CEO role in early 2021."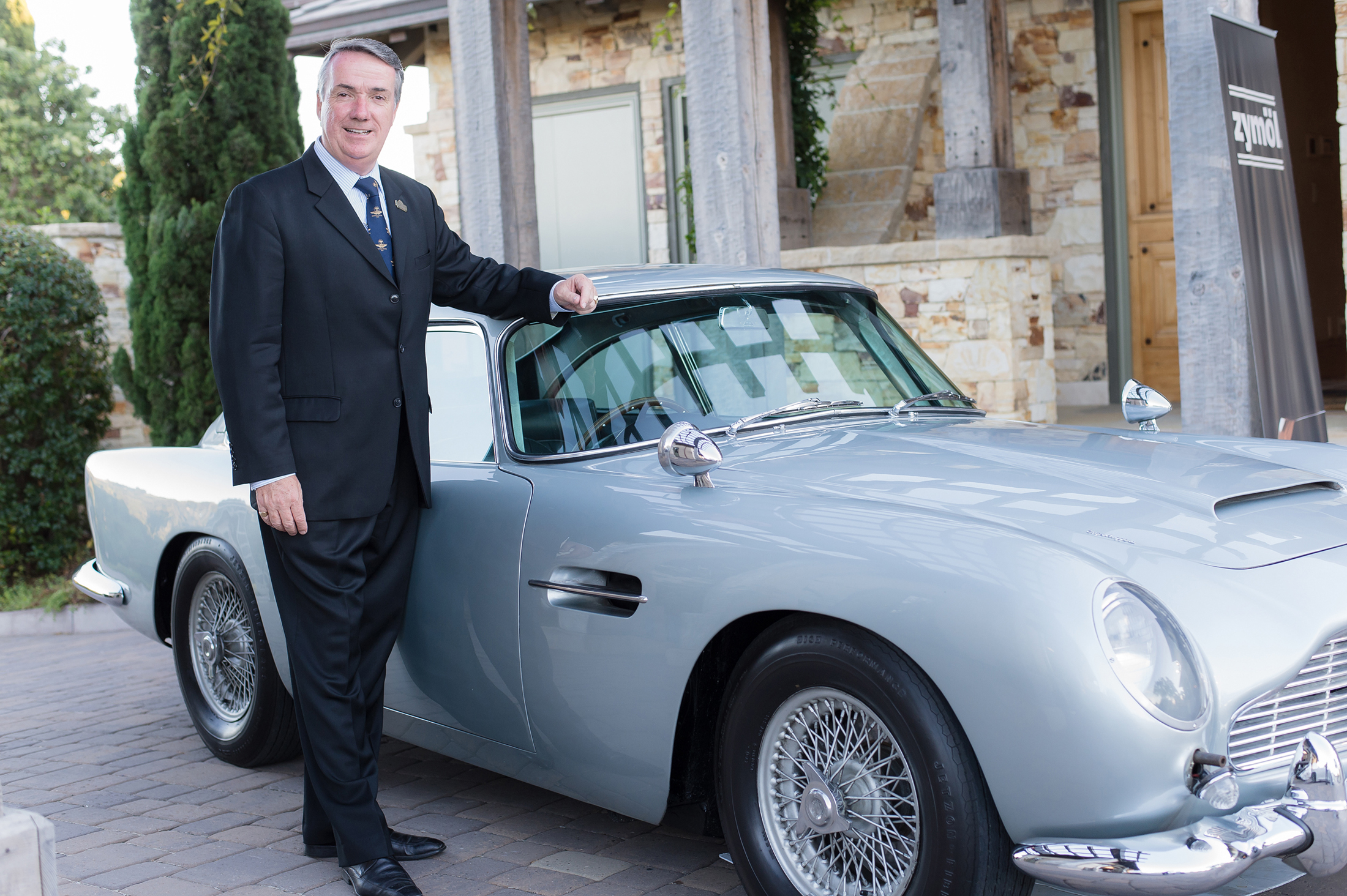 ---
I hope you have enjoyed this look into the CEO who runs the M1 Concourse and a big thanks to Tim McGrane (and his team) for making this happen. As always, we have an active community on our Facebook page, I would love to see you there!  Douglas B.
Scroll down for more show details!