The New Corvette ZR1 is everything they say it is…and more!
Last Friday, April 27, 2018, I had the pleasure of attending the annual Michelin NCM Bash in Bowling Green, Kentucky.
For those of you that don't already know, the annual Bash is the opening event of each new season/new model year Corvette at the National Corvette Museum.  It is the event that marks the "official" roll out of the next model year Corvette, and the best way for enthusiasts to get up-close-and-personal with each new version of the car.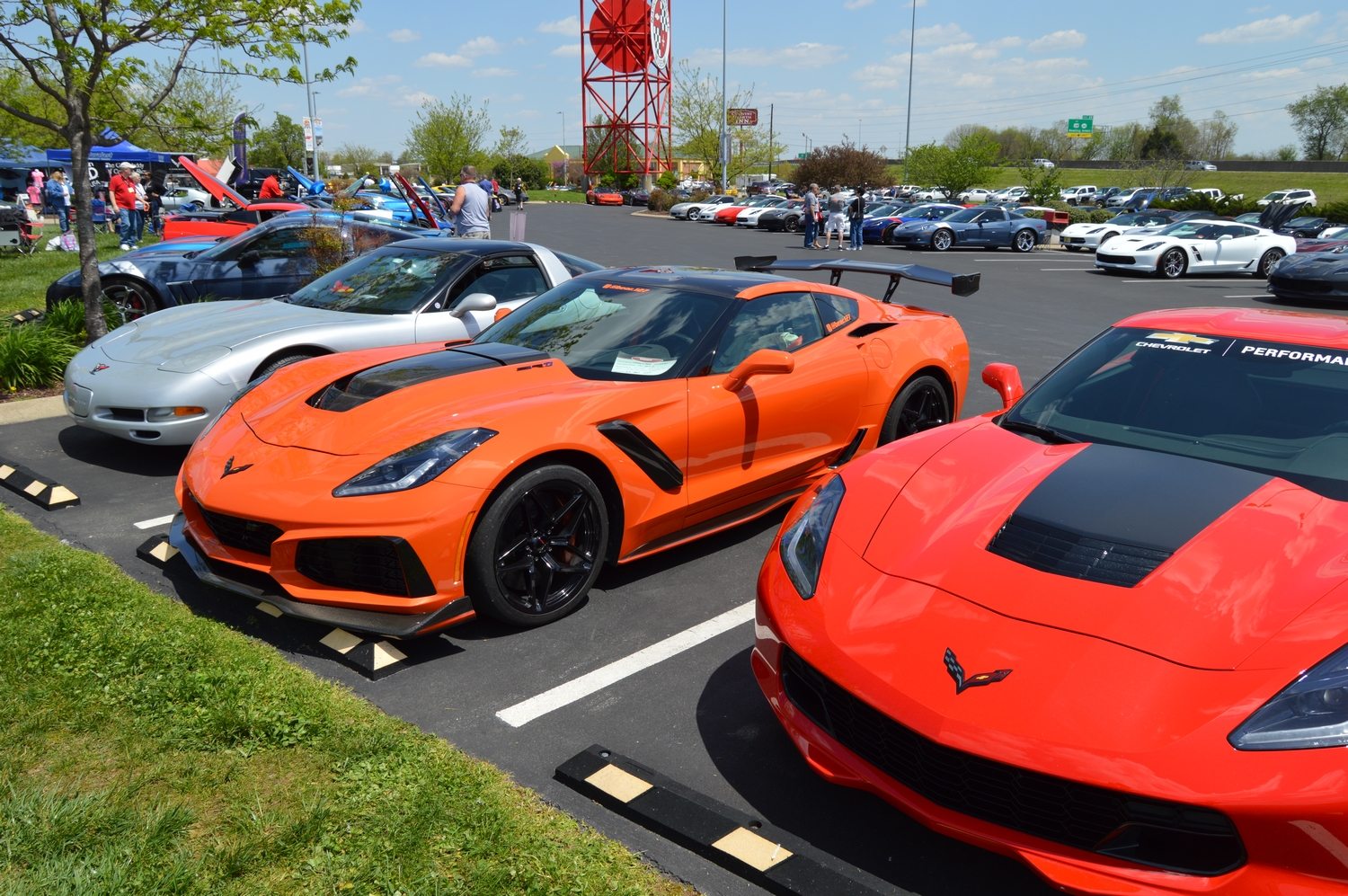 The 2018 Bash provided enthusiasts the unique opportunity to see the new 2019 Corvette ZR1 (along with the Corvette Stingray base, Grand Sport and Z06 editions), and to gather the latest information on each model.
As in years past, the Museum hosted a large contingent of GM engineers and designers from the Warren Tech Center as well as from the Bowling Green Assembly Plant.  All were onsite to meet fellow Corvette owners and enthusiasts, to help judge some of the Corvette owner car competitions and, most importantly, to answer all the questions that those in attendance chose to ask throughout the event.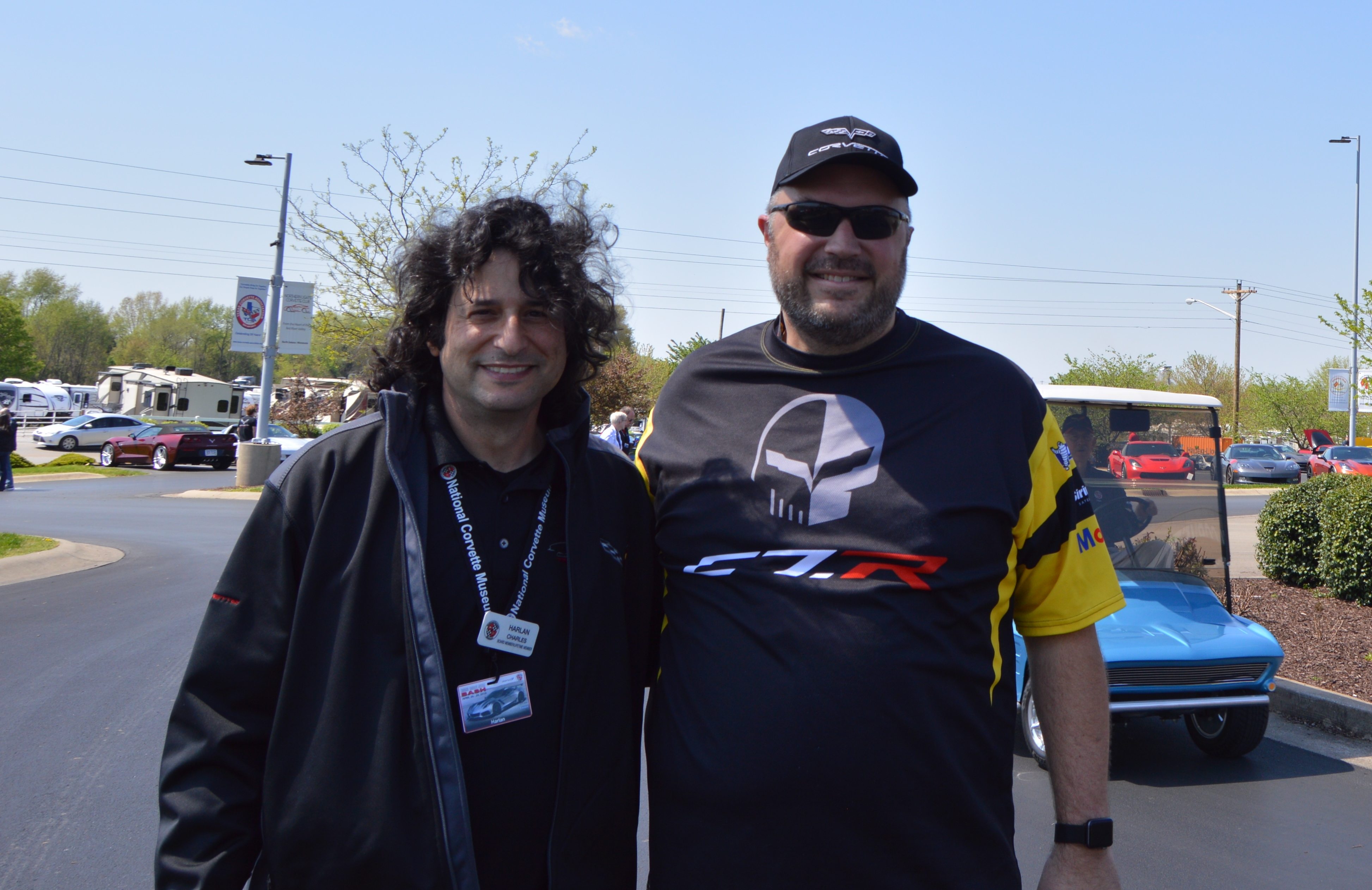 On-hand this year were a number of well-known members of the Corvette and Corvette Racing community including: Tadge Juechter, Harlan Charles, Doug Fehan, Paul Pearson (who presented a seminar on the 7th gen infotainment/navigation systems of the Stingray) and Brian Lee and John Wurth from the Bowling Green Assembly Plant who provided an LT4 Engine building demonstration.
For my own part, I spent most of my time at the event attending seminars and enjoying the opportunity to get up-close to the new Corvette ZR1.
I enjoyed the opportunity to sit thru Doug Fehan's presentation on the Corvette Racing program, which provided a unique, first-person account of his history with the program.  He also shared some interesting anecdotes about how the Corvette Racing program was perceived in its early days, and how perceptions of the Corvette have evolved since those humble beginnings to become recognized as one of the premier racing programs in the world.
The 2018 Michelin NCM Bash Had Something For Everyone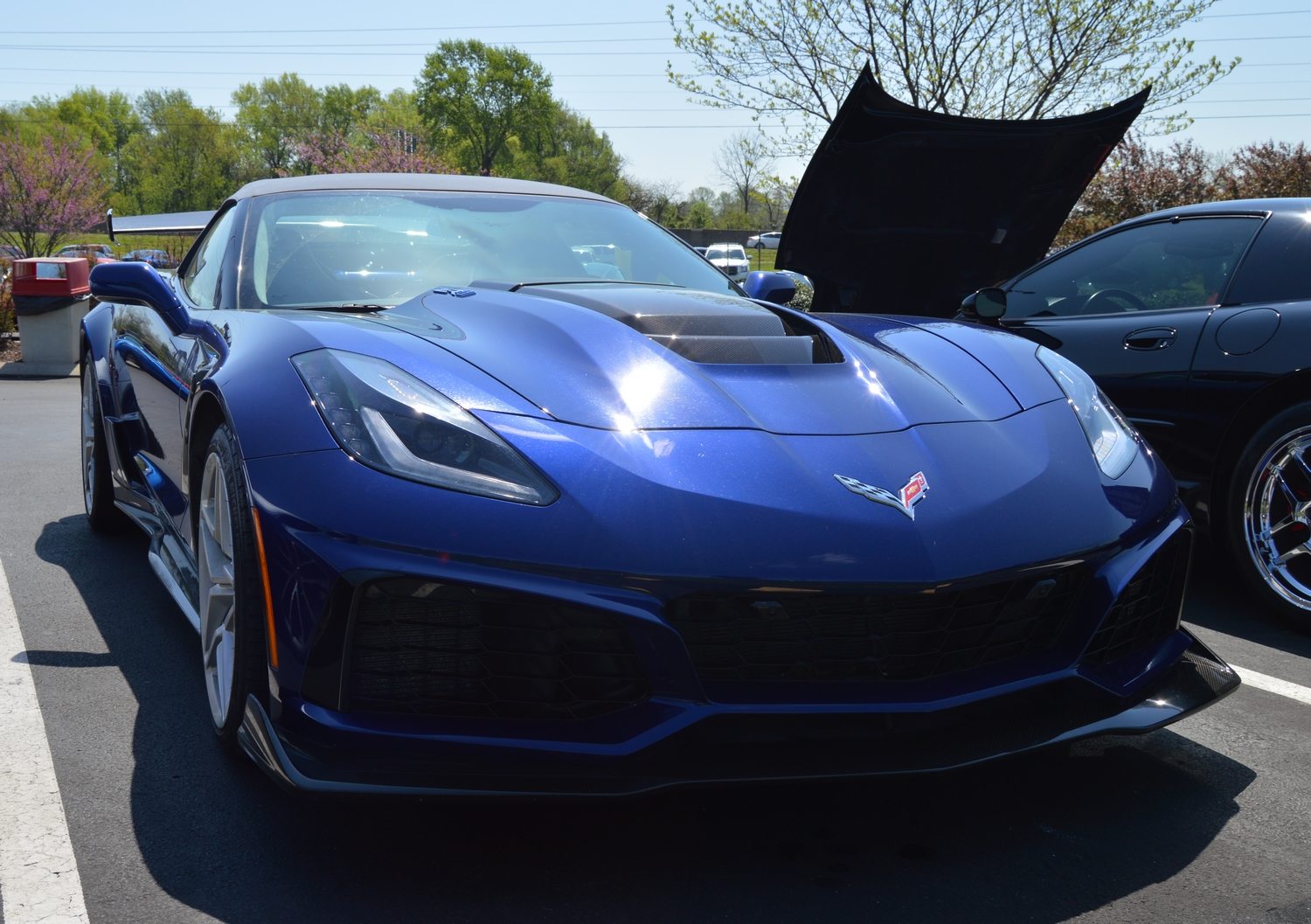 One of the things that impressed me most this year (and every year) is how inclusive this event is to everyone in attendance.  Whether you are attending as a prospective Corvette owner, a collector, or a fan who enjoys the brand, everyone is made welcome and encouraged to participate in any way that you want.  All of the cars on display are open to the public, and the team of volunteers and GM representatives are eager to put you in the cars, to answer any questions you might have about the car, or simply allow you a photo opportunity behind the wheel of a brand new Corvette.
Additionally, there are dozens of activities, both at the NCM and around Bowling Green, that are designed to include people from all walks of life.  There were technical seminars and classroom sessions about the Corvette hosted by GM certified Corvette Technicians Paul Koerner and Brittany George.  There were celebrity car shows, a Ladies' Oasis and an expanded Garage Party with women from the GM Corvette Team.  This latter program was designed to cover all aspects of Corvettes including maintenance, engineering and even high-performance driving (and this event was for ladies only!)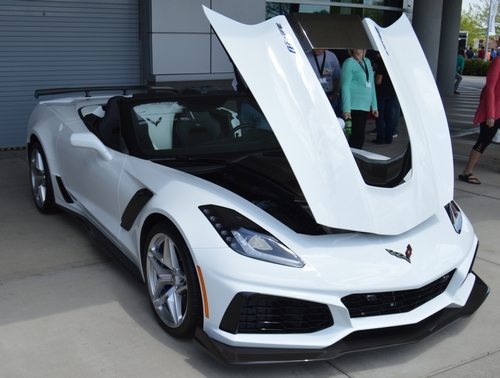 There were guided road tours, opportunities to race go-karts at the NCM Motorsports Park, a Corvette simulator open to the public that enabled operators to race a C6 Corvette around a number of famous racetracks.  There were food and whiskey events, dozens of product vendors and, of course, hundreds of enthusiast-owned Corvettes (of all generations) on display.
In short, if you are a Corvette fan, this was the place to be.  For those of you that were there, you know exactly what I'm talking about.  For anyone that might be considering a trip to Bowling Green next year to attend the 2019 Michelin NCM Bash, let me assure you, it is worth the trip!
Meeting Old Friends and Making New Ones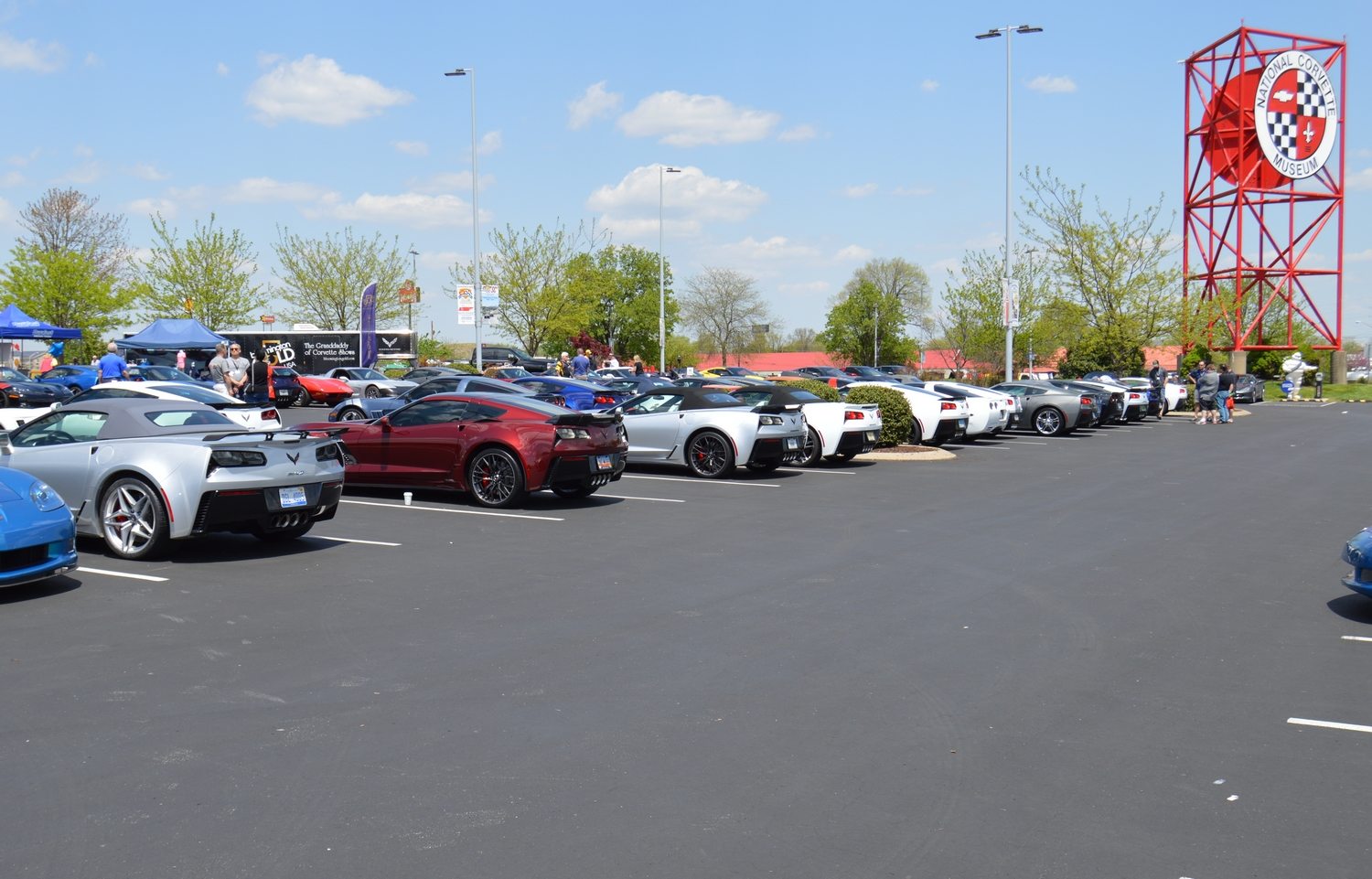 As the Bash marks the start of the summer Corvette season, we at Corvsport.com are looking forward to a long summer full of cruise-ins, car-shows and other fun events.  As part of our 2018 initiative, we are really trying to meet as many of our fans and followers as possible. 
We'll be announcing a number of events throughout the summer season that we'll be attending, and we'd love to use these opportunities to meet as many of you as possible! We'll be bringing some really cool swag with us – things like T-shirts, window stickers, etc., which we'll be passing along to you!  We want to see your cars, hear your stories and get the chance to know some of the amazing people in the Corvette community that we love so much!
If you know of any cool Corvette events that are coming up in your area, we'd love to know about them too!  While we can't make it to every event, we would be happy to help you promote your next car show, car cruise, etc., and help you spread the word.   The best way to reach us is to drop us a message on Facebook, which you can find by clicking here.  You can also email me at scott@a07online and I will personally get back to you within a couple of days.
We look forward to hearing from you and seeing you out on the road this summer!