It was only last week we posted our entire compilation of knowledge, rumors, and even a few educated guesses about the 2022 Corvette C8 Z06.
Well, take the entire engine section of that article, and pretty much throw it out the window. CorvetteForum.com has received reliable information, as well as MotorTrend getting similar information, that the engine in the Z06 will be a naturally aspirated V8.
And not only that, it will be the full 5.5-liter LT6 flat-plane V8 that is used in the C8.R, including having a redline near 9,000 RPM. In it's fully unleashed street car form, it has been said it will produce between 625 to 650 HP and 485 lbs-ft of torque.
The biggest driving issue behind the reports and rumors about the forced induction engine is that a flat-plane engine of any kind generally can have some severe vibrations.
A prime example of this is the Ford 5.2-liter, 526 HP Voodoo engine from the Shelby Mustang GT350, another racing-derived engine. The GT350 is known to have vibrations issues, so much so that Ford Performance had to place a rubber damper on the front of the crank.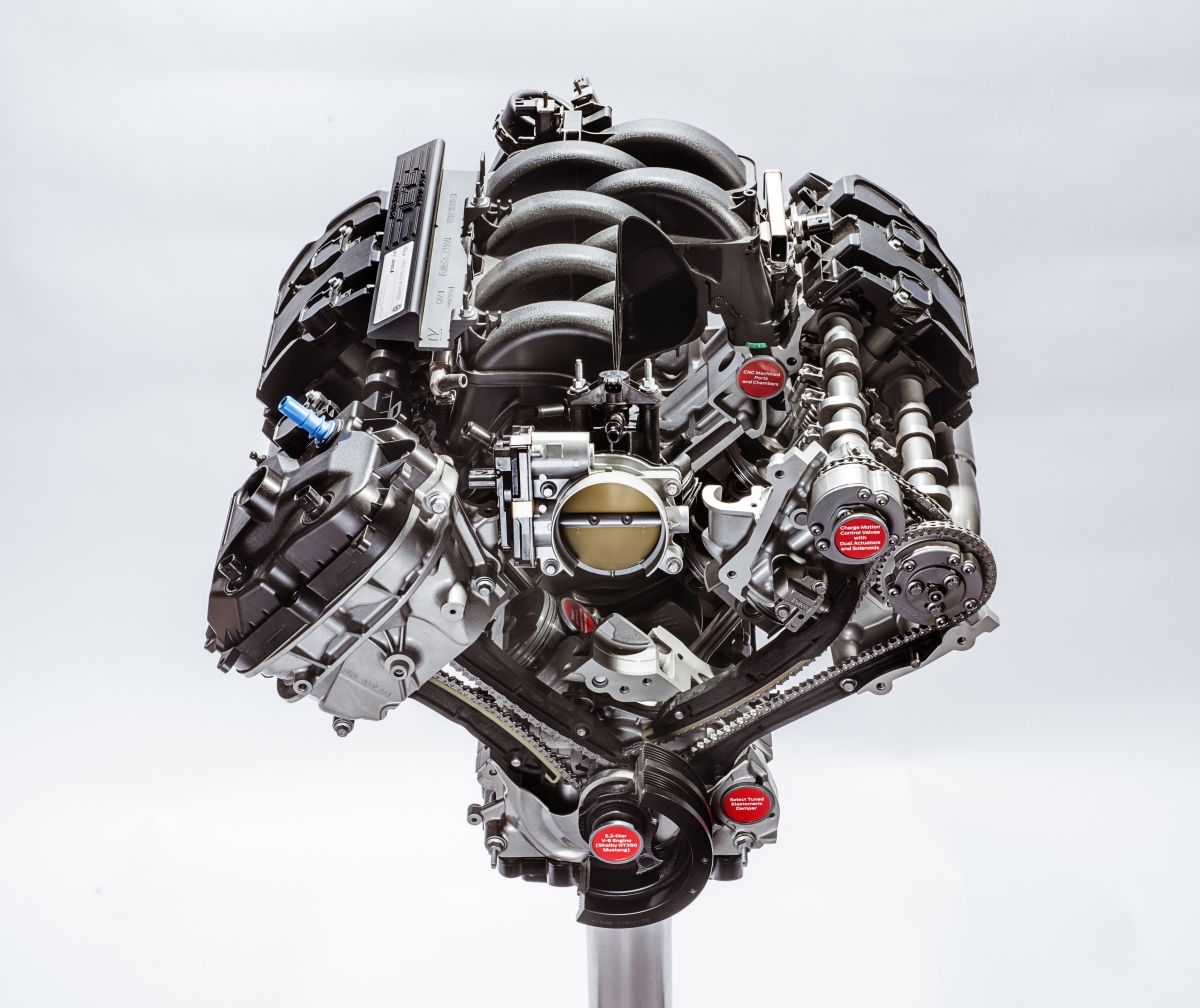 We can only hope that when it comes to the road, the engine gurus at General Motors will have some kind of solution to limit or eliminate the vibrations from the LT6. With the C8 as stiff as it already is, it would only amplify vibrations if they made it to the chassis.