For many, the second-generation Corvette is the one that began to light a passion and lust for the brand. How could the muscle car enthusiast resist such beautiful curves and the monstrous big block engines that hid under them? What the C2 lacked in production years, it made up for in sheer brilliance. And GM did not hesitate to tap into that lust-filled temptation with clever ads like the one just below.
Just how popular was the C2? Well, the first year of production in 1963 (the infamous split window) surpassed the outgoing C1 by nearly 7000 units, a 48% increase. Each subsequent year saw an increase, with the exception of the last (which is typical). In total, 117,964 C2s rolled off the assembly line during their relatively short 5-year run.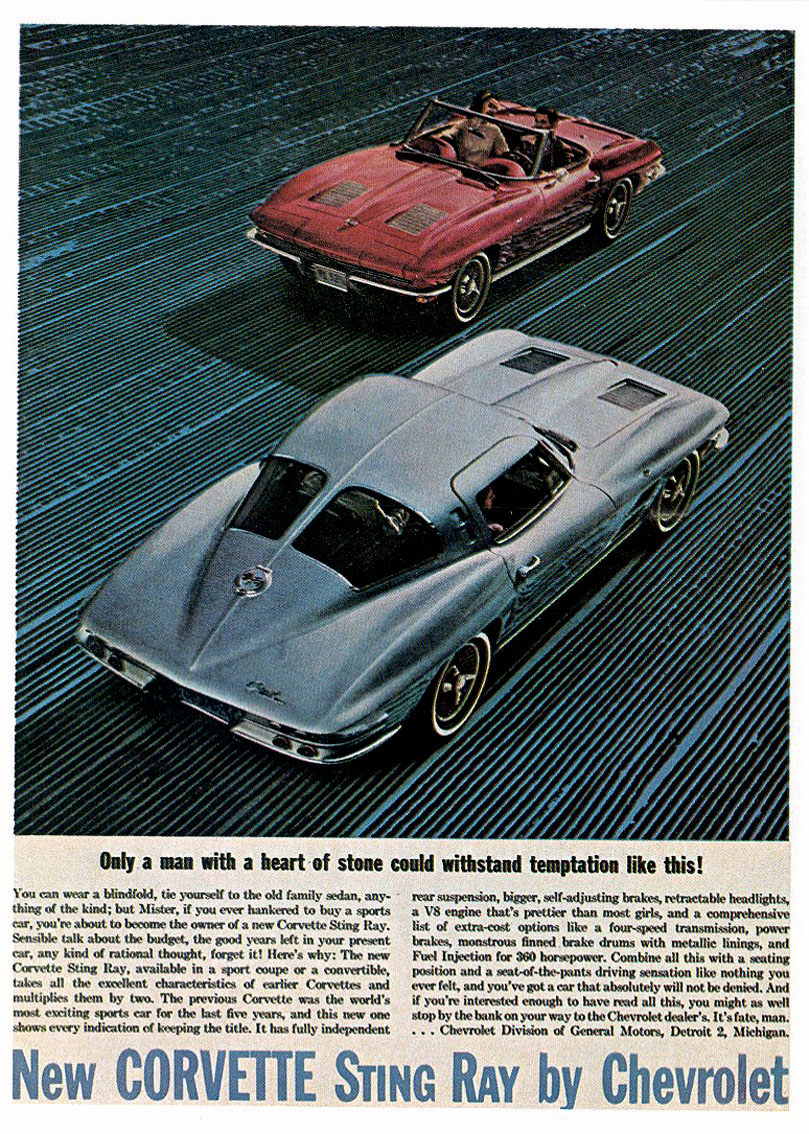 Now on to those iconic C2 big block engines. As our own Josh Boyd noted in this great big block feature, the horsepower wars were raging in the 60s, and GM needed to step up its game. As usually happens, competition and the desire to be on the top of the hill led to the development of the formidable L78 big block in 1965. With a whopping 425hp from its 396 cubic inches, the L78 surpassed the "mythical" 1 horsepower per cubic inch standard of the day.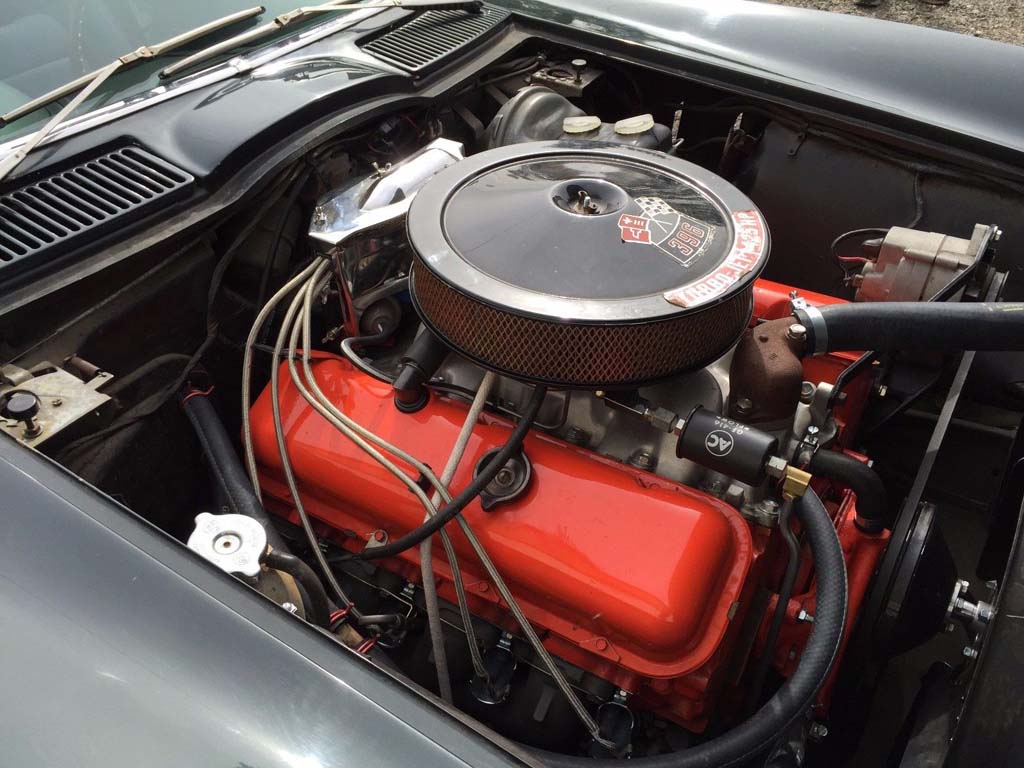 The engineers at GM did not rest on their laurels and quickly went on to develop a series of 427ci big block marvels. The first 427-powered Corvette rolled off the assembly line for the 1966 model year, with two performance levels initially offered, an L30 version rated at 390 horsepower and the L72, which cranked out 425 horsepower. Both were rated at 460 lb-ft. of torque. The range of 427 engines grew in 1967, with the addition of the L71 and L88 options.
Speaking to that L88, Josh Boyd wrote an informative piece on this raging 430hp machine, noting how at the time Zora Arkus-Duntov was not a man to take no for an answer. Josh writes, "undeterred by continual pressure from his employer, Duntov would go on to make several attempts at turning out production Corvette racers, under the noses of top GM brass, with the use of numerous specialty RPO codes. Though many examples serve as a testament to this fact, few are as storied as the 1967 L88 Corvette."
God bless Zora for his passion and GM for this wondrous 2nd generation Corvette. I thought you may enjoy a cool video on the 427ci big block Stingray. If you missed the previous flashbacks, click here for the C3, the C4, the C5, and the C6 installments of "How Much Love…" We often have vibrant discussions on our Facebook page, I would love to hear your C2 stories and see your pictures!  Douglas B.