1967 – 1969 (427CI) L88 Engine Ultimate Guide
There is certainly no shortage of storied engines to have found a home underneath the Corvette's hood. In fact, the continual evolution of the Corvette's subsequent powerplant offerings is virtually as all-encompassing as the development of Chevrolet's flagship model itself. However, a handful of such engines stand out above the rest for their outright tenacity, and unyielding performance.
No list of formidable Corvette engines would be complete without including the 1967 L88. The L88 was a fire-breathing variant of GM's 427 cubic-inch big-block lineup, which served as nothing short of a production race engine. Officially rated at 430 HP, the L88 was capable of propelling its C2 host to previously unattainable performance status.
L88 427CI Engine History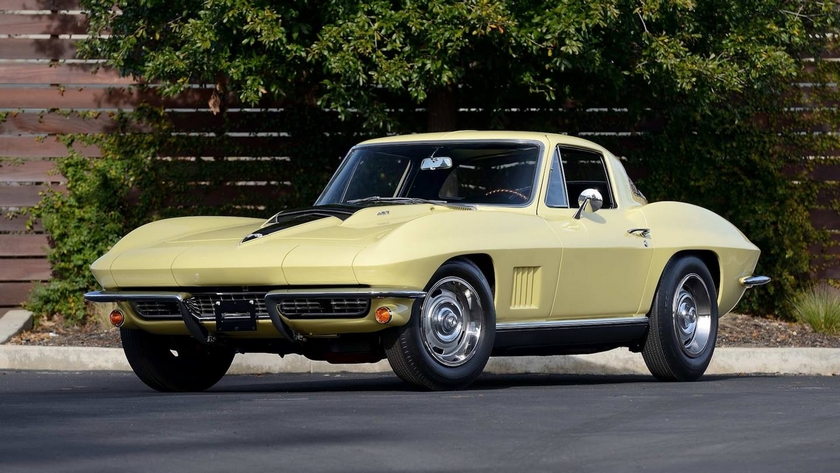 Famed Corvette engineer Zora Arkus-Duntov never really was one to take no for an answer. Duntov, who was quite the racer himself, continually campaigned for the Corvette's entrance into various formats of sanctioned racing.
Duntov felt that the Corvette's popularity would only be sustained by staking on-track dominance, and seemed unwilling to let go of such a notion for much of his career.
However, GM ultimately caved to industry pressure and voluntarily complied with the AMA's (Automobile Manufacturers Association) 1957 ban on factory-backed racing. This did not sit well with Duntov, who had already initiated work on several Corvette inspired racing concepts.
Undeterred by continual pressure from his employer, Duntov would go on to make several attempts at turning out production Corvette racers, under the noses of top GM brass, with the use of numerous specialty RPO codes.
Though many examples serve as a testament to this fact, few are as storied as the 1967 L88 Corvette. At the time, GM had recently begun production of its 427 cubic-inch big-block engine platform. Both the L32 (390 HP) and L72 (425 HP) big-blocks were offered during 1967 Corvette production. However, Duntov was yet to fulfill his goal of producing a factory racer.
Duntov understood, perhaps better than anyone, that the 427ci V8's aggressive design presented the ideal platform for modification. With the addition of an exceedingly aggressive camshaft, the implementation of an increased compression ratio, and the fitment of a larger carburetor, the outrageously powerful L88 was born.
L88 427CI Specifications and Technical Configurations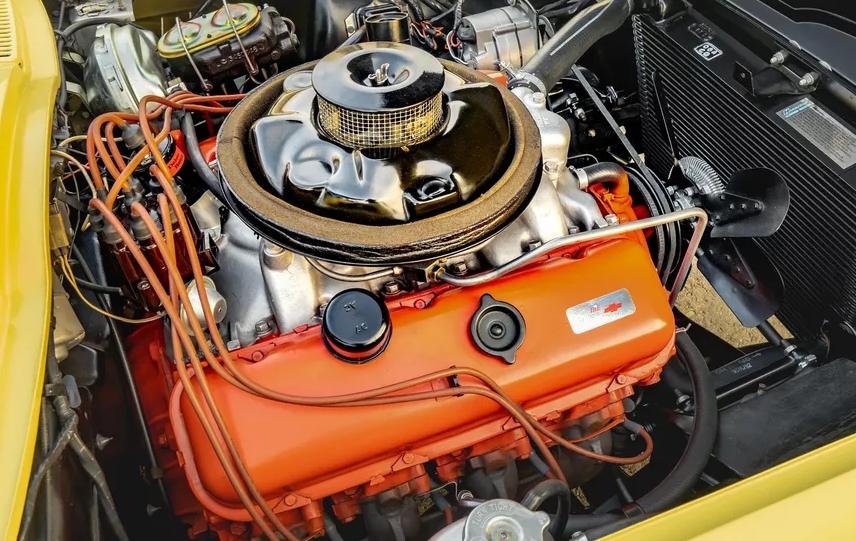 The 427 cubic-inch L88 utilized the same engine block like all other big-blocks within its series. Inside this block, resided a forged steel cross-drilled crankshaft, which was of a four-bolt main construction. Attached to this crank, were forged shop-peened connecting rods, which were secured with 7/16" bolts.
Aluminum pistons were secured at the opposing end of each connecting rod, with floating piston pins. This floating pin design was used to minimize friction, and increase serviceability.
The L88 featured a bore diameter of 4.25", and a stroke of 3.76", which was identical to that of GM's already existing L36 and L72 427 cubic-inch offerings. However, the L88 featured a much higher compression ratio of 12.5:1. Also of note was the L88's extremely aggressive solid lifter camshaft, which produced 0.562/0.584-inches of lift.
The L88's block was fitted with aluminum cylinder heads, which featured sizable valves (2.19" intake, 1.84" exhaust). The aluminum construction of these heads cut approximately 70 pounds from the engine's overall weight, over the cast iron heads previously utilized by earlier 427 cubic-inch offerings.
The L88's heads were designed to be free-breathing and featured large rectangular intake ports. Likewise, the 427 cubic-inch powerplant featured significantly sized, square-shaped exhaust ports.
To facilitate valve actuation, stamped steel rocker arms were fitted within the L88's heads. These rockers were driven by robust 7/16" push-rods. The use of a third dampener spring was also employed to control the engine's valves at engine speeds above 7,000 RPM.
Fuel was supplied to the L88 via a Holley 850-cfm carburetor, which is the largest Holley carb ever fitted to a production GM engine. The L88 was designed to run exclusively on high-octane fuel. In fact, vehicle documentation stated, "This unit operates on Sunoco 260 or equivalent gas of very high octane. Under no circumstances should regular gasoline be used."
The L88 was officially rated to produce 430 HP, though this value was purposely misrepresented, with actual horsepower being estimated at approximately 540-580 HP. This number was downplayed in a bid to discourage purchase by causal consumers. At the time, GM's 427 cubic-inch L72 was rated at 435 HP, and priced nearly $1000 cheaper.
Regardless, the L88 was nothing, if not a loosely veiled production race engine. The powerplant's monumental output was enough to propel the 1967 Corvette to ¼ mile times of under 12-seconds.
L88 Specs Index
Horsepower: 430 hp @ 5,200 rpm
Torque: 460 lb./ft. @ 4,000 rpm
Compression Ratio: 12.5:1
Displacement: 427 cubic inches
Cylinder Bore: 4.25" (108 mm)
Stroke: 3.76" (95.2 mm)
Vehicles Using the L88 427CI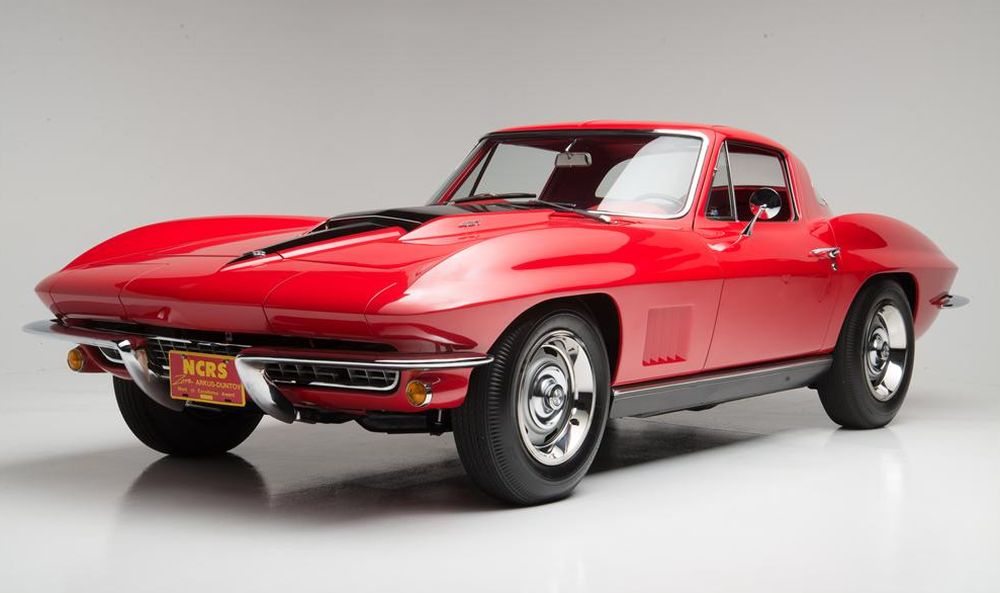 Today, the L88 is extremely rare and highly valued. This is due to the engine's short-lived production run. The L88 was only manufactured for three years (1967-1969), before ultimately being discontinued. During this period of time, only 216 L88 Corvettes were ever produced, many of which are no longer viable, due in part to their nearly exclusive use in a race setting.
During the era, L88-equipped Corvettes obtained significant on-track success, tallying up numerous wins. Some of the historic Corvette's most notable achievements include numerous first-in-class showings at both Daytona and Sebring.
Legendary Performance
Those who own an L88 Corvette today, are millionaires, whether they realize it or not. L88-equipped Corvettes regularly command sale prices in excess of $3-million at auction, with the highest sales price of such a Corvette reaching $3.85 in at Barrett-Jackson, in 2014.
At the current moment, nearly 55 years after its initial release, the 427 cubic-inch, L88 big-block still stands as one of the most powerful engines ever fitted beneath the hood of the Corvette. When it comes to GM powerplant offerings throughout the decades, the L88 is nothing short of legendary.