FOR SALE: A 1963 Chevrolet Corvette L84 327ci/360hp Fuelie Convertible
As our followers know by now, we like to share Corvettes we find for sale online – especially when it's a Corvette that we'd like to own!  Today's car – a 1963 Corvette Convertible Fuelie – is just such a car!
We found this car for sale at bringatrailer.com – an auction site for sports and collector cars of all makes and models.  The car is actually being sold by PSH Motorcars in Macomb County, Michigan.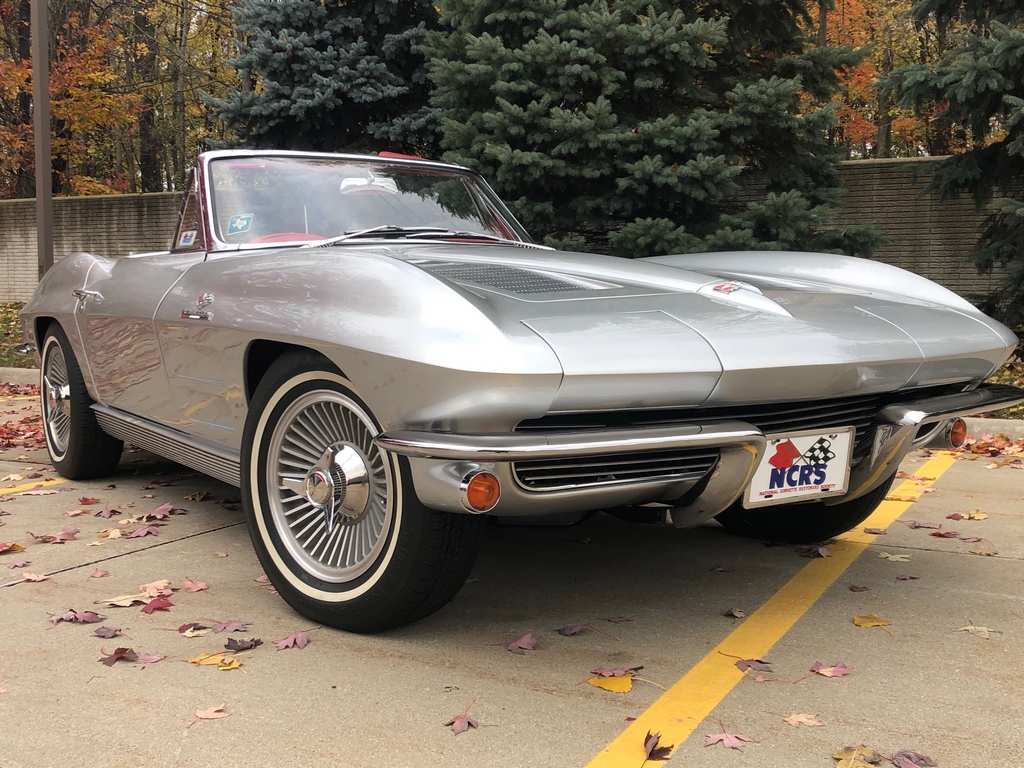 This 1963 Corvette is an early-production C2 Convertible.  This example, which comes finished in Sebring Silver, is one of just 3,516 examples that featured that color.  This Corvette underwent a full restoration under its previous ownership and subsequently received a Top Flight award from the National Corvette Restorers Society with an overall score of 95.4 at the 2018 Lone Star Regional meet.   This car was acquired by the selling dealership out of Texas in 2018 and is now being offered with the NCRS score sheets and a clean Michigan title.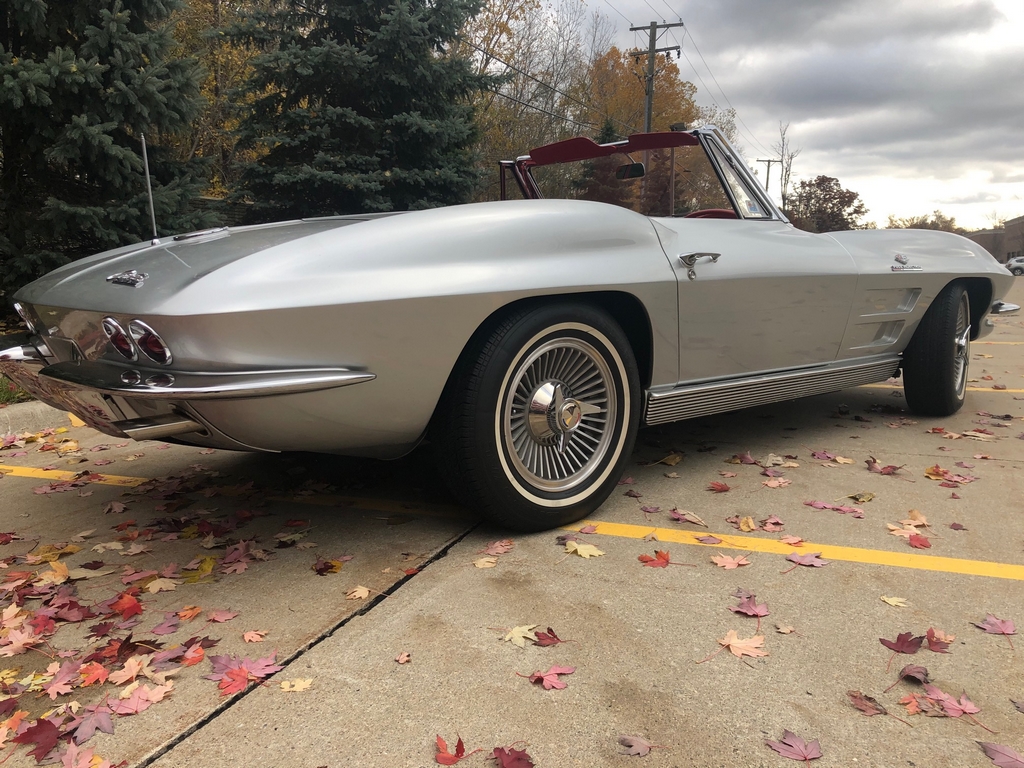 As stated previously, this 1963 Corvette comes finished in Sebring Silver (941) and features the factory-concealed headlight assemblies, split-chrome bumpers and dual exhaust outlets exiting through the rear valance.  The car features turbine-style wheels wrapped in white-striped 205/75 Uniroyal tires.
Mechanically, the car features a 327 cubic inch, L84 V8 engine that is paired to a four-speed manual transmission.  the L84 engine is equipped with a Rochester mechanical fuel-injection system.  The engine was previously rated at 360 horsepower from the factory.  Support documentation with the vehicle indicates that a complete fluids change was carried out in November, 2019.  Engine serial number 3101203 matches the last six digits of the chassis tag, while the second block stamp includes an RF suffix.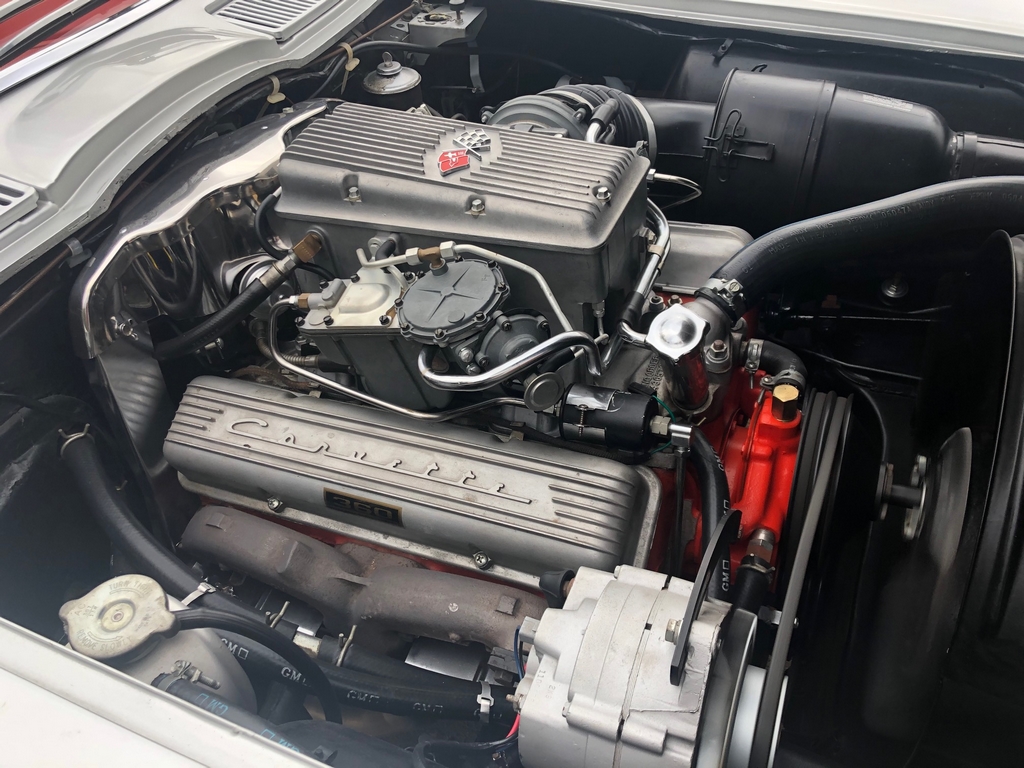 The car interior features a beautifully upholstered red vinyl interior with matching dashboard and carpet.  The interior is also trimmed in aluminum accents.   The steering wheel features a color-matched rim.  The dashboard features a 160-mph speedometer, a tachometer with a 6,500-rpm redline and gauges for fuel level, amperage, coolant temperature and oil pressure. This Corvette came equipped with optional power windows and a vertical AM radio and clock which are mounted in the center stack.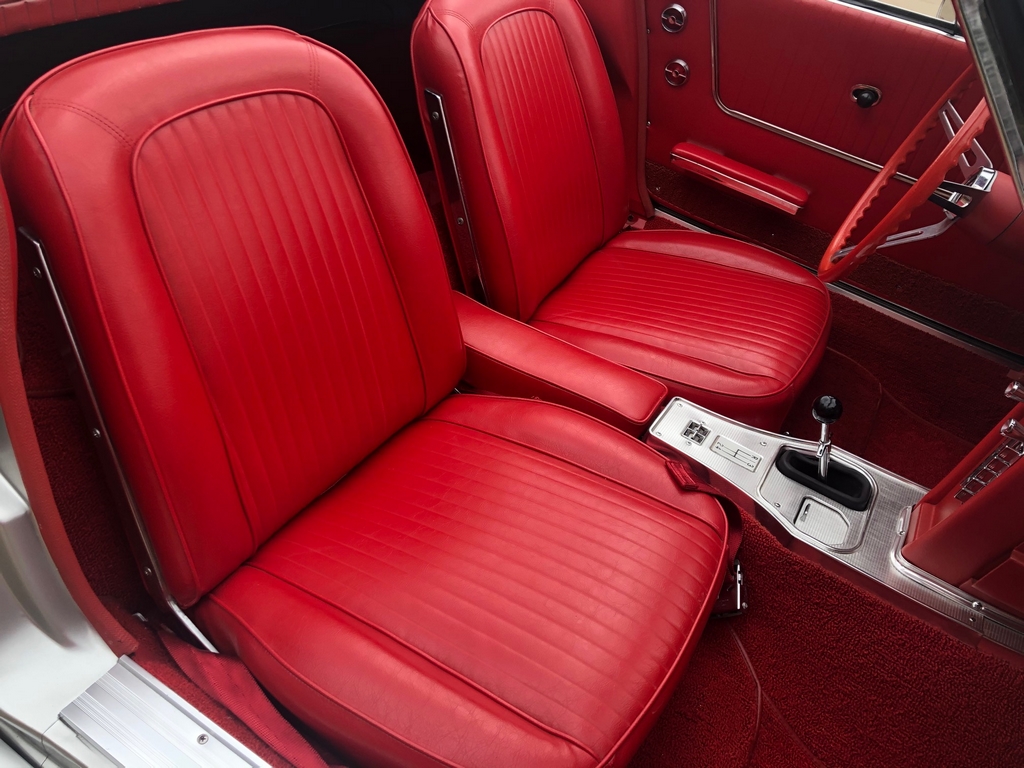 The five-digit odometer indicates that this Corvette has approximately 47,000 miles on the clock, of which the last 1,500 were added by the selling dealership.  Actual mileage since new cannot be verified and is assumed unknown.
At the time of this posting, the car is currently selling for $50,000.00, which is a great value for a car of this vintage and condition!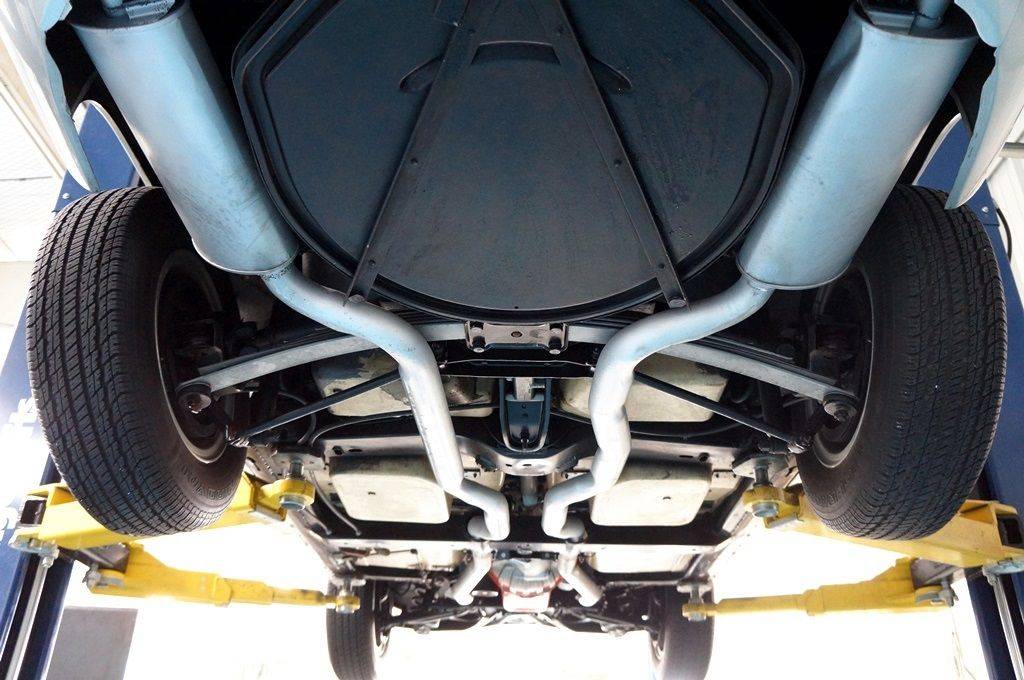 As stated above, the NCRS Top Flight award was awarded at the October 2018 Lone Star Regional meeting of the National Corvette Restorers Society.  The score sheets (included with the sale of this Corvette) shows a total of 748 out of 750 points earned during this event.  We've included a walk-around video for reference which can be viewed below.
You can see the original listing and/or bid on the car by clicking here.
Should you choose to bid on this car, we wish you the best of luck.  Corvsport.com has no professional affiliations with either Bringatrailer.com or the seller of this automobile and has not been compensated in any way for sharing this listing.