FOR SALE: 2008 Corvette ZHZ Edition Coupe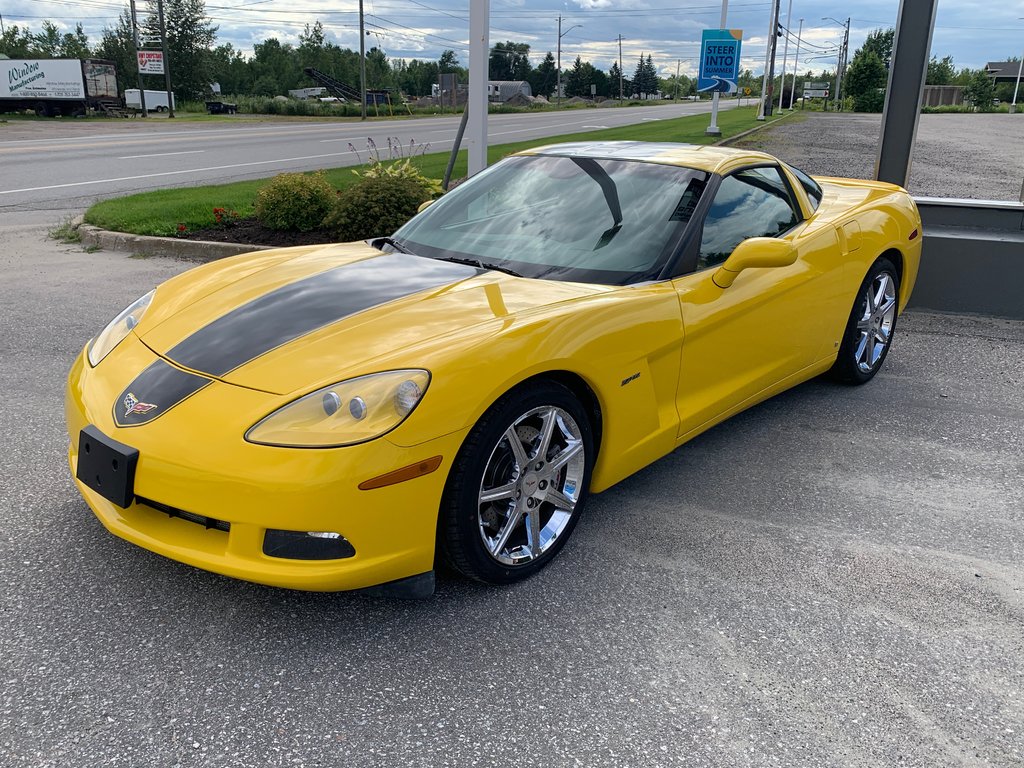 As our readers are aware, we occasionally introduce prospective buyers to cool Corvettes that we find for sale online.  Today, we're pleased to present a clean, low-mileage 2008 Chevrolet Corvette ZHZ Coupe.  This car is for sale at Tremblay Chevrolet Buck GMC in Sturgeon Fall, Ontario, Canada with an asking price of $37,005 Canadian (or approximately $27,934 US (based on current exchange rates at the time of this posting.))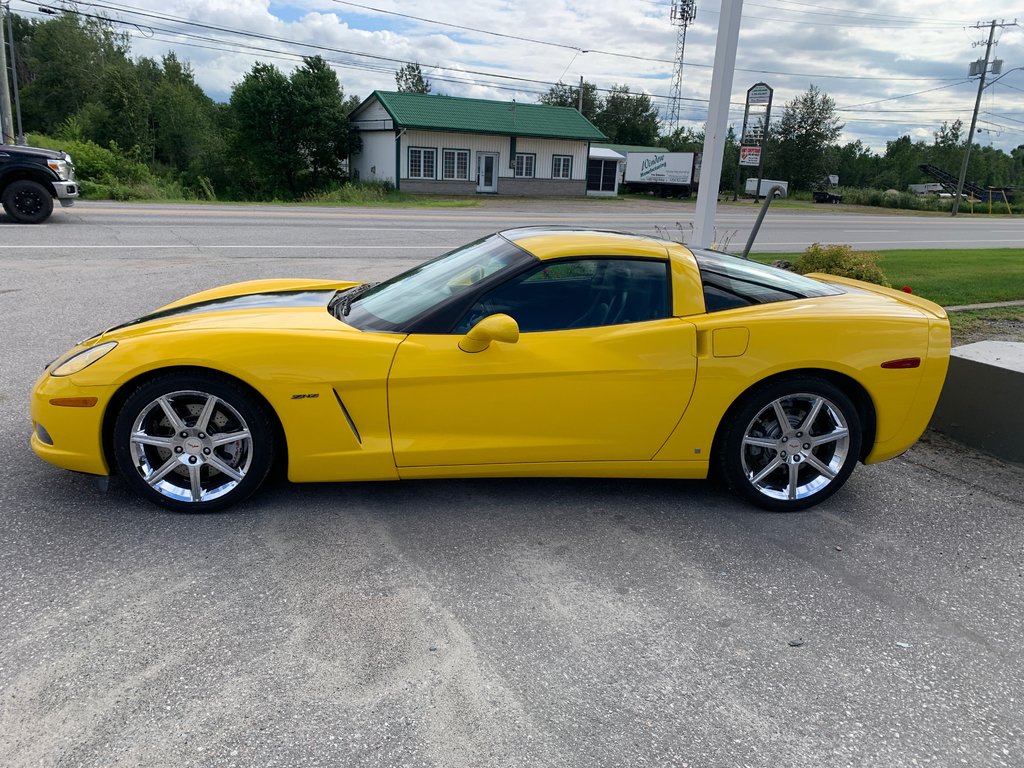 So what is a ZHZ Corvette you ask?  We're happy to answer that for you.  In 2008, the Hertz Car Rental company introduced a series of cars that you could rent as part of their "Fun Collection."  This collection included 500 examples of a well-equipped 2008 Corvette coupe.  These cars featured a six-speed automatic transmission and a dual exhaust mode which unlocked the "maximum fun" of 436 horsepower out of the car's LS3 engine.   The cars came appointed with a number of unique features offered solely as part of the ZHZ package, including a Velocity Yellow exterior offset with a single, black center strip that ran the length of the car.   Every example came equipped with the 2LT Equipment package and the GCA Ultimate Exterior package, the latter of which included a screen mesh package that included specially-designed screen meshing over the side covers, a special mesh grille, and exhaust plate screens, an underhood blanket/lamp, a special graphics package, an accessory spoiler, body-color door handles, and the aforementioned seven-spoke polished wheels (18-inch up front and 19-inch in the rear.)   Lastly, each car received a ZHZ Special Edition option package which included Ebony seats, Magnetic Selective Ride Control, larger cross-drilled brake rotors, and the aforementioned dual-mode performance exhaust and six-speed paddle-shift automatic transmission.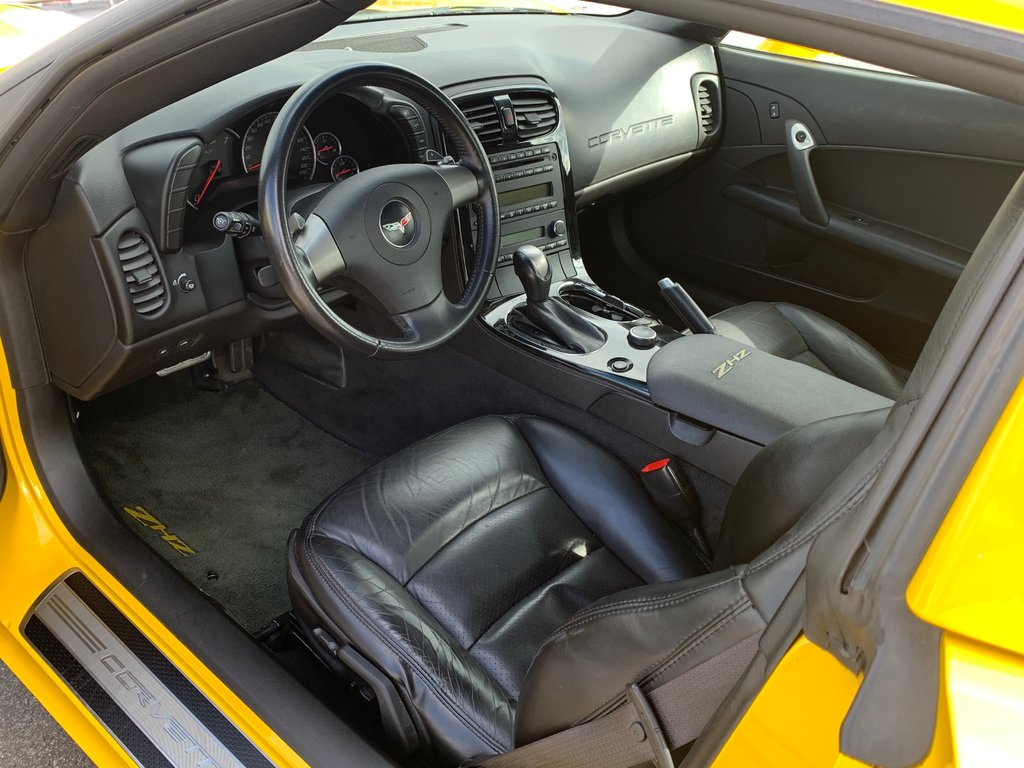 This example features a laundry list of options too long to readily list in its entirety here.  Suffice it to say it has all the goodies a prospective Corvette owner could want, including multi-zone air conditioning, a premium sound system, heated seats, a heads-up display, remote engine start, and much, MUCH more.  More importantly, this car has just 91,502 km (56,857 miles) on the clock, which means it still has a LOT of life left in it.  most LS3 engines can easily do 200,000 MILES without any major work, and we'd expect this car to be no different.  You can visit Tremblay Chevrolet's website for all the details.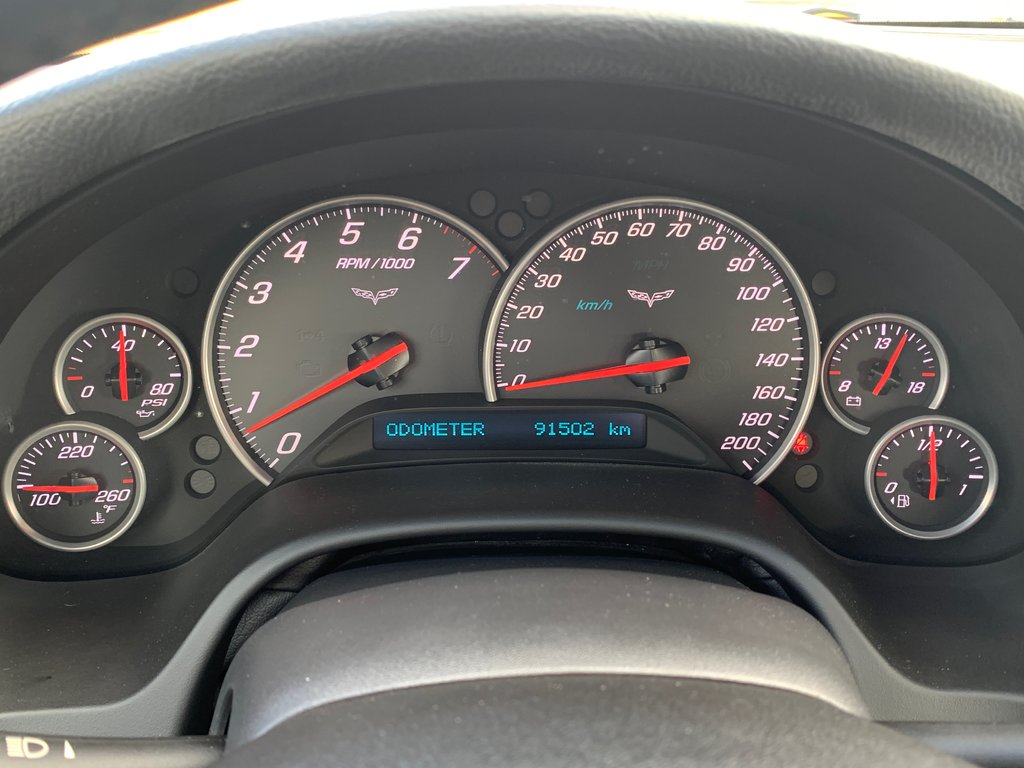 Although we've not been able to evaluate this car ourselves, we will say that the images of the car that have been shared with us (some of which you can see in this article) depict a clean, well-cared-for machine.  Although this car started its life as a rental car (and may have been subject to some of the more aggressive driving tendencies of its renters), it is clear that this car has been babied since becoming the property of its current owner.  Naturally, we would encourage you to check the car out for yourselves before making the purchase, but simply judging the book by its cover, this 2008 Corvette ZHZ cleaned up nicely.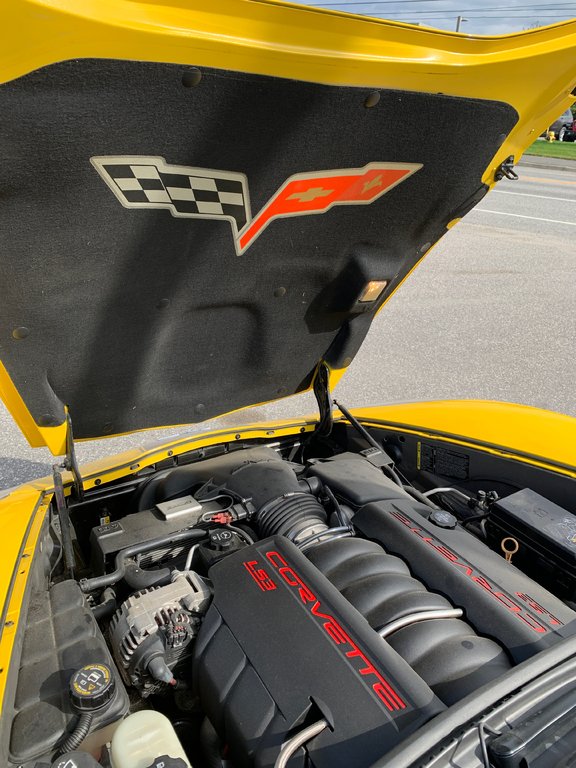 For anyone that would like to learn more about this car, or might be interested in purchasing it outright, you can find the original listing by clicking here.  You can also visit the car at Tremblay Chevrolet located at 15 Front Street, Sturgeon Falls, Ontario, P2B 3L3, Canada.  For anyone considering purchasing this Corvette, the following information has been provided by the dealer regarding the purchase price: Cash purchase selling price ($37,005.00) includes: OMVIC Fee ($10.00). (HST) are extra. Cash purchase selling price ($37,005.00) excludes Globali Registration Fee ($449.00). HST, license, insurance & registration are not included.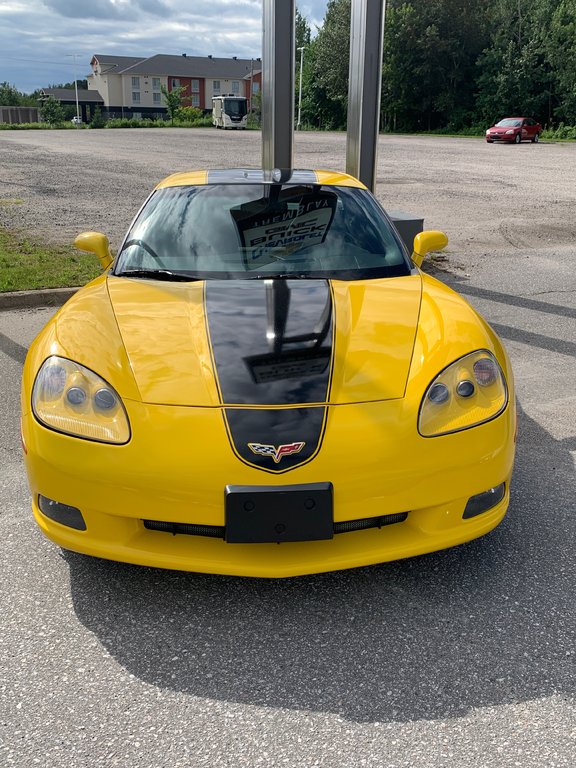 NOTE: Corvsport.com was not compensated in any way for posting this vehicle.  We cannot confirm the accuracy of the information provided to us about this (or any) car.  Should you choose to purchase this vehicle, we strongly recommend that you have it inspected by a licensed GM (Corvette) mechanic before completing the transaction.