For Sale: A Used 2005 Corvette With Low Mileage
We are pleased to present this 2005 Chevy Corvette Coupe for your consideration.  We found this car online while searching for good deals on used Corvettes.  This car is for sale at United Auto Brokers in Marietta, Georgia.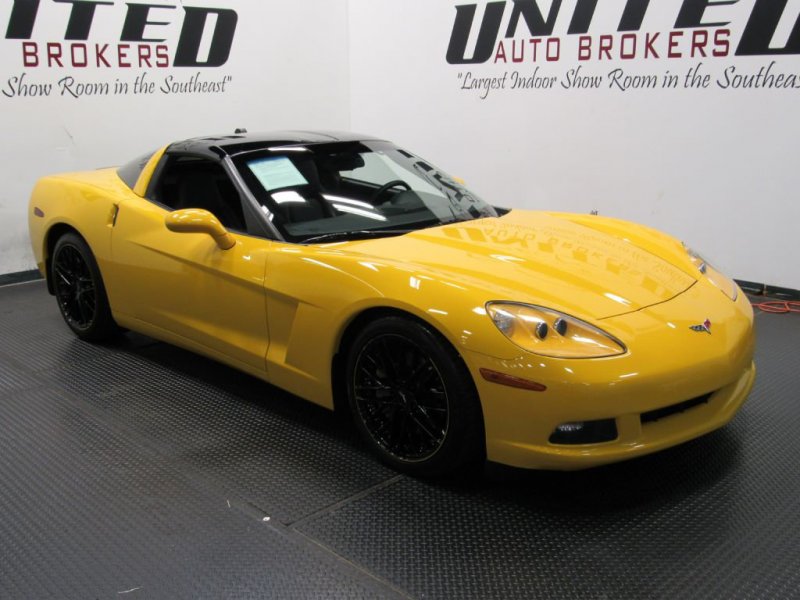 We know the old saying – never buy the first model year of a next-generation Corvette. However, when the C6 was introduced in 2005, it wasn't so much a "next-generation" model as an evolution of the C5.  Truth be told, many of the elements of the car were a carryover from the outgoing fifth-generation Corvette.
Per Chief Engineer Dave Hill, "We had really stretched to upgrade the C5 each year.  We wanted to stretch again and annihilate the compromises we had been living with.  We went at the new one with the idea of 'more exciting' but with a surprising amount of refinement that people wouldn't believe possible at Corvette's performance level.  We wanted once again to exceed expectations, even if not in a clean-sheet way.  But we knew customer expectations would be real high, and we set out to beat 'em all."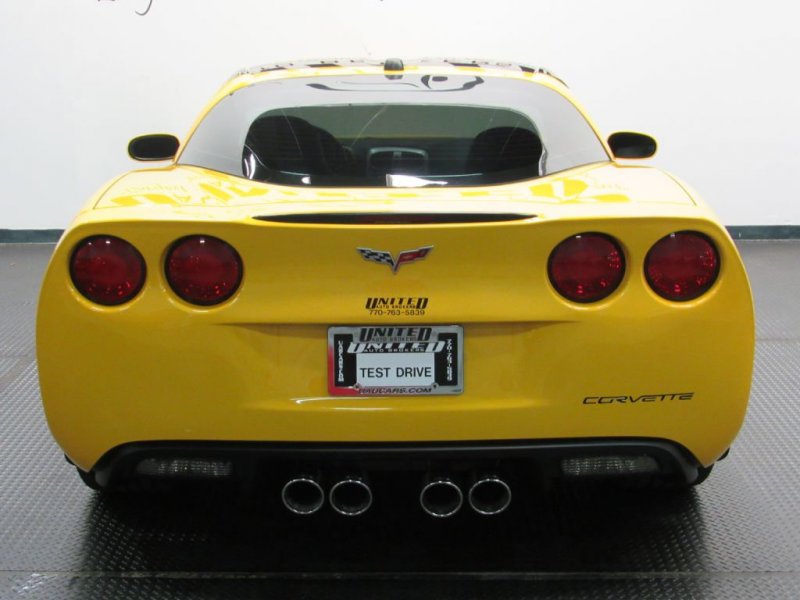 We encourage you to read more about the creation (and evolution) of the sixth-generation Corvette!
With regards to this car, we selected it for your consideration because we believe it is an excellent example of an early C6 Corvette that is affordable on just about any budget.  Moreover, we believe that this car would be an excellent introductory Corvette for someone who has been considering making the purchasing and becoming part of the Corvette community.  The car blends power and performance with more modern handling, ride-comfort and amenities not found on older-generation Corvettes.
Okay, down to details….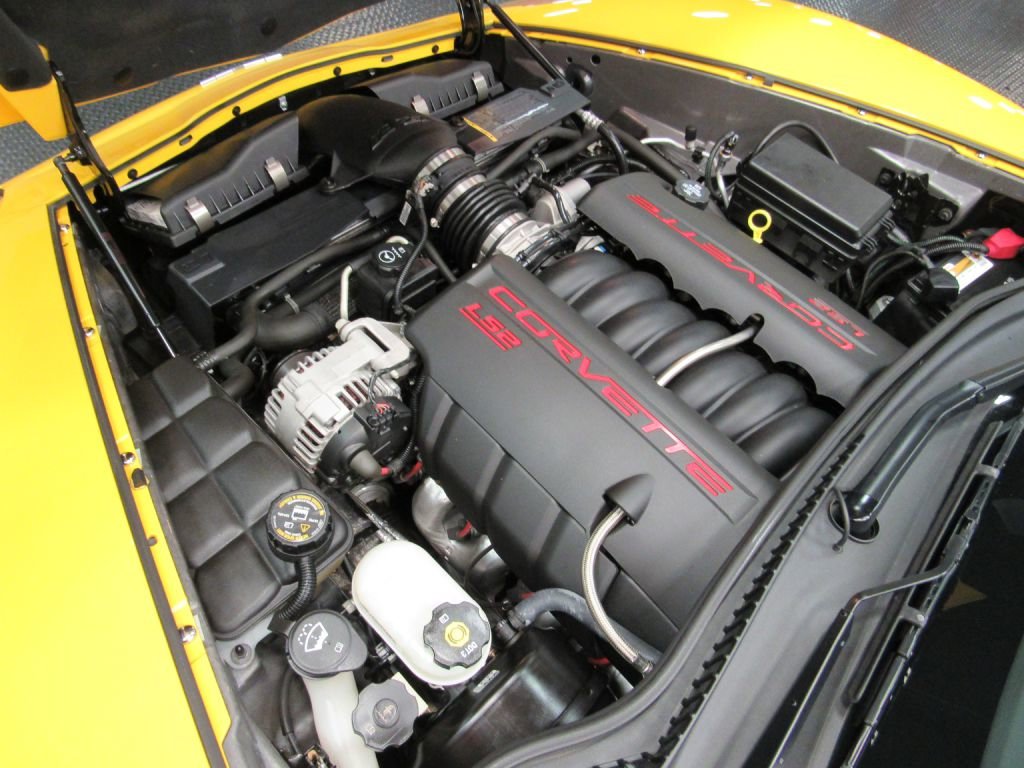 For sale is a 2005 Corvette Coupe finished in Velocity Yellow with a charcoal leather interior.   The car features the 6.0L, LS2 engine rated at 400HP and 400 lb-ft of torque.  Paired to this is a six-speed manual transmission (despite the original postings which indicates the car has a four-speed automatic.)
The car comes very well appointed with a number of desirable features including:
Air-Conditioning
Climate Control System
Cruise Control
Dual Zone Electronic Climate Control System
Heads Up Display
Heated Mirrors
Leather Steering Wheel
Memory Seat Position
Remote Trunk Lid
Tilt Steering Wheel
Tire Pressure Monitor
Power Driver's Seat
Power Locks
Power Mirrors
Power Steering
Power Windows
AM/FM Stereo with Bose System
Anti-Lock Brakes
Daytime Running Lights
Driver's Air Bag
Fog Lights
HID Headlamps
Intermittent Wipers
Keyless Entry
Passenger Air Bag
Rear Defogger
Roll Stability Control
Security System
What makes this Corvette particularly desirable (in our opinion) is the fact that it only has 42,173 miles on the odometer.  Considering that this Corvette is 15 years old, it has averaged less than 3,000 miles per year which is a strong indicator that this car was a weekend cruiser.  Moreover, judging from the pictures, it is clear that this Corvette was well cared for.   The car is listed for $18,500 at United Auto Brokers.com.  It is currently located in Marietta, Georgia (at their storefront there.)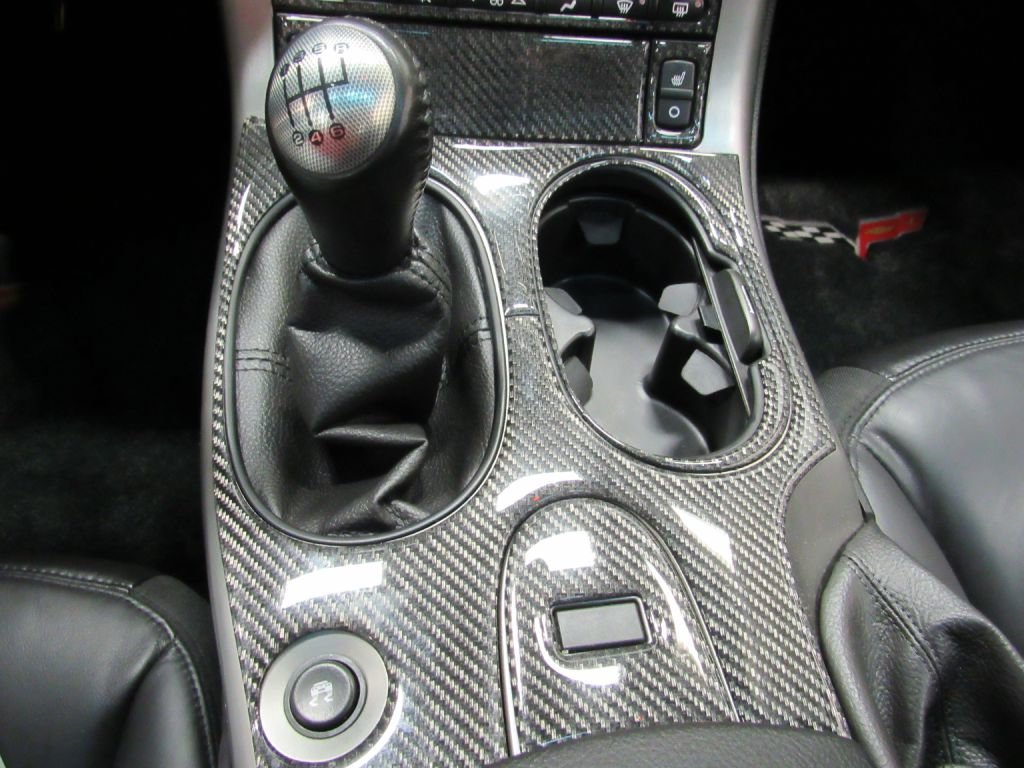 If you are interested in knowing more about this Corvette, you can contact the dealer by clicking here, or by calling 770-763-5839.
As always, it should be noted that Corvsport.com is not compensated in any way to promote this vehicle.  We just believe that good Corvettes deserve to find good homes.