This 1996 Grand Sport Is About As Clean As You'll Find In Today's Marketplace
We haven't had the opportunity to showcase the fourth-generation Corvette on this website as often as we'd like, but we've found one – a 1996 Corvette Grand Sport – that definitely demands your attention.
This 1996 Corvette Grand Sport is being sold by Vanguard Motor Sales in Plymouth, Michigan.  The car, which can also be found on Ebay, is essentially new with just 3,912 miles on the odometer.  The car started life in Georgia after being purchased by its first owner.  The car was then sold to a second owner in North Carolina before finding its way north to Michigan.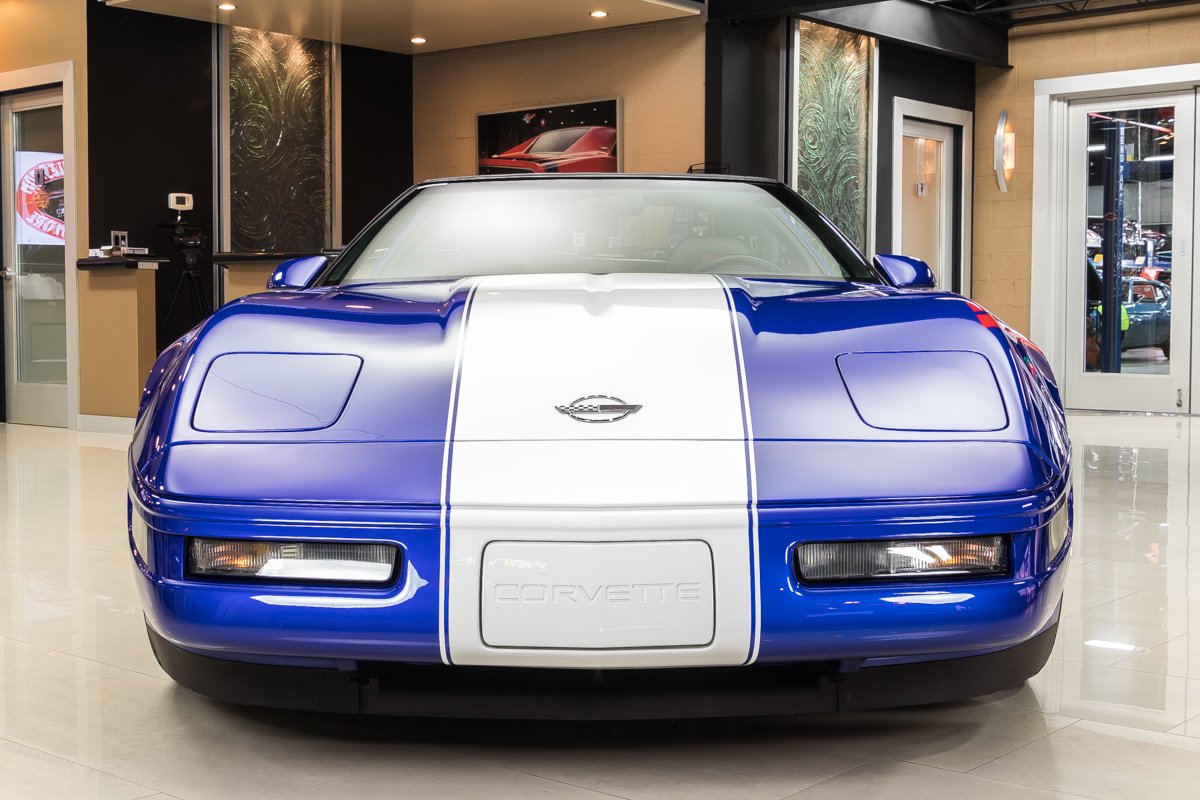 It features an LT4 V8 engine rated at 330hp mated to a ZF six-speed manual transmission.  It is equipped with four wheel disc brakes, seventeen-inch front and rear wheels.  The car is equipped with 275/40R17 tires in the front and 315/35R17 tires in the rear.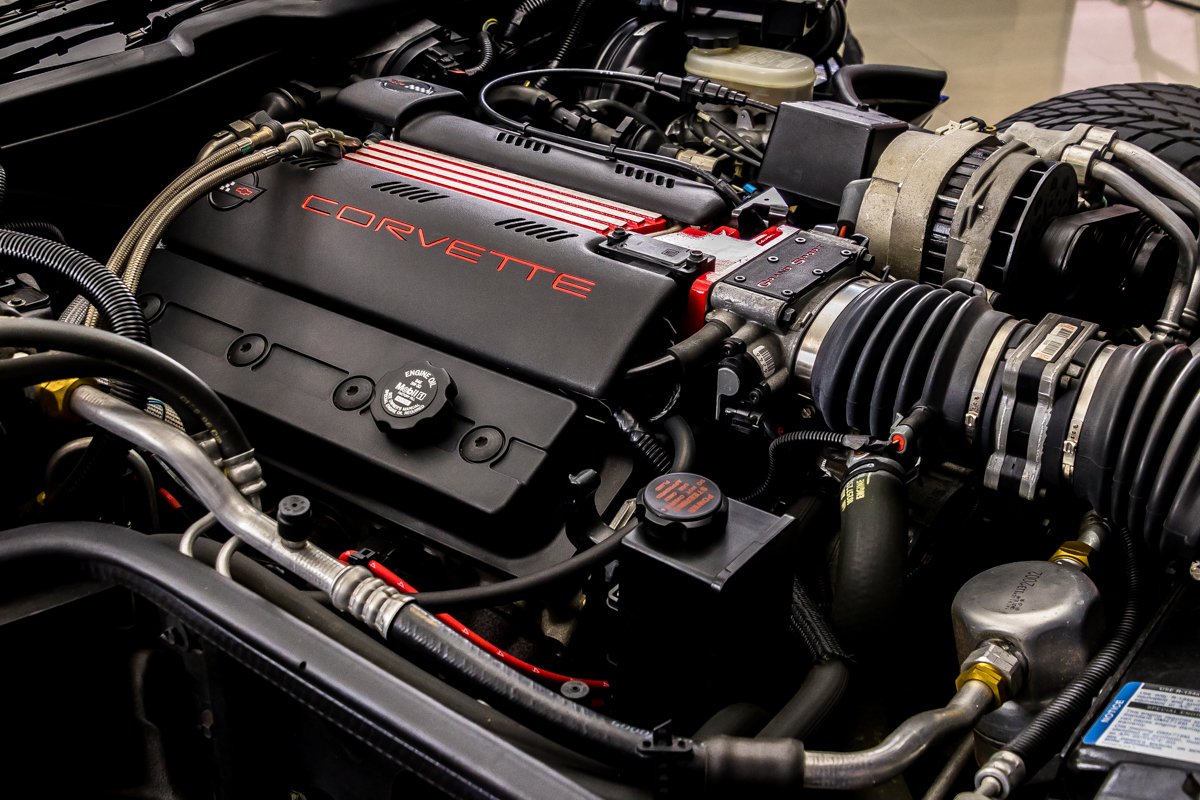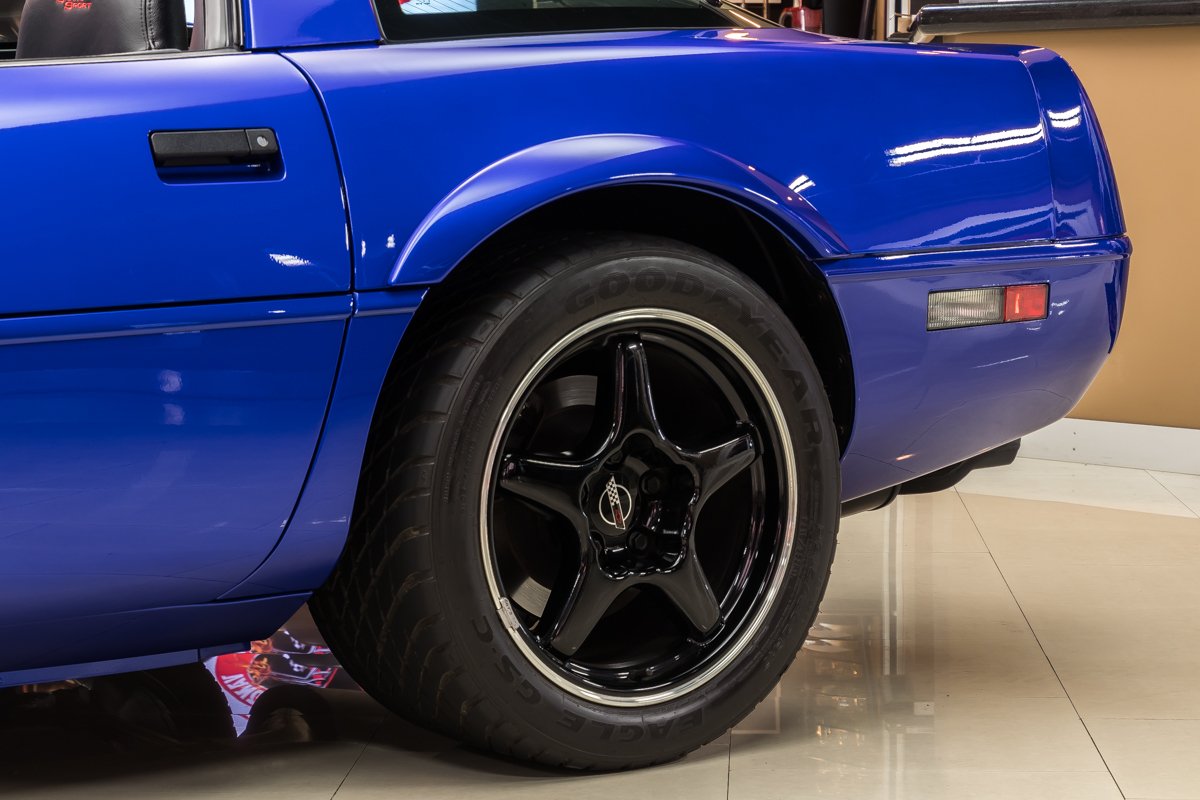 Outwardly, the car's paint is phenomenal with clean lines throughout the entire body.  All of the car's badging is in great condition.  The doors operate nicely and the door jams are clean.
What makes this car so much more impressive is that the car is just as clean underneath.  Where so many Corvettes have scratches and road rash on the nose of the car, this Grand Sport is clean, with fresh paint beneath.  All of the car's aluminum still looks fresh and shows no indication of surface rust.  All of the exposed components – from fuel and brake lines to control arms – are in excellent condition (see pics for details.)
The car's interior is also in excellent condition, with clean carpeting, excellent leather upholstery that still looks new and near-factory condition dash panels, headliner, seatbelts, etc.  This car came fully equipped with all of the options available that year including selective ride control, fully adjustable driver and passenger seats, AM/FM stereo with cassette (hey, its what was available in 1996!), a fully operable hybrid analog/digital dashboard and much, much more.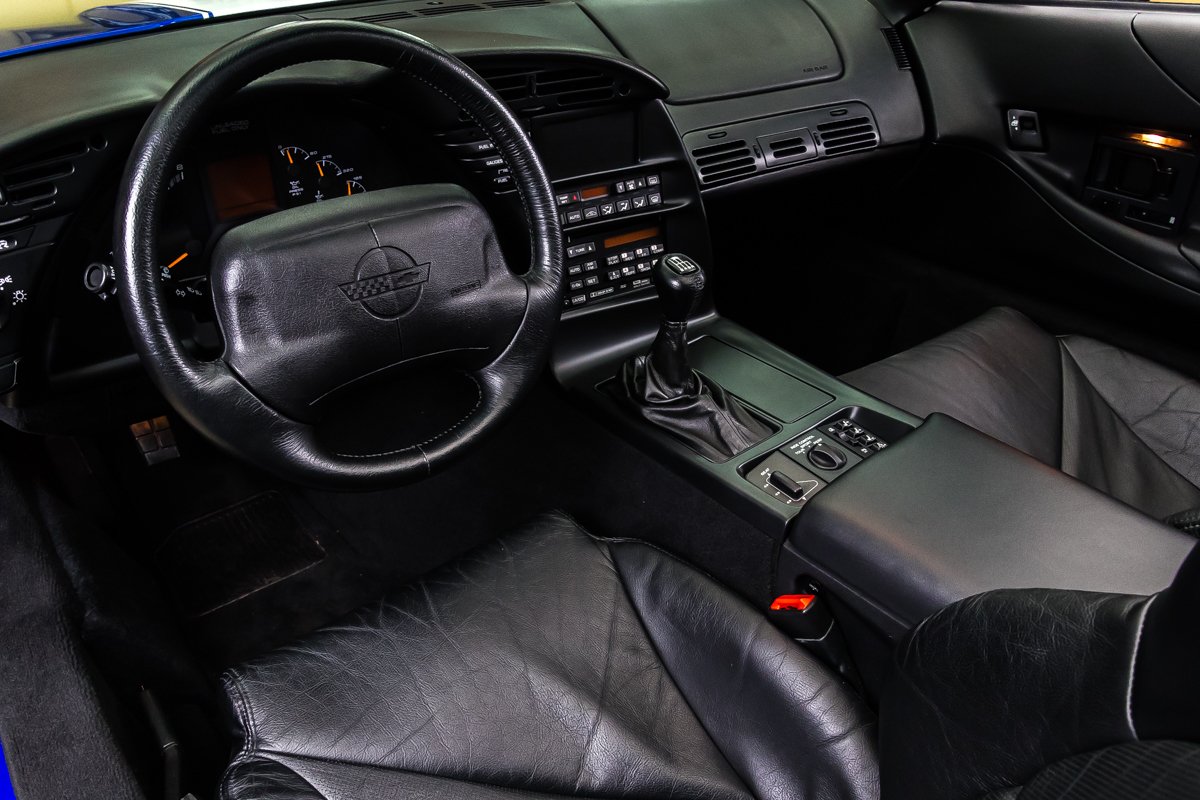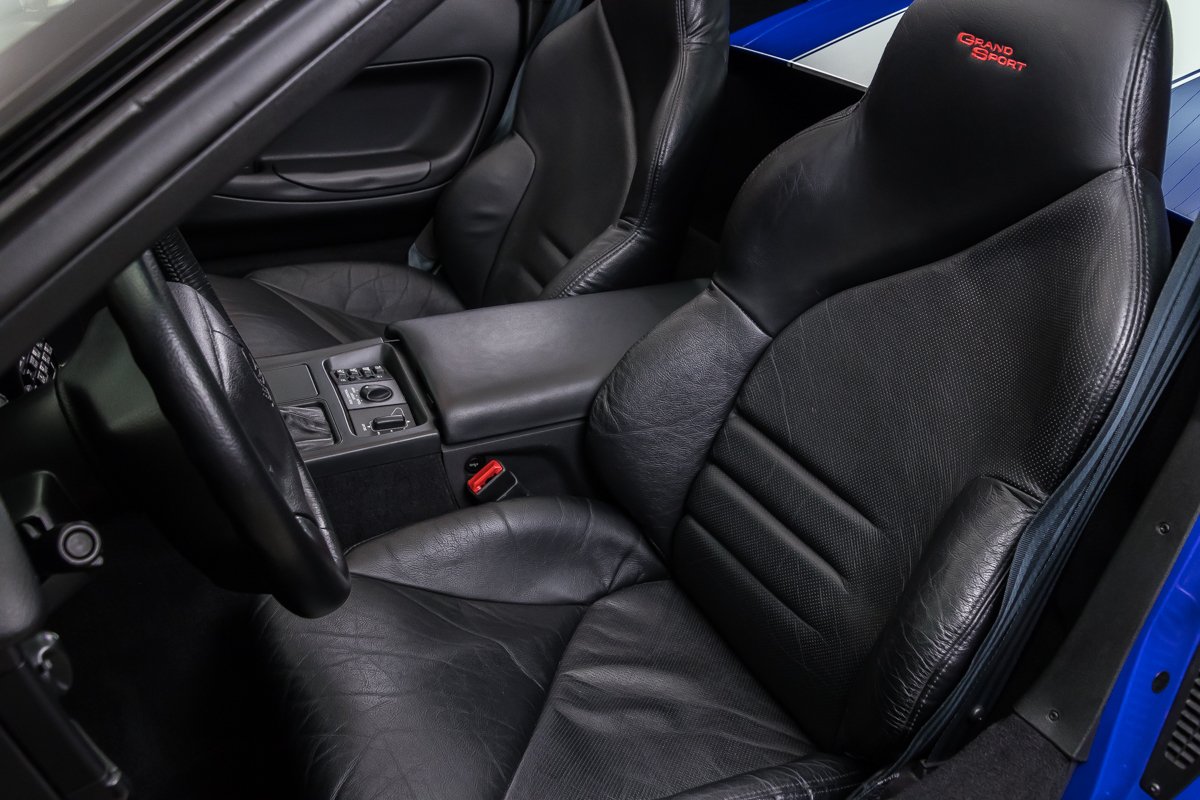 All of the documentation for this Grand Sport is included in the purchase. Everything about this Corvette appears to be amazingly clean inside and out. Per the listing on Ebay, this car has never seen rain or snow and it has always been kept indoors.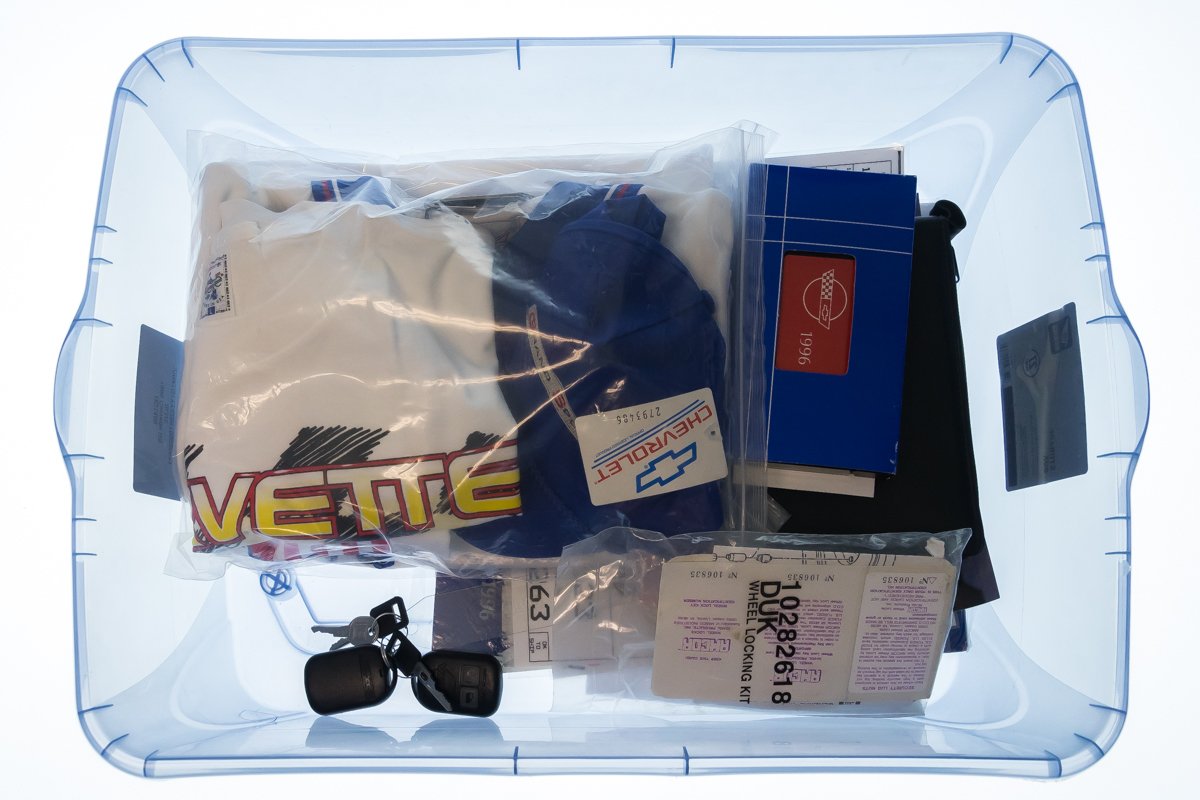 This car is listed on Ebay and at Vanguard Motor Motor Sales for $42,900.00 (or best offer on Ebay.)  Vanguard offers a number of financing options and can assist with having the car transported if needed.  We have included the links to the original listings (above).  It is important to note that Corvsport.com does not receive any type of compensation for sharing this posting. 
If you are looking for a beautiful example of a 1996 Corvette Grand Sport, we believe you'll find few better than this one.