For Sale: Ultra-Low Mileage 1978 Corvette Pace Car!
When it comes to third-generation Corvettes, the 1978 Corvette Pace Car is one of the most popular late-model examples out there!  From a collector's standpoint, owning one of the original Indy Pace Car replicas is a definite must-have, and we've found one that is sure to impress.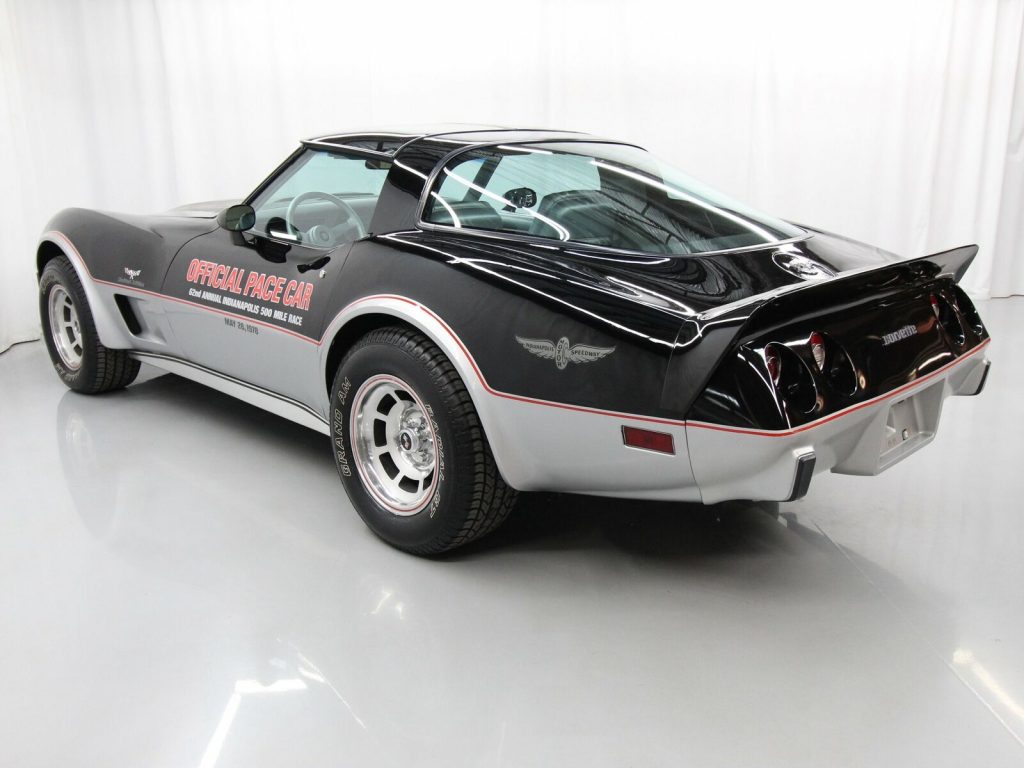 We found this 1978 Corvette Indy Pace Car at Duncan Imports & Classics.  With two locations – one in Nashville, Tennessee and one in Christianburg, Virginia – Duncan Imports & Classics primary mission is "to provide customers and car collectors with a fair, friendly and fun experience when buying a hard-to-find Japanese Import car, a right-hand-drive Japanese minitruck, classic antique car or muscle car."  This 1978 Corvette Pace Car is located at their Nashville facility.
To commemorate Corvette's 25th anniversary, Chevrolet had negotiated with the Indianapolis Motor Speedway to allow a modified Corvette to serve as the pace car for the 1978 running of the Indianapolis 500.
The car featured a special, two-tone paint scheme of black over silver metallic with a bright red pinstripe between the two paint colors.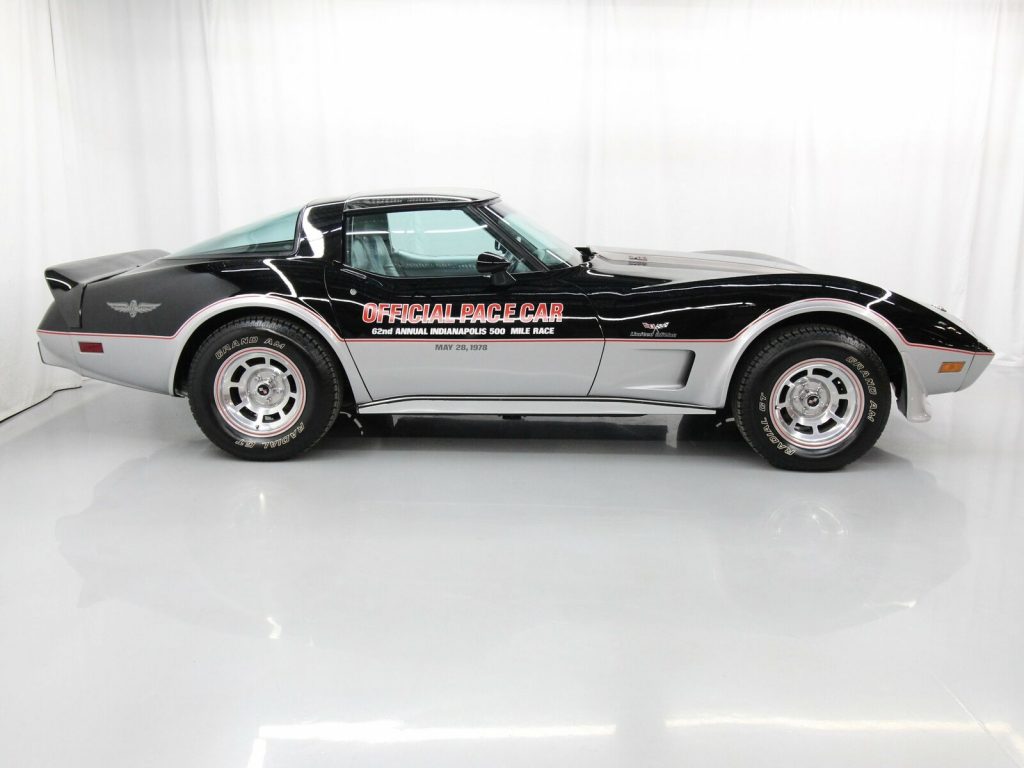 The Corvette Indy Pace Car also featured a front and rear spoiler, both of which added a more dramatic appearance to the car, though neither offered much in the way of additional downforce (or other functionality.)  The front spoiler was similar to the one installed on the 1978 Pontiac Trans Am.  It wrapped under and around the front of the car, blending into the wheel wells.  The rear spoiler, on the other hand, curved down at its outbored ends to meet the bodysides of the Corvette.
The interior of the Corvette Pace Car was directly influenced by Bill Mitchell and featured either full silver leather or leather and gray carpeting.  Chevrolet introduced a new, thin-shell seat design that featured more lumbar support.  Although these seats were originally slated for the 1979 model, the development program was accelerated so that these new seats could be introduced as part of the 1978 Pace Car package.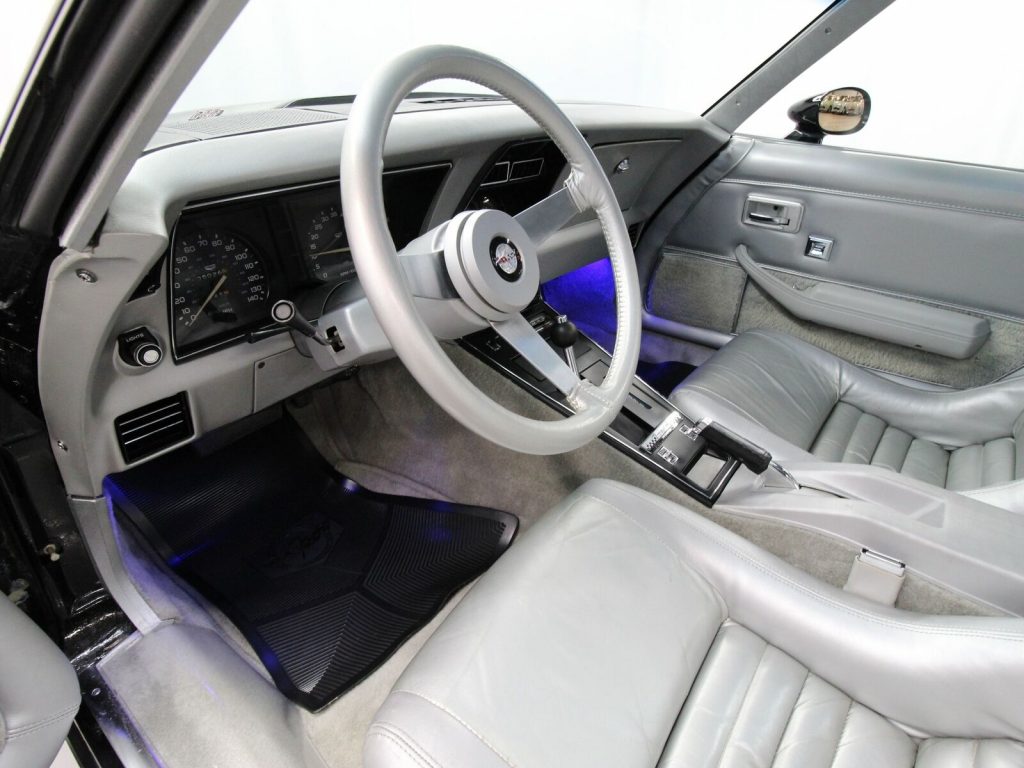 Chevrolet initially decided that they would produce 2,500 Indy 500 Pace Car replicas or 100 cars for each year of Corvette's production since 1953.  Each of these cars would be sold on a "first come, first serve" basis.
However, as Chevrolet already had 6,200 established dealerships at the time, it was quickly decided that a minimum order of 6,200 units should be built so that each showroom could have at least one.  As such, the Indy Pace Car Replica Corvette actually accounted for 15 percent of all the Corvettes manufactured that year.
This 1978 Corvette came equipped with the L82 5.7 liter engine rated at 260 horsepower paired to an automatic transmission.   What makes this car such an amazing find is that it has just 5,056 actual (documented) miles on the odometer (at the time of this publication)!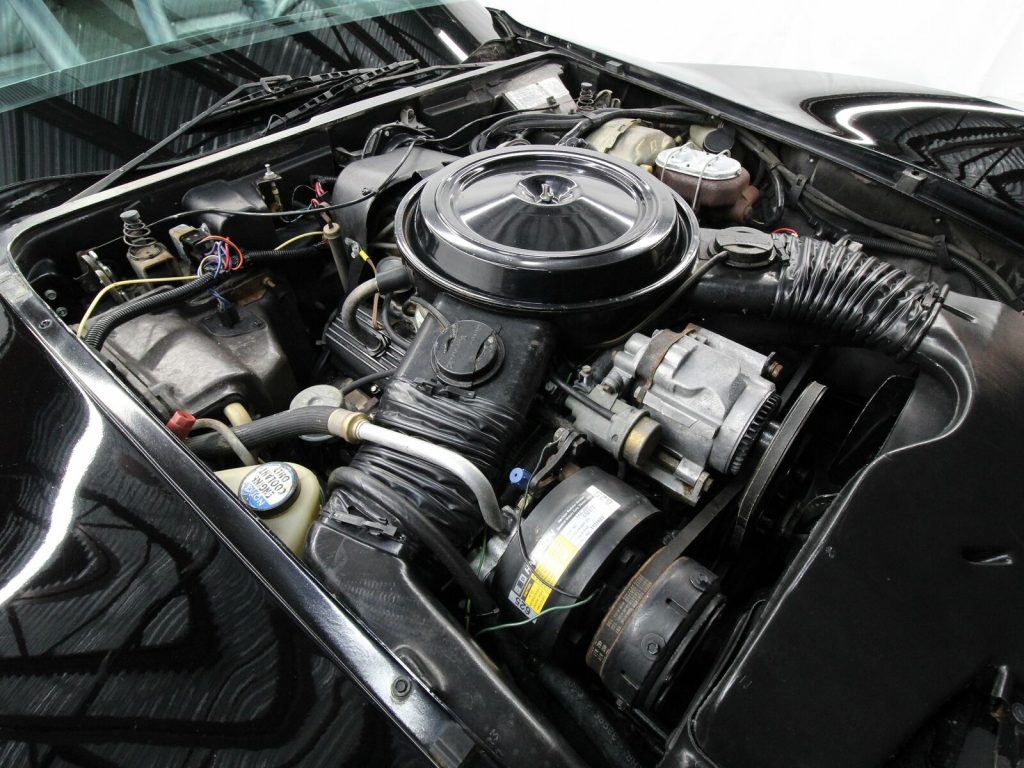 This car comes with a lot of cool features including:
Factory-tinted glass T-Tops
Power windows
Power locks
Factory air-conditioning
Rear window defogger
Tilt steering
This Corvette's factory stereo head unit was replaced with a Pioneer DXT-X2669UI AM/FM with CD and MP3 player.    This aftermarket stereo includes an aux input, making it adaptable for use with an Iphone or similar smartphone device.  Additionally, the factory footwell lighting has been replaced with LED blue lighting.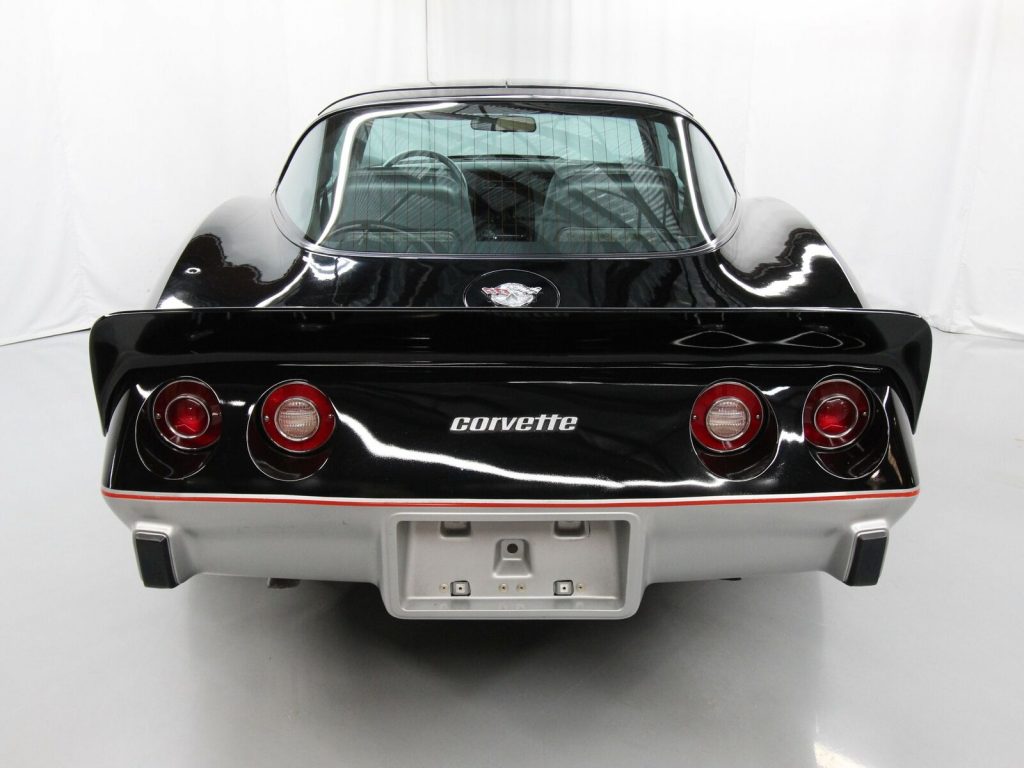 Duncan Imports and Classics currently has this Corvette listed at $29,900.  Based on our research, this price may be a little high for this car, although the low mileage on this car's odometer definitely increases its value.  Per Hagerty.com, this car's value, assuming Concours (excellent) condition, should be around $27,600.  However, per their Ebay listing, the seller may be motivated as they will entertain a "best offer" on this car.  Given the current challenges with our economy, there may be some decent room to negotiate.  Either way, given the low mileage and the overall condition of this car, it's definitely one to watch.
If you are interested in seeing more pics of this Corvette, or if you are considering making a purchase, you can find the listings for this 1978 Corvette Pace car by clicking on either of these links: Ebay / Duncan Imports and Classics website.
Should you choose to bid on this car, we wish you the best of luck.  Corvsport.com has no professional affiliations with either Ebay or the seller of this automobile and has not been compensated in any way for sharing this listing.