This Is As Good As It Gets – An Original 1953 Corvette For Sale!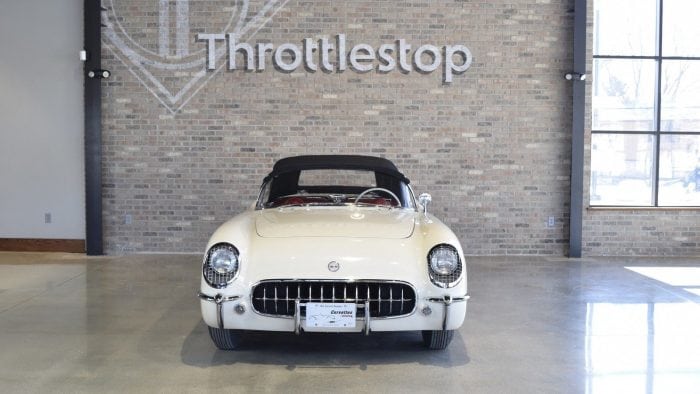 When it comes to rare finds and collectible cars, there are few examples out there more unique than an original 1953 Corvette!  And it just so happens that the Throttleshop, located in Elkhart Lake, Wisconsin has one of these amazing machines for sale on Ebay!
The 1953 Corvette marked the first year of production for America's Favorite Sports Car, and this first-year entry was an important milestone in GM's rich history.  It was the first major American car to be manufactured using all-fiberglass body panels.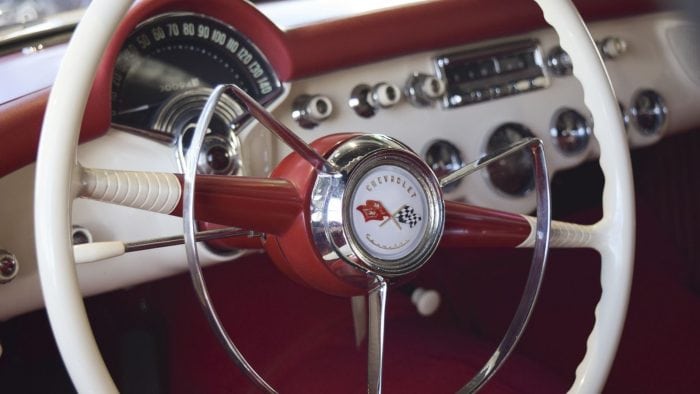 This example is unit number 76 of just 300 Corvettes built in that first year.
This Corvette was fully restored by renowned Corvette experts Lloyd Miller and Steve Newsom.  It was restored back to factory and NCRS (the National Corvette Restorers Society) specifications. It has since received the Top Flight Award from NCRS – an achievement not easily earned as its exacting standards make winning such high recognition a challenge for even the best Corvettes around the world.
Per the NCRS Website:
This award was created by the National Corvette Restorers Society in 1974 to recognize cars that have been preserved or restored to the highest level of achievement through the NCRS Flight Judging Process. These cars have to achieve 94% or above of 4500 available points to earn "NCRS Top Flight" in a rigorous judging process of Operations Check, Exterior, Interior, Mechanical and Chassis Judging. As of today 22,019 have gone through NCRS Flight Judging in attempting to earn this important mark of superiority, 16,379 have actually earned it.
This 1953 Corvette includes all of the original factory options including a heater and a signal-seeking AM radio.  The car is an all-numbers matching car.  This distinction is well documented, ensuring that this car is the real-deal.  It is of museum/collector quality and definitely worth considering for the serious collector.
The car is located at the Throttleshop's main facility located at 20 Victory Lane, Elkhart Lake, Wisconsin, 53020.  If you wish to contact them directly, you may do so by calling them at (920) 876-2277.  You may also check out their original Ebay posting by clicking here.
If anyone happens to purchase this car, we would welcome the change to interview you for our website.  Please drop us a line on our Facebook page.  If you happen to own another 1953 Corvette, we'd love to hear from you too!!