CORVETTE RACING AT WATKINS GLEN: Steamy Runner-Up for Garcia, Magnussen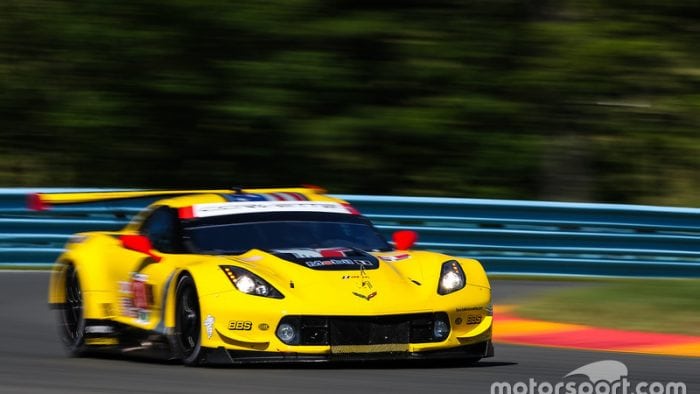 WATKINS GLEN, New York (July 1, 2018) – Corvette Racing endured one of its most trying races in recent memory Sunday, and the team was rewarded with a runner-up finish by Antonio Garcia and Jan Magnussen in the Sahlen's Six Hours of The Glen.  The No. 3 Mobil 1/SiriusXM Chevrolet Corvette C7.R led 30 laps at Watkins Glen International as the squad soldiered through record-setting heat in the Finger Lakes region of New York.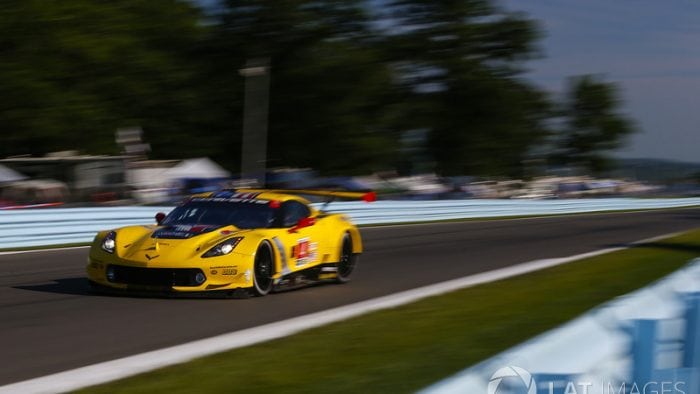 The result moves Garcia and Magnussen to third place in the GT Le Mans (GTLM) points standings in the IMSA WeatherTech SportsCar Championship. Chevrolet stands third in Manufacturer points heading into next weekend's race at Canadian Tire Motorsport Park just outside Toronto.
Oliver Gavin and Tommy Milner also spent considerable time out front Sunday in the No. 4 Mobil 1/SiriusXM Corvette and ultimately finished fifth in class.
"The Corvette drivers, crew and engineers executed their race plan in extreme conditions with the same never-give-up effort that has defined this program for the last 20 years. We picked up some critical points in the Driver and Manufacturer standings with the top-two finish. It's always great to race with the support of so many Corvette owners here at Watkins Glen in the Corvette Corral and watching around the world.  We can't wait to race at Canadian Tire Motorsports Park Motorsports Park next weekend." -Jim Campbell, Chevrolet U.S. Vice President, Performance Vehicles and Motorsports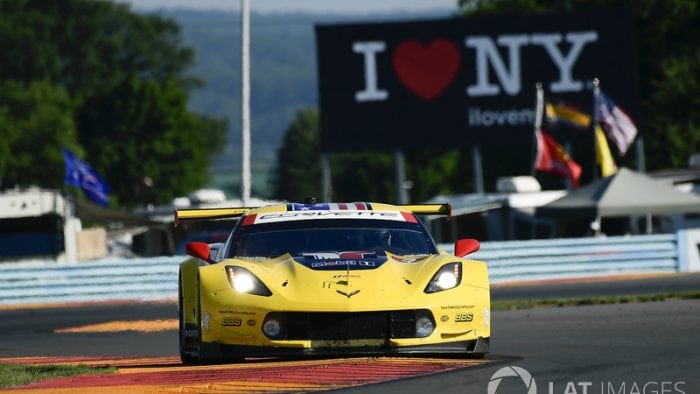 Sunday's race featured multiple strategies over the six hours as the two Corvettes started from third and fourth. The pair of cars couldn't match the pace of its four strongest competitors, but the race's second half saw Corvette Racing makes its move to the front.
Magnussen began the push with a strong second stint that saw him manage his fuel enough to be the last GTLM car to pit just before the three-hour mark. By going a lap longer on fuel, it meant the No. 3 Corvette needed less fuel than its competitors 30 minutes later and moved from sixth to third.
The same caution period saw Gavin move into the lead in the No. 4 Corvette as he was able to make a pit stop just before the yellow flag came out and the pits closed. He and Milner traded single stints throughout, and both Corvettes were in position to challenge for the race lead when the final caution period ended with nearly 40 minutes left.
Corvette Racing is back in action this weekend at Canadian Tire Motorsport Park for the Mobil 1 SportsCar Grand Prix. The race will air at 4 p.m. ET on FOX Sports 1 and live on the FOX Sports Go app. Streaming in-car footage along with live audio coverage of practice, qualifying and the race from IMSA Radio is available on IMSA.com.
In Their Own Words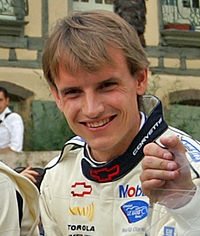 ANTONIO GARCIA, NO. 3 MOBIL 1/SiriusXM CHEVROLET CORVETTE C7.R – SECOND IN GTLM: "I think we had very close to a perfect race. You'll always look back and think about things we could have done differently. I had fuel reserve for the last six laps or so. I don't know how much fuel we were able to use at the end so maybe that didn't allow us to go as hard at the end. We had to play it more conservative just in case. Perhaps we would have been able to be more aggressive and race the Fords harder. Thinking about where we have had lately and where we have been in practice and qualifying… to be fair we weren't dreaming about a win. We wanted a good result, and today was almost a win where we led a lot of laps. We can't be upset or depressed by second place. That's a top job and result for everyone at Corvette Racing."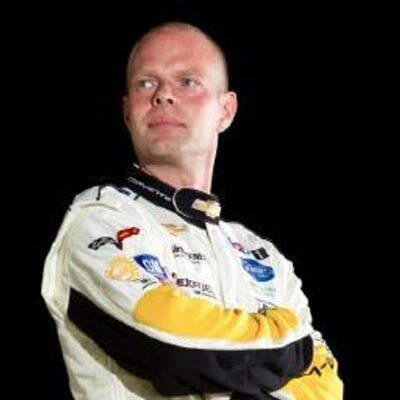 JAN MAGNUSSEN, NO. 3 MOBIL 1/SiriusXM CHEVROLET CORVETTE C7.R – SECOND IN GTLM: "It was a tough race in many areas. The heat was a problem. The double stint early for me was not easy, but I have to say I liked the car all the race. But there at the end, we just didn't have the pace when it mattered so we'll work a little harder on it. Antonio did great in the heat and trying to get the Michelin tires to last – a fantastic job. The team did, as usual, everything they could in the pits to try and improve our position which they did. But second was all we could get out of it today.  I'm very happy with that for the points… fantastic. But after six hours of sweating, you want to win."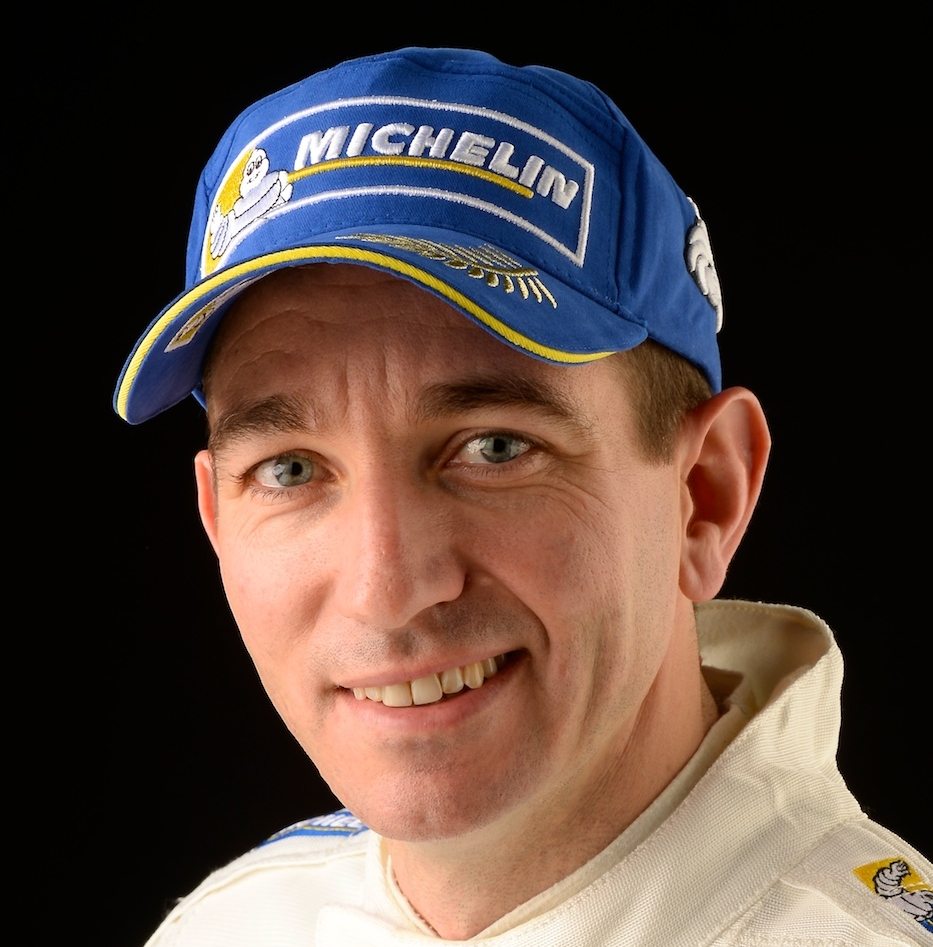 OLIVER GAVIN, NO. 4 MOBIL 1/SiriusXM CHEVROLET CORVETTE C7.R – FIFTH IN GTLM: "The race had a lot that happened. It was brutally hot, and that was pushing everything to the limit whether that was the tires, the car, the brakes, the crew, the drivers…  At points today we were over the limit with some of those things. It was a real battle out there today just to get through to the finish. Tommy did a fantastic job there at the end just to get the car home. Fifth points… is that where we wanted to be? Absolutely not. We want to be up there at the sharp end battling for the victory. But it wasn't our day. We need to go back and look and see what we can do better. I'm glad that Tommy made it through unscathed as we leave here. It's also good to see the sister car on the podium and get some good points for us."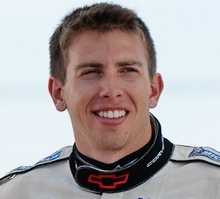 TOMMY MILNER, NO. 4 MOBIL 1/SiriusXM CHEVROLET CORVETTE C7.R – FIFTH IN GTLM: "The two Fords at the start were definitely the quickest, and the Porsches were strong. Our qualifying position stymied them early. It was a phenomenal job by the 3 Corvette guys to hold on to second place at the end. Both the Porsches had a little bit of pace on us. We were struggling at the end with the brakes, so it took me a little bit to figure how to drive the car with the brakes in that condition. It's something to look at for the future and see why we struggled there. Fifth isn't too bad, but it's a little frustrating when you're a little further up for a good chunk of the race and things fade at the end."