By now, we've all heard that Corvette Racing, at least the factory-backed team we've come to know and love over the last twenty-plus years, is hanging it up at the end of this season.  While we're all anxious to learn what comes next for the incredibly competitive race teams, we know this much for certain – Corvette Racing is leaving NOTHING on the track this year.  In a season filled with wins and podium finishes, including a class win at the 2023 Le Mans, this weekend's series of races may be one for the record books – at least from the vantage point of the Corvette Racing teams competing in both IMSA and WEC.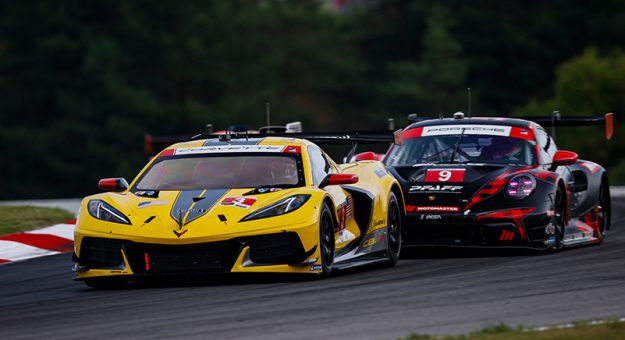 Let's start with the win that drivers Jordan Taylor and Antonio Garcia scored at the IMSA WeatherTech SportsCar Championship in GTD PRO at Sunday's race at Canadian Tire Motorsports Park.  It marks the first time the team has had a victory since their run at Sebring in 2022, and man was the victory sweet!  On the other side of the world, drivers Ben Keating, Nicky Catsburg and Nico Varrone finished fourth in the FIA World Endurance Championship (WEC) 6 Hours of Monza.  However, it isn't where they finished at that event that matters so much as its what the points earned by finishing that race means for the team.  Given the team's previous victories at Sebring, Portimão and in the 24 Hours of Le Mans, the trio of drivers have secured the GTE-AM championship with two race left to run!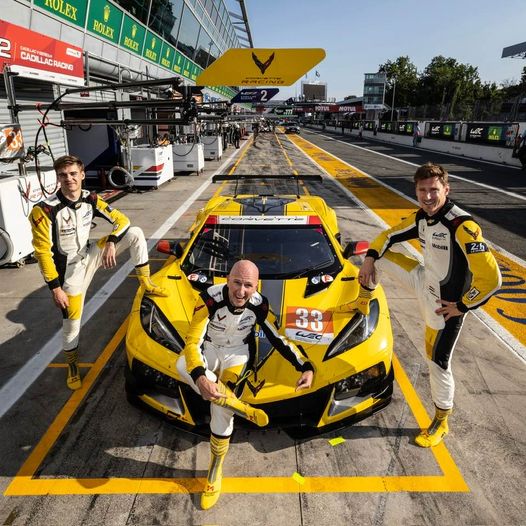 After their win at Mosports Park, Jordan Taylor made the following statement about their podium finish. "A very good day. I don't think it could have gone much better.  We have our remote ops here as well, so during our pre-race meeting and warmup we were listening to their intercom and what was going on there. (Chief Engineer) Kyle Millay is usually on the WEC side, but he came here this weekend and they were still talking to him here during our pre-race meeting about strategy for there. It's a team effort from both sides. Nicky texted us just now saying that they were on our intercom during our race. It's one big family. They've obviously had an unbelievable year winning as much as they did – winning Le Mans and able to clinch the championship, so I think it was a good decision for Corvette to stay in the WEC to execute that championship and open up some doors for the future."
The No. 77 Dempsey Proton Porsche 911 RSR-19 driven by Christian Ried, Mikkel Pedersen and Julian Andlauer earned the GTE-AM class victory on Sunday at Monza, but it was Corvette Racing claiming the bigger prize with its season title.  GM Sports Car Racing Program Manager Laura Wontrop Klauser was at Monza to see the team clinch their WEC GTE-AM title.  As with the rest of the Corvette Racing team, she was elated by the combined success of both the IMSA and WEC teams.
"I can't think of a better weekend for Corvette Racing," Klauser declared. "A World Championship in the WEC and a race win in IMSA on the same day is something we all will remember. It shows how strong this program is in both series and how much both sides work together to get the most out of these Corvette race cars. I'm incredibly proud of both the No. 33 and No. 3 Corvette teams on this unbelievable day."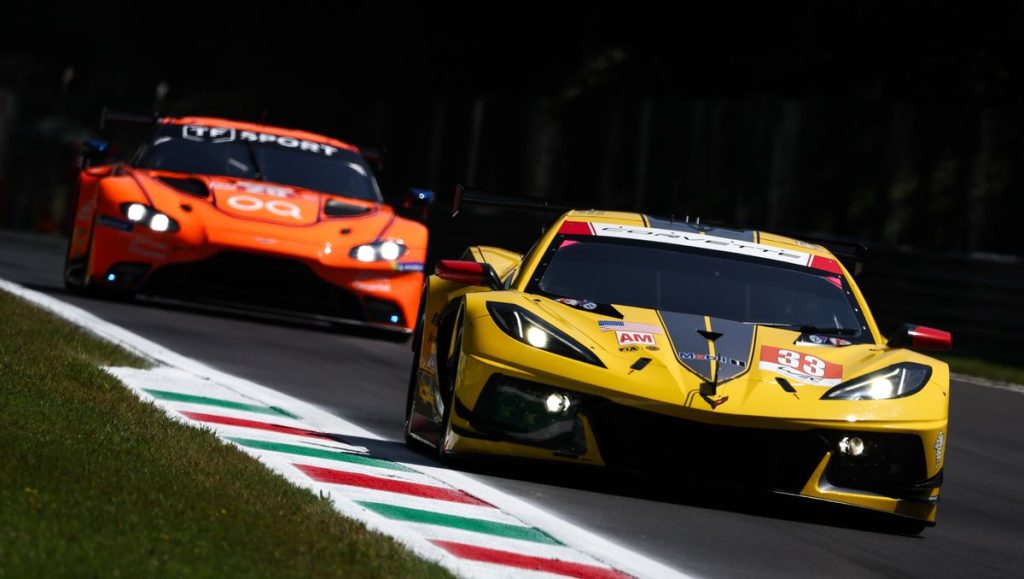 Driver Ben Keating, the defending GTE-AM champion and 2023 driver for the Corvette Racing program (after WEC eliminated the GTE-PRO class at the end of last season), shared his thoughts on clinching the WEC championship. "I've said it over and over, but in this championship and in each one of the five races we've had, it has been a true team performance overall. You win as a team and you lose as a team, but we've also been lucky in quite a lot of places."
Keating added "It's just been a magical season." The same sentiment was echoed by Catsurg.
"Honestly, this season might have been one of my nicest in motorsport," Catsburg said, who also wont he 24 Hours of Nürburgring, albeit with a different marque. "It has been so cool right from the start. It was always very relaxed with not a lot of pressure. Somehow the results just kept coming. I cannot deny that we have a great car, a great team and we have an awesome lineup. But we still need to execute, and I feel like we did that really well."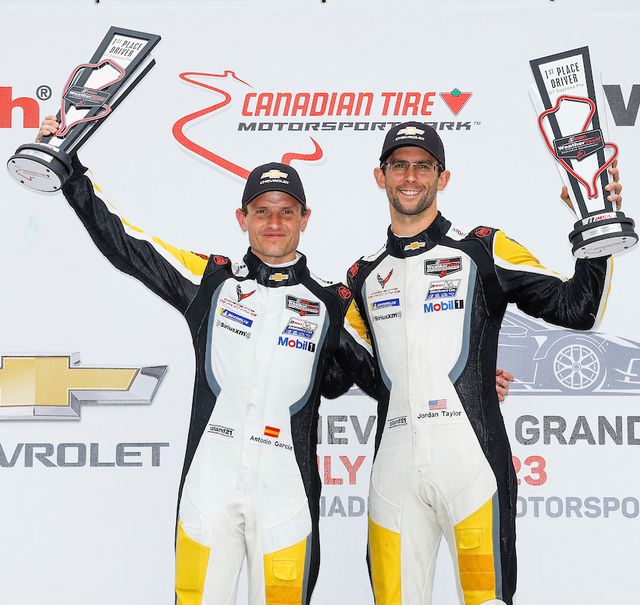 As it stands right now, Jordan Taylor and Antonio Garcia are third in GTD Pro points, running behind championship leaders Ben Barnicoat and Jack Hawksworth in the No. 14 Vasser Sullivan Lexus RC F GT3.  However, with a 109-point deficit, taking a championship is a tall order given that there are just five races remaining in the current IMSA race season.  Still, a championship isn't completely out of reach and, based on the performance of the Corvette Racing programs on both sides of the globe, this season might just yet still have a few surprises in store for all of us!
The 2023 season World Endurance Championship series still has a six-hour race at Fuji, Japan, on Sept. 10 and the season-ending eight-hour race at Bahrain on Nov. 4 left on the schedule.  As for the No. 3 Corvette Racing team, the GTD PRO and GTD cars get their own race next, with a GT-only contest at Lime Rock Park in two weeks, followed by Road America, VIR, "Battle of the Bricks" at the Indianapolis Motor Speedway, and the season closer, the "Petit Le Mans" at Road Atlanta on October 14, 2023.