This Weekend's Race Marks Corvette Racing's First Appearance at Mid-Ohio Since 2012
Corvette Racing will return to the Mid-Ohio Sports Car Course this weekend for the fourth round of the IMSA WeatherTech SportsCar Championship.  The team's return to the Mid-Ohio course will mark the first time the Corvette Racing has competed at this historic track since 2012.
Mid-Ohio has proven to be one of the most successful venues for the Corvette Racing program with eight class victories – including seven straight from 2001 to 2008 (the team didn't compete there in 2003) – under their belt since the team's first trip there in 2001.  Corvette Racing looks to add to this impressive accomplishment this weekend.  If successful, a class win at Mid-Ohio will mark Corvette Racing's 108th overall victory as well as their 100th victory in North American competition.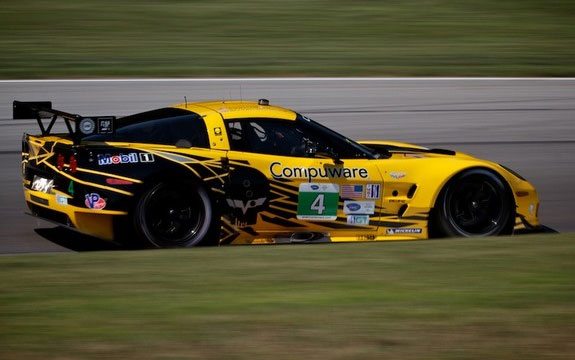 Oliver Gavin and Tommy Milner were victorious in 2012 at the Mid-Ohio race in the American Le Mans Series.  The duo returns to Mid-Ohio this weekend after coming off a second straight Long Beach victory just three weeks ago in their No. 4 Mobil 1/Sirius XM Chevrolet Corvette C7.R.  Their win at Long Beach catapulted their points standing to second in the GT Le Mans (GTLM) Driver's Championship.  Similarly, Chevrolet sits in the same position in Manufacturer points.
Three Mid-Ohio victories are part of Oliver Gavin's impressive collection of 50 victories with the Corvette Racing Program since joining the team.
Jan Magnussen also holds an impressive 35 total victories with the Corvette Racing program.  He, along with teammate Antonio Garcia, will pilot the No. 3 Mobil 1/SiriusXM Chevrolet Corvette C7.R this weekend at Mid-Ohio.  Magnussen previously won in the GT1 Class at Mid-Ohio in 2008.
The Acura Sports Car Challenge at Mid-Ohio will air live at 1 p.m. ET on FOX Sports 2 and the FOX Sports Go app. Streaming in-car footage along with live audio coverage of practice, qualifying and the race from IMSA Radio is available on IMSA.com.
In Their Own Words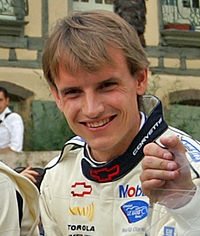 ANTONIO GARCIA, NO. 3 MOBIL 1/SiriusXM CHEVROLET CORVETTE C7.R: "Mid-Ohio is completely different racetrack than we have competed on so far this year. I've had good races there, but who knows how things will go now that it is a different time of the year. In the past we've had very hot races there and some thunderstorms. But this time of year will be very different. I do like the venue, and the last time I was there was my first year as a full-time Corvette Racing driver. As a team, we won the last time we were there. Experience is a good point for us, and have more than most at Mid-Ohio. Let's see what how we can use that."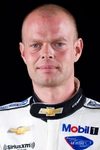 JAN MAGNUSSEN, NO. 3 MOBIL 1/SiriusXM CHEVROLET CORVETTE C7.R: "I'm really looking forward to getting back to Mid-Ohio. For a long time I was upset that we didn't race there. It's a great, historical track with some great experiences – old-school with a great layout. The flow is really great but it's a challenge in other places where if you really go for it. When you're putting everything on the line, it can make a huge difference how you run around there. The trick is to not go over the line. It has great flow and some decent undulation. Where you place the car suddenly matters a lot because it will go light eventually as you go over the crests and ridges. It'll be great going back there."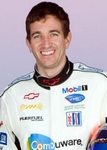 OLIVER GAVIN, NO. 4 MOBIL 1/SiriusXM CHEVROLET CORVETTE C7.R: "The last time Tommy and I were at Mid-Ohio, we won there. So we're looking forward to going back. I've always enjoyed the circuit. There are spots on it that are frustrating because there isn't a lot of grip. You feel like you're aiming from the grippy patches to the grippy patches on certain parts of the track. It lends itself pretty well to multi-class racing, and they've been exciting in the past. Mid-Ohio has generally been quite a good place for me. I've got good memories there and are pleased we're going back there as a series. Hopefully we can have a good weekend there."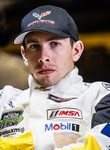 TOMMY MILNER, NO. 4 MOBIL 1/SiriusXM CHEVROLET CORVETTE C7.R: "I'm excited to go back to Mid-Ohio. It's sort of like experiencing a new track for the first time. We've had a long history of success there. The last time we were there, Oliver and I won in ALMS GT so we're eager to replicate that. It'll be good for the fans to have this level of sports car racing back at the track. Certainly our cars have moved on a bit since we were last there six years ago. It will be interesting to see how our GTLM cars will attack the circuit. It's always been a track for high levels of downforce. There's a lot of flow to the racetrack, so based on the improvements we've seen in the cars and our Michelin tires, it'll be fun to see how fast the track is for us. It seems that it can be difficult to pass in some places with a close succession of corners. Finding some place to go a bit quicker than our competitors and getting around is going to be difficult. It's an incredibly rewarding track when you have a good car and everything is working right."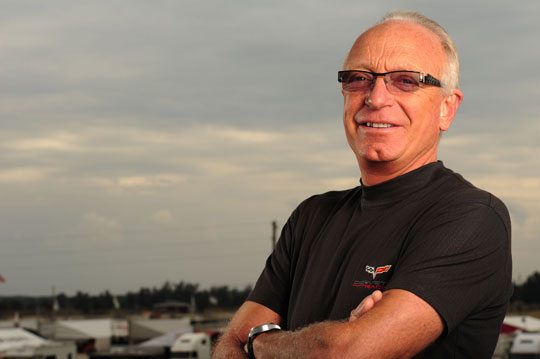 DOUG FEHAN, CORVETTE RACING PROGRAM MANAGER: "Our return to Mid-Ohio couldn't come soon enough. This is a great, classic American track that really fits really well with the natural topography. It also is the closest track on our schedule to Detroit, and it felt like home for us with eight Corvette Racing wins in the ALMS era. We've won here with the C5-R and the C6.R – where we also debuted the GT2 version in 2009 – and we'd like nothing more than to put the C7.R in Victory Circle in its first race here. It won't be easy as it never is in our category, but we like our combination of handling, braking ability and performance – along with a dose of good fortune – to put us in good position to contend come Sunday."