No. 63 C7.R Corvette started on fifth row while No. 64 C7.R Corvette started on seventh row
Although the 86th running of the 24 Hours of Le Mans is currently underway, we wanted to take a few minutes to update Corvette Racing fans on where the two C7.R Corvettes qualified and to discuss what lies ahead for both teams over the next twenty-four hours.
Corvette Racing rolled off the starting line from the fifth and seventh rows of an extremely deep and challenging GTE Pro field when the green flag dropped at the start of the 86th running of the 24 Hours of Le Mans earlier today.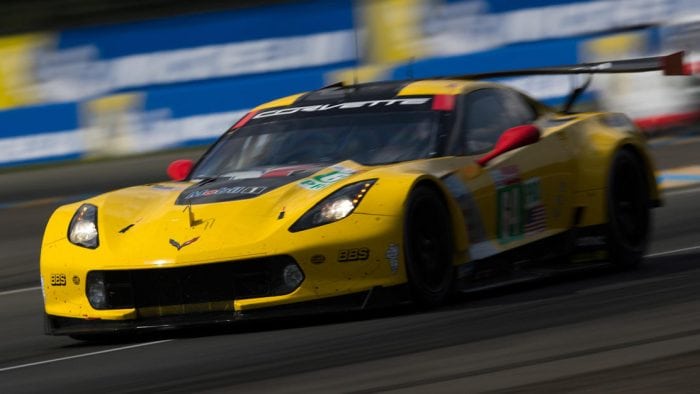 Between the No. 63 and 64 C7.R Corvette Race teams, they've collected a total of eight victories and 19 consecutive event starts at this event.  The Corvette Racing team hopes it can add to its record come Sunday afternoon.
Two final qualifying sessions Thursday helped set the 60-car field, which features 17 production-based entries in the GTE Pro category.  Antonio Garcia improved his time from Wednesday's lone session by a half-second Thursday in the No. 63 Mobil 1/SiriusXM Chevrolet Corvette C7.R.
A three-time Le Mans winner, Garcia set his best time of the week – 3:50.242  – in the opening half of the final qualifying session Thursday. It moved the No. 63 Corvette, which Garcia will drive with Jan Magnussen and Mike Rockenfeller, from 11th to ninth on the GTE Pro grid.
The No. 64 Mobil 1/SiriusXM Chevrolet Corvette C7.R of Oliver Gavin, Tommy Milner and Marcel Fässler started 14tth in class, thanks to Milner's time Wednesday of 3:50.952 (131.979 mph).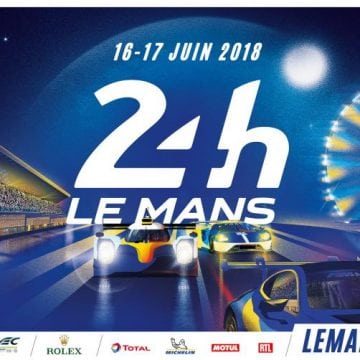 Thursday's first qualifying session featured two red-flag periods – including one that brought an early end to the period – and multiple yellow-flagged zones. The two Corvettes only recorded two laps at full speed during the 90 minutes, and even those saw traffic impeded both entries.
The second session was cleaner with a number of cars able to better their times. Rain fell inside the final hour, however, which put further improvements out of reach. Even after the prime window closed for fast laps, Corvette Racing engineers and crew worked toward fine-tuning the race setup package for Saturday and Sunday in hopes of contending for a ninth victory.
The 24 Hours of Le Mans will air live on the Velocity Channel and MotorTrend On-Demand with additional coverage of the race on RadioLeMans.com.