2003 Moray Concept
The Moray project, which was presented at the 2003 Geneva Motor Show, embodies the homage that Giorgetto and Fabrizio Giugiaro wish to pay to the fifty-year era of the Chevrolet Corvette, the supreme symbol of the American sports car.
Realized without hesitation on Corvette mechanics and chassis, the outcome of seeking out a sports car designed as an elegant extreme leaps into the limelight carrying a pure profile, designed as though touched by drifting tides with long and slender front lights, bringing immediately to the mind the Moray, the English term for the eel-type fish, muraema helena, found in Mediterranean waters.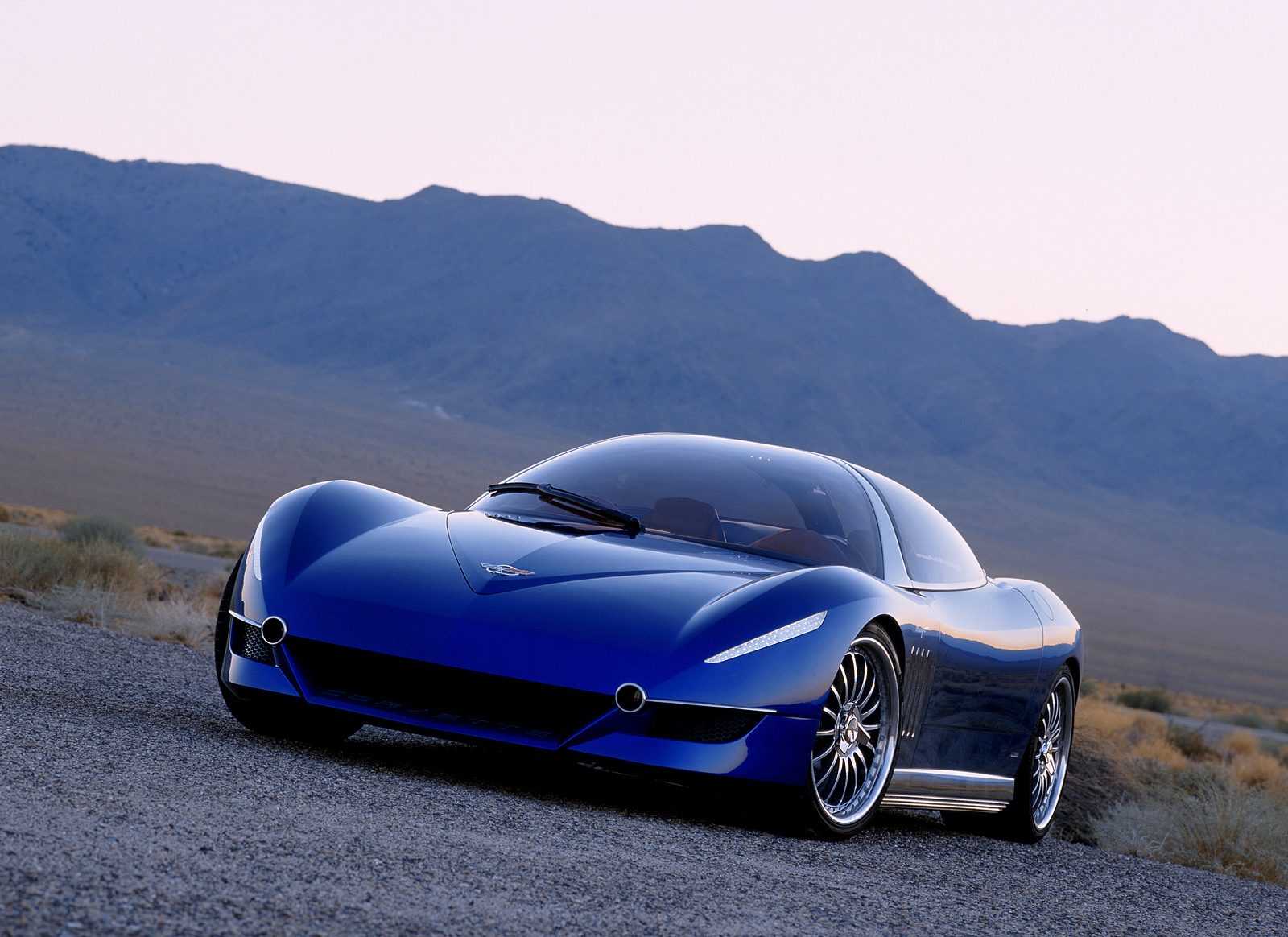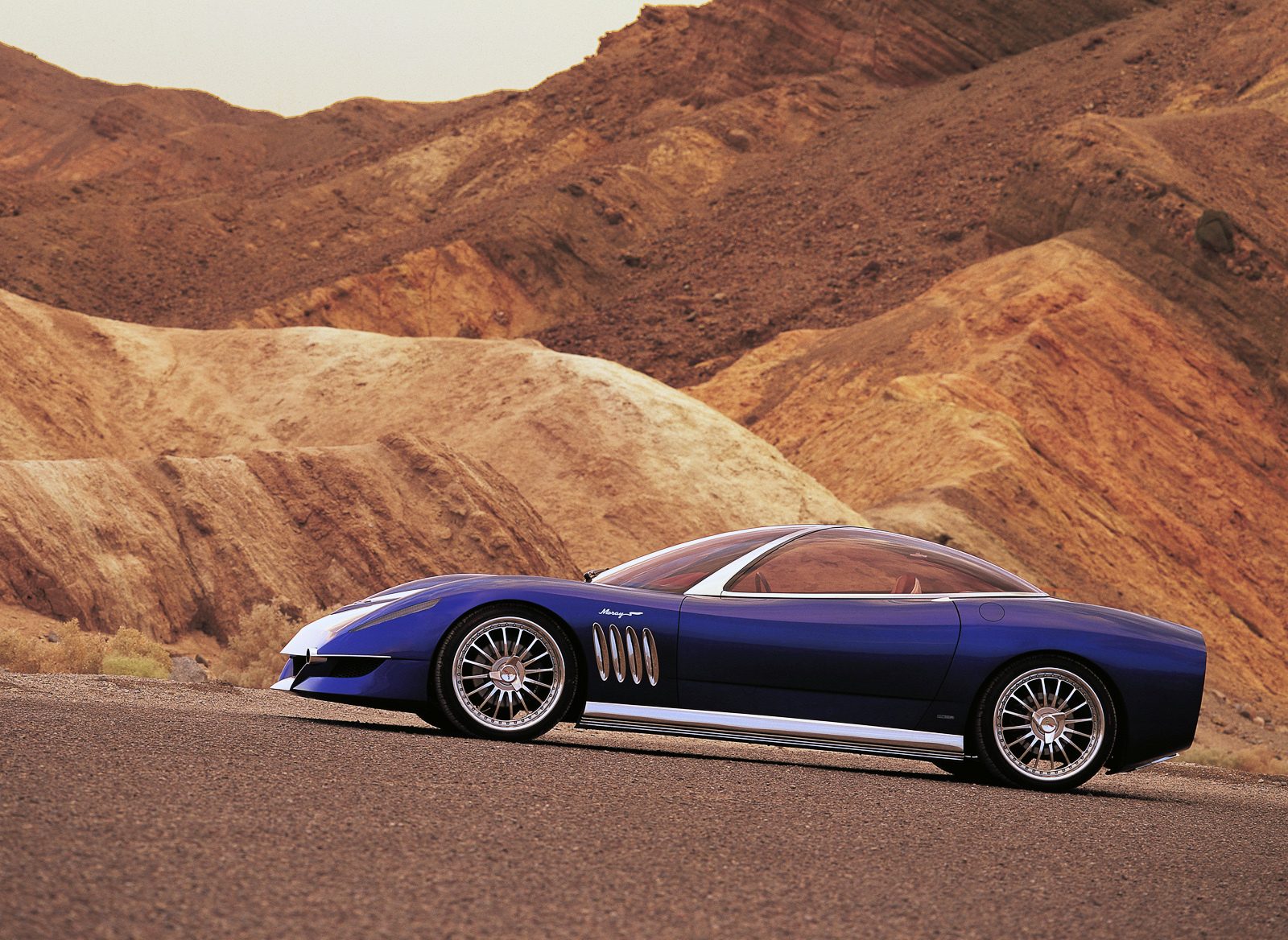 Also resembling a moray rippling through sea waters is the sinuous contour line, whilst shaping the elongated front section – an unmistakable look of the Corvette grille- to a far stronger, more accentuated curvature is the serpentine bonnet (which projects frontward) forming a contrast with the upraised cut-off tail.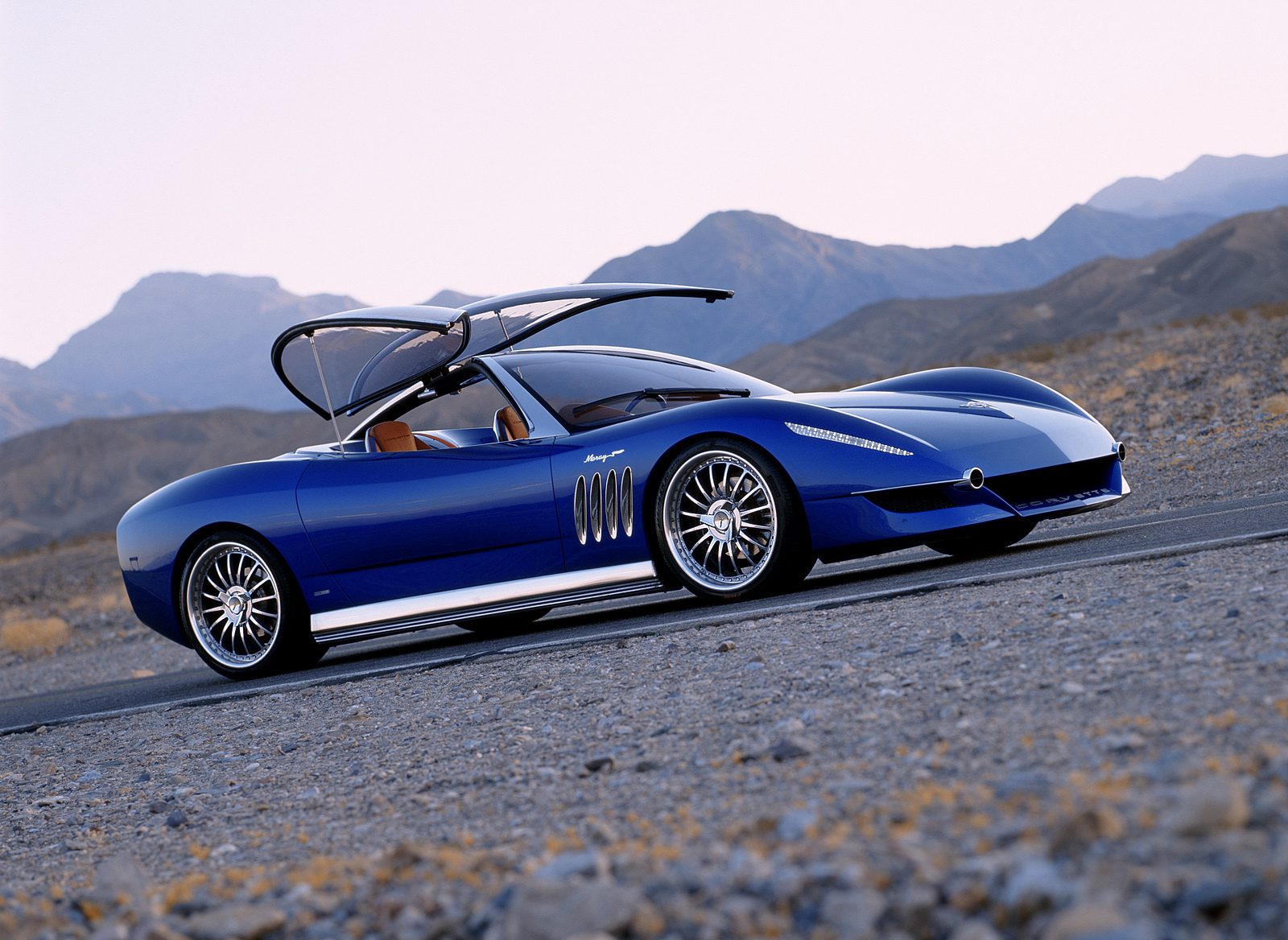 Hinged to the rear door frame, thereby assuring freedom of access to the inside of the car, the clear crystal semi-dome of the doors – by which the side window and roof merge into one complete unit swings open like a seagull on wing.