The 1953-55 Chevrolet Corvette was a groundbreaking sports car that left a lasting impact on the American auto industry. With its two-seat configuration, three carburetors, and sleek, exotic body, it caught the attention of enthusiasts and set the stage for the Corvette's future. While it was a great competitor against European sports cars like Jaguar and Aston Martin, there was room for improvement.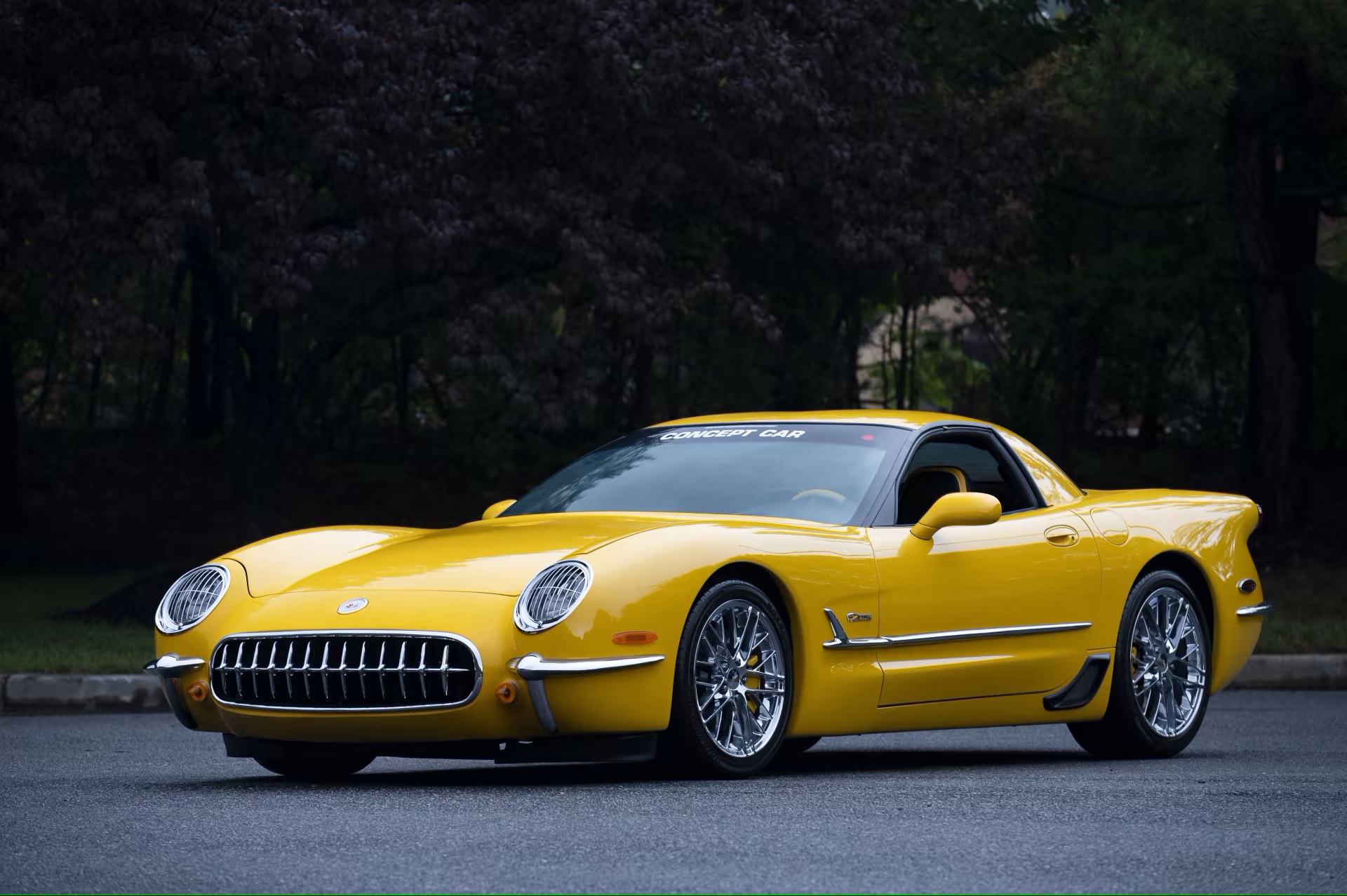 In the modern era, car buyers demand not only comfort but also reliability. The original Corvette might struggle to keep up with today's traffic patterns. Thankfully, Advanced Automotive Tech Inc. of Rochester, Michigan, offered a solution. They created custom bodies that paid homage to the original Corvette while incorporating modern durability.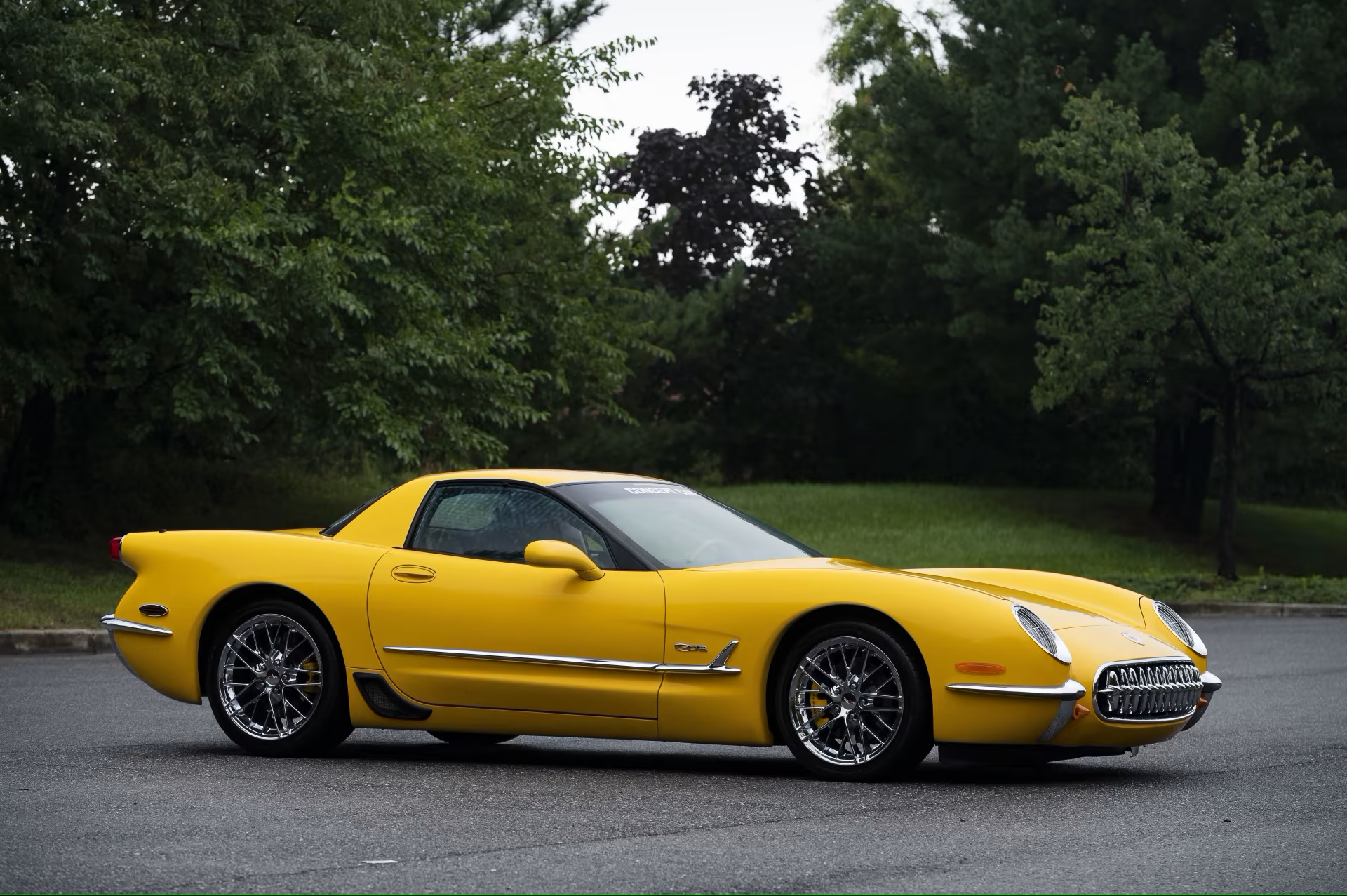 This 2003 Chevrolet Corvette Z06, one of two Commemorative Edition Concepts by AAT, exemplifies this approach. It retains the iconic style of the 1953 Corvette but adds contemporary features and amenities.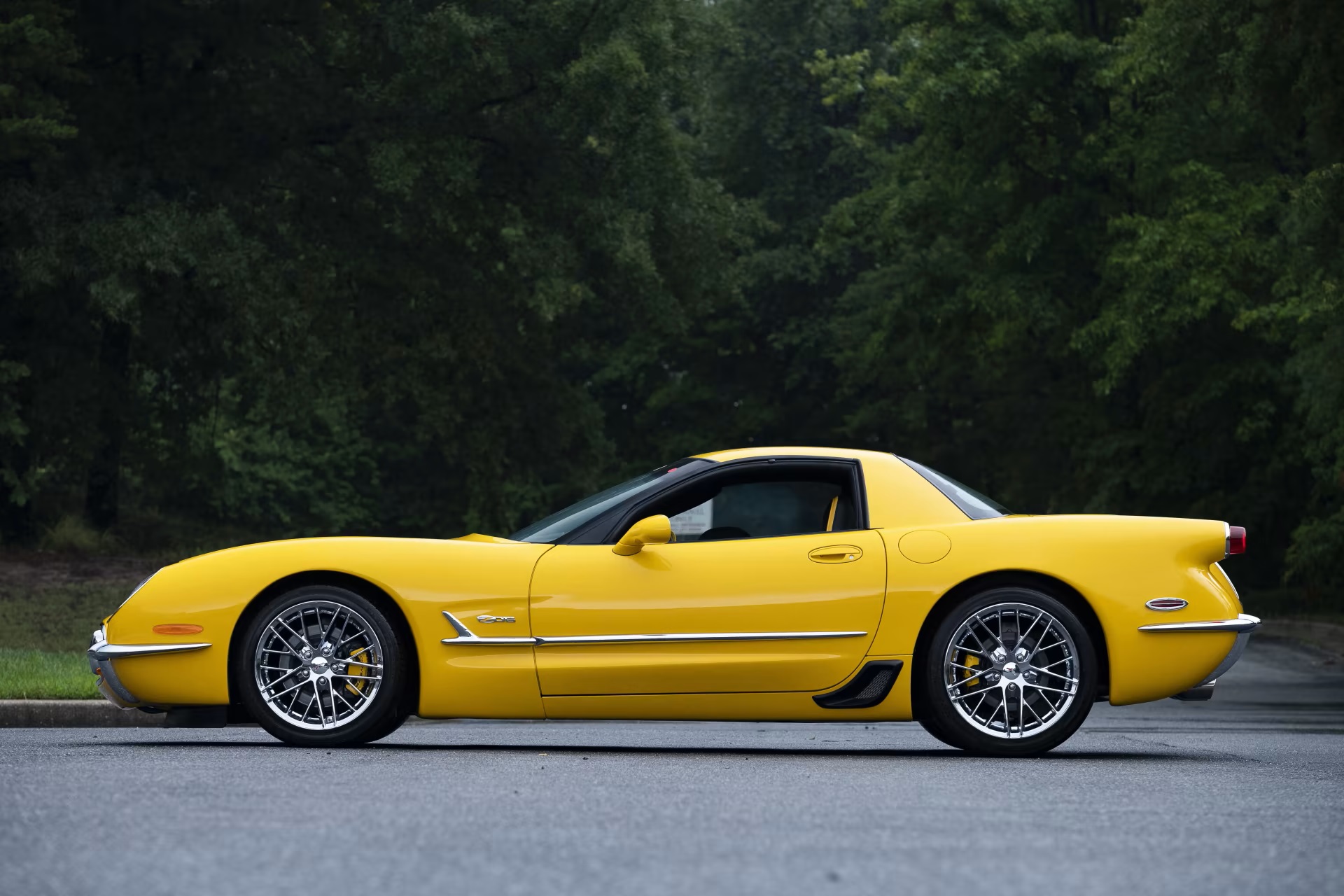 With a powerful 5.7L/405 HP V-8 engine, 6-speed manual transmission, and modern conveniences like Active Handling, leather seats, and a premium stereo system, it combines the best of both worlds. The custom black and yellow interior, chrome grille, 1953-style bumpers, and other meticulous details complete the tribute.
Source: Mecum Auctions