This 2001 Chevrolet Corvette Yenko Wildfire is a one-of-a-kind tribute to Don Yenko. It stands as the sole C5 Corvette among all the Yenko Wildfire Commemorative Series specials.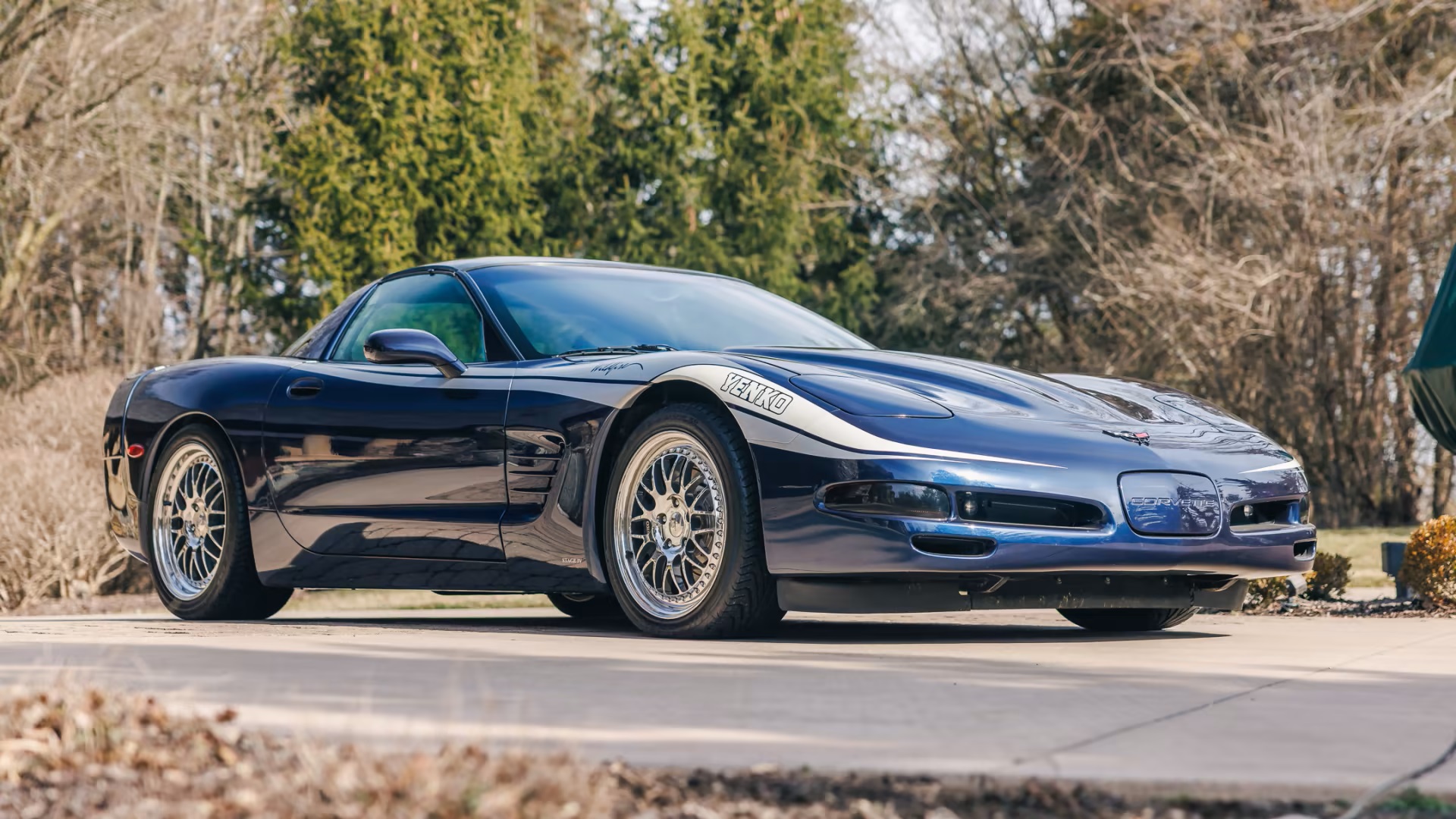 The composite body showcases a custom-blended interpretation of the factory Navy Blue Metallic finish, accentuated by hand-painted silver and white Yenko Wildfire stripes and graphics by Bobby Wiles and Chad Woodard. The unique style and beauty run deep.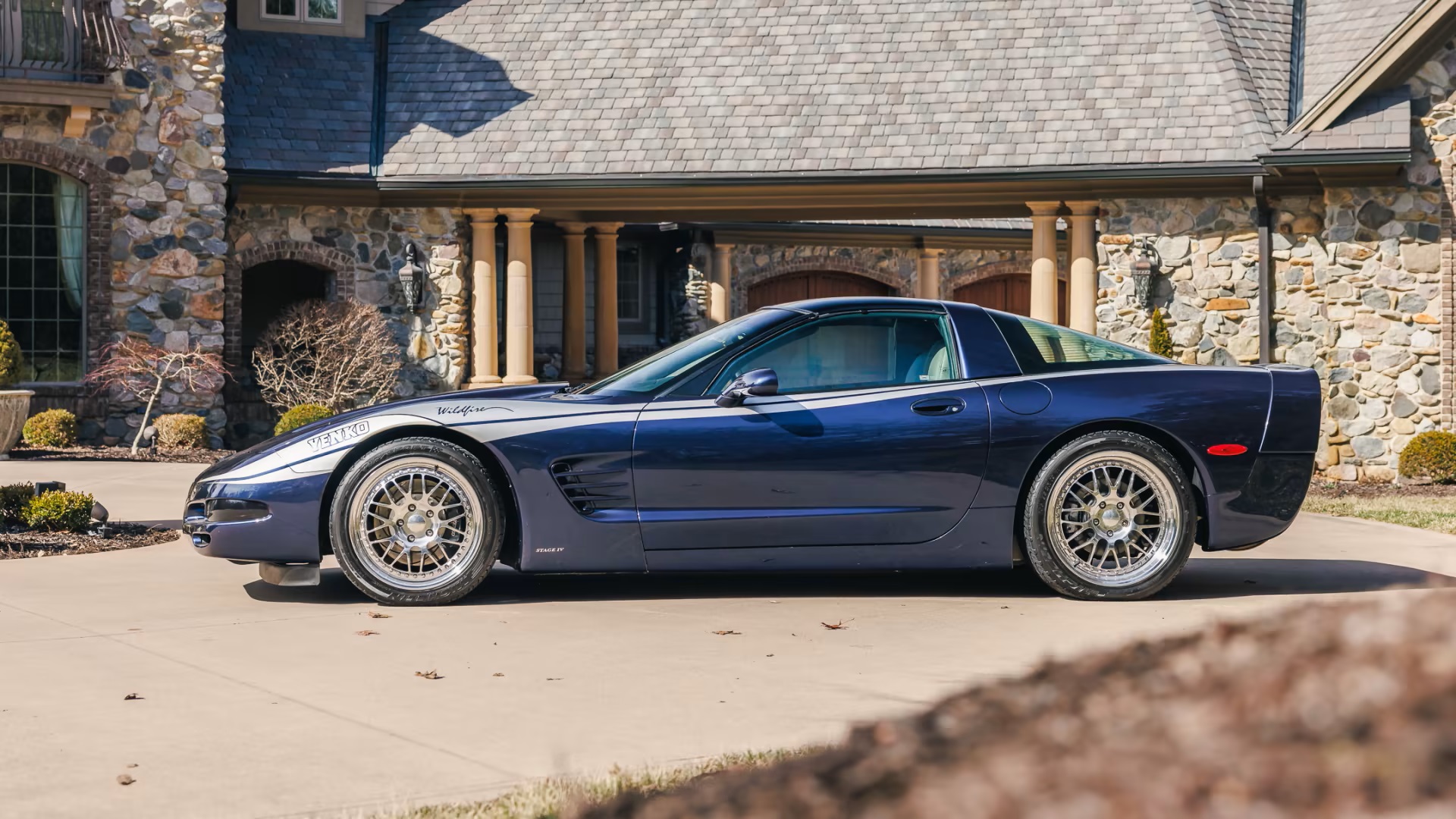 Under the hood, the custom Corvette packs a powerful 427 CI engine tuned to an impressive 490 HP by LS1 specialists Agostino Racing. With an Art Carr 5-speed manual transmission and a fortified drivetrain by Strange Engineering, it efficiently transfers significant power to the ground. Hotchkis suspension and BAER brakes work in synergy to elevate road handling capabilities.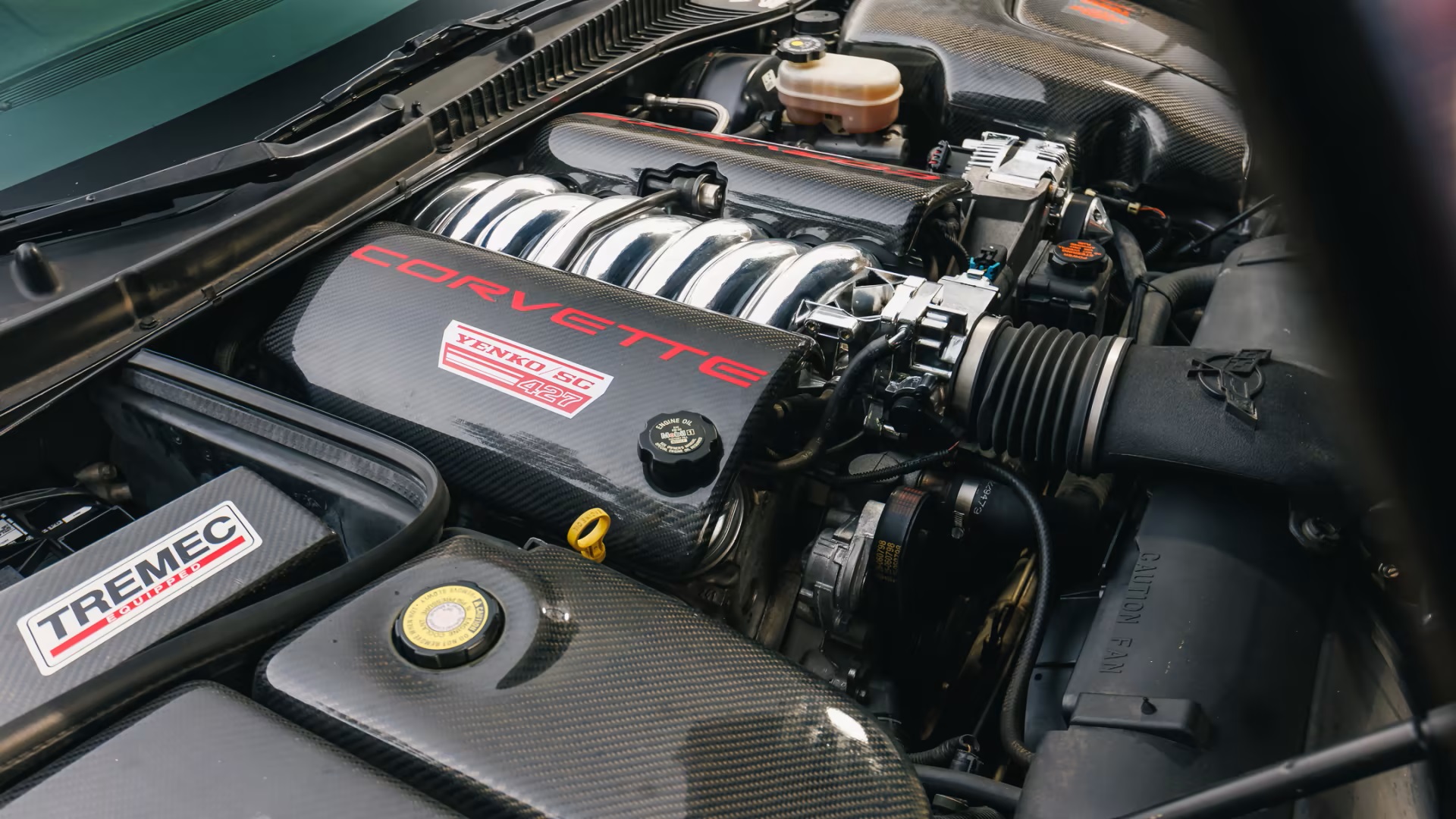 Inside the Light Oak interior, you'll find deep, contoured, perforated leather sport bucket seats with embroidered Corvette logos surrounding a console featuring lockable storage. The driver-centric controls, including Active Handling, and the dual-cove instrumentation along with an aftermarket A-pillar gauge pod allow for personalized control.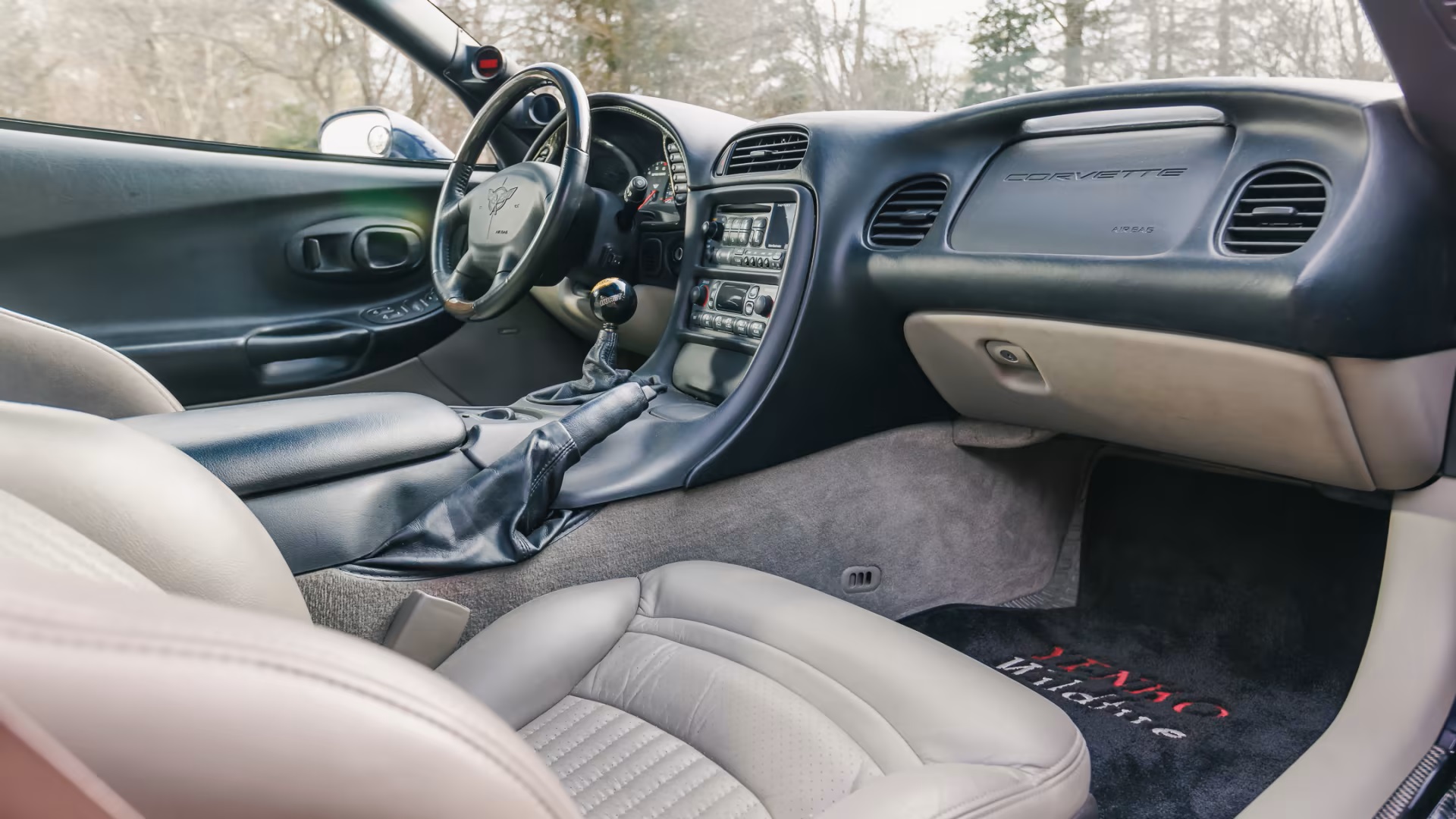 A NASCAR 50th Anniversary Hurst shift knob and signature crossed-flag emblems proudly embrace the high-performance heritage of America's Sports Car. The Yenko Wildfire Corvette glides on HRE forged alloy wheels and Michelin tires, delivering maximum traction during launches and corner-carving.
Source: Mecum Auctions