Denver Corvette dealer Purifoy Chevrolet collaborated with two successful Corvette tuners, John Greenwood and Doug Rippie Motorsports, to create "The Grandest Sport" out of a 1996 Chevrolet Corvette Grand Sport.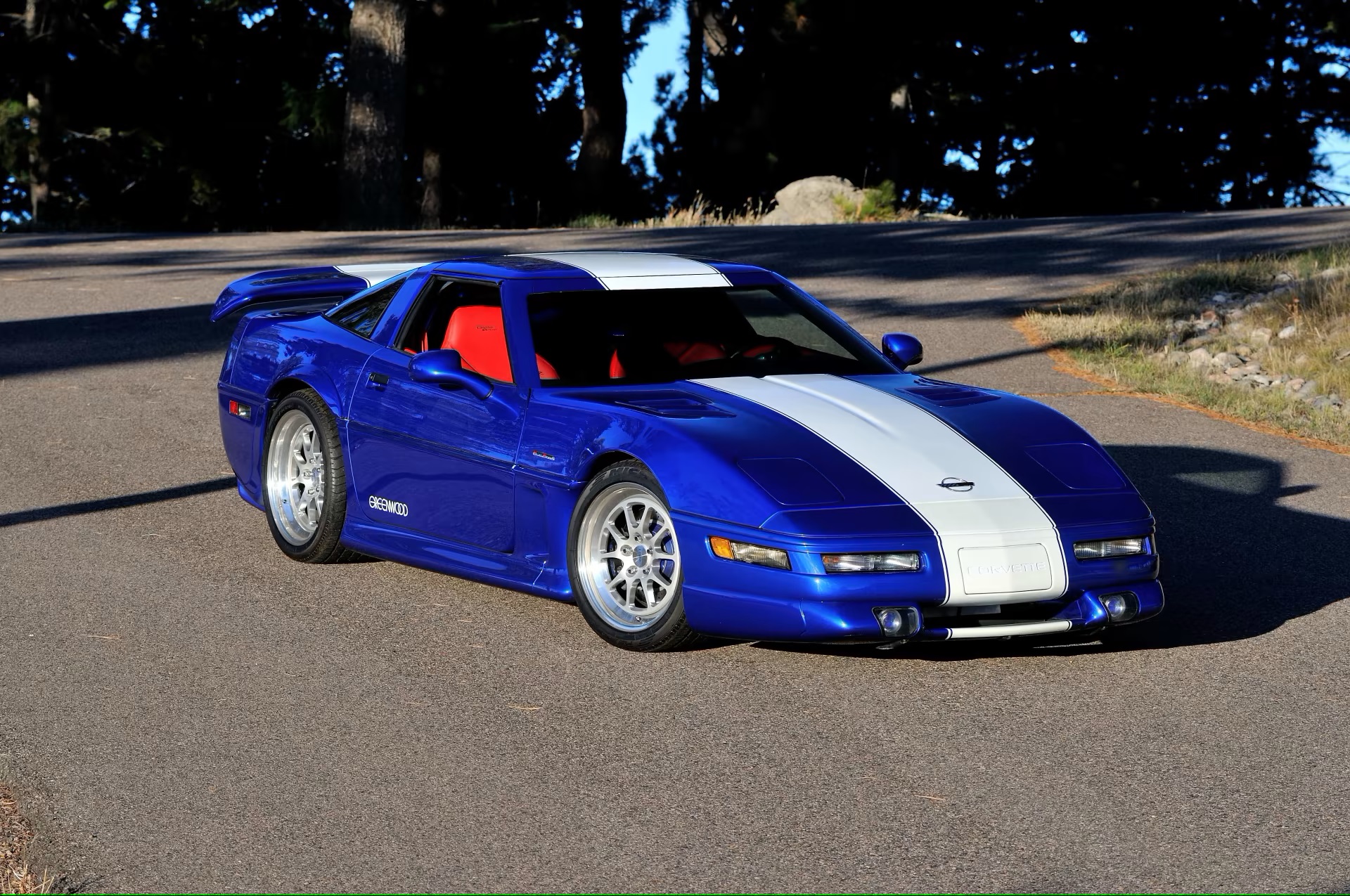 Using the last of only three body kits made by Greenwood for the C4 Grand Sport-based Greenwood G-350 and G-500 series, Purifoy added aerodynamic lower body pieces, larger front fender vents, front and rear spoilers, and a rear diffuser.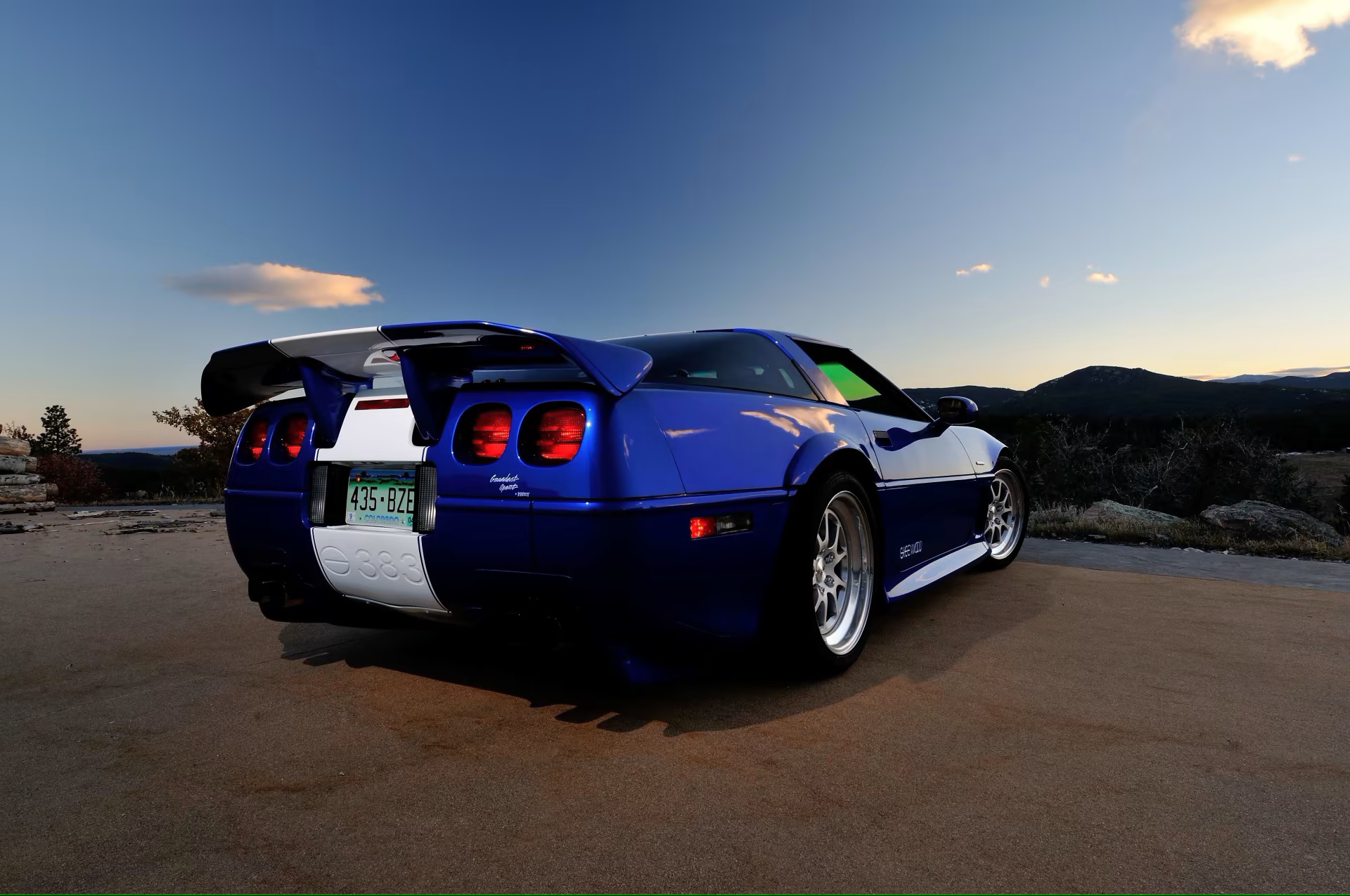 The car retains its Admiral Blue paint with White stripes and Red leather interior, and features Fiske forged wheels and Michelin tires, as well as a Rippie-tuned suspension.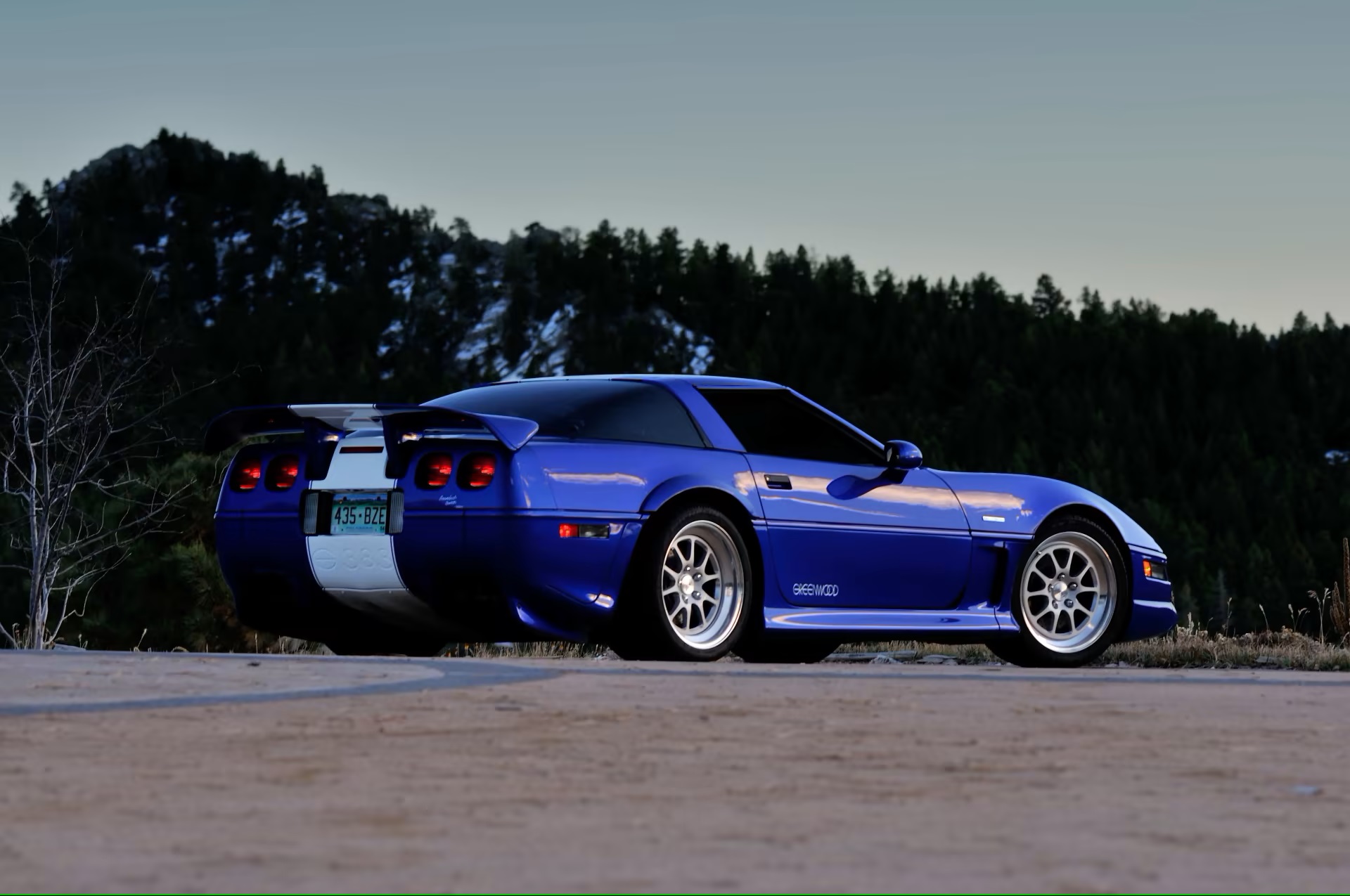 Under the hood, the Grand Sport's original LT4 350/330 HP engine was swapped out for a Rippie-built 383 CI stroker with custom tuned exhaust for increased power output of 493 horsepower.
Source: Mecum Auctions