The 1976 Chevrolet Corvette C3 Restomod is a remarkable creation by Hungarian restomod specialists, Protourergarage. This particular C3 Corvette restomod is the first of two that the firm has produced and features the original fiberglass bodyshell, but with modern Corvette components. It incorporates a C3 and C5 Corvette hardware chassis with an LS1 V8 engine and six-speed transaxle from a C6 Corvette.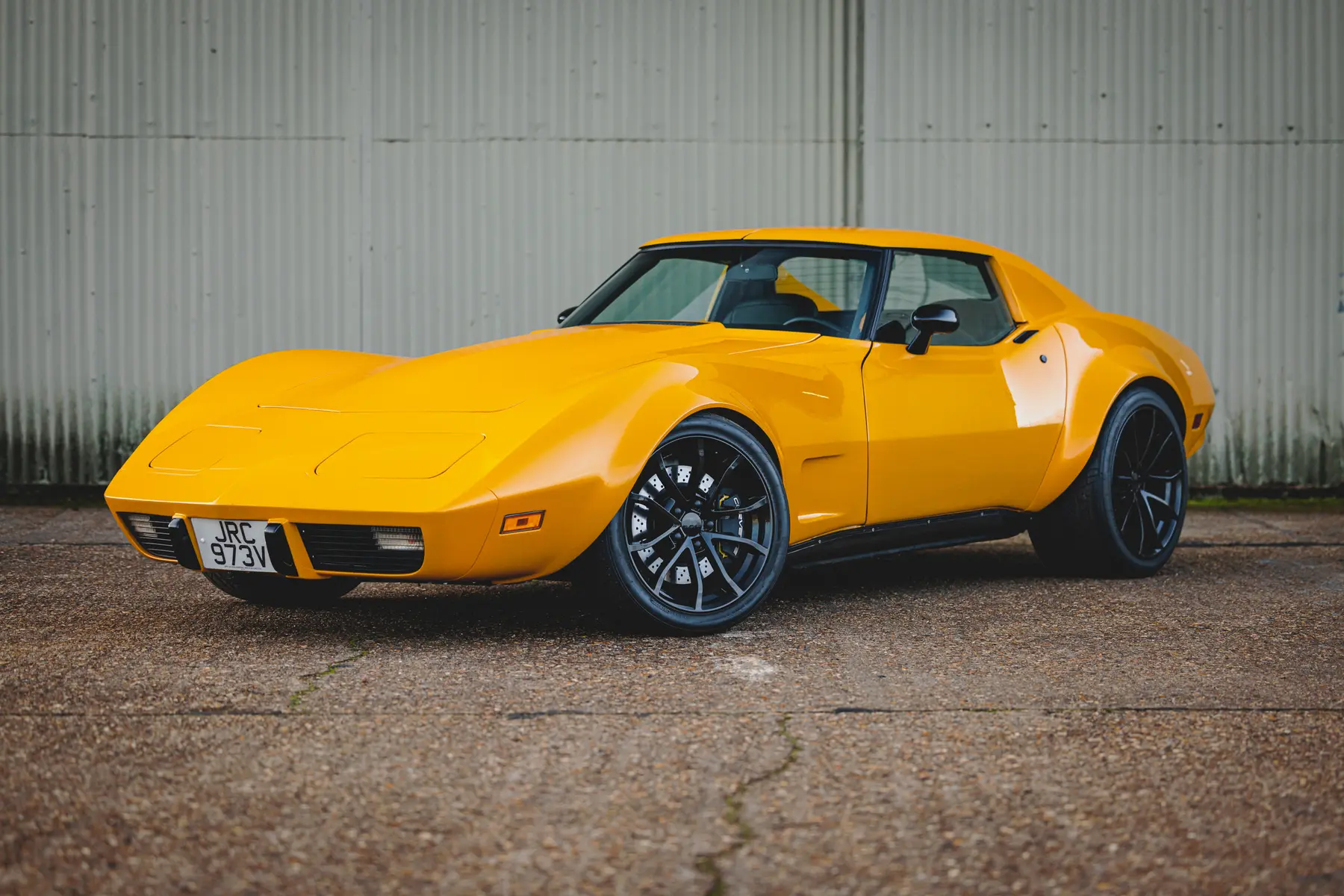 To enhance its appeal as a promotional vehicle, the C3's original red color was changed to Ford Tangerine Scream Pearl, a shade offered on the European Ford Focus ST from 2012 to 2019. The C5 track and C6 Corvette Centennial Edition wheels were also incorporated into the widened bodyshell.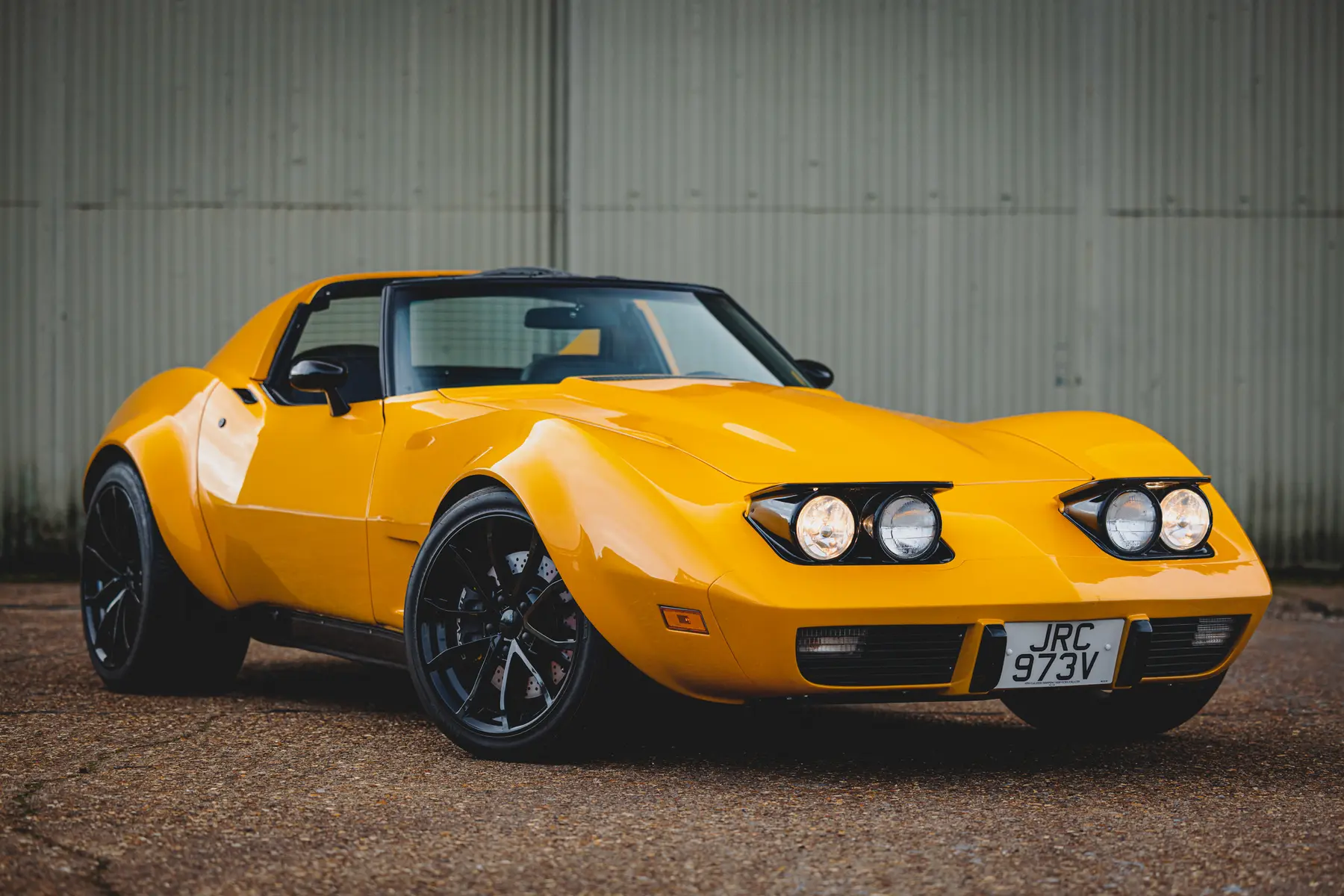 The interior is customized  as well and features aftermarket Dakota gauges, a Retrosound radio, and a Momo Prototipo steering wheel. The LS1 engine provides a total output of 380 hp.
Source:  The Market by Bonhams