Beneath the customized and functional Stinger hood of this 1965 Corvette resides a Chevrolet Performance Ram Jet ZL1 fuel-injected crate engine. While the original ZL1 had a displacement of 427 cubic inches, the new version boasts a larger 454 cubic inches, thanks to an extended stroke that widens the engine's torque range. Chevrolet has rated the upgraded ZL1 at over 500 horsepower and nearly 500 lb-ft of torque.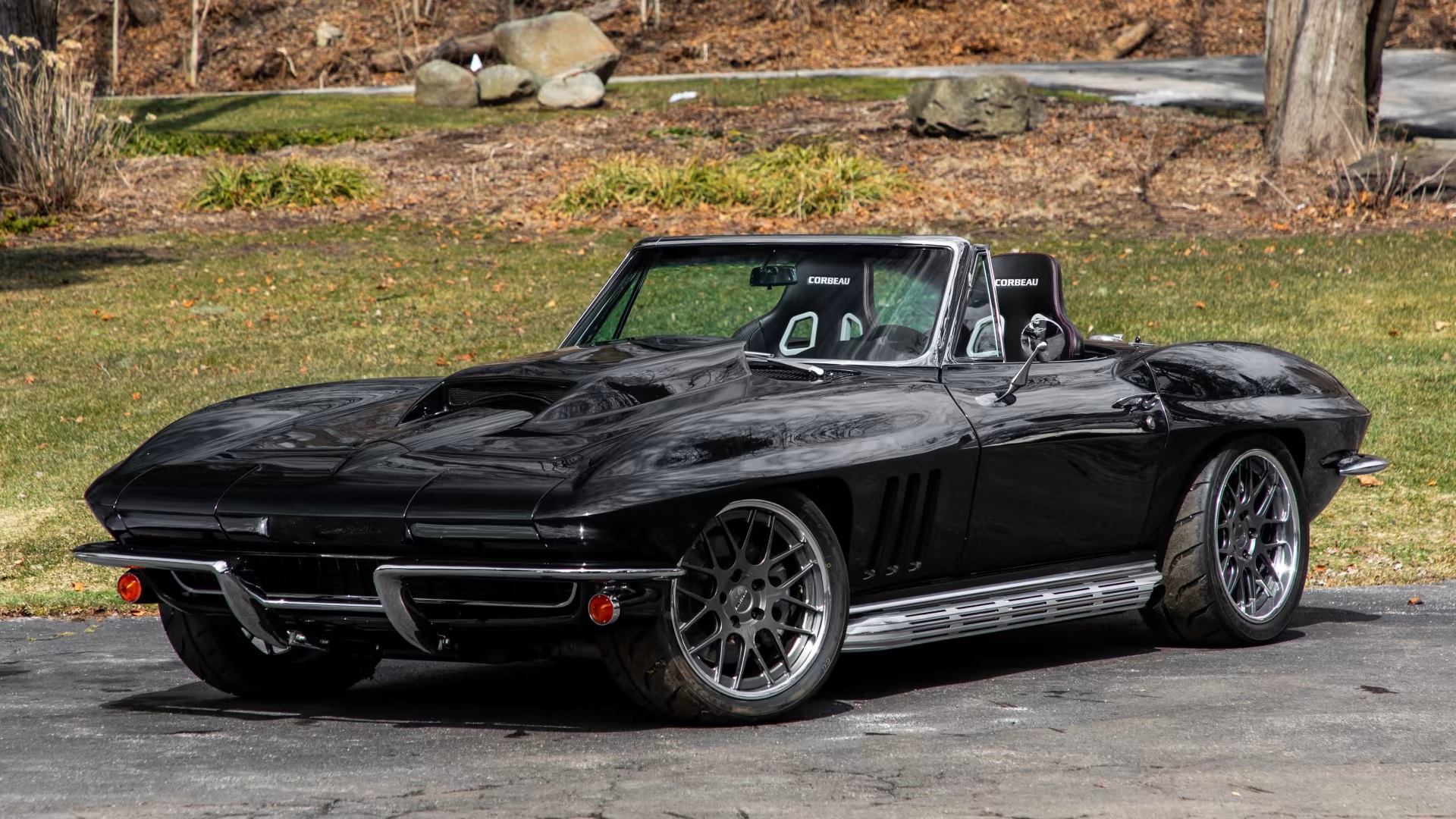 Opting for a 1965 Vette for such an engine swap holds historical significance, as it was the first year when a big-block engine became an optional choice. Staying true to its historic theme, the exhaust system channels its flow through custom 3-inch stainless-steel headers to side pipes that perfectly capture the era's aesthetics.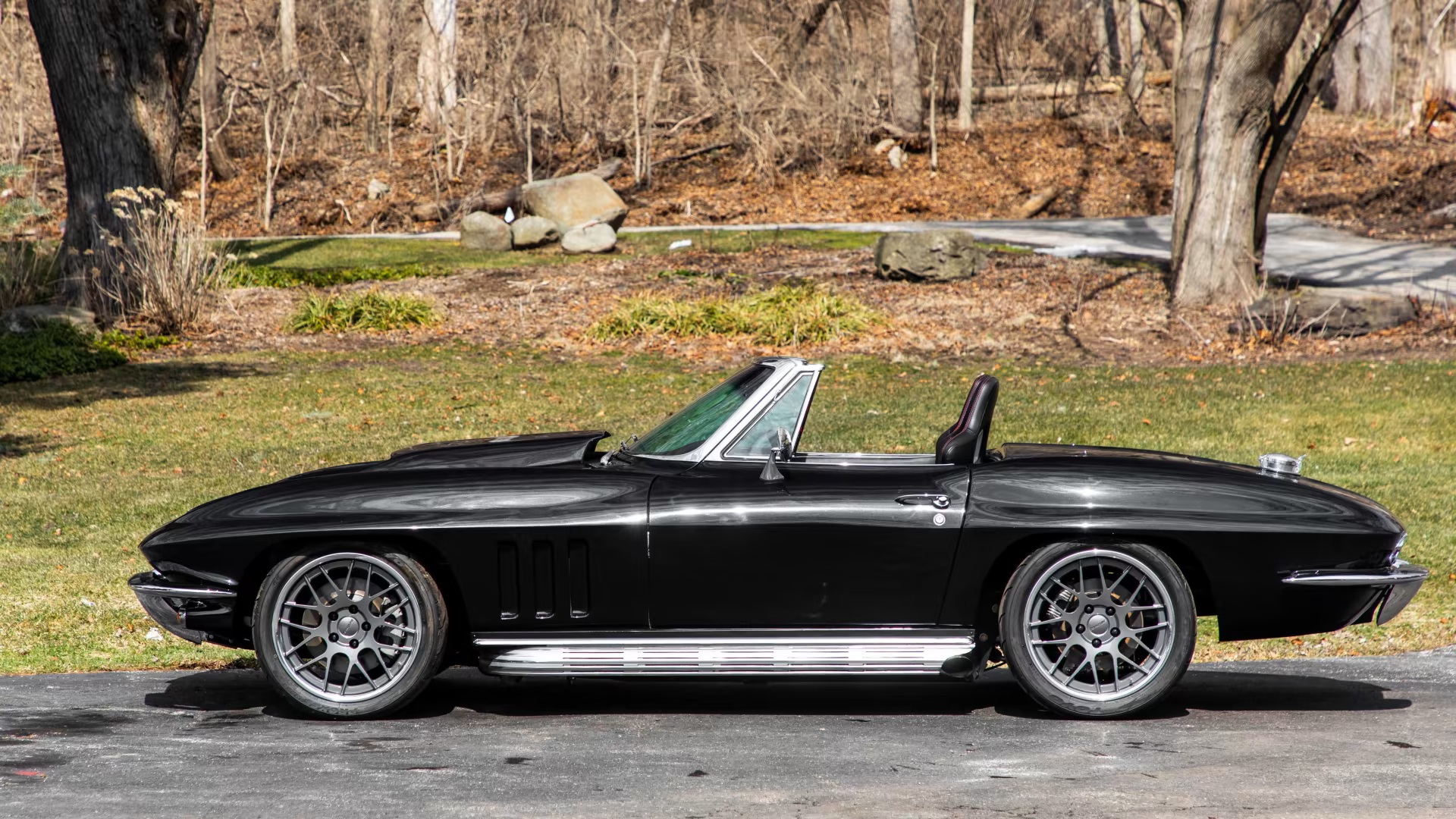 Transferring the engine's power to the rear wheels is a Tremec 5-speed manual transmission equipped with a hydraulic clutch. Once the impressive force surges through the 3.73-geared Dana 44 axle, it's left to the Forgeline wheels wrapped in 35-series Toyo Proxes tires to deliver it to the streets.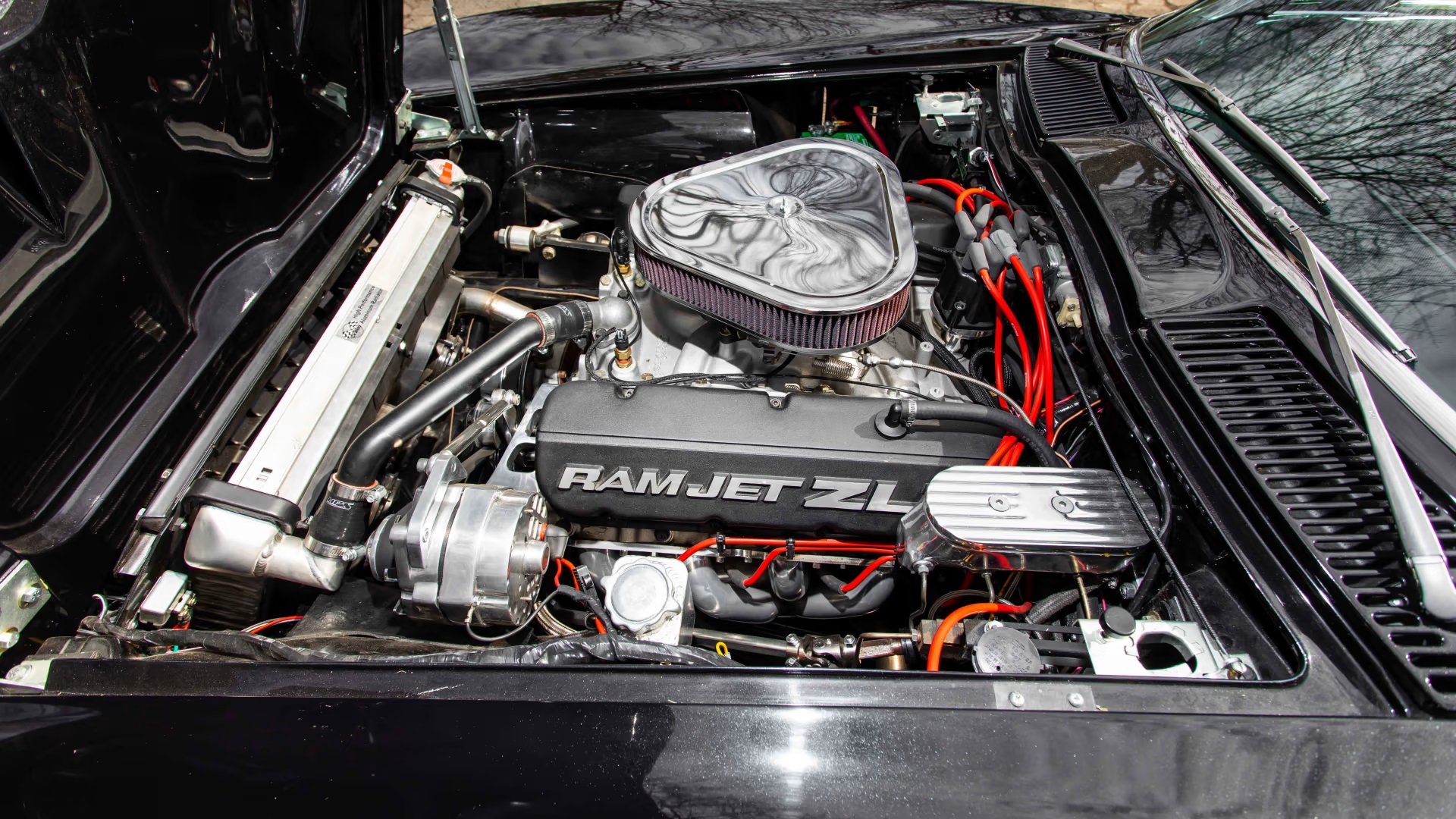 Compared to the original solid-axle cars, these second-generation Corvettes, featuring independent rear suspensions, offer significantly improved handling. This particular Corvette rides on a modern SRIII Stage Two chassis, which incorporates fifth-generation Corvette front suspension components and fourth-generation elements in the rear.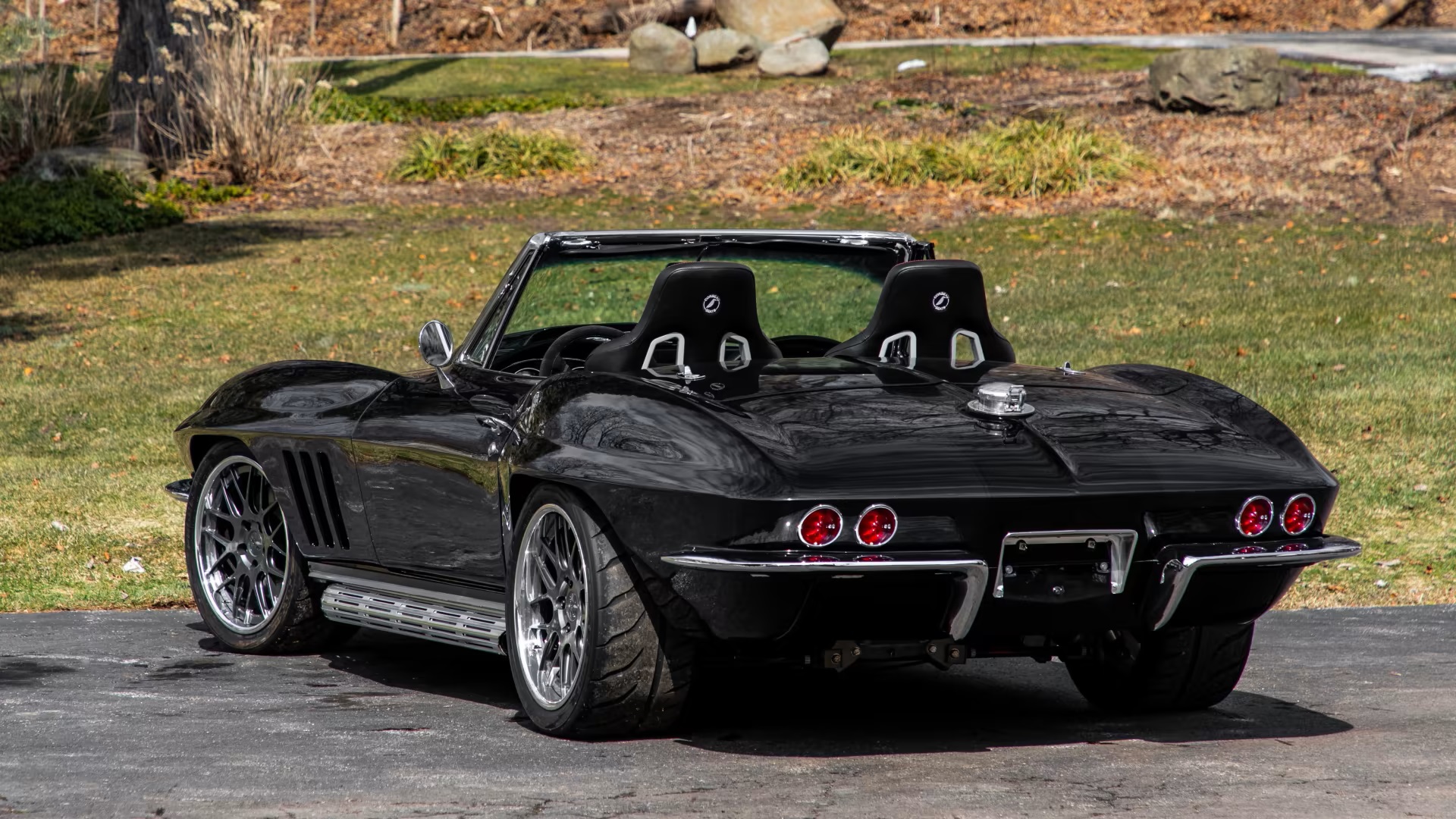 Adding a bold visual impact are the custom wide-body panels of the Corvette, while a more subtle touch comes in the form of a black ghost stripe over the metallic black paint. A competition-style fuel-filler cap finds its place on the rear deck.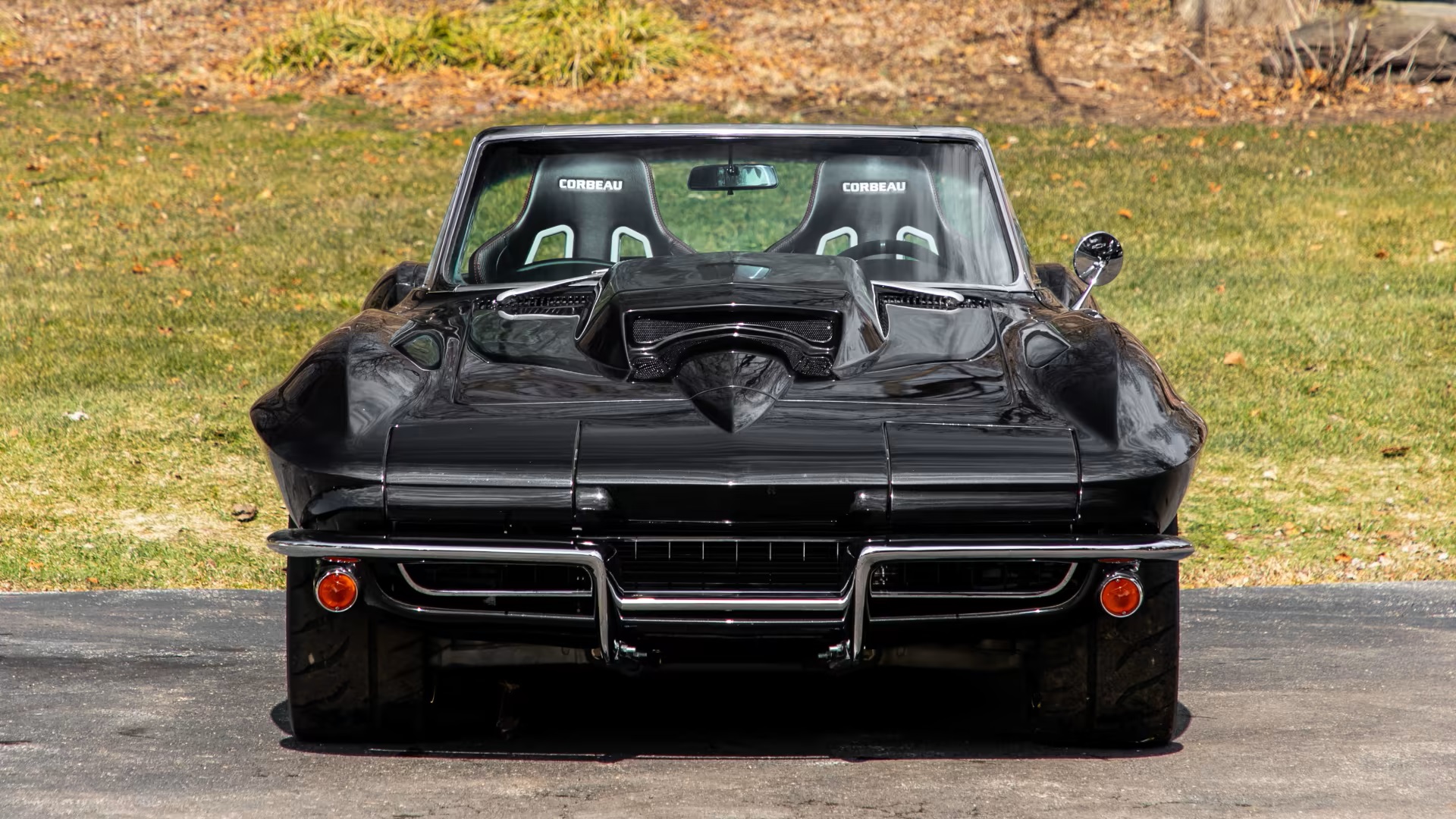 Inside the Corvette, the interior has undergone a modernization process. It now boasts Corbeau racing seats with five-point harnesses, a Sparco steering wheel featuring a suede leather rim, and Dakota Digital gauges neatly placed within the instrument cluster.
Source: Mecum Auctions