The timeless allure of the second-generation Corvette Sting Ray remains unquestioned, and this exceptional car picks up where the factory left off. It's a remarkable achievement, especially when you consider that the 1965 model marked the inception of the second generation, introducing coveted features like side-pipe exhaust, 4-wheel disc brakes, and big-block engine options. Crafted under the brilliant guidance of Larry Shinoda, the new coupe instantly secured its place among the most awe-inspiring sports cars ever produced in the U.S.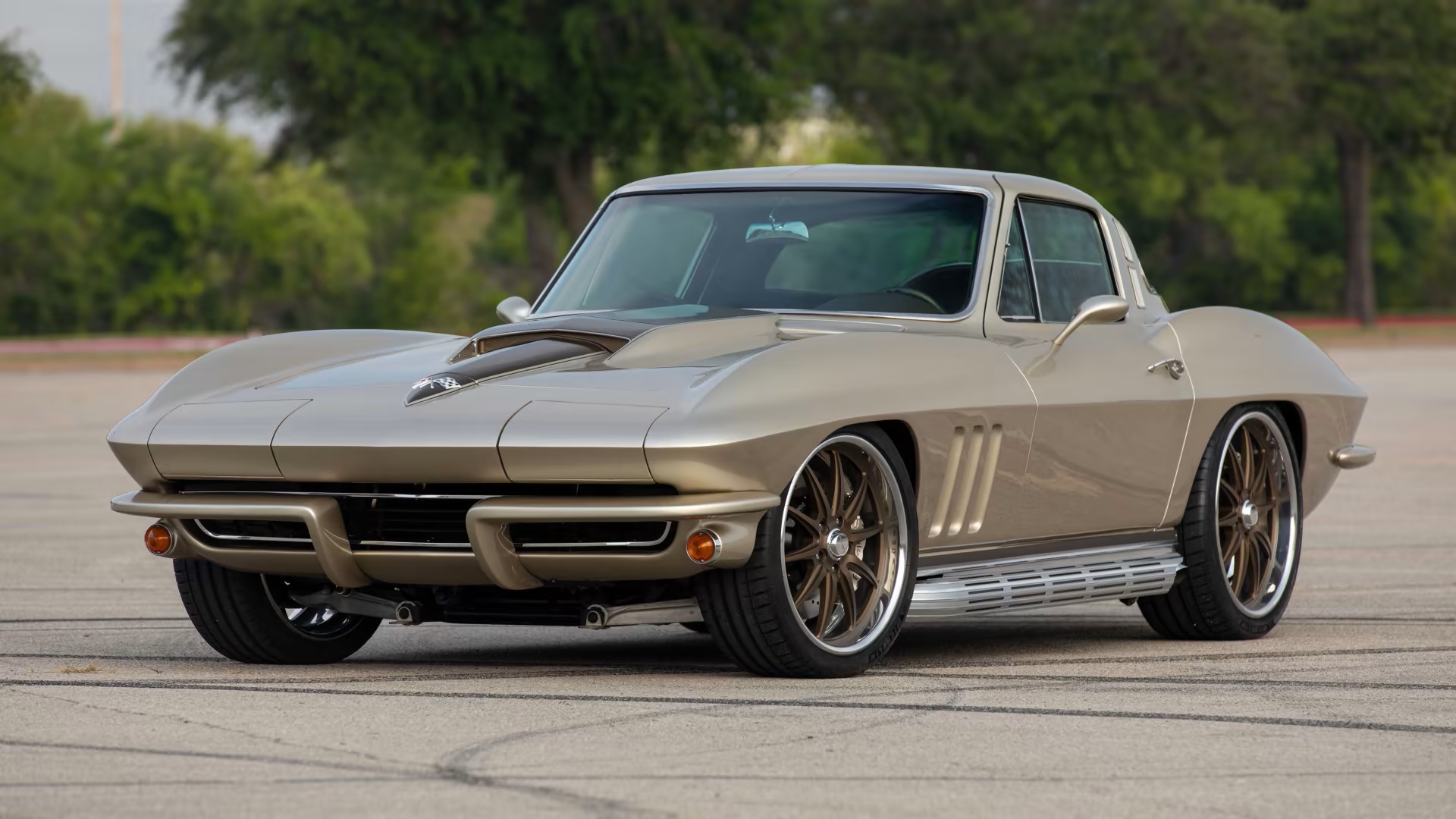 This custom 1965 Chevrolet Corvette Sting Ray exemplifies the beauty of the second-generation model. Restored with a modern touch, it features a Street Shop chassis and a powerful Lingenfelter LS3 small-block engine, producing 550 HP. The exterior is captivating in Champagne Fizz with a bronze stinger, and the interior, crafted by Paul Atkins Hot Rod, boasts power windows, Classic Auto Air, and a modern stereo system with Bluetooth and a back-up camera.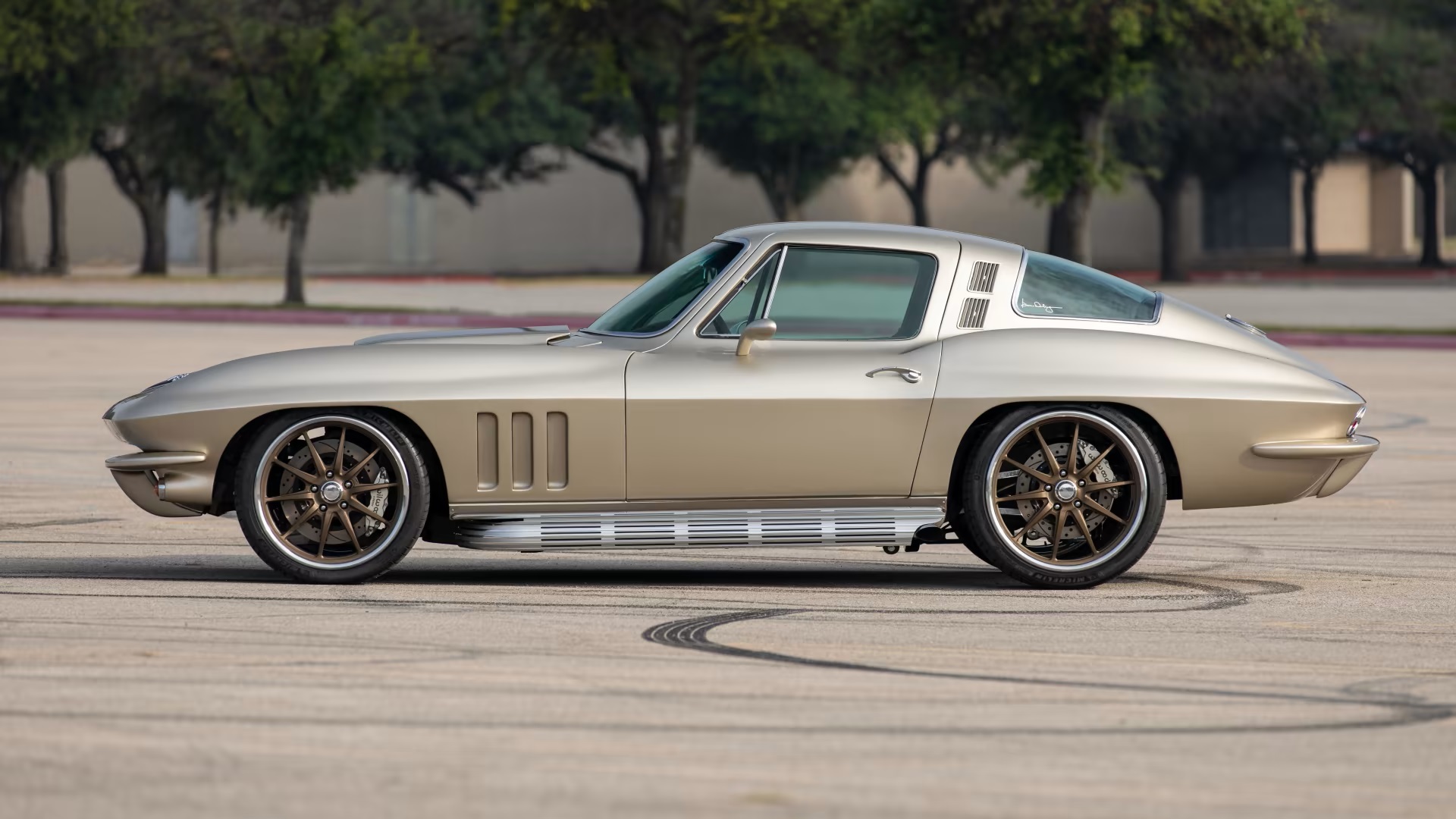 Upgraded brakes, Tremec TKO-600 5-speed manual transmission, and Detroit Speed electric headlight doors ensure top-notch performance and safety. Custom multispoke wheels from Schott Performance complete this fusion of classic excellence and contemporary enhancements, making it a true standout in Corvette history.
Source: Mecum Auctions