This 1960 Chevrolet Corvette Convertible is a meticulously crafted custom build, retaining the original body but featuring numerous modern modifications for top-tier performance. The round-tube chassis with a backbone center optimizes space, and the owner incorporated C6 Z06 brakes and front suspension while setting the engine back for better weight transfer.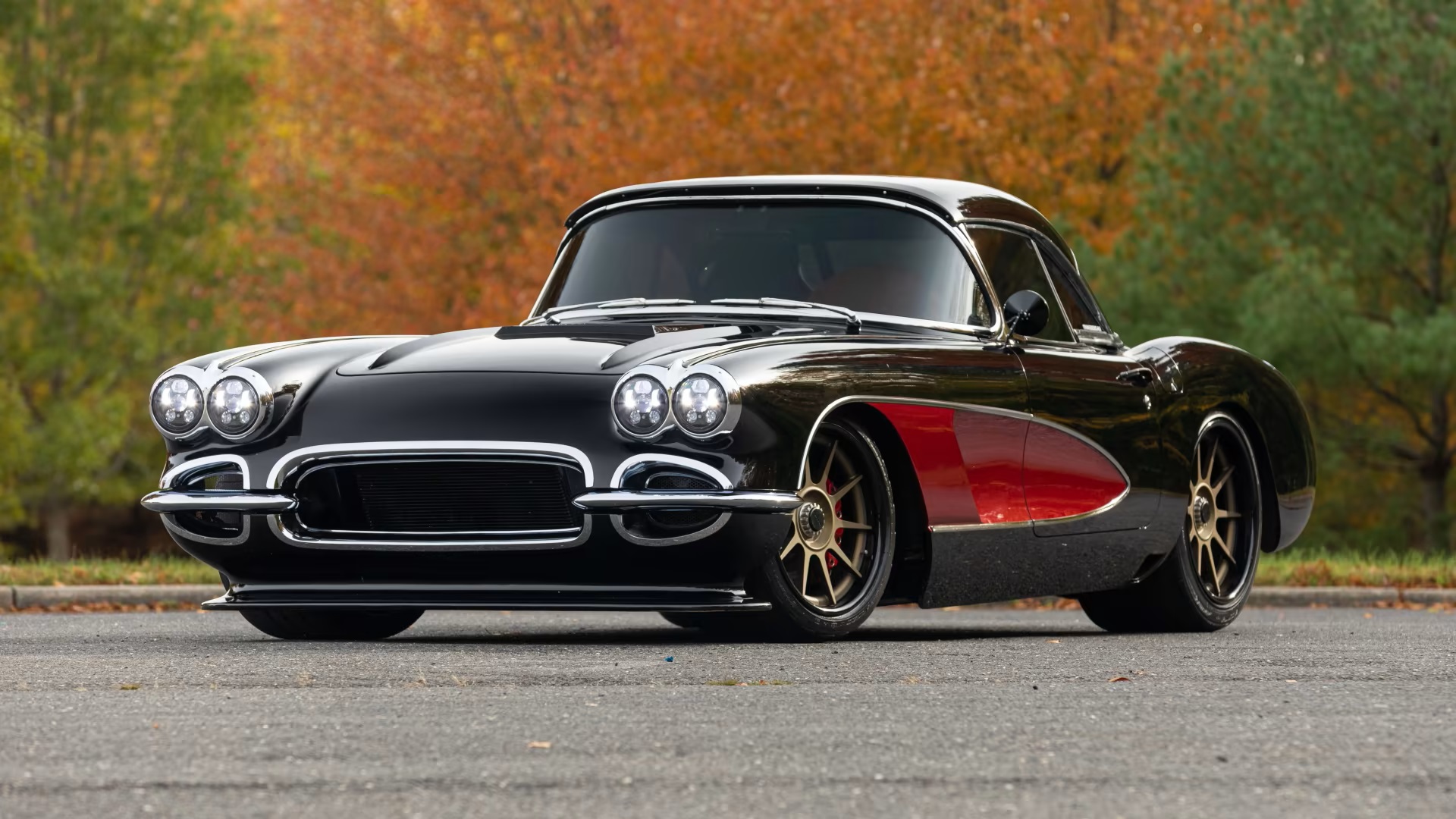 The crate LS7 427 CI V-8 engine was upgraded with Headgames ported LS7 heads, a COMP STG 3 X Camshaft, and a FAST intake, resulting in an impressive 560 HP and 503 lb-ft of torque. A Magnum T56 6-speed manual transmission with an S1 sequential shifter complements the powerful engine.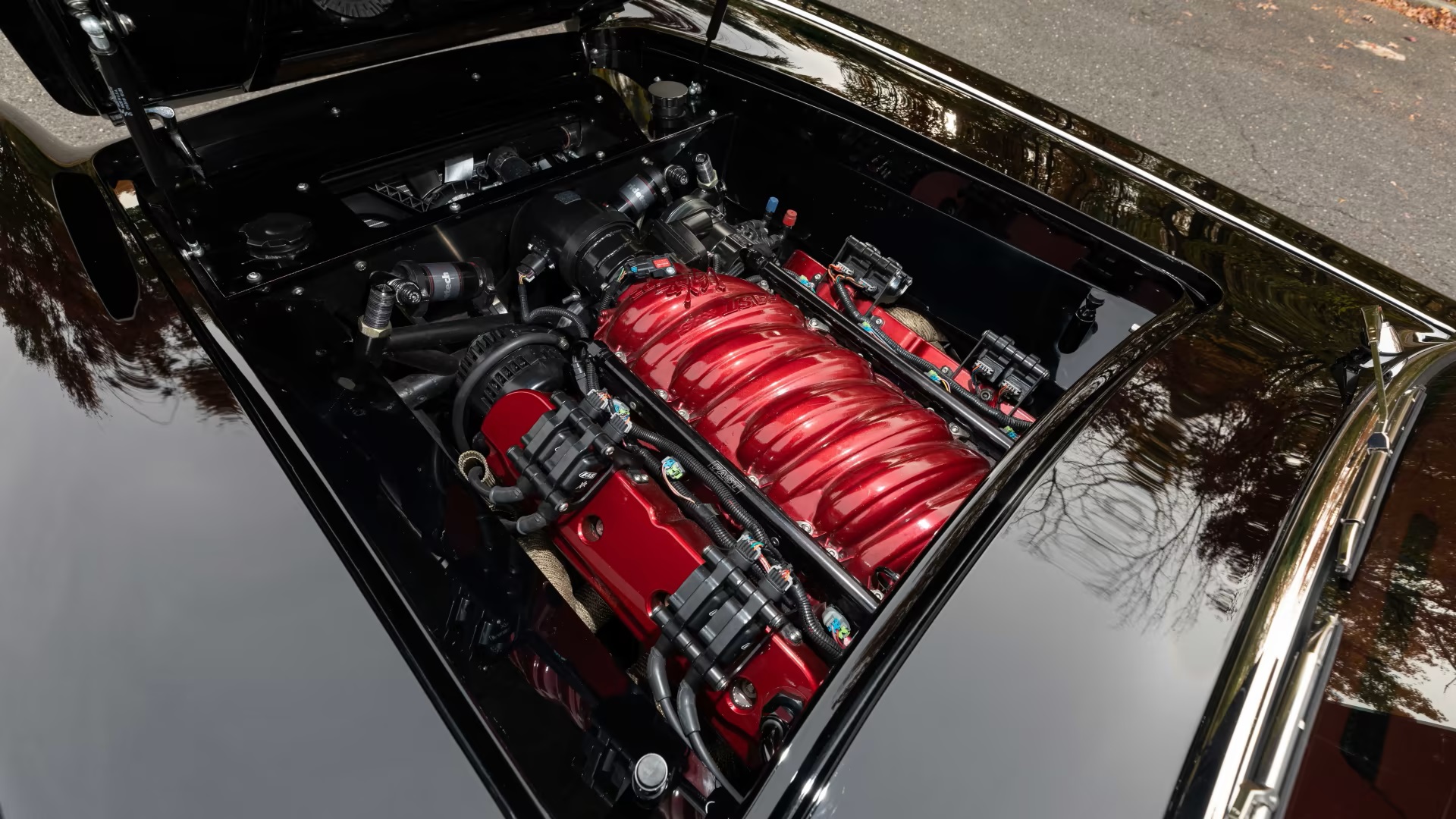 The exterior boasts BASF Black and Adrenaline Red paint with custom additions like front spoilers and a one-off hood. Inside, modern amenities, a four-point roll bar, and C7 Competition Adrenaline Red power seats create a well-thought-out interior.
Source: Mecum Auctions