This 1955 Chevrolet Corvette Custom is a vintage car that draws inspiration from the 1954 Corvette Nomad Concept. It features a powerful 350/350 HP TPI fuel-injected LT1 V-8 engine and an automatic transmission.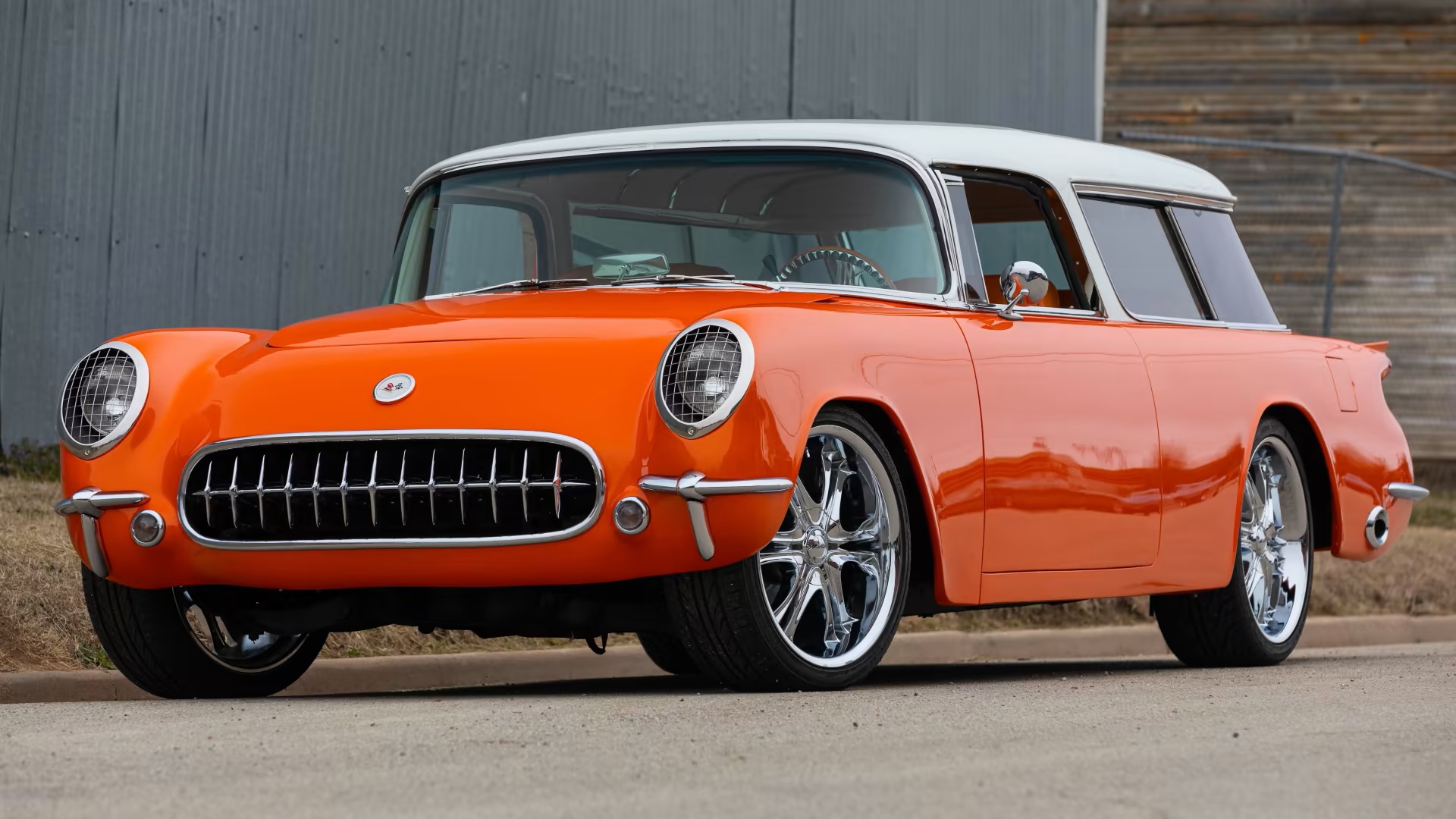 The car is painted in an orange color with a white top. It has various chrome accents such as the grille, bumpers, wipers, mirrors, trunk, and exhaust port trim. The interior is customized with Camel leather and updated seats, and the dashboard is white-trimmed.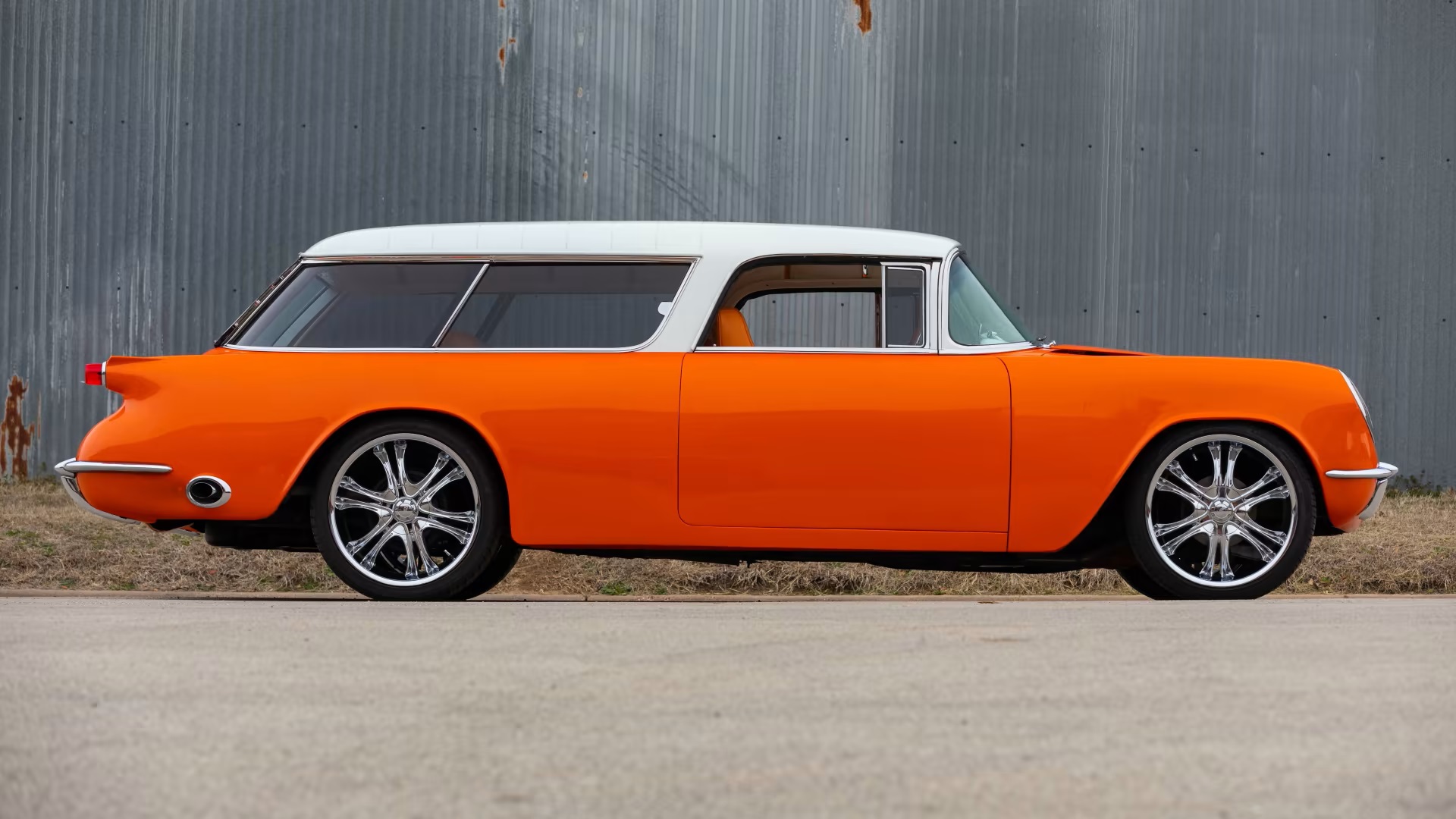 It is also equipped with power adjustable front bucket seats and a custom center console. It also has an updated Kenwood audio system and a custom leather-trimmed banjo-style steering wheel. The gauges have been replaced with Classic Instruments gauges.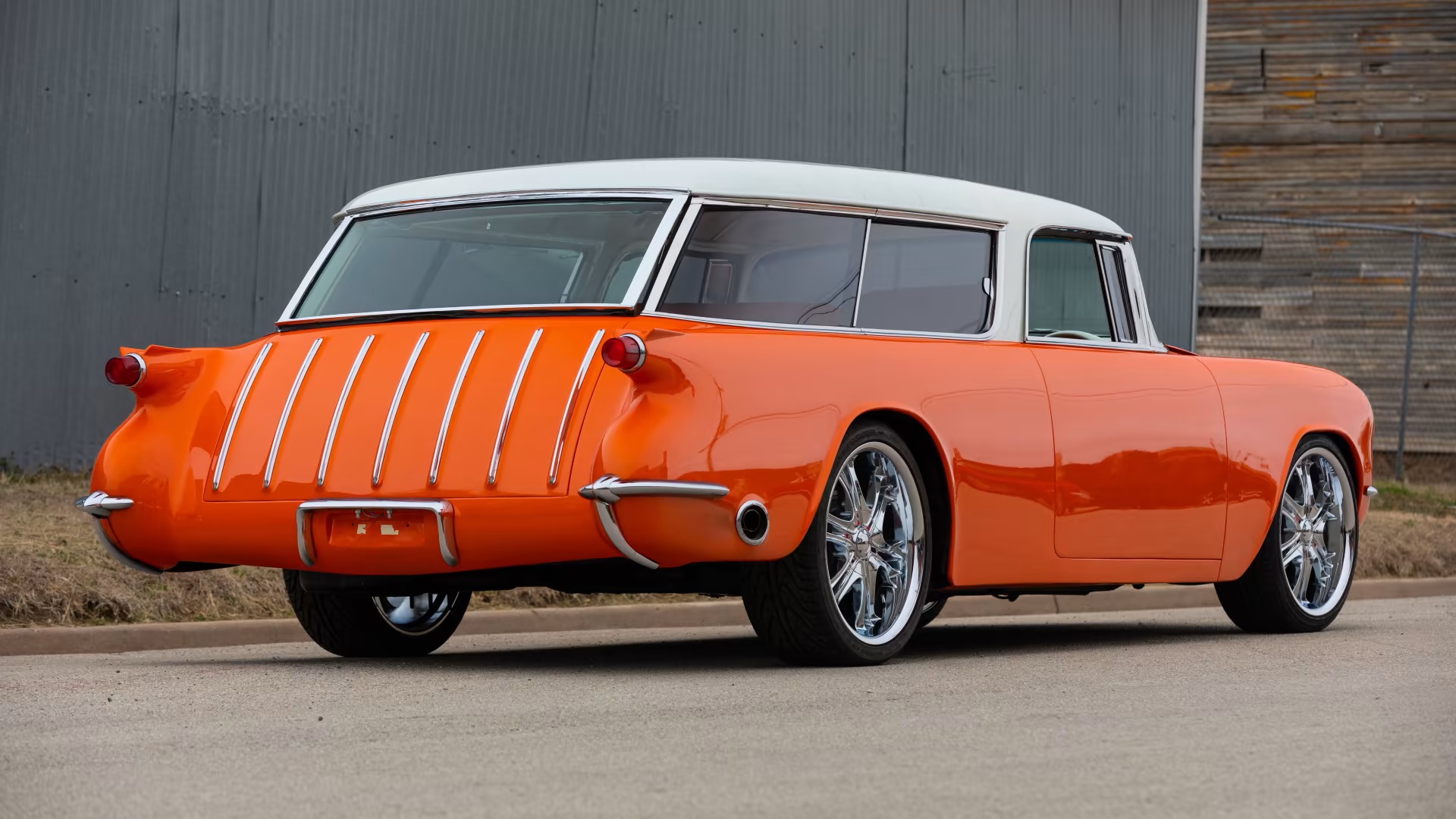 Other features include power front windows with sliding rear side glass windows, air conditioning, front discs with rear drum brakes, and 20-inch chrome dual 5-spoke Viscera wheels with Lexani tires.
Source: Mecum Auctions