Chevrolet and the Corvette Daytona Prototype are headed to one of North America's premier tracks in search of a seventh consecutive victory in the TUDOR United SportsCar Championship. This weekend's Continental Tire Road Race Showcase is the eighth race for the TUDOR Championship's Prototype class, and a Chevrolet-powered entry has won the last six rounds dating back to the Sebring 12 Hours in March.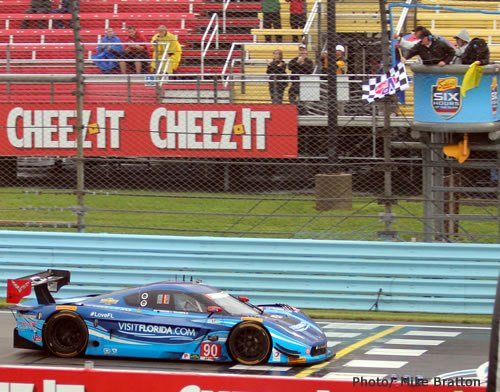 Chevrolet appears well on its way to earning its fourth consecutive Prototype Engine Manufacturer title. With three events remaining, the Bowtie Brand leads by 23 points; the differential per race between first and fifth place is nine points. There are 105 possible points remaining.
"Road America is a very important race for us," said Jim Lutz, Chevrolet Program Manager for the Corvette DP. "A good result can increase our points lead while at the same time make it difficult for our competitors to catch up with two races left. The latest performance adjustments within the Prototype class will play a significant role, however. We have shown well at Road America the last four years, so that helps keep confidence high. The biggest question is what level of downforce teams choose to run. You can be quick in different configurations. How teams balance out the rest of the setup will determine who will find the most success."
Action Express Racing's Joao Barbosa and Christian Fittipaldi won at Road America last year on their way to the Prototype Driver's championship. This time around, the Sebring-winning duo and their No.5 Mustang Sampling Corvette DP stands second in points behind VisitFlorida.com Racing's Richard Westbrook and Michael Valiante in the No.90 Corvette DP.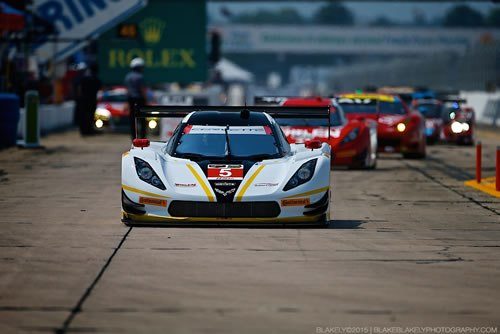 "I've always liked Road America since my first IndyCar days." said Fittipaldi "It's a fast track and challenging all together. I've had a lot of success there and I'm really looking forward to going back. Having previous success at a track you are going back to is always an extra boost, especially if you like the place. I think we are going to be good because we have a great base setup and excellent communication at Action Express Racing. A seven-point deficit may seem small but in this series it means a lot. We need to finish ahead of the 90 on all the races going into Petit Le Mans; then we can evaluate where the points are and start doing some finishing math. We also can't forget that the No. 31 Whelen Corvette and No. 10 are also in the mix."
The championship leaders have won twice this year, Mazda Raceway Laguna Seca and Watkins Glen. They have a seven-point lead with 36 points going to the race winner. Eric Curran and Dane Cameron, winners at Detroit, are third in points during their first season together in Action Express Racing's No. 31 Whelen Engineering/Team Fox Corvette DP.
"Road America is another great track on the schedule." said Curran "It's fast, narrow and rewards being smooth behind the wheel. This tends to suit my driving style and has proven successful in the past. The Carousel into The Kink is my favorite part of the race track. That area is super fast and you can't be off an inch. It's a real hang-on moment every time. I've been driving Road America since 2002 and had success with wins in my Whelen GT Rolex Corvette and the Camaro Z/28.R in the Continental Tire series. With all the laps that Dane and I have done around Road America and how successful our Whelen Prototype has been all year, we will be shooting for another win."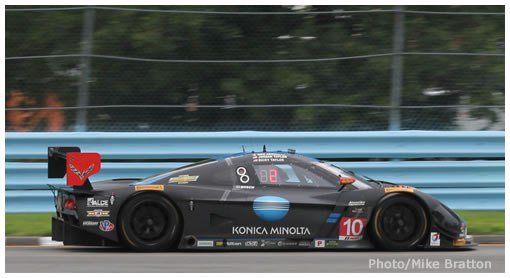 Jordan Taylor and Ricky Taylor are the other two-time winners this year for Wayne Taylor Racing. The No. 10 Konica Minolta Corvette DP claimed victories at Long Beach and the series' most recent round at Canadian Tire Motorsport Park.
"I think every year we've gone to Road America, we've been in contention, at least for a top-three finish if not an outright win, but something always seemed to come up that held us back." said Jordan Taylor "In some ways, Road America is similar to Canadian Tire Motorsport Park. It's got more long straights and big braking zones. So, you definitely need straightline speed, but you also need pretty heavy downforce in the corners. Setup-wise, it's more of a compromise track than CTMP, where it's more about outright speed. In 2013, we were always making good aero decisions and we found a really good setup that year that worked well for us that year and last year. It's definitely the one track where you can be a little more offset from the other cars, and you end up fighting for lap time in different areas of the track with different cars. With all four classes running at the same time, it makes it all very interesting."
For the 2015 TUDOR Championship, all Corvette DP cars are running with updated Chevrolet bodywork that reflects the Corvette C7 production line. The frontal area sees a striking change in design from the previous generation Corvette DP, including updates to the hood surface, headlights and radiator inlet area. The rear window area also has been updated. The Corvette DP will take styling cues from the C7 including the rear taillights.
At the heart of the Corvette Daytona Prototype is a purpose-built 5.5-liter Chevrolet LS9 V-8 engine developed by ECR Engines. The peak output is 560 hp as the power is regulated by a pair of sonic air restrictors that are mandated by the International Motor Sports Association (IMSA) – the sanctioning body of the TUDOR Championship.
The Corvette DP also features a new engine management system from Bosch Motorsport for 2015 and a continuation of a six-speed sequential gearbox with paddle-shift. The brakes feature six-piston calipers with carbon rotors. Without the driver, the Corvette DP weighs 2,285 pounds.
The Continental Tire Road Race Showcase is the eighth race of the TUDOR United SportsCar Championship for Corvette Daytona Prototypes. The event is set for 3:05 p.m. ET on Sunday, Aug. 9 from Road America in Elkhart Lake, Wisconsin. Live TV coverage begins at 3 p.m. ET on FOX Sports 1. Flag-to-flag radio coverage also will be available via IMSA Radio.