Earlier this week, a video with a soundtrack of something mean was posted to Chevrolet Performance's Instagram page. It came with the tag of 10.20.21, which, coincidentally enough, is today!
So what was the beast that the soundtrack was attached to? Quite simply, the most powerful naturally aspirated performance engine that GM, in any form including Chevrolet, has released in crate form.
As reported on GM Authority, the new engine is dubbed the ZZ632/1000, and yes, that number after the Z's is the cubic inches of displacement this monster has.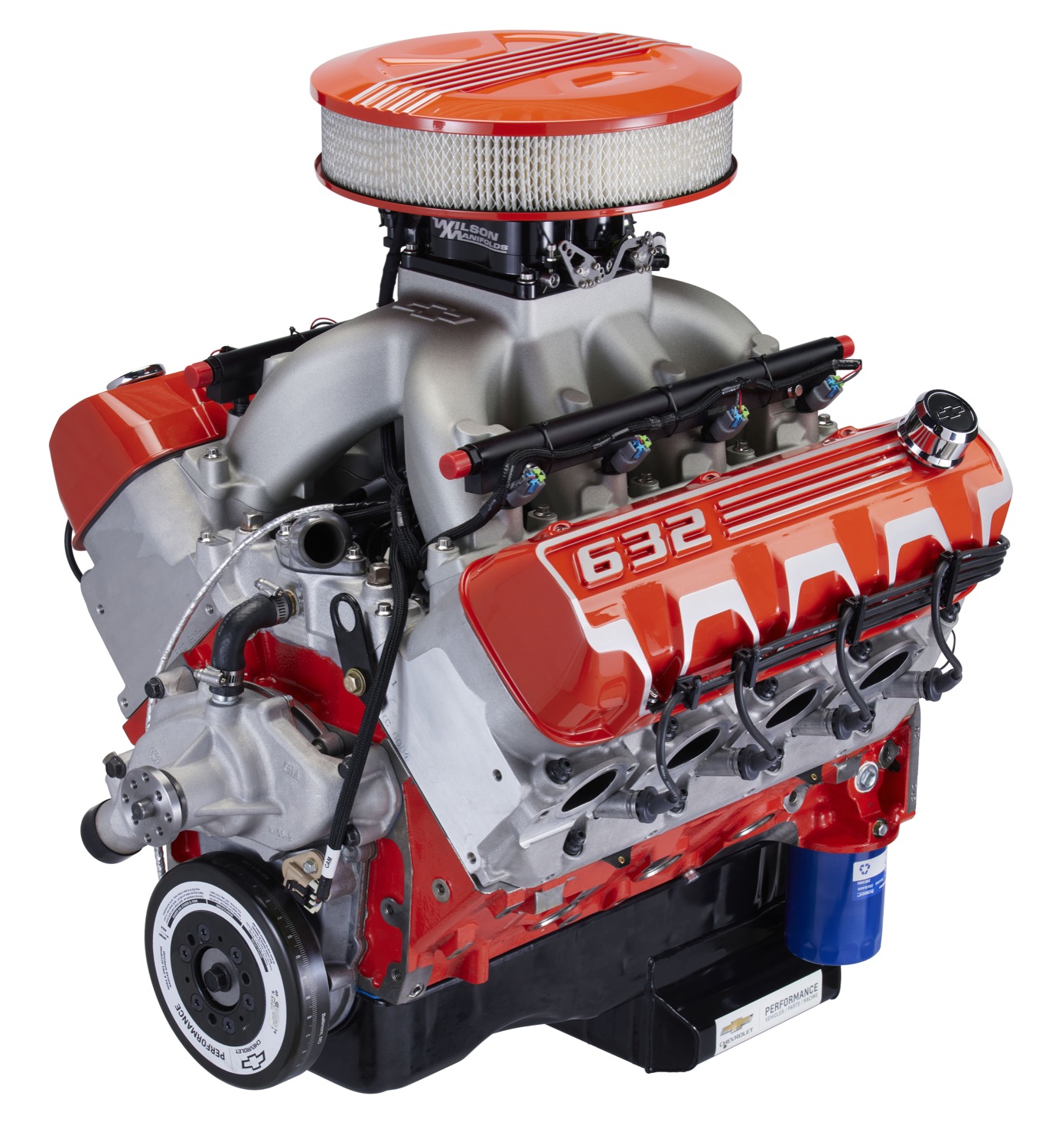 632 cubic inches of monster power (for those using metric, that's over 10 liters!)

Peak power arrives at 6.600 RPM with a nigh unbelievable 1,004 HP, with peak torque at 5,600 RPM with a planet-moving 875 lb-ft of torque. It has a variable redline, although Chevy "heavily suggests" setting it to 7,000 RPM.
The ZZ632 also works on 93 octane pump gas, meaning that you could, realistically, put it in a road car, if you have a big enough shoehorn to get it in.  That fuel is delivered through independent port injectors for each cylinder, and the big block breathes it in through CNC machined high-flow aluminum cylinder heads with symmetrical ports. All the exhaust ports are similarly symmetrical, meaning each cylinder produces equal power and gives the engine a burbling roar that could probably be used by geologists for earthquake simulation.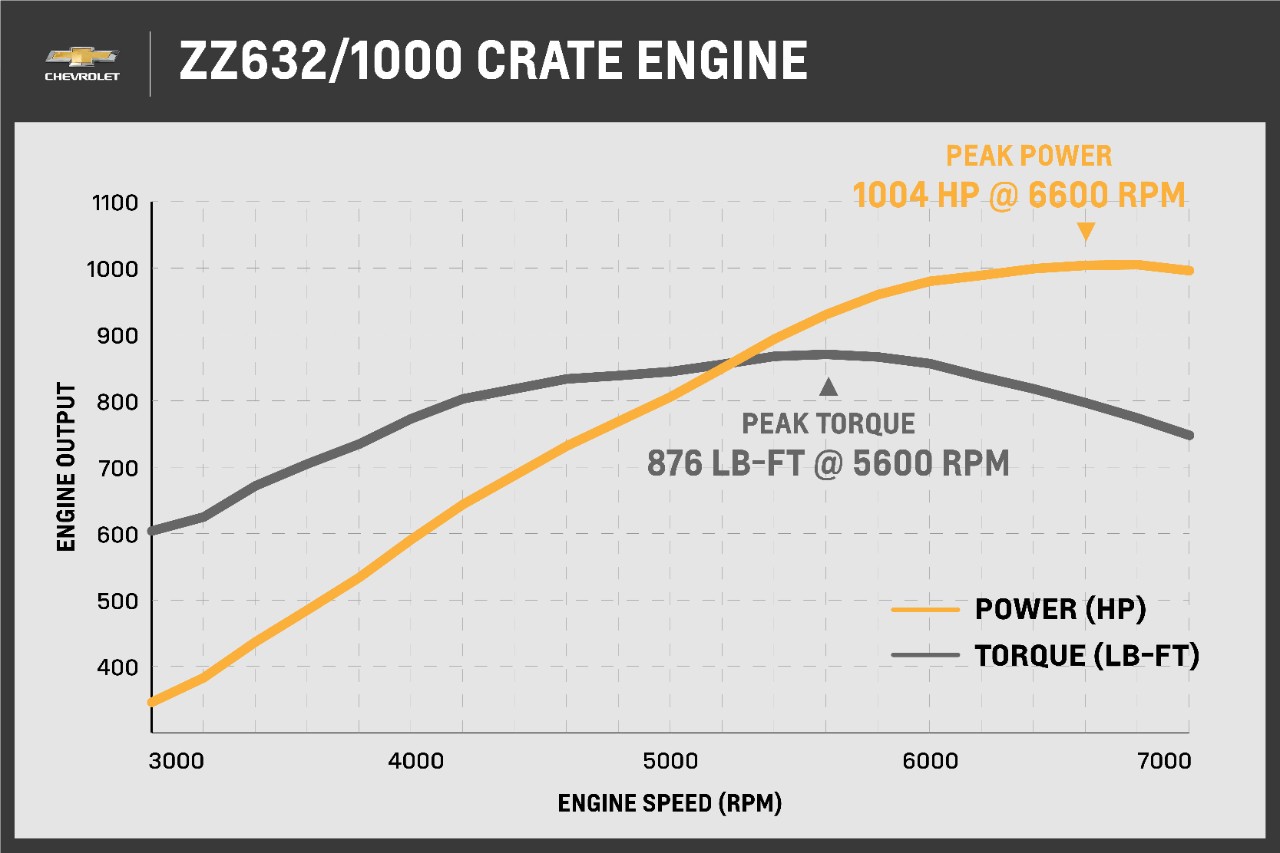 The cylinder heads are coded as RS-X Symmetrical, named so in honor of Ron Sperry, who spent 50 years working with Chevrolet Performance. One of his greatest achievements was the introduction of symmetrical ports to the Gen III LS1 small-block V8 that debuted with the 1997 Corvette C5.
The engine itself shares the same external dimensions as the ZZ572 crate engine but has a mold that is machined to give the needed space for the massive 632 cubic inches. Most of the displacement gain comes from adding 0.040 inches to each cylinder's bore over the ZZ572, and increasing the stroke by a huge 0.375 inches per cylinder. The engine also runs at a compression ratio of 12.0:1.
This required the engineering team to increase clearance inside the block, and rework the connecting rods. This is further reinforced with four-bolt main caps and a forged rotating assembly, which was put through over 200 simulated drag strip passes on a dynamometer without issue.
While pricing has yet to be announced for the ZZ632/1000, it will be on display at the SEMA 2021 show in Las Vegas, with production expected to begin at the end of 2021 for early 2022 deliveries.