We Found a 1989 Callaway Twin Turbo Corvette For Sale on Craigslist – It's Almost Too Good To Be True!
Every now and again we'll stumble across something special on the internet.  While we see many amazing Corvettes, its rare that we come across one like this.  What makes it even more impressive is that its for sale.
Check out this 1989 Corvette Callaway Twin Turbo Corvette.  This car, which is labeled as #37 or just 67 made, is for sale in Boca Raton, Florida.  How do we know this?  We found it on Craigslist.  To be more precise, we stumbled across an article that pointed us to the Craigslist posting in Florida.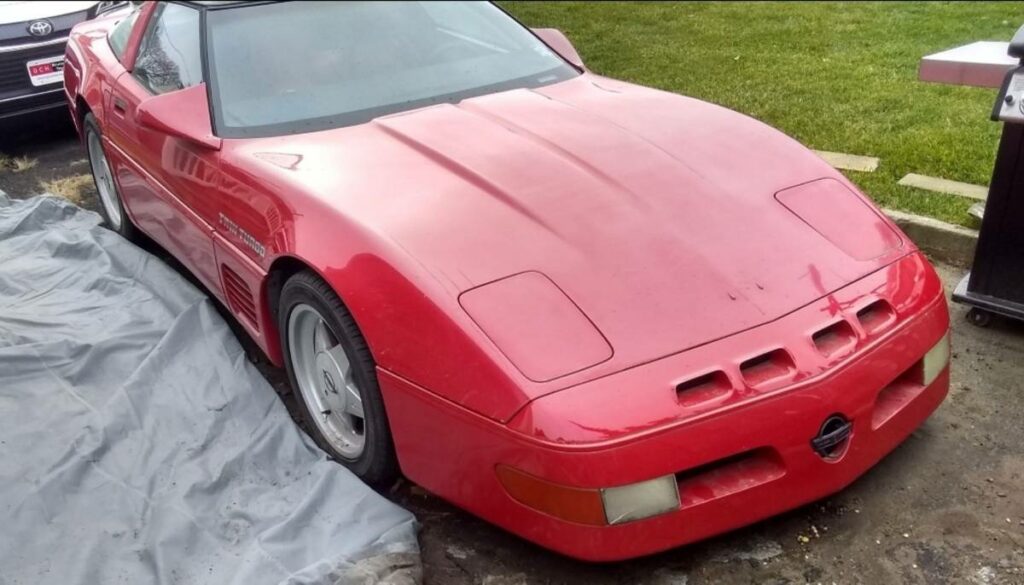 The car, which underwent the Callaway conversion at the time of its purchase in June 1989, is VIN No. 1G1YY2189K5120146.  The original bill of sale is included with the car.  Interestingly, the bill of sale includes a breakdown of the original sell price – which totaled some $93,597 dollars.  Today, the seller has the car listed at $29,000, which might be a deal, depending on how well the car was maintained.
Here's what we know about the car (and unfortunately, it isn't a lot.)  The car has 81,000 miles, comes equipped with a six-speed manual transmission, and is finished in red paint with matching red interior.  Additionally, the seller lists the car as being in "excellent" condition.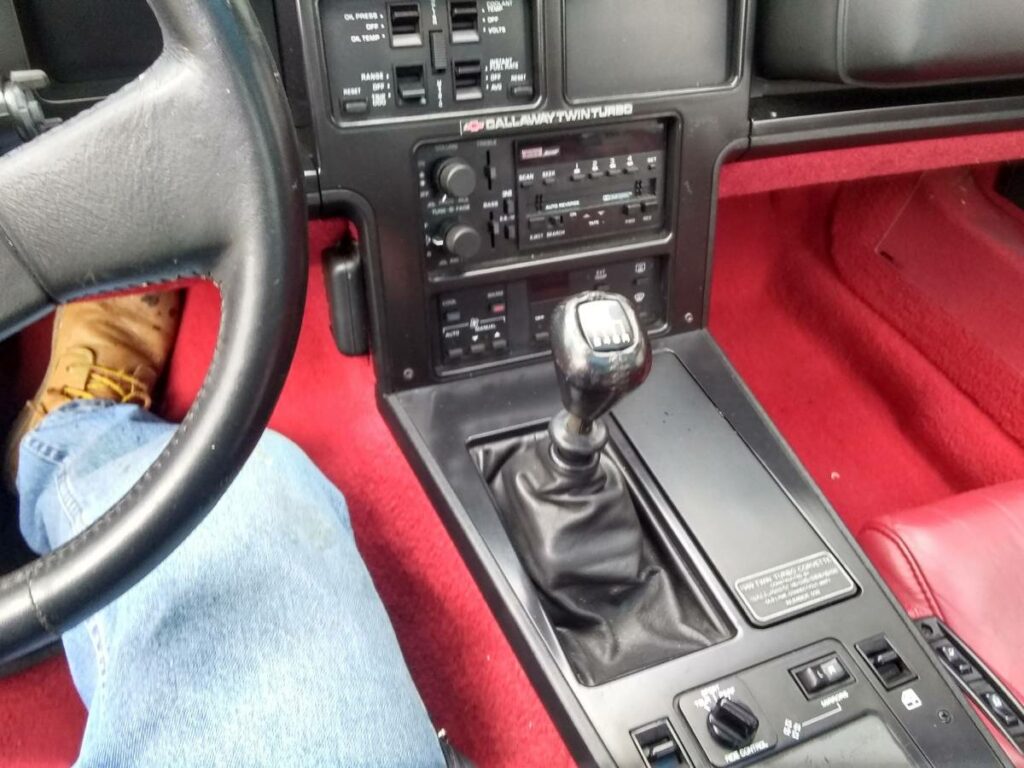 The pictures don't provide enough detail to accurately determine the condition of the car's exterior OR interior.  While none of the pics indicate any major issues, there's simply not enough to go with off the Craiglist posting to really determine the car's current condition.  One other point of note – the car has some 81,334 miles on it.  What does that mean for you as a potential buyer?  It's been driven – and more than a fair amount – which often leads to costly repairs for subsequent owners of used cars of this pedigree.
Which leads to the question – in what shape is the car's powerplant?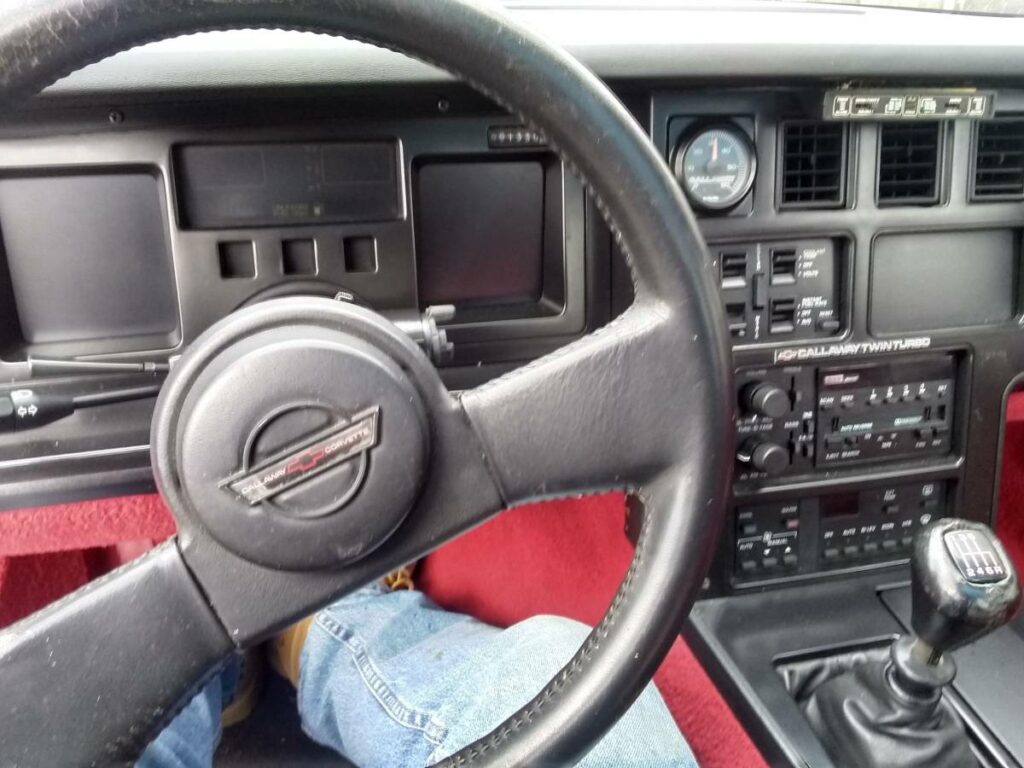 All 1989 Callaway Twin Turbo Corvettes featured dual Rotomaster Compac turbochargers which compressed inlet air gathered from the Callaway cold-air box and channeled it through the boxed frame rail crossmember, to the intercoolers. Pressurized air passed through the twin heat exchangers, then fed through the "Ram's Horn" which houses two additional Bosch fuel injectors driven by the Callaway MicroFueler™ fuel enrichment controller. They added additional fuel under boost. The factory Tuned Port Injection upper manifolding was refinished on all 1989-1991 B2K cars by Callaway in a black wrinkle finish. Under-hood ducting channels cooling air to the intercoolers in a clever fashion.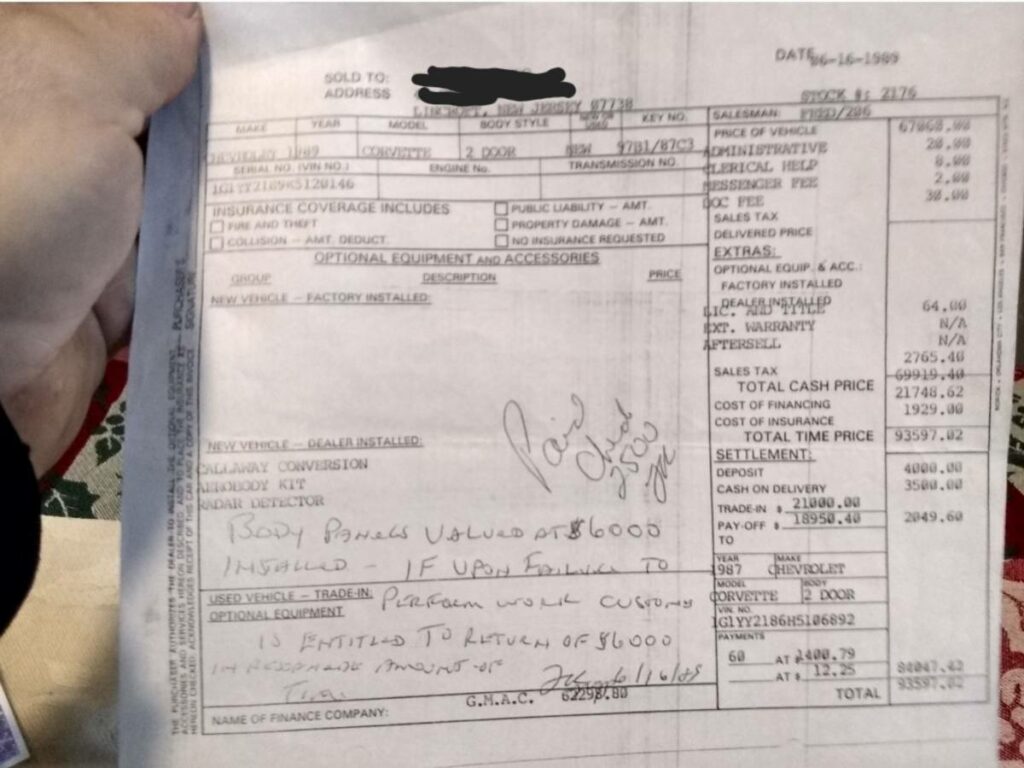 If this Corvette has been properly maintained and is really considered in showroom (or similar) condition, then this might be one heck of a find for the current asking price of $29k.  Even if the car needs a little work, you simply won't find many of these cars about in today's marketplace…and that makes it a rare – and valuable – find.