The Corvette's history of putting power to the pavement is indeed a lengthy one. With more than 65 years and eight generations behind it, America's sports car continues to push the performance envelope, setting milestones and breaking barriers along the way.
The Corvette's success can be directly attributed to the keen technical savvy of those that have worked diligently throughout the years to make it what it is today. Through their efforts, every Corvette ever produced has been engineered to the highest performance standards of its time.
From the specific tolerances of every component under the hood to the curvature of its form, the Corvette has been precisely engineered from top to bottom for peak performance. Included within the prowess of its exacting engineering standards is a keen attention to detail concerning the tires on which every Corvette rides.
For a car with such a long and respected pedigree of speed and curve-hugging responsiveness, installing lesser tires on such a machine simply will not cut it.
Speed Ratings: What They Mean For Your Corvette
When considering the fact that a Corvette is capable of achieving far greater top speeds than most conventional production vehicles, it stands to reason that the Corvette will require tires that are significantly more robust in their construction than the average "grocery getter".
Luckily, we are provided with a standard metric to gauge a tire's ability to withstand the rigors of high-speed driving. This standardized metric is known as a tire's "speed rating." These ratings are presented in an alphabetical form and correspond to a designated maximum speed at which safe operation and the assured structural integrity of the tire are presented.
At the low end of the scale, (A) rated tires are intended for minimal speed and offroad use, as they begin with maximum speed designations as low as 3 MPH. On the other end of the spectrum, (Y) rated tires carry the speed rating of 186+ MPH. Additionally, the majority of manufacturers include a series of tires with a (Z) or (ZR) denotation (identified within the tire's size description, alongside its aspect ratio.) This is an industry-standard for identifying high-performance tires, though the exact speed at which this rating is given varies from one brand to the next.
The exact tire speed rating intended for use with each model year Corvette can be found in both the owner's manual and on the driver's side door jam placard. The specified speed rating for a tire can be found on its sidewall, following the listed tire size.
Given a Corvette's performance capabilities, the tires specified by GM should fall within maximum speed classifications found at the upper end of the rating spectrum. The following are some of the most common tire speed ratings, including those best suited for use with the Corvette.
| | |
| --- | --- |
| Tire Speed Rating | Maximum Speed |
| U | 124 MPH |
| H | 130 MPH |
| V | 149 MPH |
| W | 168 MPH # |
| Y | 186 MPH # |
| Z (ZR) | 186+ MPH # |
Note: The above chart represents those speed ratings that carry the potential for use in conjunction with the Corvette, though several early Corvettes could theoretically use tires of a lesser rating than those designated.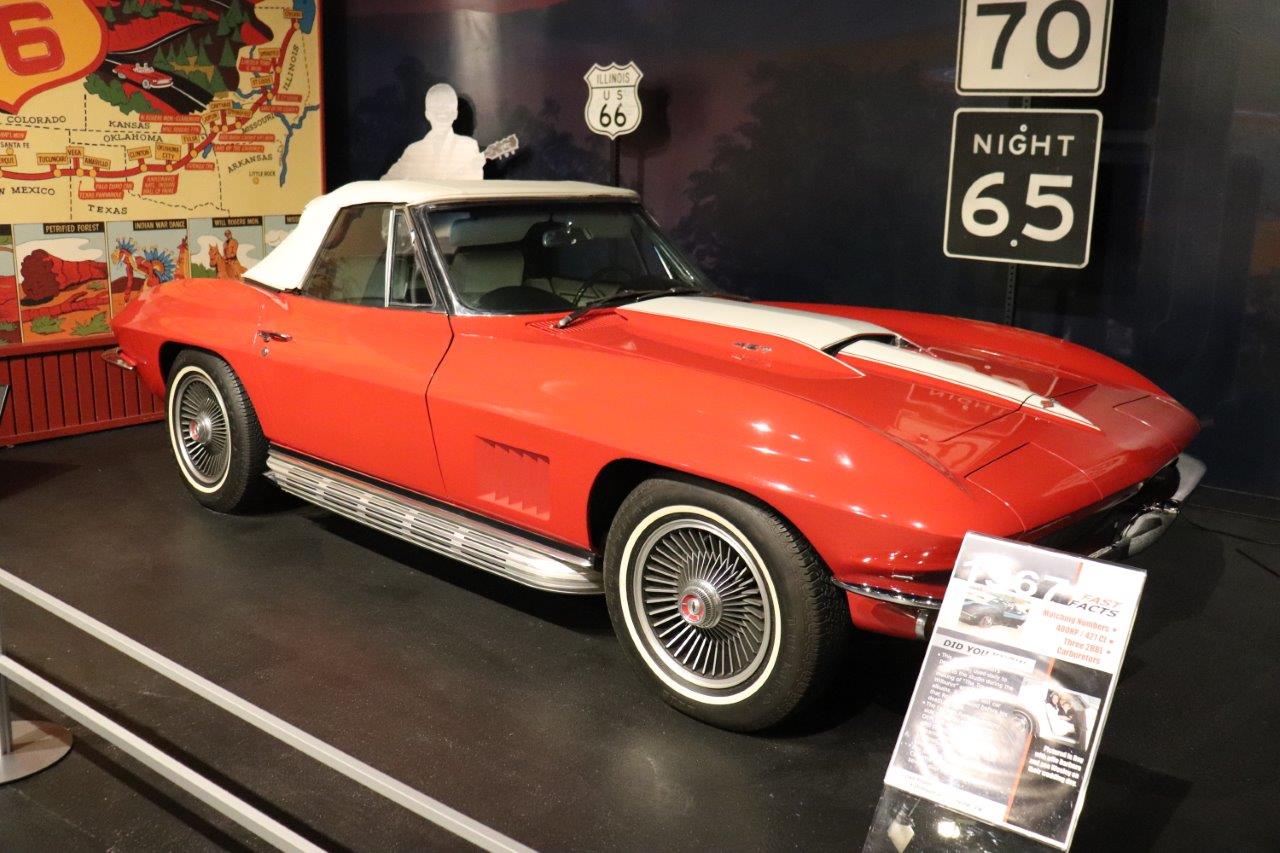 Run-Flat Tires
Throughout the years, the Corvette has served as a testbed of sorts for run-flat tires. This began in earnest in 1994 when Chevrolet started installing run-flats in lieu of putting a spare tire on the Corvette. In 1997, with the release of the C5, the Corvette became the first production vehicle to include run-flat tires as standard equipment.
A run-flat tire is designed to operate like an inflated tire for a limited period of time after the tire has lost air pressure. This effectively allows a Corvette owner who has punctured a tire to continue driving for a limited period of time until the operator can reach an area to safely remove and replace the tire.
But how does a run-flat tire work?
A run-flat tire utilizes stiffer than standard sidewalls to support the weight of the Corvette without the tire collapsing upon itself. Additionally, the bulk of run-flat tires utilize integrated cooling fins to minimize heat build-up when they are driven on after losing air pressure.
Many run-flat tires are rated for a sustained driving distance of up to 50 miles (at speeds not to exceed 55 MPH.)
Working knowledge of run-flat tire operation is paramount to Corvette owners. While the tires provide increased reliability in the event of a puncture or other damage, they decrease ride comfort and can make for a noisier driving experience. For that reason alone, many Corvette owners replace the factory run-flat tires with non-run-flat tires.
For newer (C5 thru current) Corvette owners, the decision whether or not to purchase run-flat tires is a serious consideration and one that must be decided upon before electing to purchase replacement tires.
Best Tires For Your Corvette
While many manufacturers have ramped up their production of high-performance tires in recent years, choosing the right tires for a Corvette can still be quite perplexing. Although each Corvette owner will give different reasons for selecting the brand/type of tire they think is the "perfect tire for their car, there are several offerings worth considering that stand out for their formidable attributes.
The following are some of the most notable options for Corvette owners who are looking to equip their piece of Americana with a new set of tires.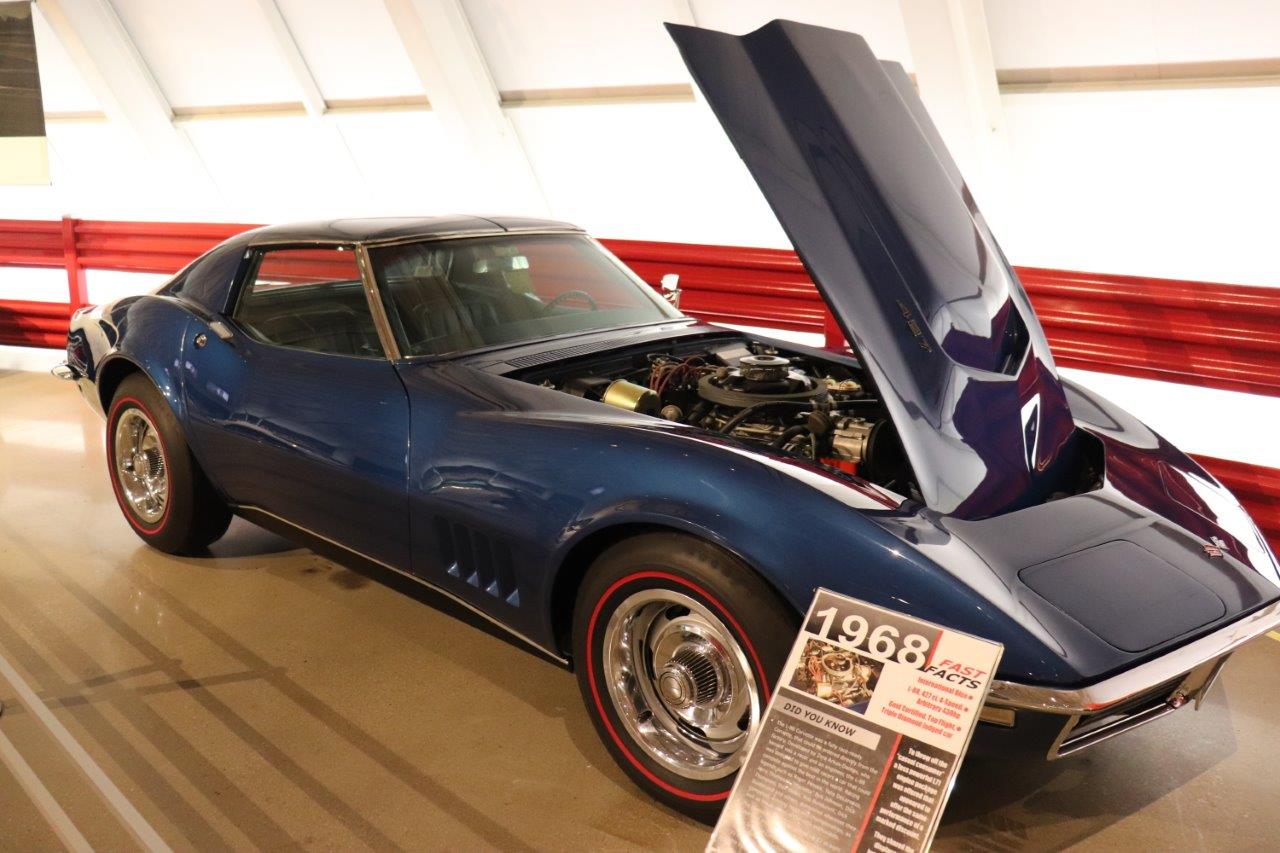 Today, for the most part, vehicles ride around on radial-ply tires, but this was not always the case. In the past bias-ply tires were the industry standard, and this is a fact that many classic Corvette owners will want to keep in mind when considering the purchase of new tires.
Bias-ply tires utilize reinforcing cords that run diagonally from one bead to the next, with the next layer running at an opposing angle to the one beneath. Both the tire's tread and sidewall are supported by these plies. As a result, bias-ply tires typically feature less flex and are more heat-sensitive than radial tires.
Radial ply tires feature reinforcing cords that are positioned from bead to bead, at a 90-degree angle to the tire's direction of travel. Each consecutive ply of a radial tire is run in the same direction, and belting is featured between the tire's plies and tread. As a result, a radial tire's sidewall and tread operate independently of one another. In many regards this provides superior functionality over that offered by bias-ply tires, yet does not offer the same classic look and/or feel.
Coker Tire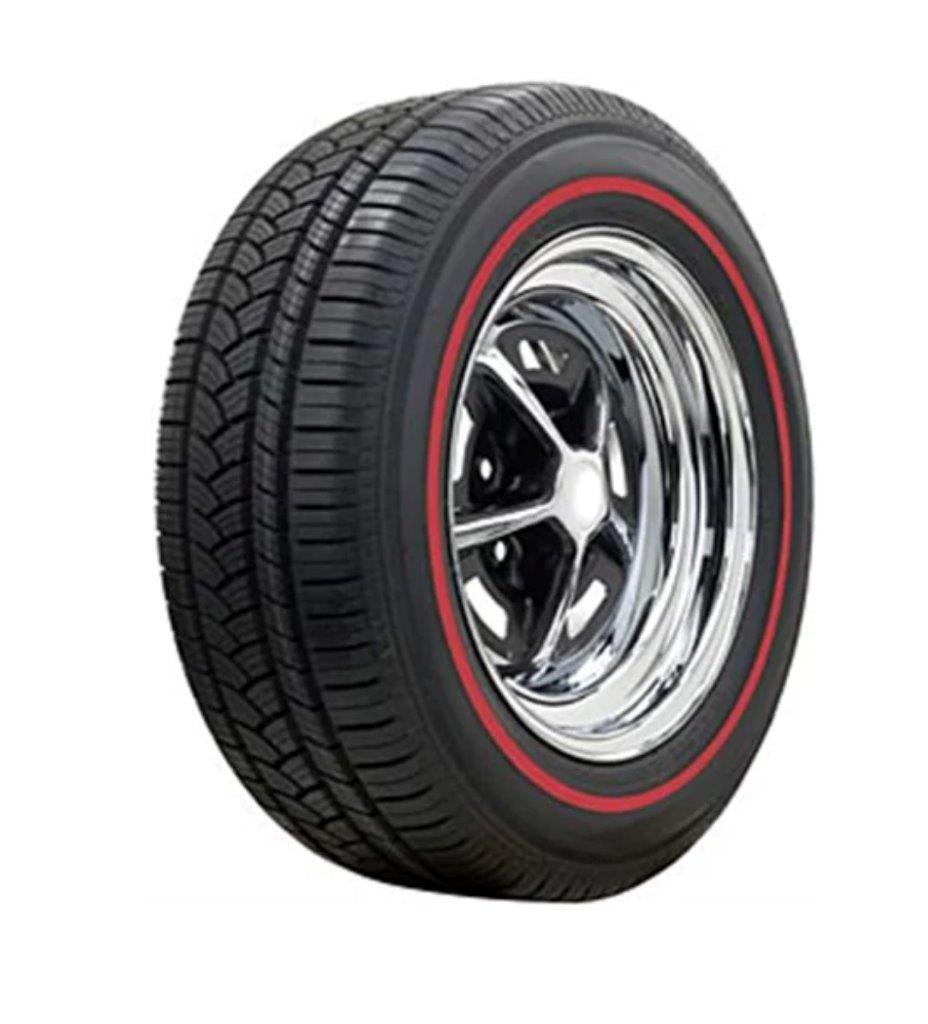 The great news is that owners of early Corvettes can now have their cake and eat it too. Coker Tire offers BF Goodrich Silvertown and FR70-15 Firestone Wide Oval Radial equivalents for these classic Corvettes' original bias-ply tires. This provides a level of classic styling for period-correct restorations while bringing many important safety and performance facets of tire engineering into the 21st century.
For those that wish to purchase tires that are as close as possible to their Corvette's original stock offerings, Coker also has you covered. The company offers a full lineup of bias-ply tires, including whitewall, redline, and goldline options.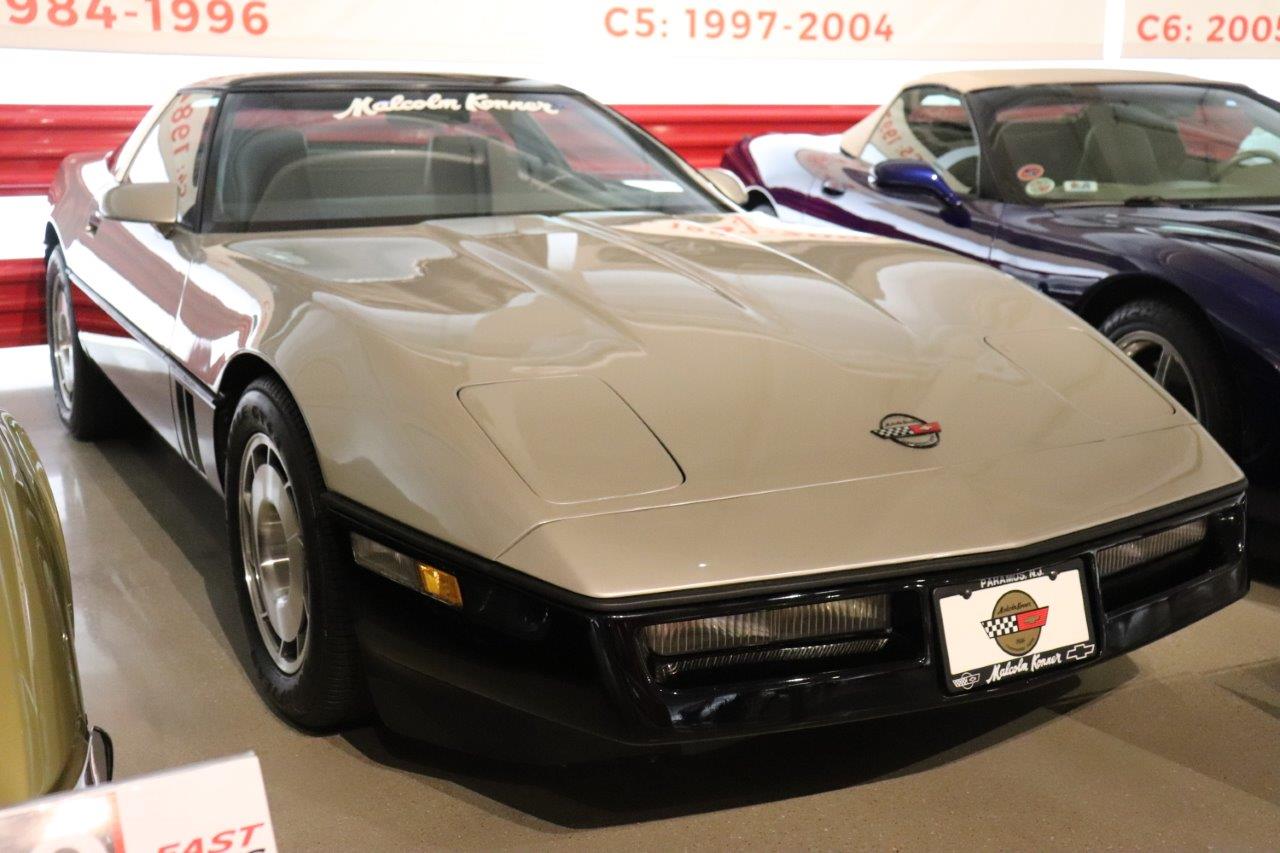 Perhaps the most difficult of all Corvettes to locate suitable tires for are those model years found on the fourth-generation Corvette. This is largely a product of the obscure tire size chosen for the Corvettes of this era, especially those that came standard during the early years of the fourth generation. From 1984-1988, Corvettes came equipped with 255/50VR16 tires, which have otherwise not been used as standard equipment on any other production vehicle then or now.
Due to its exceedingly limited use, few manufacturers elect to manufacture a tire with this particular size configuration/ratio. The majority of those that do solely produce competition-grade tires. However, several manufacturers have recently introduced their own solution to this obscure tire shortage.
BFGoodrich G-Force Sport Comp-2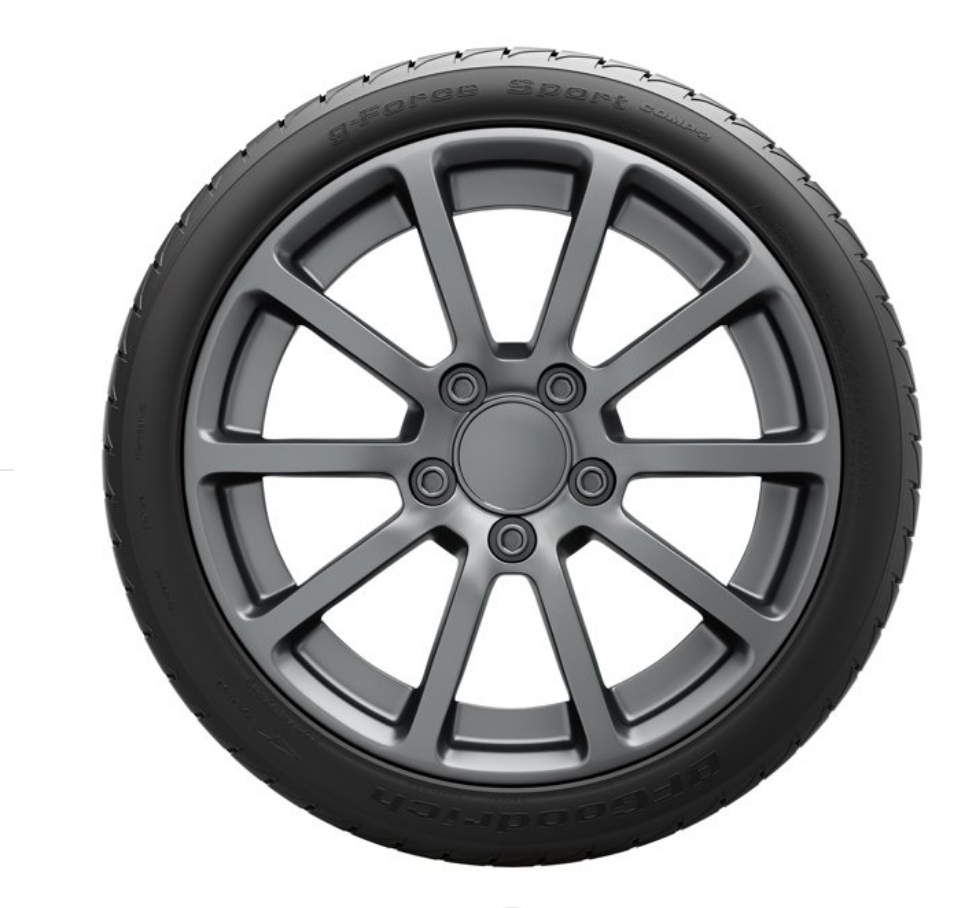 BFGoodrich's G-Force Sport Comp-2 tires offer early C4-era Corvette owners with the perfect solution to their tire buying dilemma. These tires feature a racing-inspired silica-infused compound within their construction that promotes better feedback, grip at any cornering angle, and straight-line stability. The additional use of directional g-Hook intermediate grooves and wide circumferential rain channels assist in efficient water dispersal.
Mickey Thompson E/T Street S/S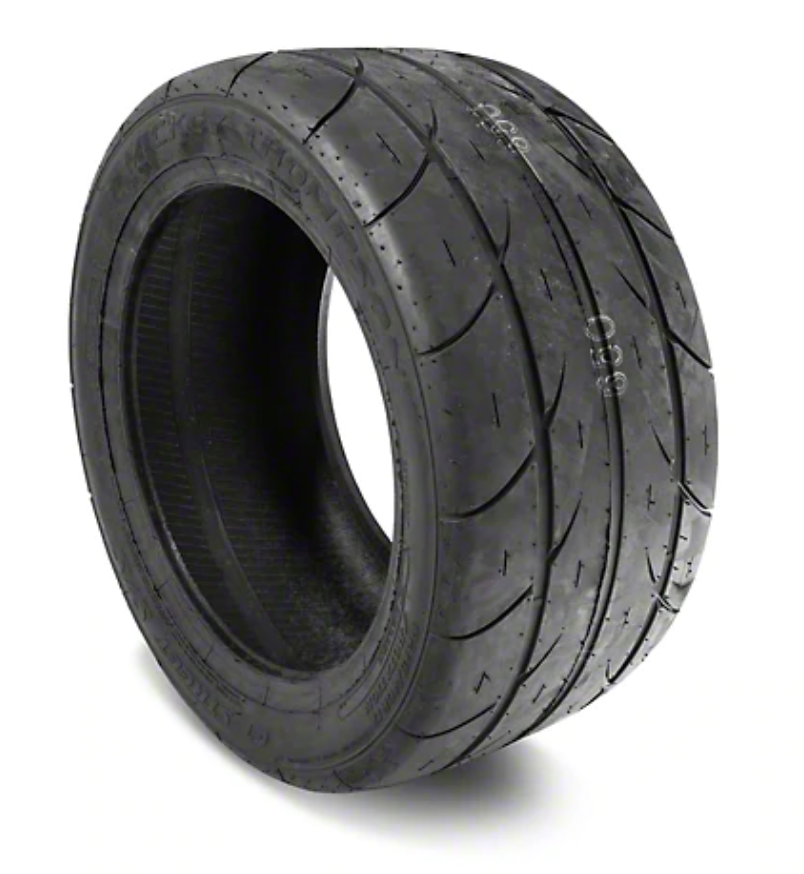 Mickey Thompson E/T Street S/S tires blur the line between street legality and track specific use. Though these tires are indeed approved by the Department of Transportation (DOT), they are essentially competition-grade tires at heart and will put every ounce of power to the pavement that your C4 can muster.
Ample wet or dry traction is also generated by the Mickey Thompson E/T Street S/S tires, making them the perfect choice to combat whatever the street or track can throw your way.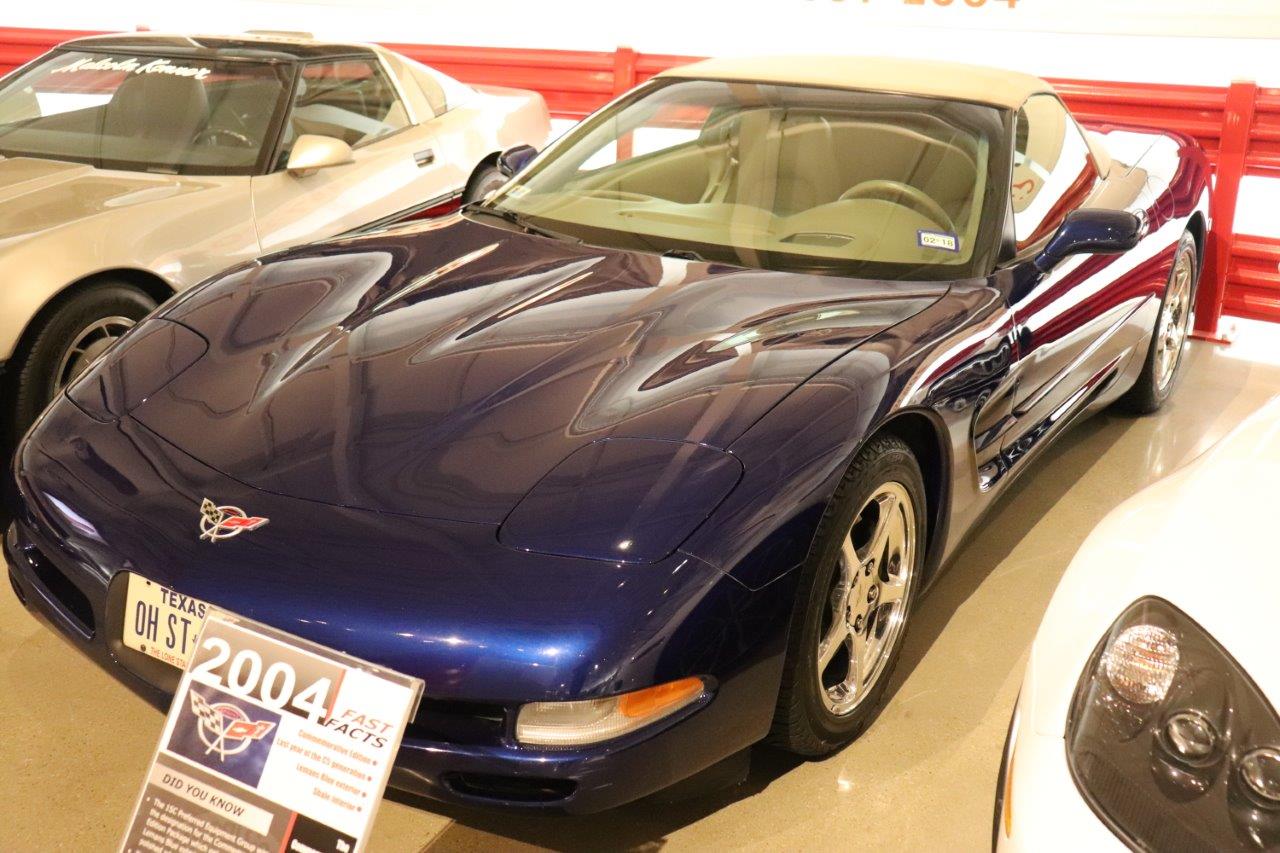 For those Corvette enthusiasts that currently own a C5 era car, you have likely found that tire options are fairly expansive, especially in comparison to some of the earlier-generation Corvettes previously mentioned. Throughout the C5's production run, 245/45ZR17 tires became the standard offering, and no shortage of manufacturers catered to this specific need.
However, as successive technological advancements found within the iconic line continued to develop, so did the need for tires that could take the punishment imposed by ever-increasing powertrain performance. The following are some of the most notable tire options for inquiring C5 owners.
Michelin Pilot Sport A/S 3 Plus ZP (Also Available For C6/C7 Models)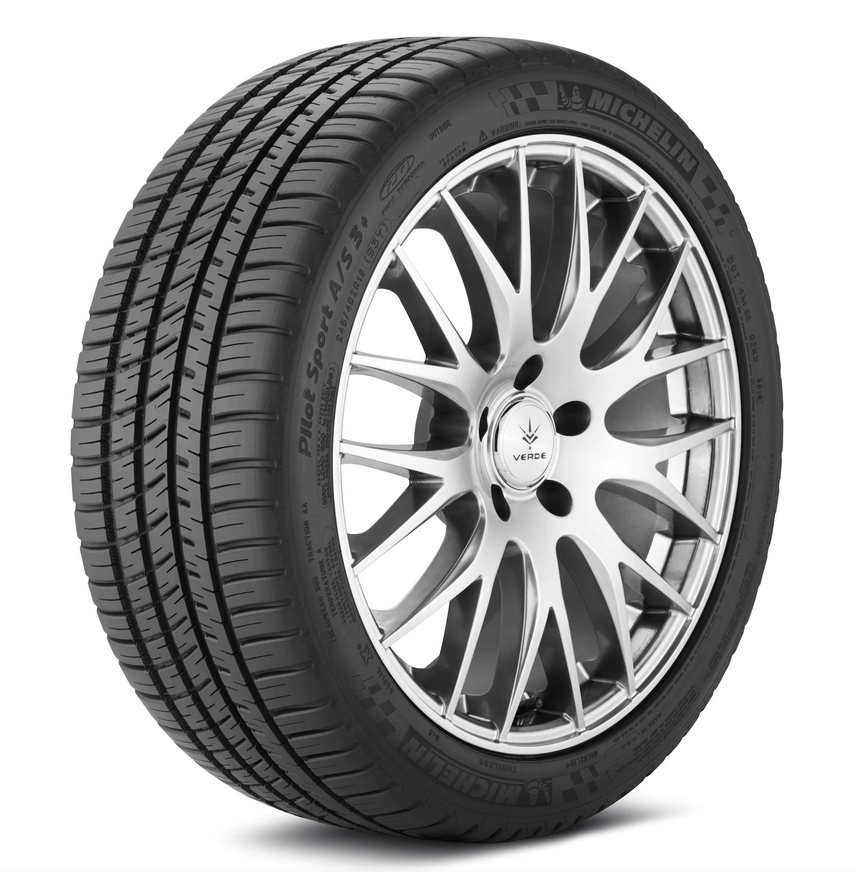 Michelin Pilot Sport A/S 3 Plus ZP tires carry quite a reputation as the premier, all-around performance tire for C5 (and later) Corvettes. These tires utilize Michelin's Helio+ Technology, which employs sunflower oil and an Extreme Silica composition to provide exemplary traction, even before warm-up.
Michelin Pilot Sport A/S 3 Plus ZP tires are also run-flat in nature, allowing consumers to stay true to the C5 design team's vision in regards to tire selection.
Goodyear Eagle Sport All-Season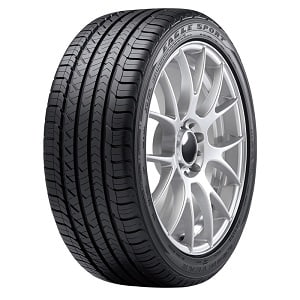 If you are looking for a quality all-season tire for your C5 Corvette, it is hard to go wrong with the Goodyear Eagle Sport All-Season. These tires provide outstanding responsiveness under a wide array of circumstances, thanks in part to their linked outboard shoulder blocks and notched center ribs.
Goodyear Eagle Sport All-Season tires also shed water to a higher degree of efficiency than that of many competitors' offers due to their specially designed circumferential grooves.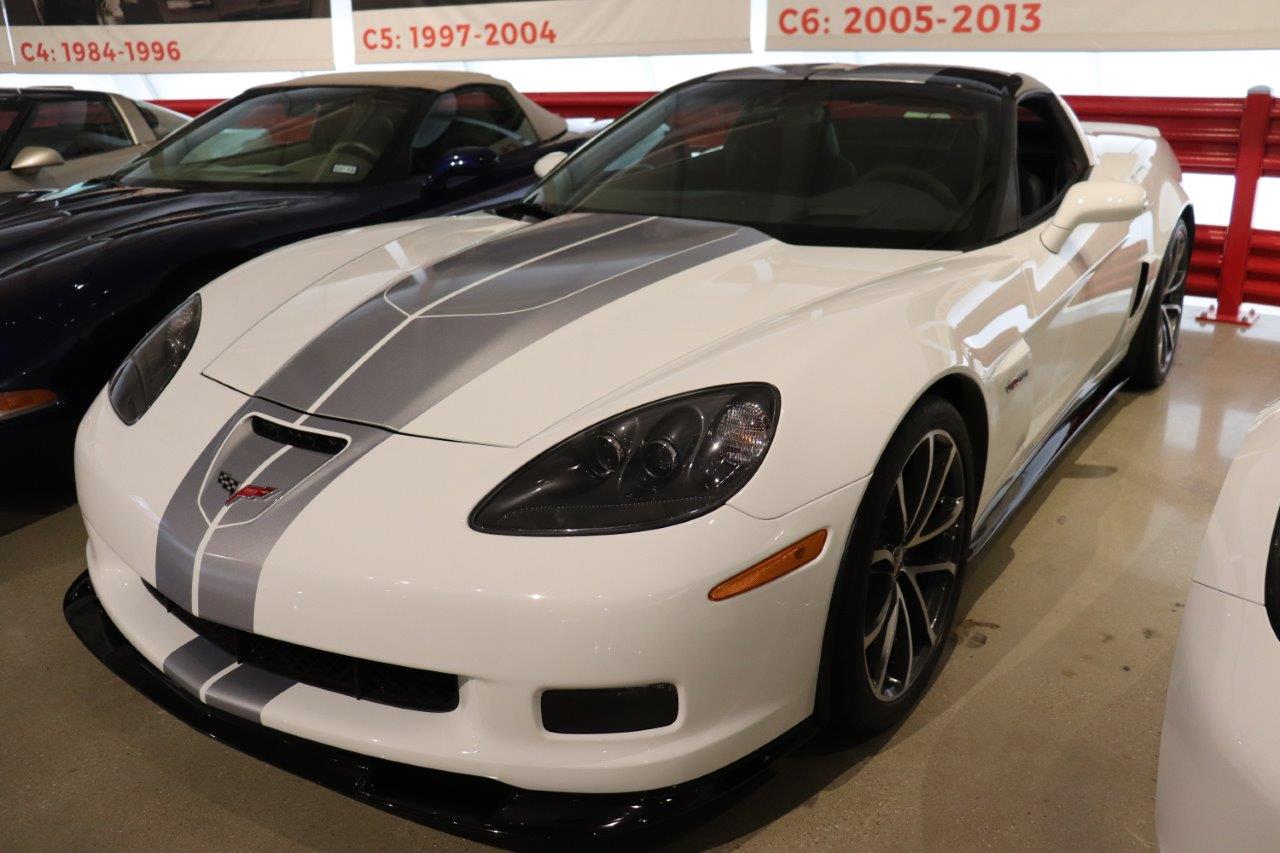 The C6, like the C5 before it, was offered with run-flat tires. However, GM design and development had made several changes to the C6 to better accommodate the use of such tires. One of the most often voiced concerns over the use of run-flat tires during the C5 era was the level of road noise that they produced. In a bid to remedy this, the C6 was engineered to negate this issue by significantly increasing the amount of cabin insulation used in each production car.
Although audible cabin noise heard when driving the C6 was effectively minimized, some of the stigma surrounding the association between run-flat tires and road noise remained. This led many C6 owners to opt for non-run flat alternatives, upon replacement due to normal wear and tear.
Michelin Pilot Super Sport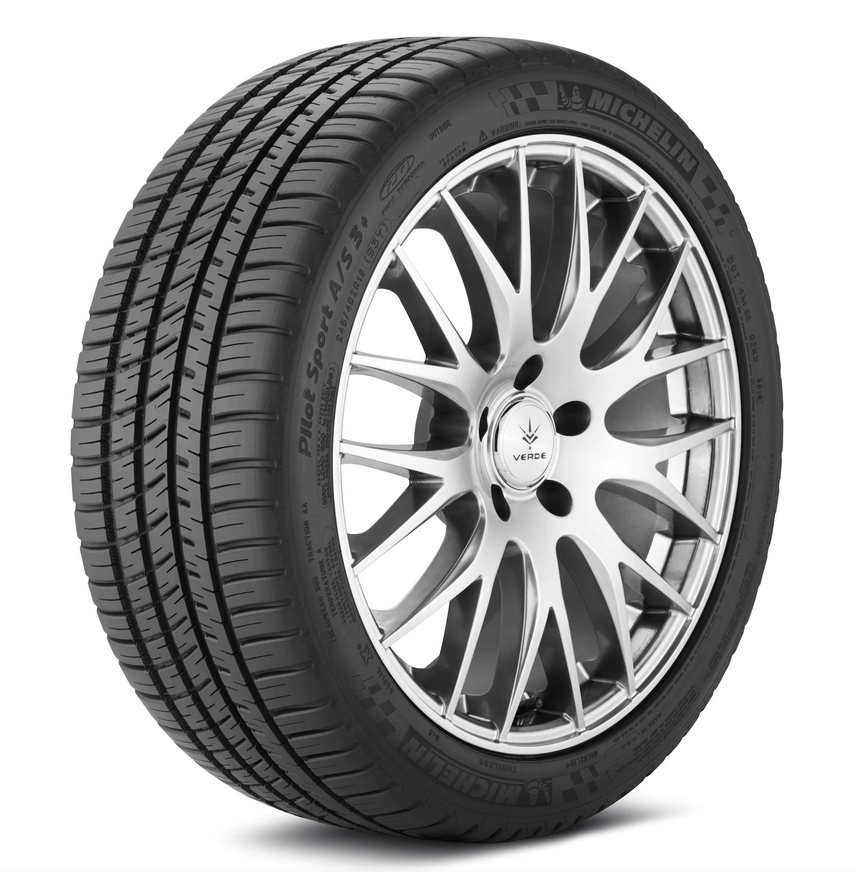 Michelin Pilot Super Sport tires are renowned for their long tread life and superior handling characteristics. These tires are also well proven in the performance field, as they have been offered as OEM equipment on a number of high-end vehicles throughout the years, including the Ferrari 599 GTO.
Michelin Pilot Super Sport tires are also derived from the same technology as those developed specifically for use at Le Mans, where the manufacturer's tires have carried numerous teams to wins in recent years.
Hankook Ventus V12 Evo2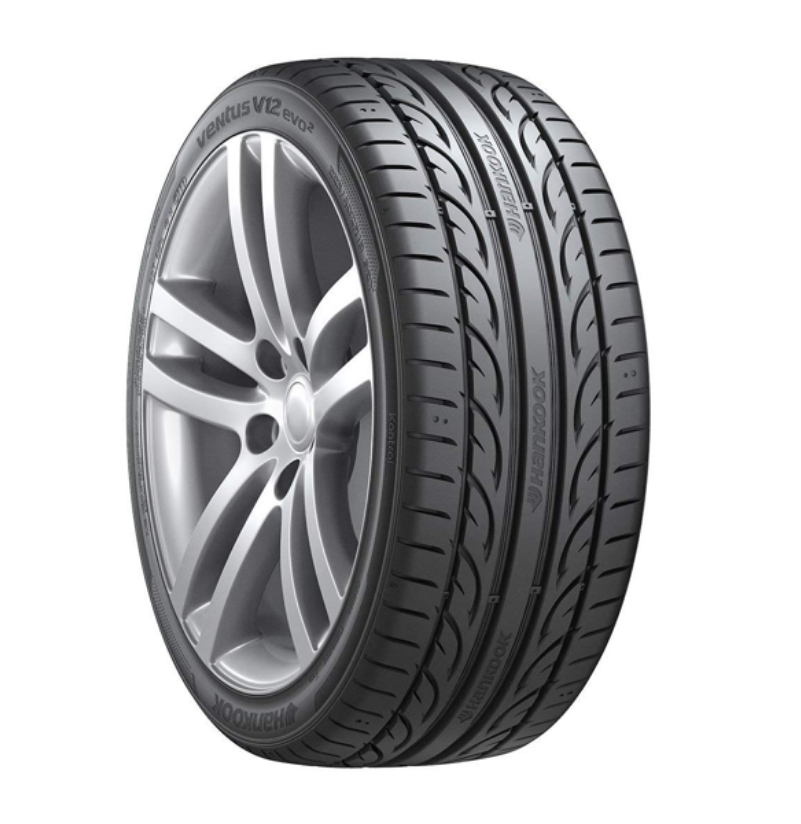 Hankook Ventus V12 Evo2 tires are an excellent choice for your C6 when cruising about during the summer months. These tires feature a high-grip silica compound and functionalized styrene polymer composition, which minimizes rolling resistance while sacrificing nothing in the realm of traction. Hankook Ventus V12 Evo2 tires also resist hydroplaning, thanks to their circumferential aqua jet lateral grooves.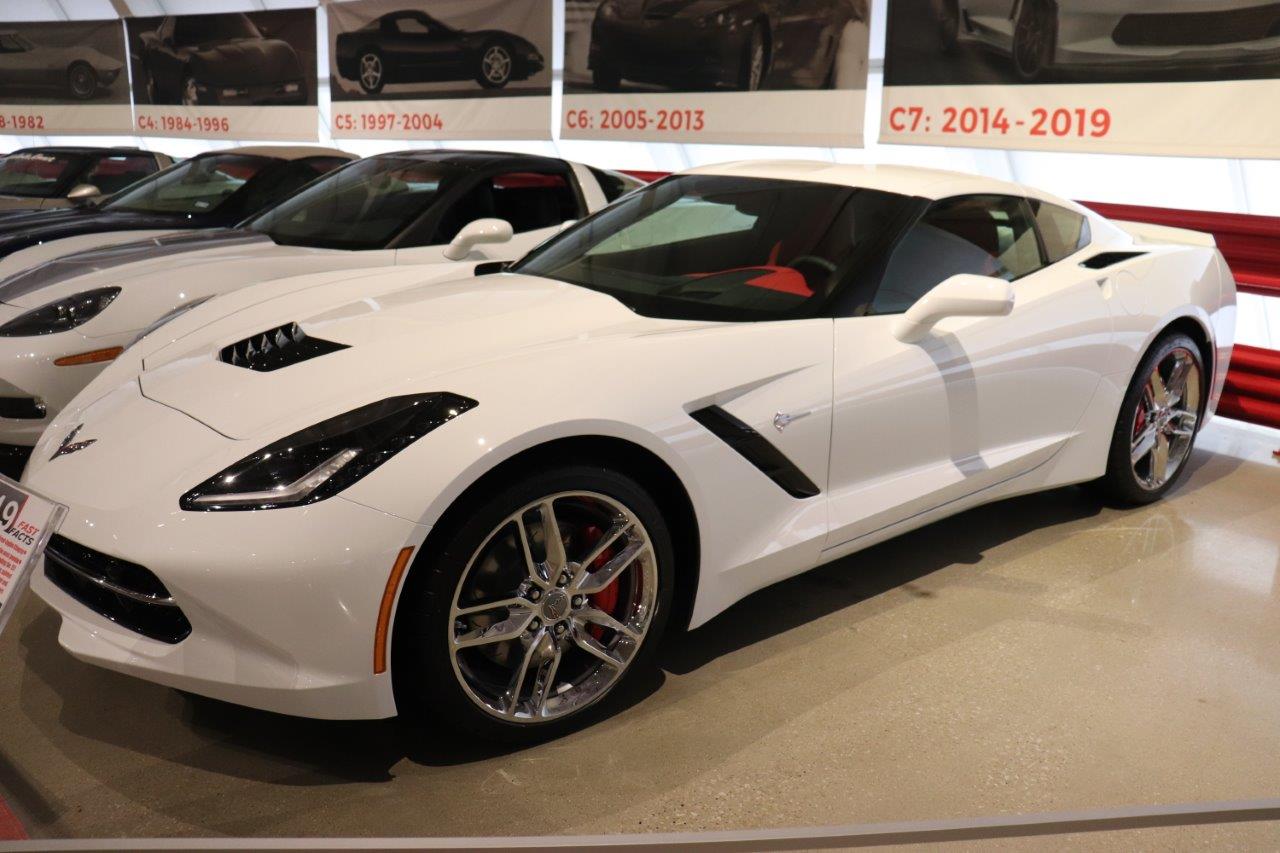 By the time that Chevrolet released the C7 in 2014, the Corvette's performance characteristics had ballooned to epic proportions. The 7th generation Corvette's 455 horsepower and 460 lb./ft. of torque was the talk of the automotive world. However, these impressive performance gains reemphasized the true value that quality tires held in the overall composition of such a legendary vehicle.
All C7 Stingrays were outfitted with Michelin Pilot Super Sport ZP tires from the factory. These tires offered enhanced all-season traction, and stability to the extent that few had seen, before their release. Pilot Super Sport ZP tires serve as a hybrid between Michellin's PS2 and PS Cup tires and were designed using the same programming that was used to draft the Corvette C6.R race tires.
Michelin Pilot Super Sport ZP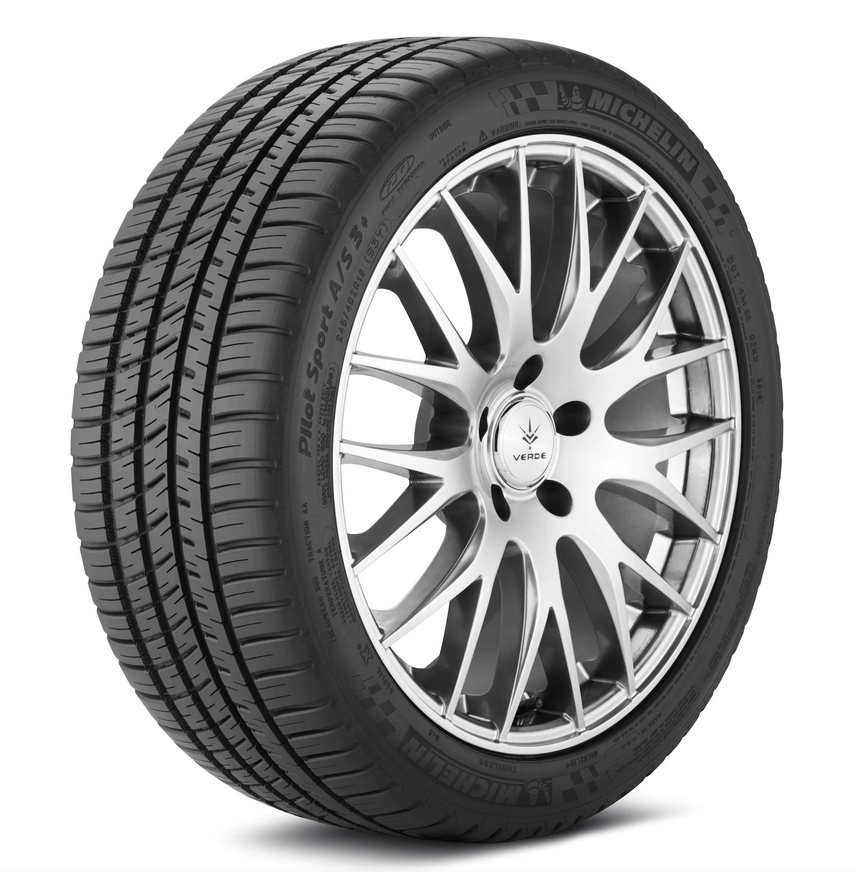 For those keeping score, you might have noticed that Michelin's Pilot Super Sport tires have been listed as a top pick for C5, C6, and C7 models in one form or another. There is a very good reason for this. You would be hard-pressed to find an honest review anywhere that would not rank Michellin's Pilot S/S line among the top Corvette tires available today.
As mentioned above, even with every tire manufacturer waiting in the wings, GM themselves could not find a tire better-suited for the C7 than the Michelin Pilot Super Sport.
Falken AZENIS FK510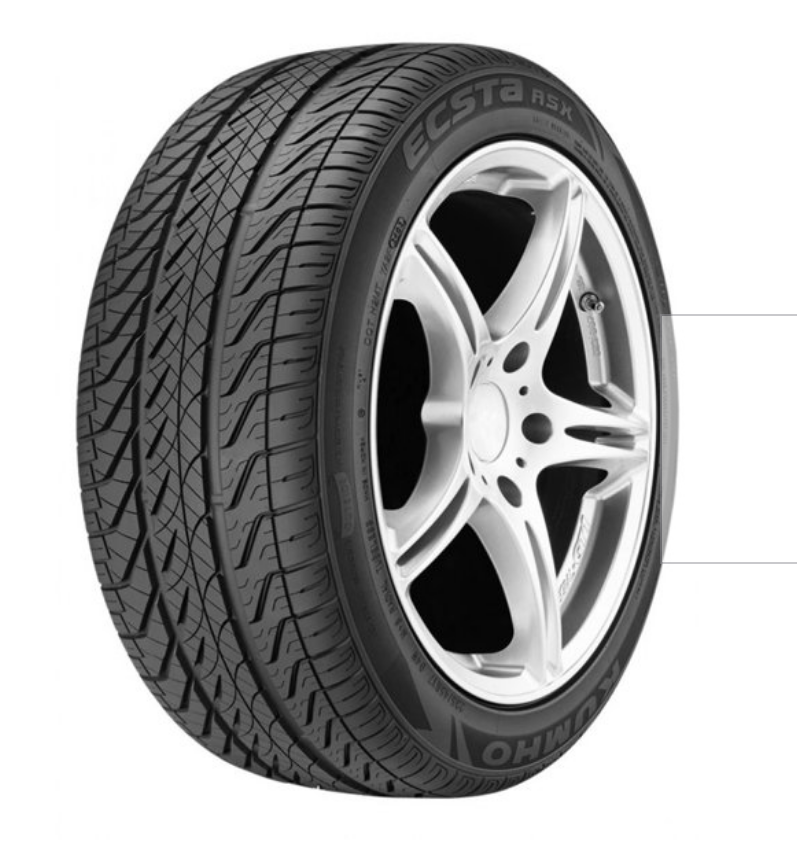 Another tire worthy of consideration by those looking to "liven up" their C7 with a little new rubber is the Falken AZENIS FK510 performance tire. These tires utilize widened, outboard shoulder blocks to provide lateral grip and stability, as well as Switchback Siping to grip the road, even when heavy rain produces water ponding on roadways.
Falken AZENIS FK510 tires gain their rigidity through the use of hybrid Aramid and nylon undertread cap ply that reinforces each tire's two steel belts.
When the C8 Corvette was released, many consumers and critics were surprised to see the inclusion of all-season tires as standard equipment. This was especially puzzling since Chevrolet had previously made a habit out of offering the Corvette with summer-only tires. However, the reasoning behind this decision stemmed from increasing interest by consumers over the prospect of gaining true three-season driving capabilities out of their Corvettes.
What resulted from consumer input was a revolutionary tire five years in the making. The Michelin Pilot Sport All-Season 4 is capable of generating a minimum of 0.95 g of lateral acceleration, which is thought to be greater than any other all-season tire in production today.
Continental Extreme Contact Sport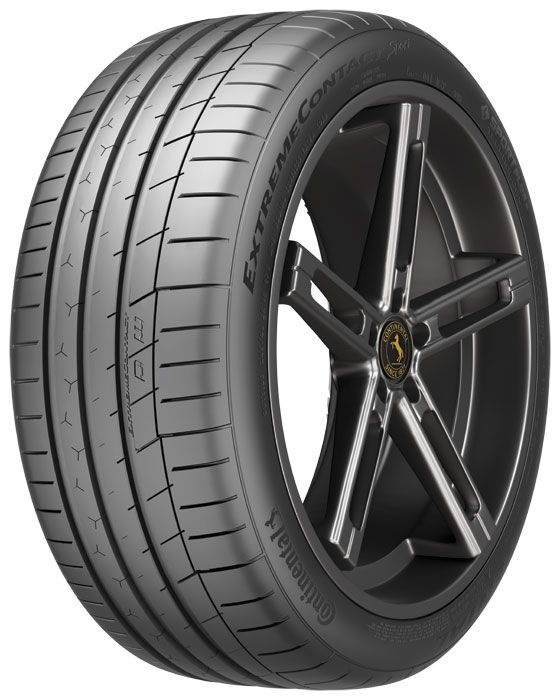 While the number of replacement tires currently on the market for the relatively new C8 Corvette is still somewhat limited, Continental Extreme Contact Sport tires appear to be a worthy fit. These tires are capable of putting power to the ground in a decidedly efficient manner and feature Continental's SportPlus Technology, which takes the concept of providing unsurpassed traction to the next level.
Continental Extreme Contact Sport tires feature robust outside shoulder blocks and continuous center ribs, which ensure a maximum level of rubber to pavement contact in virtually any set of circumstances.
Although aftermarket tire options for the C8 are currently few and far between, it is quite easy to assume that other high-performance offerings will hit the market in the near future.